The digital nomad lifestyle is the new normal, we help you get there.
Maybe you want to work from a cabin in the woods or travel the world and work remotely? We share tips about how to design, manage and live fruitful life. 
Why we share tips about the Digital Nomad lifestyle
We connects different ideas on designing your lifestyle and working remotely. Our mission is to help everyone who seeks a life with more balance, creativity, growth, and freedom.
We collect answers to daily questions about remote work and the nomad lifestyle through interviews with digital nomads.
Our focus is to bring you the voices and stories of people living a laptop lifestyle from home or an enriching travel destination. Our content is Informational, Motivates our audience, and offers different Perspectives. The content is Authentic and creates Curiosity, and is always Trustworthy.
Our mission is to help you connect with different ideas of the digital nomad lifestyle so you can build a lifestyle that last long and fits both personal and professional needs.
Digital Nomads Daily created by Nienke Nina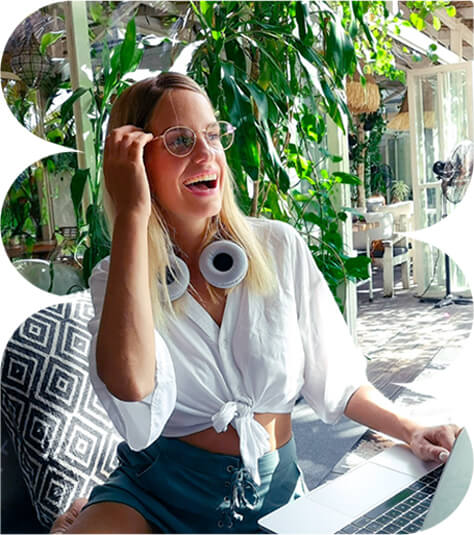 In 2019 I started Digital Nomads Daily on a quest to find answers and tips. I struggled a lot as it was hard to find remote work and find a way to make it all work. So I wanted to learn from other nomads how they became successful digital nomads. I noticed how welcoming and kind everyone was in the nomad community. Eventually, I created a successful digital nomad lifestyle that works for me.
Today I'm interviewing digital nomads about how they started their remote lifestyle. We talk about daily challenges and get different perspectives from real digital nomads and remote work experts.
At Digital Nomads Daily and the podcast, you learn that everyone has their unique way of doing things. Talk this as your inspiration and motivation.