Why we share tips about the Digital Nomad lifestyle
We are Digital Magazine that connects different ideas on designing your lifestyle and working remotely. Our mission is to help everyone who seeks a life with more balance, creativity, growth, and freedom.
We collect answers to daily questions about remote work and the nomad lifestyle through interviews with digital nomads.
Our focus is to bring you the voices and stories of people living a laptop lifestyle from home or an enriching travel destination. Our content is Informational, Motivates our audience, and offers different Perspectives. The content is Authentic and creates Curiosity, and is always Trustworthy.
Transforming to the digital nomad lifestyle and working online while traveling has become very popular in the past ten years. Since the pandemic, working remotely has increased rapidly.
Digital Nomads worldwide share their experiences on social media and this lifestyle is more attractive than ever. We get it! Sipping coconuts and working only a couple of hours a day sounds like a dream.
Many people think that the digital nomad lifestyle is all about freedom and an easy way of living. The truth is, however, that this lifestyle doesn't happen overnight. To become successful at this lifestyle, you will have to learn how to work remotely, sustain yourself and how you want to live your life.
Our mission is to help you connect with different ideas of the digital nomad lifestyle so you can build a lifestyle that last long and fits both personal and professional needs. 
Digital Nomads Daily created by Nienke Nina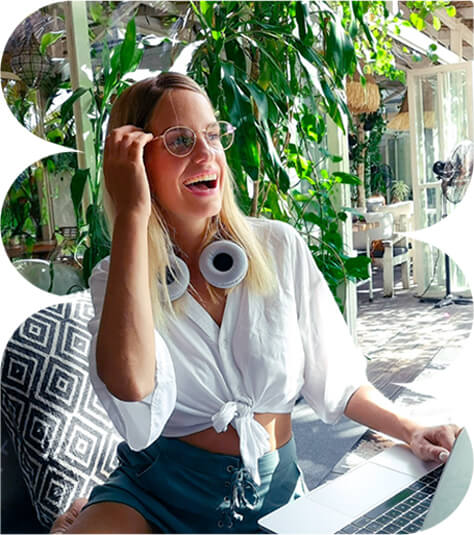 Hi there, I'm glad you found our website. My name is Nienke Nina and I'm the founder of Digital Nomads Daily.
In 2019 I started Digital Nomads Daily on a quest to find answers and tips. I struggled a lot as it was hard to find remote work and find a way to make it all work. So I wanted to learn from other nomads how they became successful digital nomads. I noticed how welcoming and kind everyone was in the nomad community. Eventually, I created a successful digital nomad lifestyle that works for me.
Today I'm interviewing digital nomads about how they started their remote lifestyle. We talk about daily challenges and you will find hundreds of helpful in each episode. Check out the podcast overview for all episodes and show notes.
What I love most about running Digital Nomads Daily are the different perspectives. You will learn on the podcast that everyone has their way of doing things, while nomads also have many similarities at the same time.
The latest digital nomads reads
Learn more about the Digital Nomad Lifestyle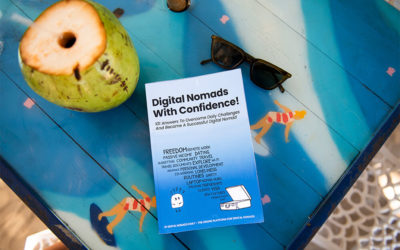 Enrich your digital nomad lifestyle by giving back to local communities In this special episode, the founder of Nomads Giving Back, Tarek, interviews Nienke Nina about how you can enrich your digital nomad lifestyle by helping local communities. He is an experienced...
read more