The Digital Nomads Daily Podcast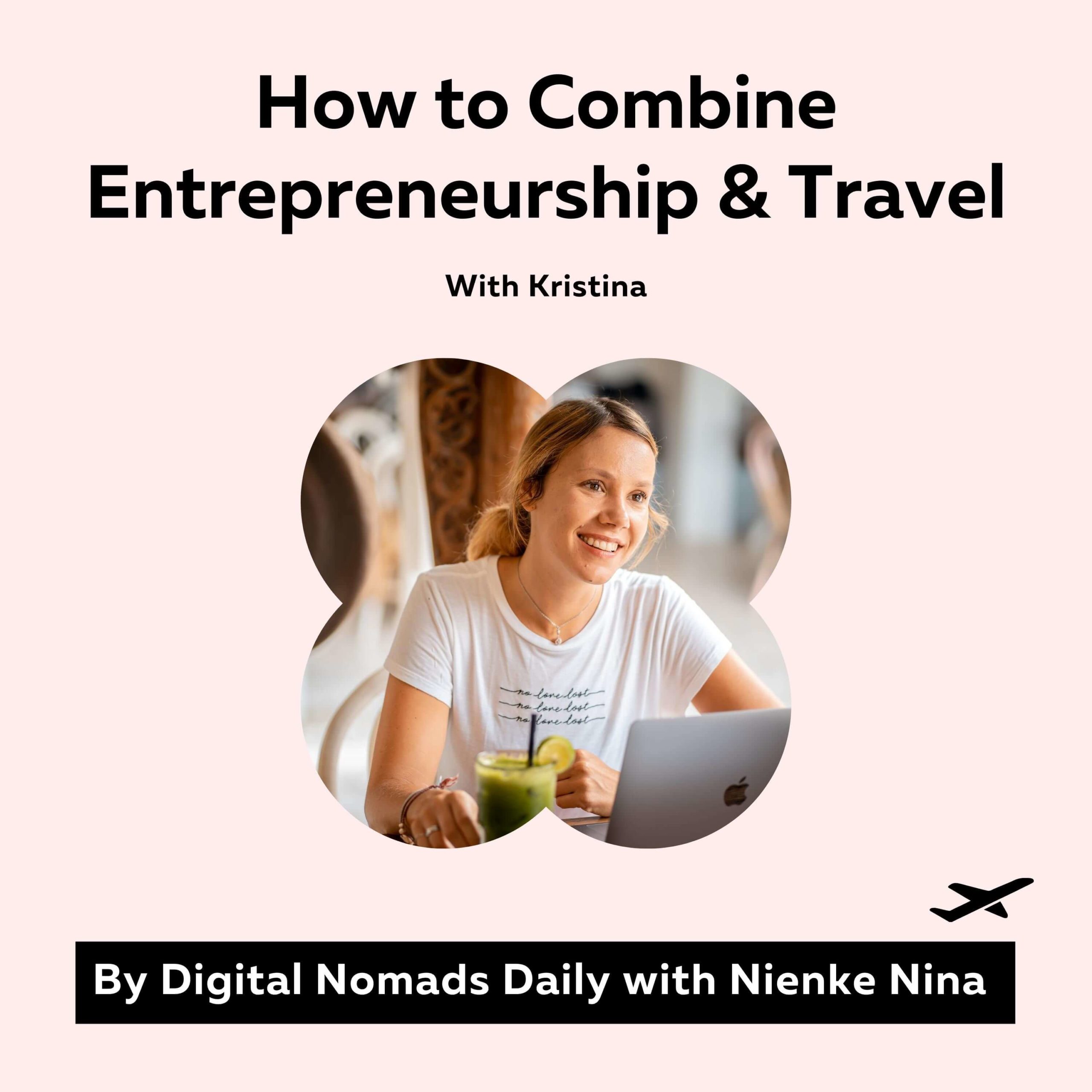 04: How to Combine Entrepreneurship and Travel With Kristina

The truth about entrepreneurship while being a Digital Nomad isn't always as sexy. Our guest Kristina slowly became a digital nomad while living abroad. It all started with an internship in China 6 years ago. She shares what it takes to build a successful business while traveling the world. Learn how to prioritize and find a balance between work and travel – and stay true to your personal values.
Listen to unfiltered stories from digital nomads about their nomadic lifestyle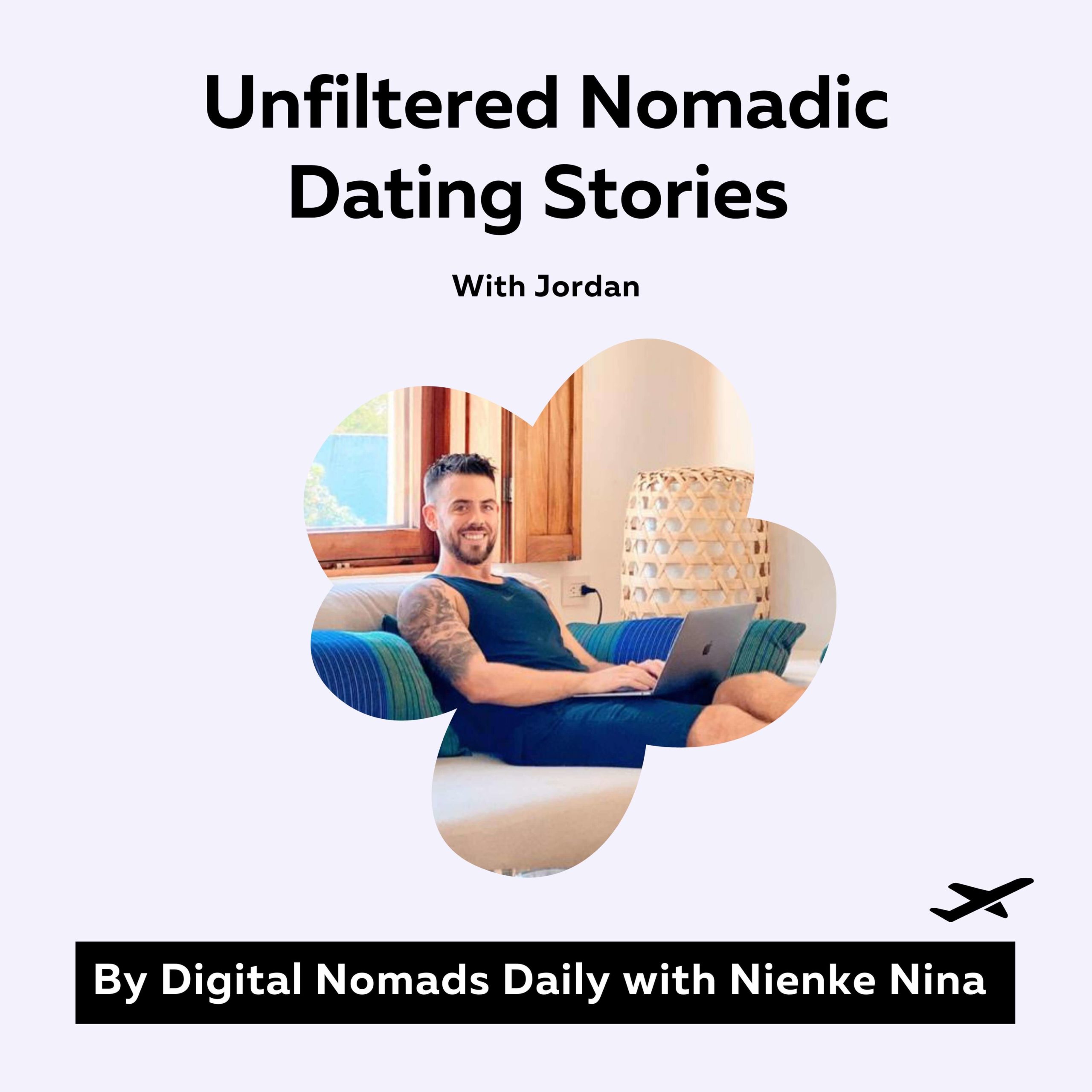 03: How to Date as a Digital Nomad with Jordan Caroll
Dating while being a Digital Nomad includes breaking hearts, confused emotions, a lot of communication, honesty, and obviously Google Translator; at least for our guest Jordan. He has been nomadding since 2018 and has joined us on our podcast to share some of his most challenging dating stories since becoming a Digital Nomad. From tough breakups to slicing his hand on the first date and to not being able to speak the same language.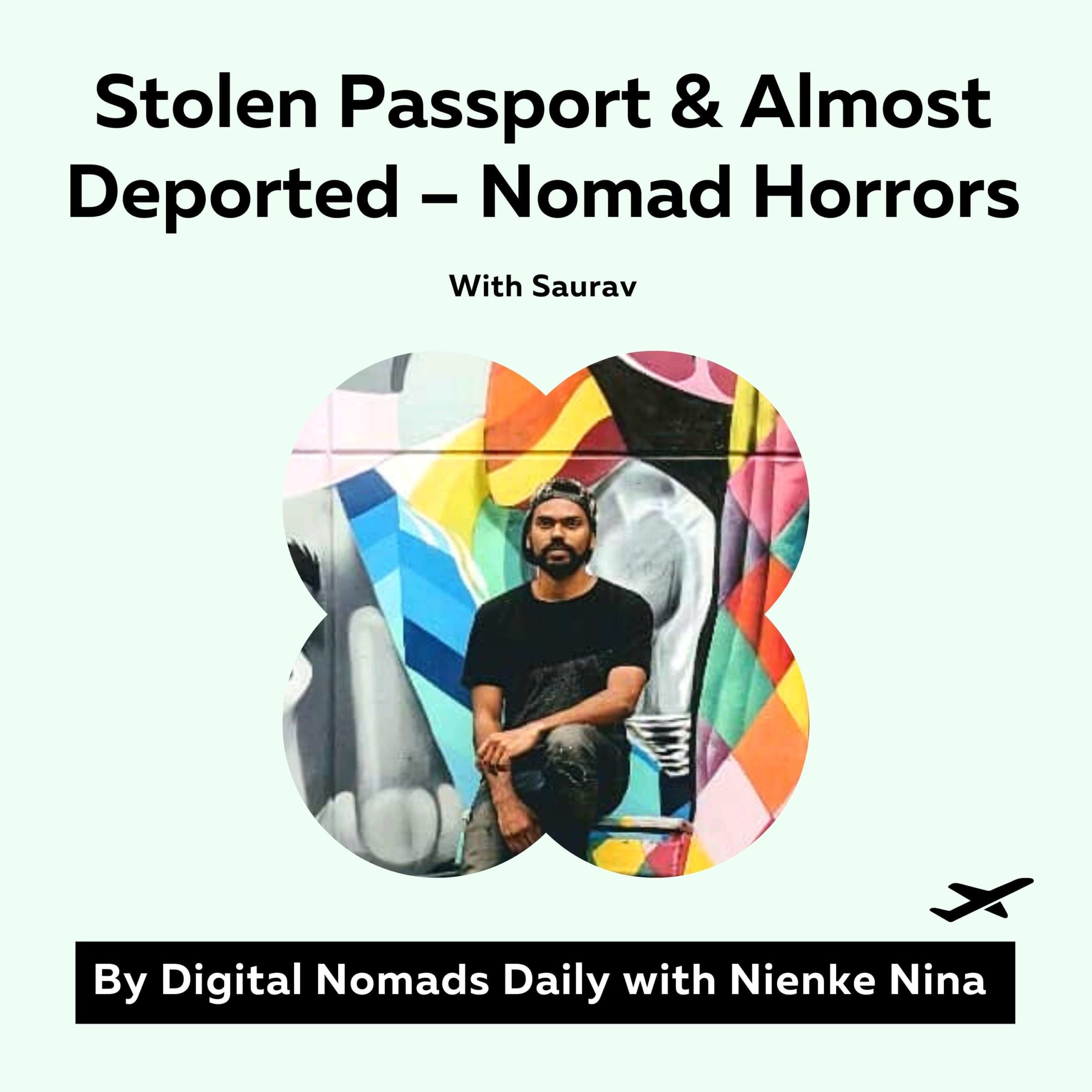 02: From a Stolen Passport to Almost Being Deported. Horror Nomad Stories with Saurav
Being a Digital Nomad has many perks and we can see a lot of them on the internet. The truth is that there is a lot of not so sexy stuff about nomading. Saurav joined us on the podcast to share some of his nightmare nomad stories from 11 years of traveling the world. From being almost deported, to having his passport & belongings stolen, to going off the radar for more than 24 hrs in Singapore!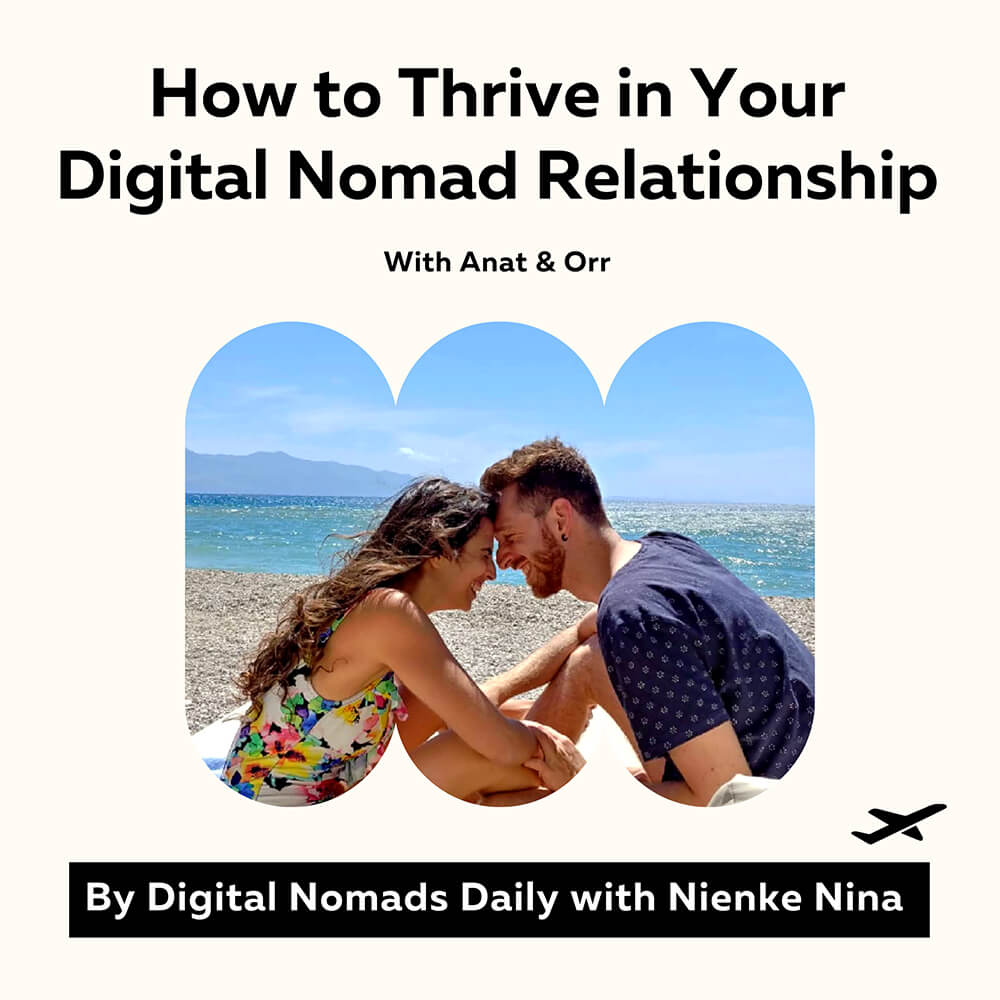 01: How to Thrive in your Digital Nomad Relationship with Anat & Orr
Travelling and working online with your spouse –It sounds like a dream for many couples! The reality is that being together 24/7 isn't that easy. We interviewed Anat & Orr, a Digital Nomad Couple from Israel who started their digital nomad journey journal in Thailand. In this episode we talk about how to create me-time, build community and find the next nomad destination together as a happy digital nomad couple.
Want to become a digital nomad?
Receive our free guide with 15+ links to find a remote job and tips how you can start your digital nomad life