What is the Best Online Female Digital Nomad Community?
Digital Nomads usually love to meet people and having both male and female friends is pretty common. Some female digital nomads prefer to connect with other nomad girls only for various reasons. The Digital Nomad community includes groups that are location specific and groups that are female-only.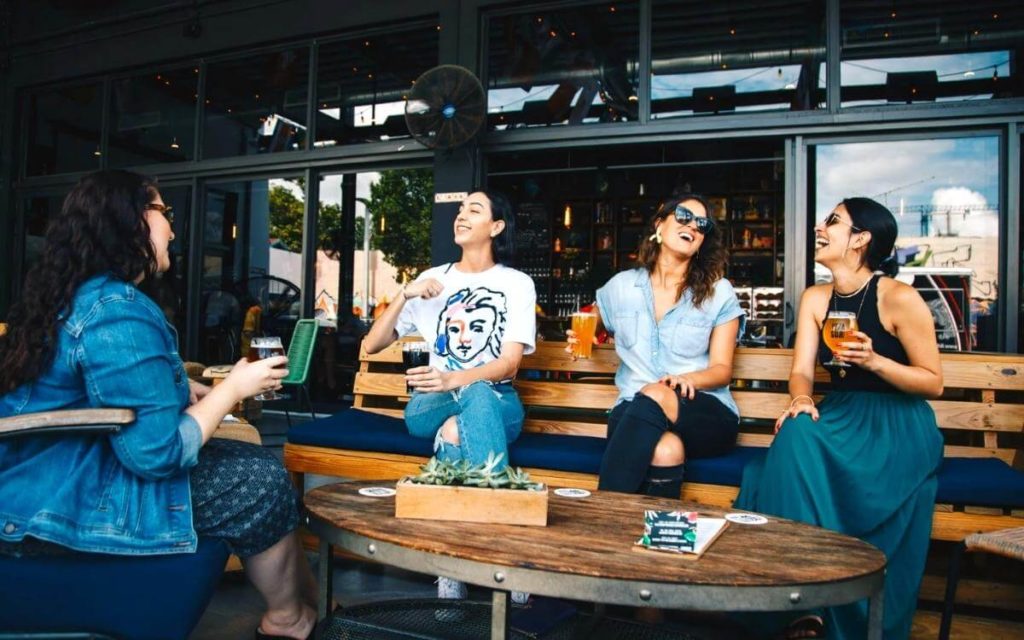 The benefits of joining a female digital nomad community
Women have different needs than men, which is why a female-only group is so great. It's an online space where you can share and ask questions about your feminine needs. Think about travel tips, relationship advice, dating tips, and helpful tips about entrepreneurship. You can also build a network and find new gigs among these groups. The female digital nomad community is a safe space as they can share the same interests and goals. Learn more about the digital nomad lifestyle on our podcast where we interview nomads and talk about daily nomadic challenges.
Facebook Groups for Female Digital Nomads
Last updated April 2022
How can I join a female digital nomad community?
Many of the groups are on Facebook. Even though you are not a heavy Facebook user, it's a great place to connect. Because of gender exclusivity these online communities are private groups. To join you have to send out a request and this may take a couple of hours or days before it gets approved.
How do I connect with other female travelers?
A great way to connect with other people in the female digital nomad community is to introduce yourself. Before you do this make sure you read the guidelines. Some groups allow this while others could mark it as self-promotion. The group guidelines are always available and we recommend quickly reading them, especially if you want to participate in these groups actively and avoid getting kicked out.
Another thing you have to keep in mind is that everyone in the female digital nomad community is in the same boat. When people ask for advice, you could leave a comment but bear in mind that you keep things kind. It doesn't happen often but sometimes comments can easily backfire and lead to massive discussions. So always be open-minded and try to form opinions in a gentle matter.
Like in any other community, respecting your peers is crucial, and online communities are no different.
How can I find remote work or jobs in online nomad groups?
Online communities can boost your network and this is one of the reasons why we love these communities. If you are looking for a job or a new gig you might find your new one in the online nomad community. Don't put all eggs in one basket though because you will see that some posts attract many people and it will be hard to stand out. What you could do is also view the poster on LinkedIn. They receive a notification that you viewed their profile and this means you showed interest in their professional life.
Groups also have a search feature that makes it easier to search for the latest job openings or other topics like tips about your next nomad location. Looking for more digital nomad communities? Explore our digital nomad community page to explore online groups across the globe.
[/et_pb_text][/et_pb_column] [/et_pb_row] [/et_pb_section]