Join The Digital Nomad Giveaway!
Do you want to stay in sustainable eco-domes inspired by nature in the middle of the jungle?!
We teamed up with Noma Collective and are giving away a FREE STAY in Bocas Del Toro, Panama.
This giveaway is worth €2,310!!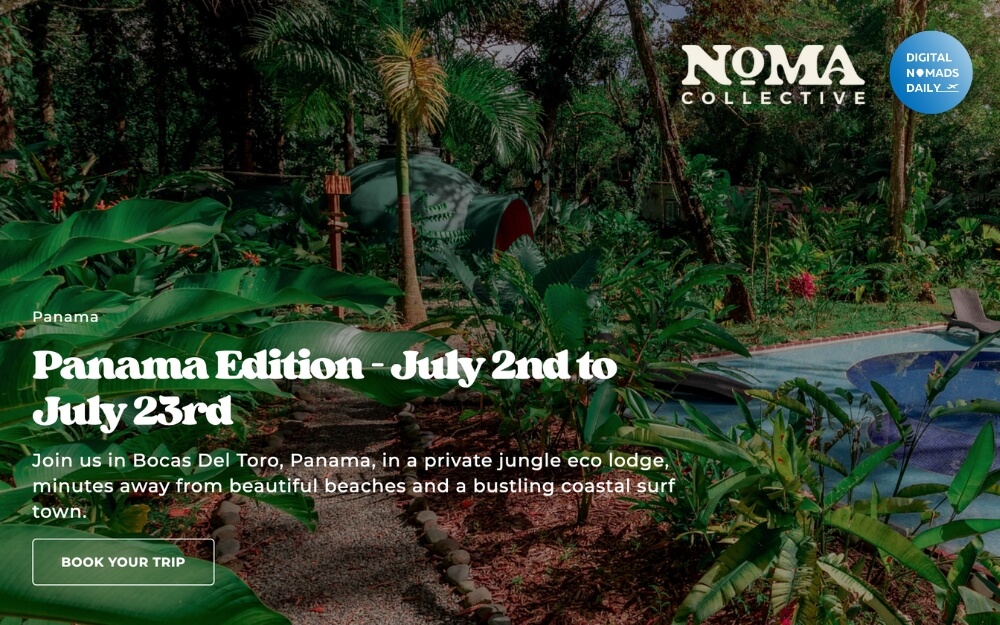 This trip includes:
😍 Private accommodation with en suite bathroom
😍 Co-working
😍 Top quality Wi-Fi
😍 Jungle gym
😍 Onsite bikes
😍 Airport pickup and drop off
😍 Workshops
😍 Communal kitchen
😍 Onsite pool
😍 2 yoga classes per week
Life your dream lifestyle from a prime location near restaurants, bars & beach and Noma has awesome local excursions planned for you!
Noma Collective Panama Edition from July 2nd to July 23rd.
New to Noma collective?
Listen to our chat with Daniel, co-founder on the Digital Nomads Daily Podcast and learn everything about a Noma experience!