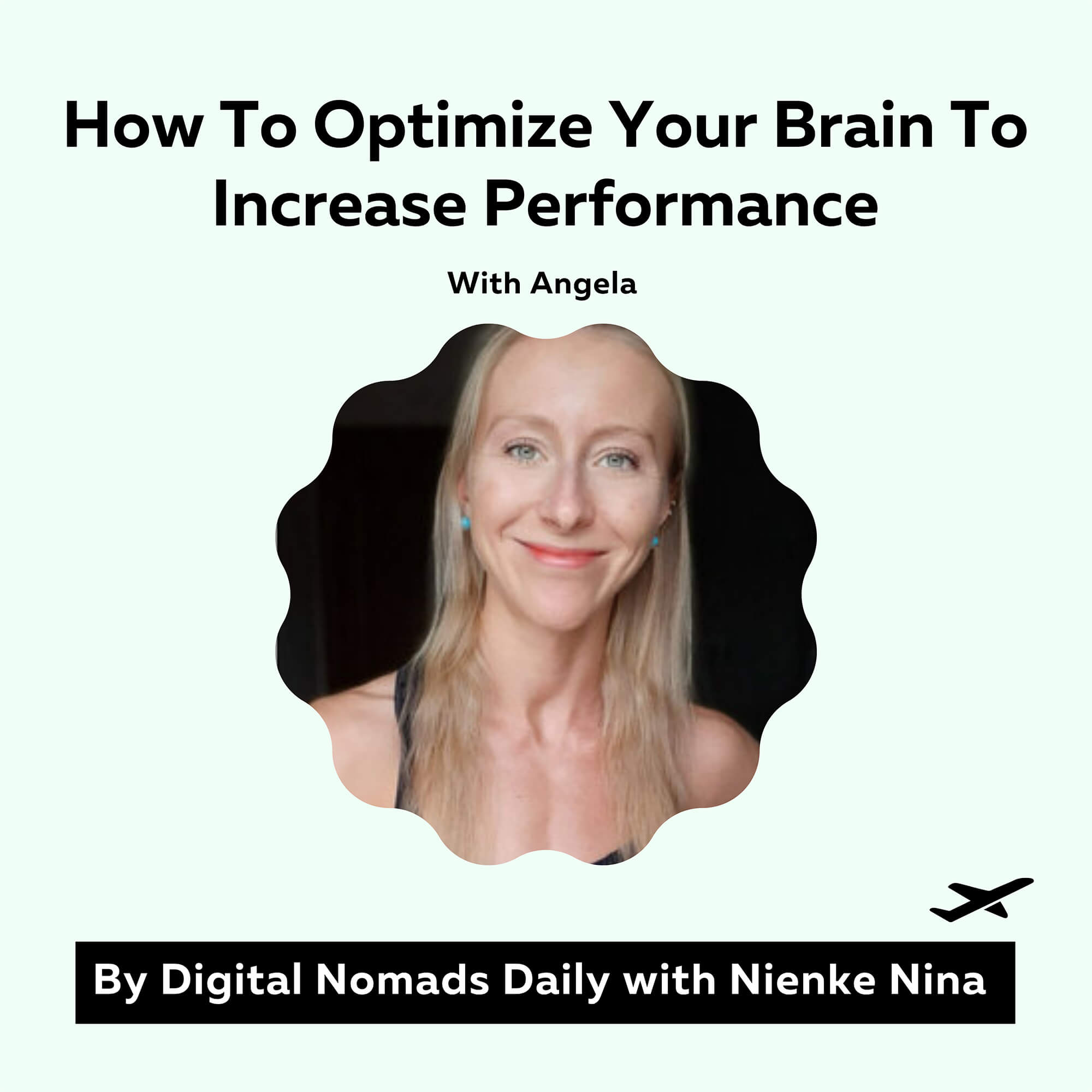 25:How To Optimize Your Brain To Increase Performance with Angela
Digital nomads face many small uncertainties and must always make decisions. Think about where to go next, from finding your home to creating a new workspace. With so many changes this lifestyle can be challenging. Still, there are ways to decrease the feeling of being overwhelmed. Hence, you get to live the digital nomad lifestyle with more confidence. In this episode, digital nomad and brain performance coach, Angela, shares how digital nomads and entrepreneurs can improve their brains and feel their best selves every day. She shares simple brain hacks from routines to nutrition that are super beneficial for those who travel and work from anywhere.
"What happens in the mind affects the body"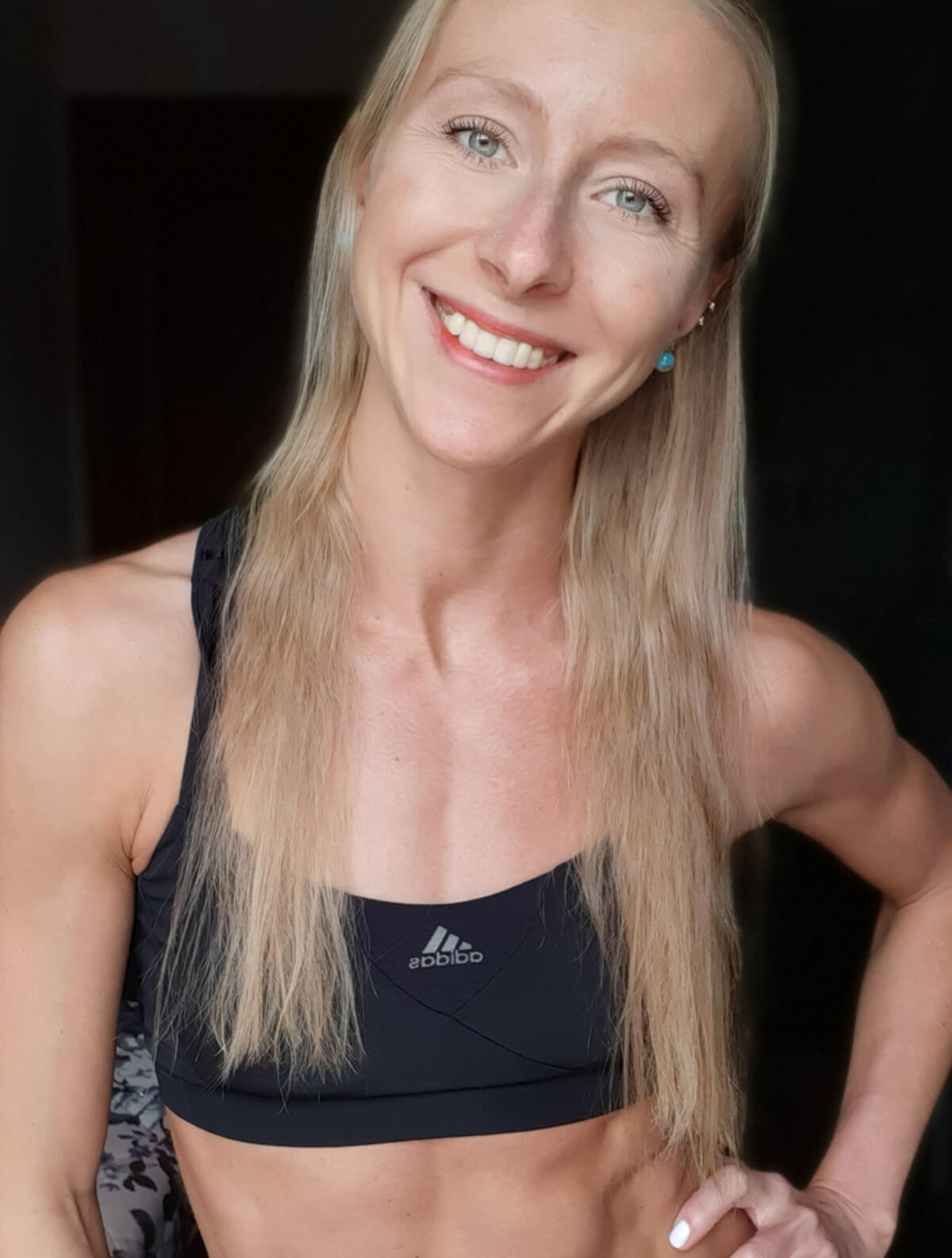 Achieve your goals faster with optimizing your brain
Angela started her digital nomad journey about 11 years ago and is currently nomadding from Playa Del Carmen in Mexico. Since she was a kid she loved reading self-development books and this is where her journey started. Angela became a certified personal trainer and also got certified as a health coach and nutritionist.
She is a Brain Performance Coach and helps people to achieve their goals faster by optimizing how the brain functions. She also helps her clients create routines, set goals, and informs them about nutrition hacks for the brain and body. The majority of Angela's clients come to her because of the lack of energy and motivation her clients feel. She gives tools, practices, routines, exercises, and techniques and guides them to overcome this and feel energized again.
Her ultimate goal is to give them the tools to deliver their best whenever needed.
Episode takeaways
In this episode, Angela shares simple brain hacks every digital nomad can implement. A couple of quick takeaways from this episode:
Surround yourself with like-minded people who understand you and share similar values
Exercise, whether it's at home or joining a gym but make sure you move your body as it increases your serotonin levels.
If you are looking for specific things like foods or places that matter to you, make sure to ask this in an existing community, like a local digital nomad Facebook Group.
Measure your progress but be conscious about how you compare yourself with others. Everyone has their own progress and journey and if you are moving forward, that's all that matters.
Think about what you eat and drink in a day and consider making small changes. There are lots of nutrition hacks that can help make you feel more energized and confident.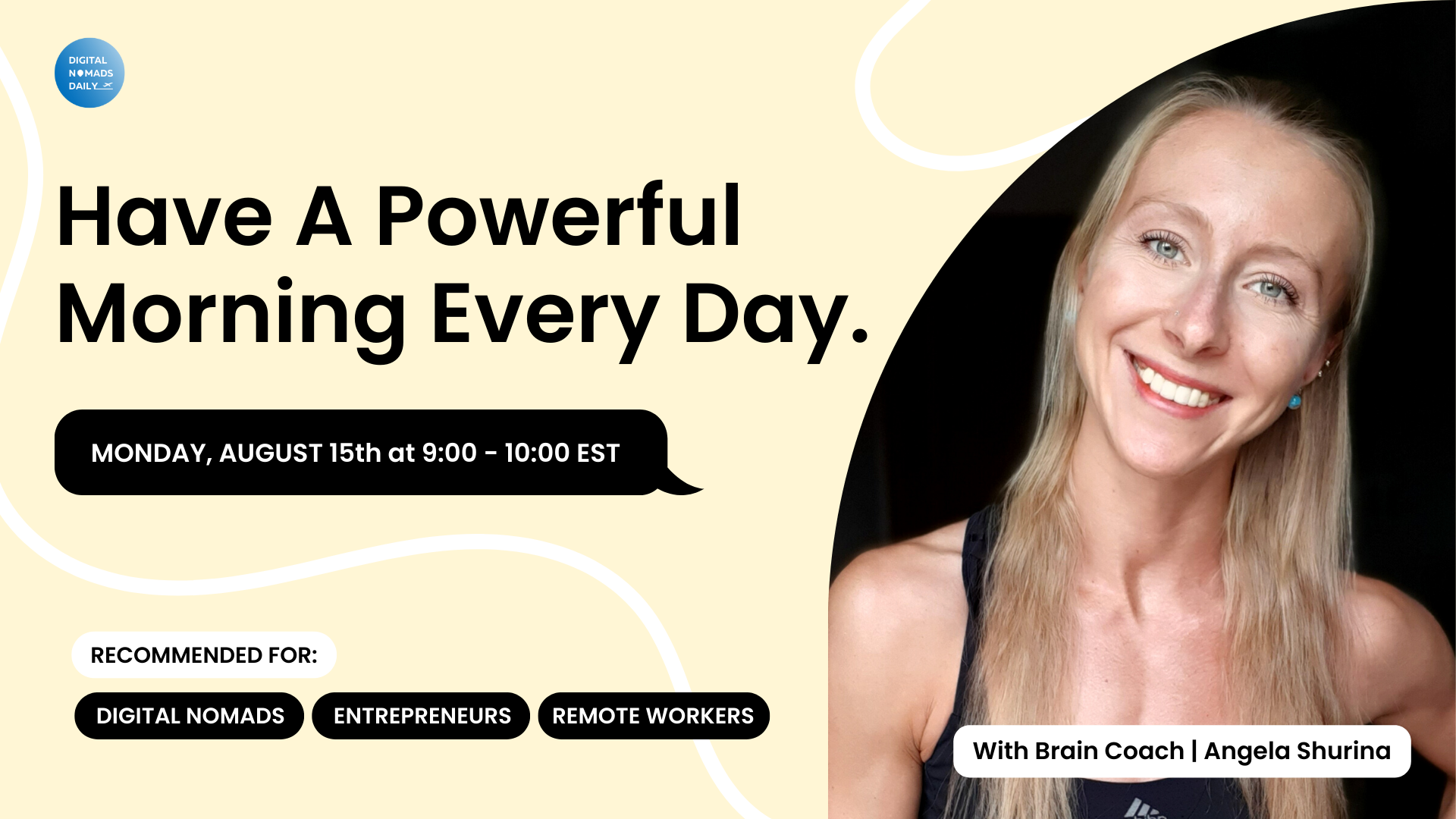 Join the Free workshop with Angela
We love this topic and there is a lot more to learn. So we invited Angela to host a workshop for the DND Club to share more daily hacks. Join the workshop on August 15 at 9:00 – 10:00 EST. Register for her workshop Have A Powerful Morning Every Day here
In this workshop, she will share how to create a morning routine to feel motivated and focused daily. Using neuroscience-based hacks and tools, you will learn how to supercharge your brain and feel like it's your best day ever on-demand. This is helpful for those who wake up and do not feel like it.