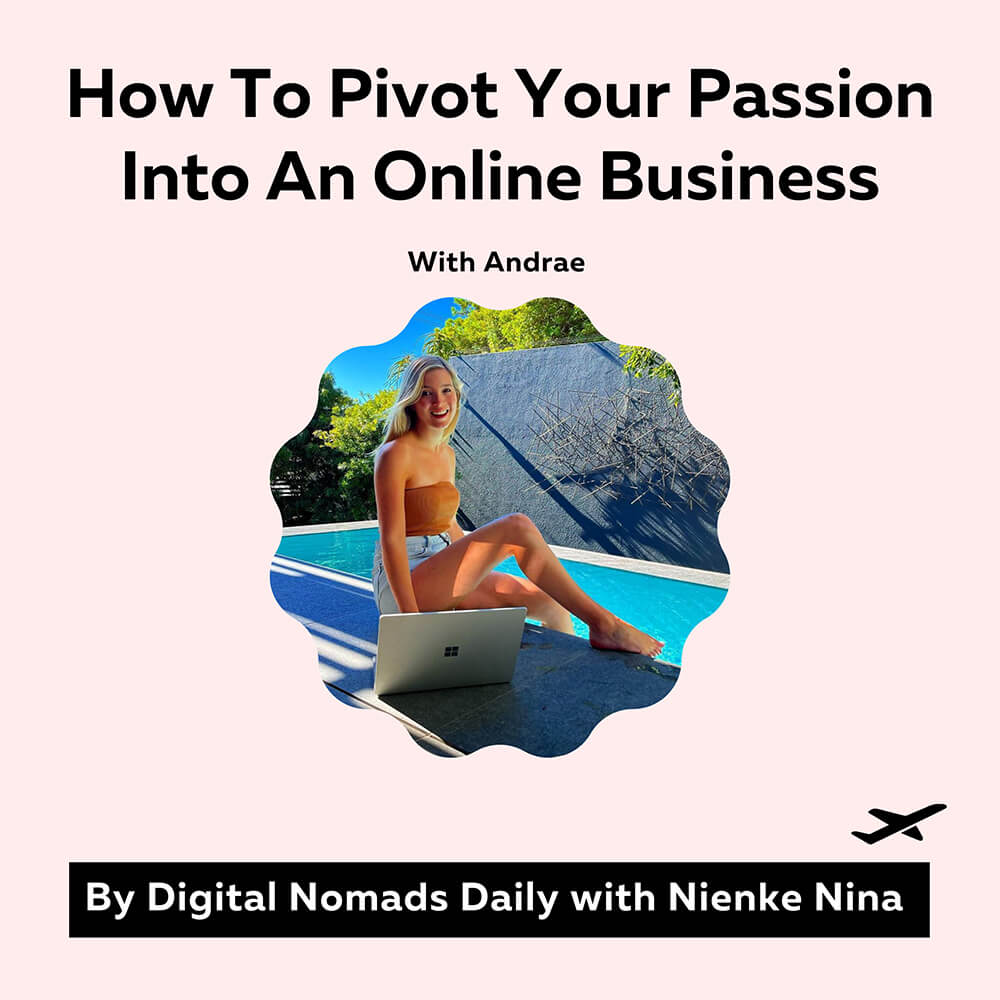 13: How To Pivot Your Passion Into An Online Business With Andrae
This week, solopreneur and digital nomad Andrae is joining us on the podcast. She started her entrepreneur journey with her travel company Work Wanderers. Due to the pandemic, travel and in-person events weren't allowed. This forced a pause in her business for 2 years. In this episode, she shares her story and how to pivot into an online business. Today she is helping others to build an online business with purpose and passion and combine this with a travel lifestyle. If you are stuck in your career or ready to embark on a new journey, tune in because this is your episode!
"I have fallen in love with the digital nomad lifestyle after working remotely for 3 months from overseas. That's when I got the idea of building a business centered around this lifestyle and living it myself."
How Andrae began her journey as an entrepreneur digital nomad
Andrae was working in marketing at a startup and became a digital nomad four years ago after quitting her 9 to 5 job. She launched a travel company, ' Work Wanderers' and organized 1-month retreats in various locations. Her business is centered around the digital nomad lifestyle and travel. When the pandemic became an unexpected reality, everyone who was on one of her trips decided to go back home within a day. Before she knew it, Andrae had to cancel everything.
These times were not only horrible but very overwhelming. At this time, no one knew how long this would last, and she was left entirely in the dark, like many other entrepreneurs. For about three months, she felt completely stuck. Working with a business coach helped her see the light at the end of the tunnel and this is where she turned her business into an online business.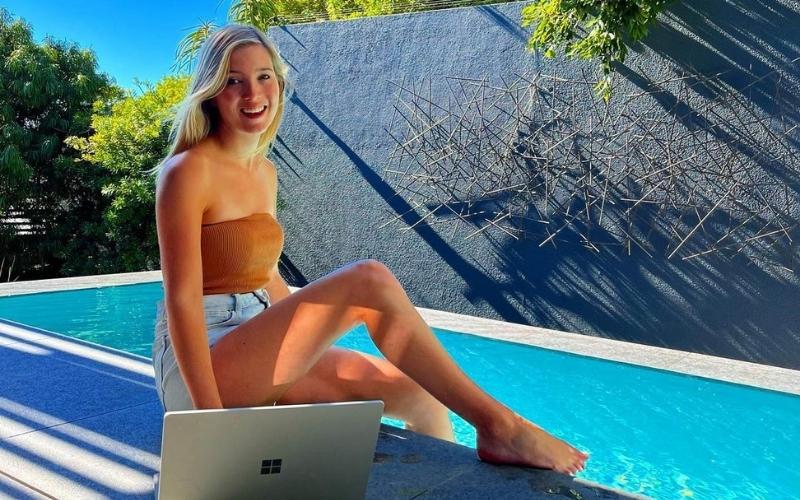 Travel the world with Work Wanderers
Work Wanderers is her first business and she gathers digital nomads to travel in a group while working online. Travel groups are a great way to dip your toes into the digital nomad lifestyle. It offers a safety net for newbie digital nomads. At the same time, it's excellent for nomads who are already on the road.
At Work Wanderers, you'll find a balance between travel, working online in a comfortable place, community and learning. A trip is usually 3-4 weeks, and you are guaranteed to be surrounded by fellow digital nomads. Now that travel is opening up again, Andrae is busy organizing new trips and we are pumped for her!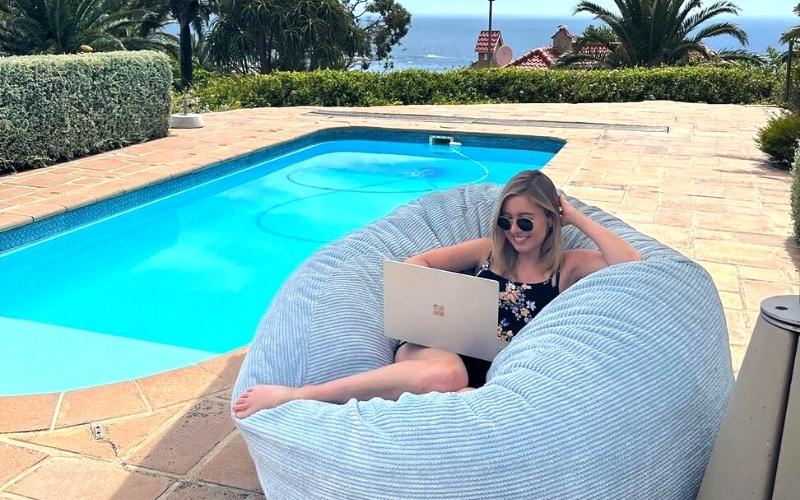 Become a Digital Nomad during the VIP weekend
What we love about this episode is the honesty and willpower Andrae shows. As Work Wanderers started as a "physical" business, she is now running an online business as well.
Finding her purpose again and turning it into a profitable business was challenging, she explains on the podcast. Some of her followers asked her about becoming a digital nomad during her break. Others asked how to build an online business or make money online. She started helping people and created a coaching program. Her focus is not on taking the leap and start traveling the world. Andrae is passionate about travel but about business strategy and turning your passion/skills/purpose into a profitable business.
At the end of this month, on May 28th and 29th, Andrae is launching a Successful Digital Nomad VIP Masterclass Weekend. This is a virtual event where Andrae will help you step-by-step to build a freelance business while traveling the world.
Through these sessions, you will learn how to build a business online and create a travel plan. Andrae divides this into 3 steps:
Step 1: Align – gain clarity and find your purpose.
Step 2: Design – creating an online business and a financial plan
Step 3: Sustain – how to sustain your travel life and plan your next steps
At Digital Nomads Daily, we love to support fellow nomads and entrepreneurs like Andrae. We love to see entrepreneurs thrive and inspire people to pursue this lifestyle. We teamed up with Andrea and she offered a special discount for our listeners. You now get $100 off on her VIP Weekend!
Click THIS LINK and use the discount code DNDAILY to claim your spot with $100 off!