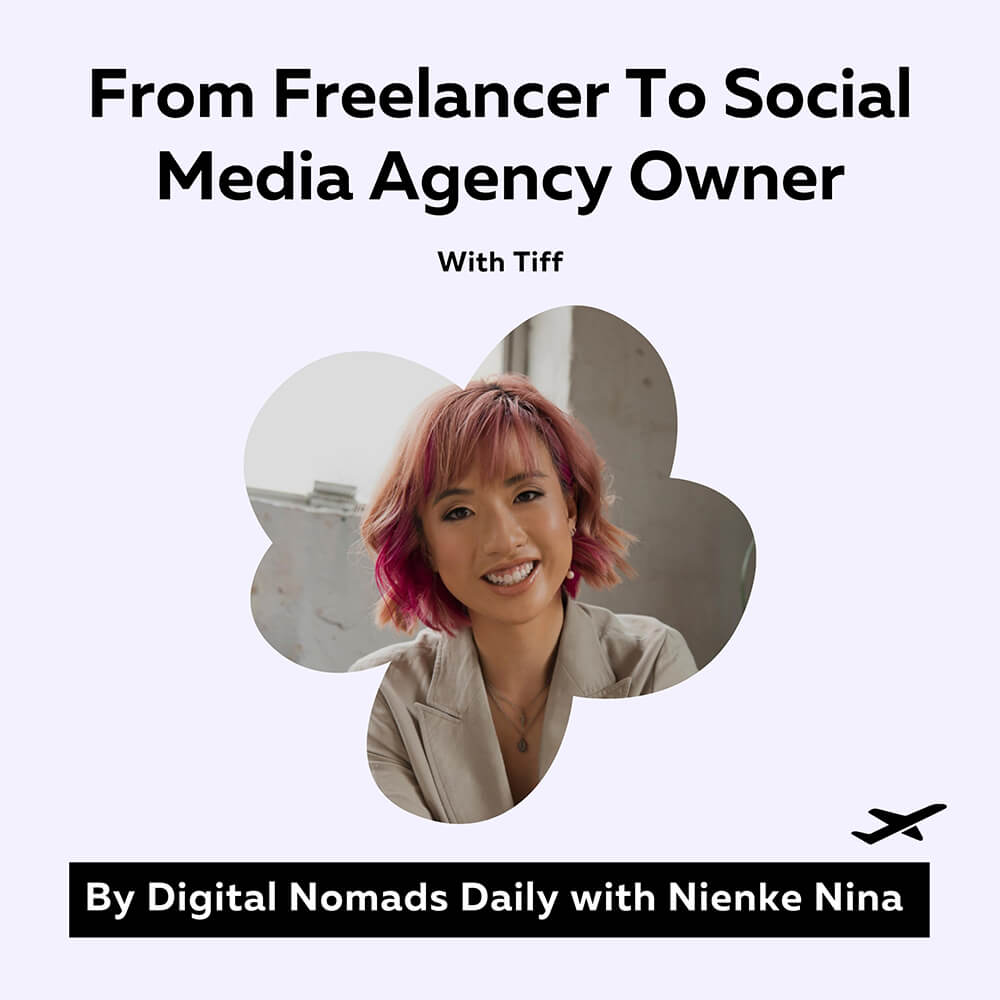 15: The Life of a Remote Social Media Manager with Tiff
We interviewed digital nomad and remote social media manager Tiff. Her mission is to empower people to tell their stories in meaningful ways. Tiff fulfills her mission with her agency, The Social Story, and works with purpose-driven brands to share their impact. Her digital nomad journey started four years ago in Bali. She noticed people working remotely while on holiday and figured she could do the same. In this episode, Tiff shares her digital nomad journey and how she remotely builds her social media agency. Tune in if you want to learn tips about working remotely and building a successful online business.
"One of the biggest challenges is burnout. It's really hard to turn off social media entirely and stop being a business owner."
Tiff has been nomadding for over four years and started her journey in the largest digital nomad hub, Bali. She learned about this lifestyle during her holiday on the island and decided to pursue this lifestyle after meeting other digital nomads. In the beginning, she mostly searched for jobs and projects that would match her skill set and was working on various projects.
During this time, Tiff also worked towards building her social media agency, which aligned with her personal values. It's called The Social Story and in this article, we share Tiff's story about how she built her business. We also cover the skillset she believes is essential for remote social media managers and her day-to-day life. .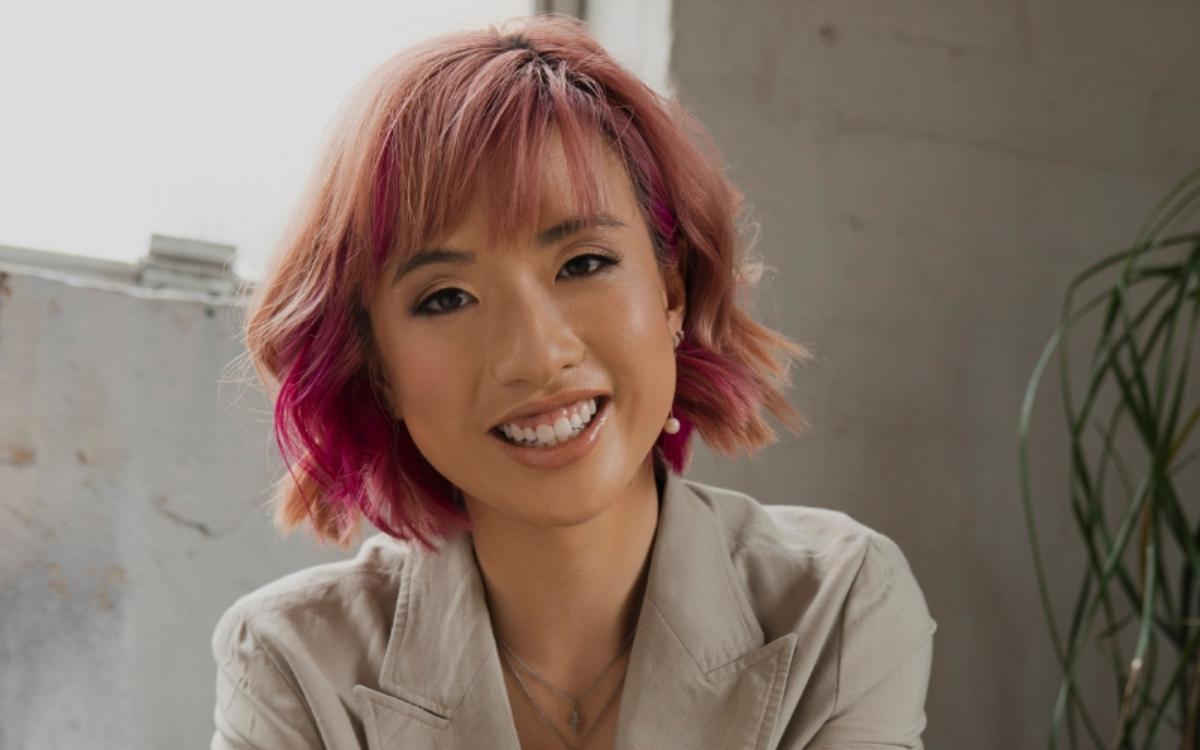 What Tiff loves about being a social media manager
There are many things to like about managing brands' social media channels. Tiff explains that for her, it's not just advertising but more about creating conversations with the brand's audience. By having conversations online, you engage and receive feedback. So the social media profiles are not about just selling products but storytelling and a positive appearance online.
Tiff also talks about the constant challenges she faces as a social media manager. Since the platforms are changing algorithms, it forces her to be adaptable and critical about her work and how to keep improving it.
The skills of remote social media managers
We asked Tiff the top skills remote social media managers need to be successful. She shares that "Critical thinking" is one of the most critical skills. Adapting to the current landscape and its changes is crucial. Tiff must keep a close eye on the ongoing opportunities and be aware of what content to put into the world. Especially when situations are becoming more delicate, this skill set is necessary.
Aside from this, Tiff shares that, especially when it comes to soft skills, nowadays, you can learn everything online. This means that also you can become a social media manager. Having a passion for social media and keeping up to date on the latest trends is crucial. It's also essential to understand how you are telling the story of your clients and be constantly improving. Lastly, Tiff finds it important to be motivated by purpose and this is what she will be looking for when she is looking for new hires.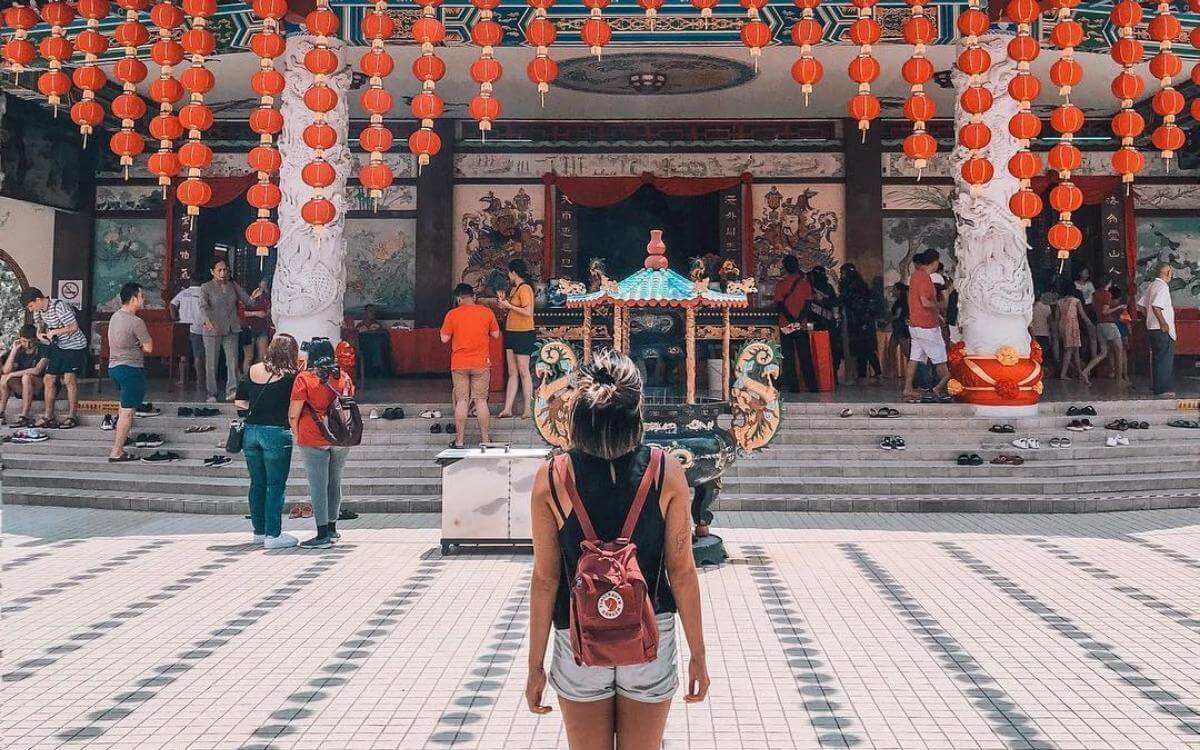 Commonly used tools for digital nomad social media managers
Tiff's team is 100% remote, which means that all communications happen online. Some of the most needed tools in her business are:
Slack and Zoom for communication.
Trello to manage project management as it's very collaborative and visual.
Canva is used the most as other tools around content creation.
Scheduling tools: this depends on which tools her clients are using as the tool needs to answer the clients' needs.
Tips for finding more clients
Finding clients has become easier, but this wasn't the case at the beginning of her journey. At first, she found projects in different places like Facebook Groups and remote job platforms. What really helped her find more clients was having a crystal clear idea of the type of clients or companies she wanted to work with. Differentiating herself from the rest was key because the field of remote social media managers is pretty competitive. So she started building a portfolio, activity networking in co-working spaces, and LinkedIn and focused on attracting dream clients. Because of her hard work, she created a name for herself, and today many clients come through referrals.
Challenge of remote social media managers
Tiff talks about two significant challenges she encounters as a remote social media manager. The first challenge is burnout, as she finds it difficult to let go of her work completely. Many small business owners face this, and since social media is part of our daily lives, it's extra hard for Tiff. She explains on the podcast that she finds herself constantly thinking about social even in her free time. Such as new ways to create content differently, which trends to follow, and how to connect better with the audiences.
The second challenge is that often people don't know how to use social media. When communicating with brands, especially when customers are unhappy, people often don't realize that they are still talking to a human even though they are on a screen. Because social media managers represent a brand, you have to distance yourself from nasty comments and toxic follower interactions.
How much money do social media managers make?
The money question is what everyone always wants to know. Tiff shares that as a freelancer, a low month would be around USD 750 and a good month around USD 3550 (explained in AUD on the podcast and converted to US dollars). Tiff recommends that you lock at least 3-6 month contracts when you are freelancing so you have more predictable work and better forecast your income streams.
Know your "Why"
She gives one piece of advice to know your why and understand what motivates you. The work of a remote social media manager isn't always easy. So understanding your purpose is what's filling your happiness cup.
Helping purpose-driven brands to use their social media for good is Tiffs why. Her personal values connect with her clients and even though the work can be challenging, she sees the bigger picture. A big thank you to Tiff for sharing her story and you can follow her journey on Instagram @thesocialstoryco for more information about her company, go to www.thesocial story.co