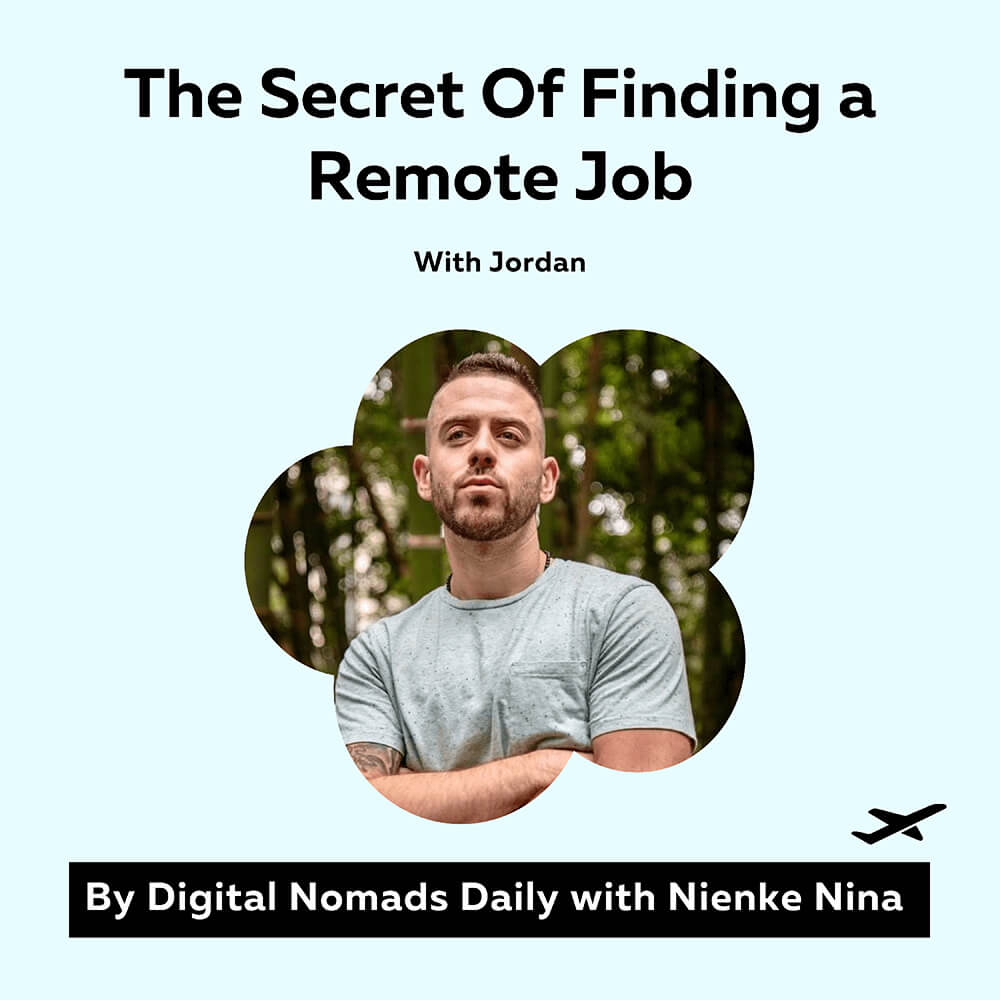 12: The Secret Of Finding A Remote Job With The Remote Job Coach.
Digital Nomad Jordan Carroll, also known as the Remote Job Coach, is back on the podcast! In this episode, he shares how anyone can land a remote job that fits their digital nomad lifestyle. Over the years, he has successfully coached people through 1:1 coaching sessions, group sessions and online courses. This episode is valuable for anyone seeking a job or looking for a change. Get ready for life-changing lessons with Jordan and kickstart your digital nomad lifestyle with a remote job at a company you love!
How did Jordan become the Remote Job Coach?
Jordan has been working remotely for companies of all sizes since 2013. Through these experiences, he was able to see insights into what it's like to work remotely in different types of businesses. During his travels, he met many people and was asked the same question repeatedly, "how do I land a remote job?"
He took the opportunity and started building his business, and he is now known as "The Remote Coach." He describes his role as very similar to someone who is a career coach. The big difference is that Jordan helps people land remote jobs. Jordan's approach is more than just finding any remote position. As a remote job coach, his goal is to find a job that matches your desires and what you seek in creating a new lifestyle.
What is the difference between mentorship and a remote job coach?
Before becoming a coach, Jordan had been a mentor to a lot of his colleagues. So in his experience and the way he uses it in his vocabulary, mentorship is typically free.
Jordan describes mentorship as a free exchange based on his personal experience. He also shares that he sees mentorship as voluntarily helping someone with a lower commitment. On the other hand, coaching requires an investment and naturally evolves into a more significant commitment because there is a financial piece.
Jordan states that you don't need to be an expert to become a remote job coach, but you simply need to be a few steps ahead of the person you are helping. There are many coaches around these days and to make sure you find the right coach, you'll need to do some thorough research. For instance, look up reviews and testimonials of past clients.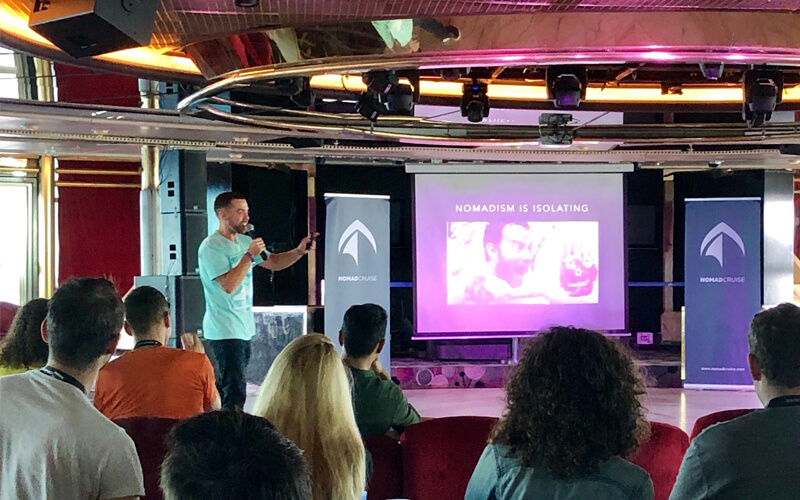 How Jordan helps people to find remote jobs?
Jordan's business as The Remote Job coach has evolved over the years. Today you can find a lot of free content about finding remote jobs on his website theremotejobcoach.com. You can also sign up for his courses or one of his group coaching programs. Rarely does he works with people one-on-one, although he prefers group coaching because people can learn from each other.
What we love about Jordan is that a lot of his content is free and there are many levels of working with him. His team also regularly posts remote job openings on his job board. Before the jobs are published, he and his team verify the job is entirely remote. Jordan thinks of himself as a facilitator and that results only come from the actions of his candidates. Simply because he cannot guarantee the results, but you will get the lifestyle you want if you are motivated and have a good mindset.
3 tips for finding a remote job from the remote job coach
Ask yourself what you are looking for in a company or job.
Finding the right job is so much more than just making good cash. You will have to ask yourself what is essential and how this job can fit into your digital nomad lifestyle. Working remotely is great but only if you can experience the freedom and lifestyle you desire.
Evaluate your own skillset
An important step is to look at your skills and find jobs matching those skills. If you have little work experience, you may want to consider doing an internship. Before starting an internship, you need to know what you want to learn to make sure this work experience is helping you move forward.
Be proactive rather than reactive when finding your dream job
Job seekers who don't look beyond job boards tend to be reactive job seekers, meaning they respond to what is available at that moment. Or you will apply for jobs and wait for someone to reach out. Instead, Jordan encourages you to search with a proactive mindset. This makes the overall process more effective as you will target companies offering remote positions matching your needs.
Qualify and target companies that offer remote work
Jordan talks about actively targeting companies and the first step is to find qualified companies. For example, if you want to work in a specific industry, you could do a google search "industry name + remote companies." The next step is to see if they talk about remote work and if the answer is yes, you want to save them. The easiest way is to bookmark them or create an online doc and perhaps add more company details. Check out if they have a job board, follow their social media, and stay up to date if a position opens up. By following and interacting with the company's content, you target them.

At the end of the day, it all comes down to knowing what you can bring to the table and targeting remote companies that are looking for those skills. Listen to the episode for more tips about how to land a remote job.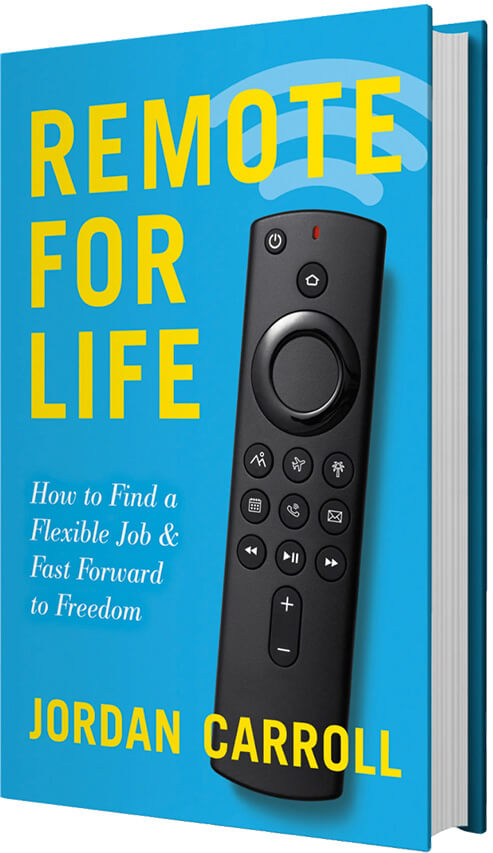 Jordan's book: Remote For Life – How To Find A Flexible Job And Fast Forward To Freedom
Jordan has been writing his book and he is publishing it by the end of the year. Jordan's book arms you with all the lessons he has learned over the years. It includes lessons from his own work experience, working with clients and his online entrepreneur journey as The Remote Job Coach.
You will learn how to create the vision of your ideal remote life by visualizing and externalizing the remote life you want to build for yourself. And even if you're already working remotely, this book can help you work towards the full potential of your ideal life. He also shares strategies and tactics to make you the ideal remote worker and an invaluable asset. The book also walks you through where and how you can find remote jobs based on your past experiences and current skills.
We are super excited to read his book. Finding a job itself can sometimes feel like a job. With the tips and experience from Jordan, the remote job coach, your chances will definitely be higher.