Remote Work: An Emerging Digital, Productive, and Enjoyable Lifestyle
Remote work is a working style concept that occurs beyond the traditional office space. Essentially, individuals can conduct their work anywhere within the world; there is no designated environment.
Visualize this: skip the extensive commute and heavy 9-5 work hours, and take your work wherever you desire. This includes working from home, cafes, coworking spaces, and more. If you're working from home, you can maximize your break times by going for a run or doing a short yoga session. Essentially, people benefit from customizing their work schedules by combining their professional and personal lives.
A cultural shift has occurred in which society has constructed new norms. People now believe that an appropriate workplace has no limits. Remote work provides people the freedom to build their definition of their working space.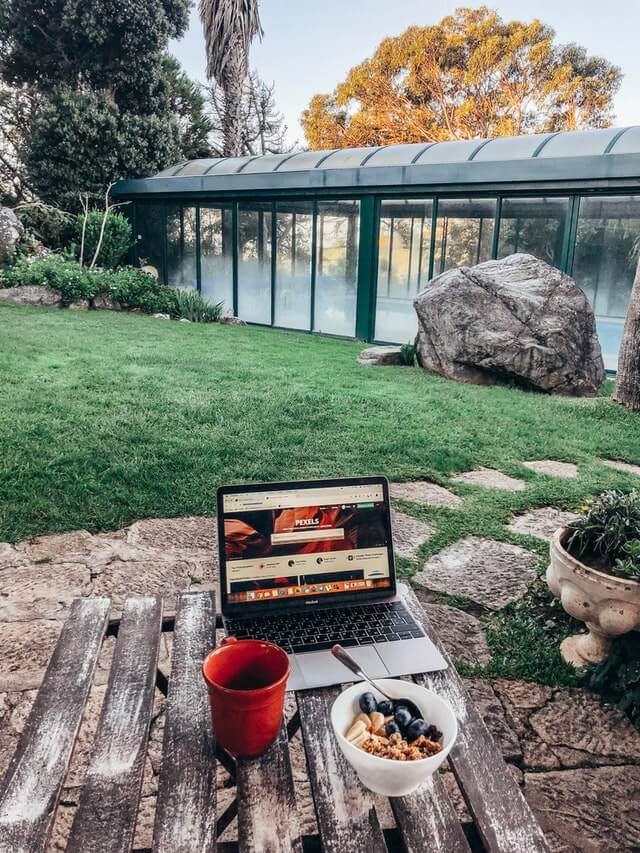 Seven Benefits of Remote Work
Hybrid option: Commute to in-person meetings once a week and work remotely for the rest of the week. Some companies offer this type of work. But, always read the description because companies might appear "remote" when they're not. 
Pro tip: when searching for these jobs on LinkedIn, pay attention to your filter. Go to filter → , click on-site → , select "remote" and/or "hybrid."
Location flexibility: Employees can either work from home or work remotely in a new place every day.
New perspectives and connections: You can expand your professional network and achieve a global understanding through traveling as you are constantly exposed to new people. 
Gaining back time: No more time is wasted on commuting. Instead, you can go for a walk during your breaks and spend more time with your family. Also, some companies offer commuting compensation, or you can negotiate for office supplies at home. 
Passion is revived for the job: When employees work at different places such as cafes, coworking spaces, or have a travel lifestyle (digital nomads), they are motivated to sustain this lifestyle they're comfortable with. 
Better wellbeing: Commuting leads to stress. Hence, eliminating commute also decreases stress as remote workers are posited the ability to work wherever and whenever they please. Happier and healthier employees result in more productive work and motivation towards their companies.
Adaptable lifestyle: Can simultaneously focus on personal matters and pursue further education at the same time. Parents could also balance their time with children and work.
The Different Types of Remote Workers
At digital nomads daily, we identified and described three main types of remote workers: the remote worker, the remote freelancer, and the remote entrepreneur. It is imperative to choose the right job that fits your remote lifestyle. We provide its differences for you to choose wisely. Choose the right job that fits your remote lifestyle.
The Remote Worker
What differentiates the remote worker from the other types is that it comes with fixed salaries, company benefits, and stability. Even if the work is remote, work schedules are not always flexible. It depends on the job and the company's policies.
The Remote Freelancer
Freelancers don't stick to a fixed job as they work with multiple clients and get assigned various projects. Companies hire them depending on the skillset or specific services they offer. While their schedules can be more flexible, their admin time can rise. Acquiring those clients is not an easy task, and it can be very unpredictable.
The Remote Entrepreneur
If you go remote, you need to lock in investment and a solid business plan. There may be a lot of flexibility and freedom when running your own online business, but it comes with endless hard work on the clock. Ensure that going remote will be the best lifestyle for your business.
On our Remote Jobs page, you can find an overview of all kinds of remote jobs and the skills needed for the job. We also interview digital nomads on our podcast and answer many common questions surrounding the nomad lifestyle.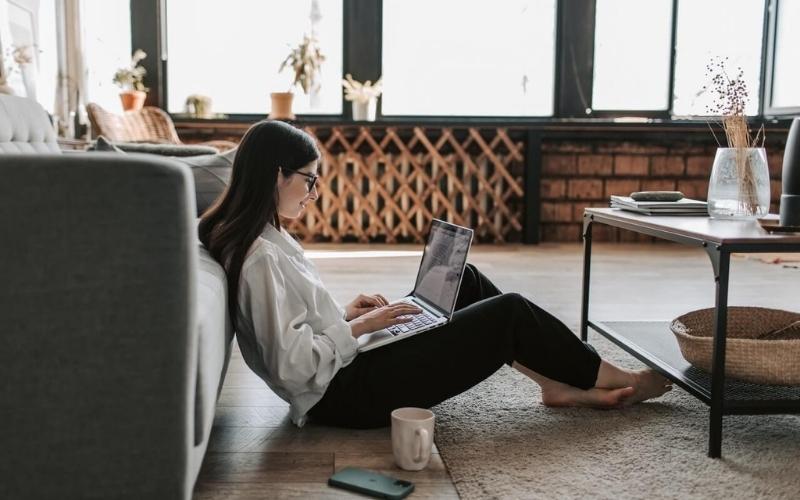 Tips to Become a Remote Worker
This way of living is possible for anyone regardless of their life stage.
Start as a Remote Freelancer
When your freelance work is conducted online, this is the most precise position to transition into remote work. Check if your in-person meetings are necessary and if they can move remotely. Start with short trips and feel it out. Then, you can take longer trips and become fully remote while traveling the world.
Join a company and get a full-time remote job
Do your extensive research and know the ins and outs of remote work before persuading your boss. Consider your working style and professional role. Figure out how you want to incorporate it into your routine – do you want to do it once a week? For the entire year?
Start your online business and become a remote entrepreneur
Depending on your company's services, weigh out the pros and cons of working remotely with your team. Does your company require a physical location to serve its customers? Online service businesses usually can go remote as they don't manage physical goods like stocks and supplies.
Discover the Best Version of Yourself
As technology progresses and evolves, the remote work revolution will keep flourishing. There will be countless opportunities for individuals to take their work anywhere they want – either that'd be home or a new location daily. This includes any profession, whether that is tech or healthcare and law. Don't be afraid to explore what possible experiences await.
You might excel further when you live life under your conditions. Start researching and discovering and creating the best work environment for you to produce the best results! If you would like to learn more about working remotely from real digital nomads, tune in to the Digital Nomads Daily Podcast. Click here to see all episodes or follow behind the scenes digital nomad stories on Instagram @digitalnomadsdaily