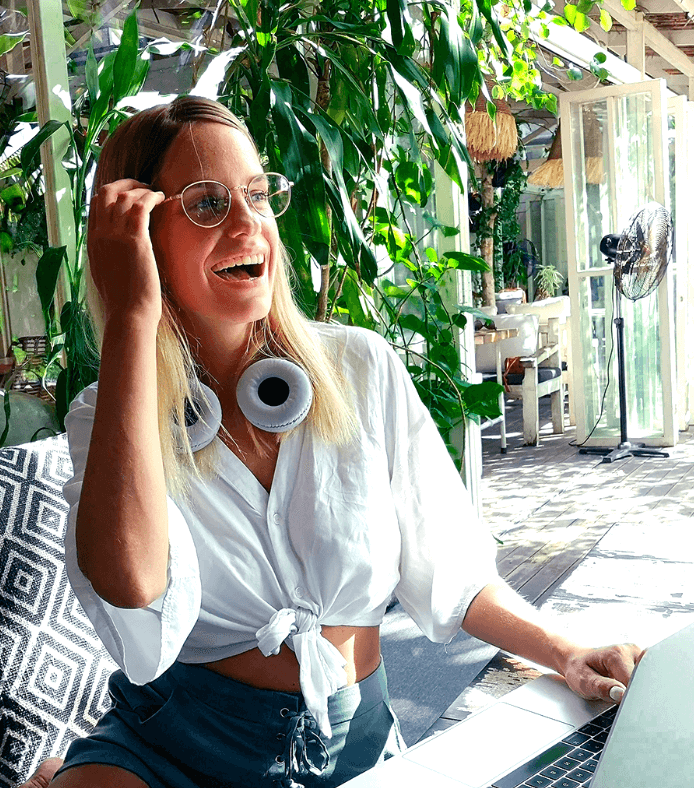 About the host Nienke Nina
Nienke Nina is an experienced digital nomad and traveling the world and working remotely for 5 years. She started her journey by living abroad, has been a digital nomad freelancer, a remote worker in several companies, and is today a multi-passionate entrepreneur.
Nienke Nina is the founder of Digital Nomads Daily and is passionate about interviewing digital nomads and covering insights about the travel and work-from-anywhere lifestyle. In her free time she loves to sip coconuts at the beach, surf and yoga.
It's her mission to support digital nomads to live a lifestyle that brings happiness into all elements of life and helps organizations build productive and healthy remote teams.
Nienke Nina is the author of the book Digital Nomads With Confidence and interviews dozens of digital nomads and entrepreneurs to talk about how to plan, build and sustain a successful digital nomad lifestyle on The Digital Nomads Daily Podcast.