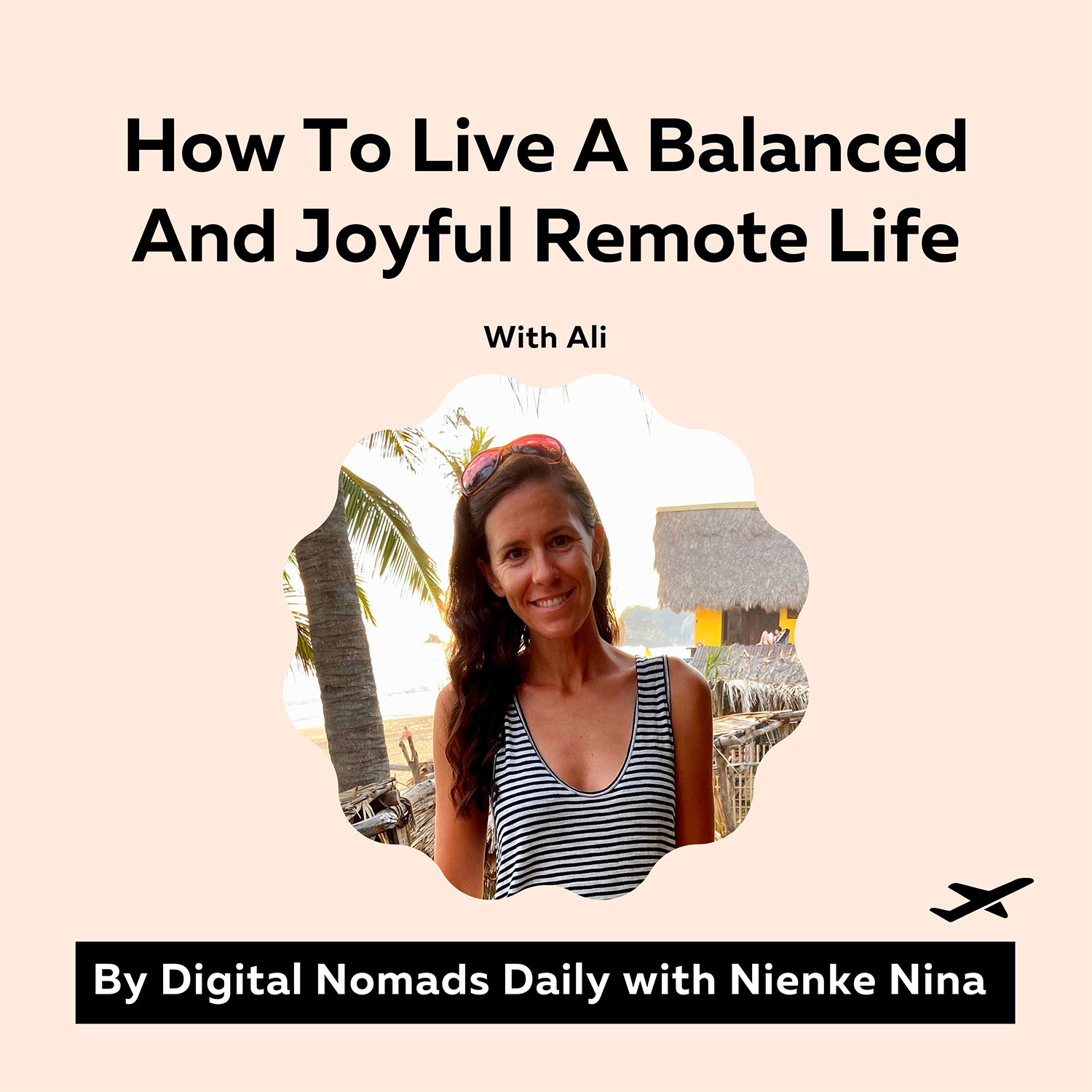 51: How To Live A Balanced And Joyful Remote Life With Ali
What did you like doing as a child? And how do you sprinkle joy into your day-to-day life? Digital Nomads and entrepreneurs tend to be high achievers and taking a break from work can be challenging. In this episode, we talk about finding balance in your day-to-day with digital nomad Ali. Going through burnout herself, Ali had to learn how to clear her life from stress and redesign her life. She shares that the key to success is finding balance and this is different for everyone. She gives us a walkthrough of her daily practices and what it truly means to live your life in alignment with your core values. Get ready for an episode with simple but life-changing tips you can apply in your life today.
'''What are the things that simply bring me joy?''
Share this episode on your favorite channels 💬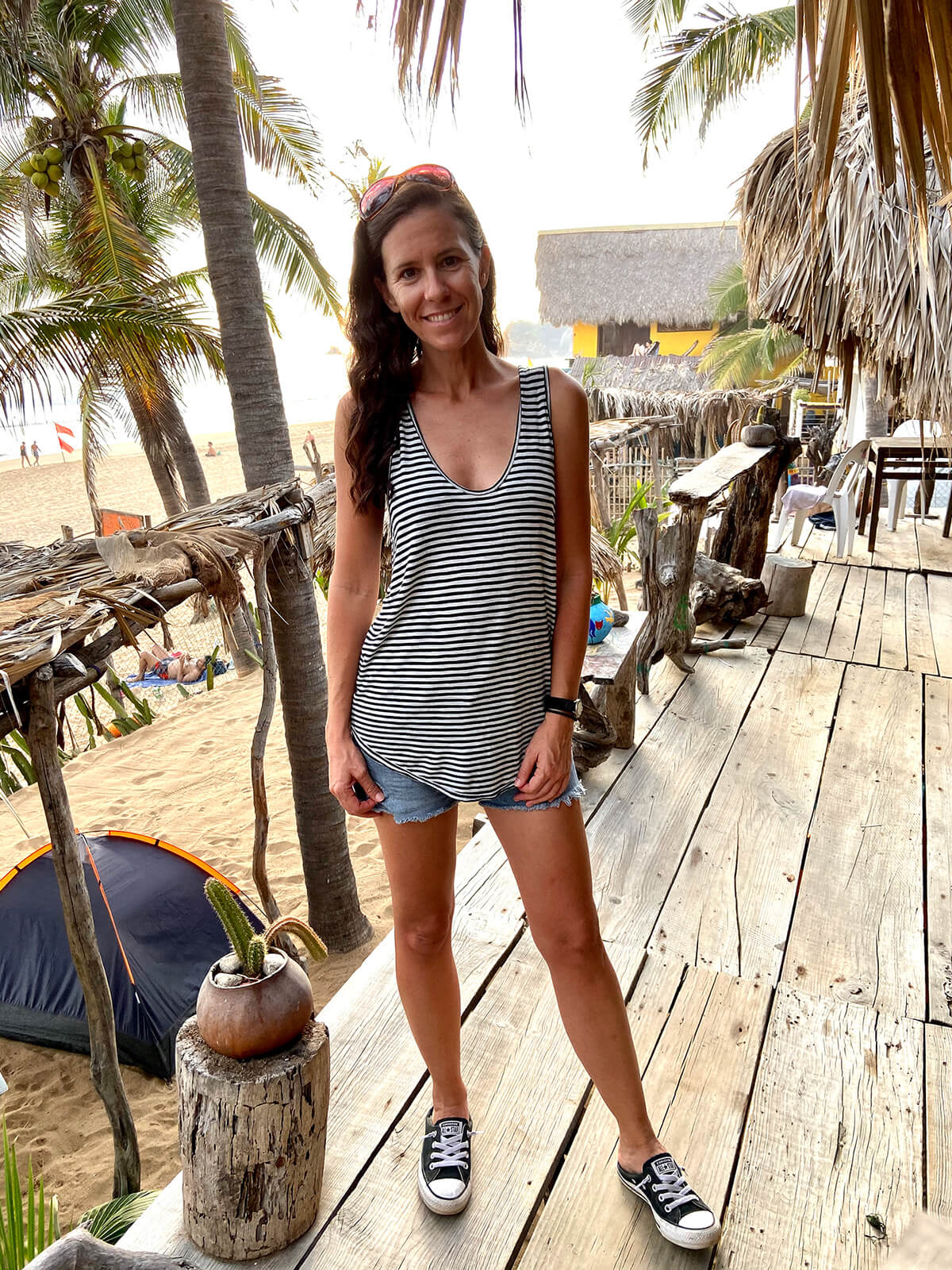 Meet digital nomad Ali
She kicked off her digital nomad lifestyle with a remote job and one of the first countries she visited was digital nomad hub Bali in Indonesia. She has been nomadding for 5 years and is currently talking from a small town near the biggest lake in Mexico, Lake Texcoco. Even though she loves traveling, Ali decided to take a small break and ground herself more. It's something many digital nomads desire after years of packing and unpacking.
Ali was a remote employee when she started her journey but is today a self-employed remote work productivity consultant. Ali helps teams and individuals boost productivity while finding a healthy balance between work, adventure and me-time. She often works with high-achievers and entrepreneurs, who are the type of people we see in the digital nomad community.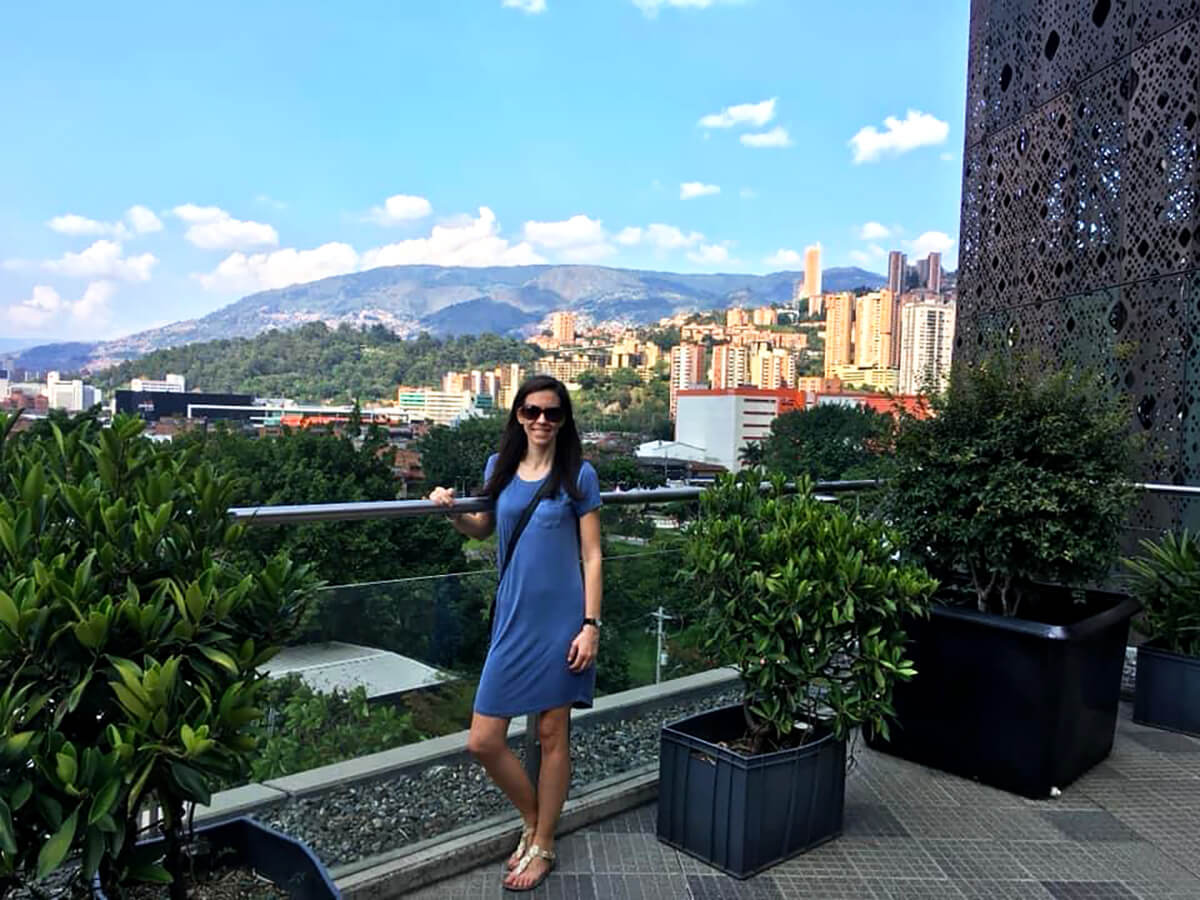 How digital nomads can design better balanced days
Many of our guests discussed the importance of connecting with your 'why' and your core values. Ali also follows this approach when she guides her clients to create more balance in their day-to-day life. Creating awareness around your core values will help you understand what you spend your energy on and if this is aligned with your values. But it's not just one simple question or single answer that leads to a more balanced life. Increasing self-knowledge and self-awareness requires a ton of digging and self-reflection. As you can imagine, it can be pretty confronting and overwhelming at times. Ali guides her clients in the process and guides them to take action and change for the better.
How can digital nomads and entrepreneurs unplug from work?
Doing nothing and not thinking about work sounds easy but in reality, it's way harder than you think. Ali shares that unplugging from work is one of the biggest problems in the remote work and digital nomad community. It's not only challenging for passionate entrepreneurs and freelancers but also for remote employees as they often face the struggle to really unplug.
You might think that digital nomads don't struggle because when you live in paradise and your dream lifestyle this is easy. In today's world though, you can work remotely from anywhere at any time and we are more connected than ever. This means that some people read their emails before going to bed or checking the latest task or project updates in Asana. Other people flick their co-workers a quick WhatsApp message from their phone or scroll through social media late at night. All these actions mean that you are still plugged and not unplugged. So it doesn't matter if you are at home in bed or on a white sandy island in Costa Rica sipping a coconut – your brain is still at work.
Approaching life and work like this can cause anxiety because you're simply not allowing your body and brain to rest and recover. Continuing to live life can cause stress and burnout, which is something you definitely want to avoid.
So when are digital nomads fully unplugged?
Ali describes the difference between doing and being. When you are doing something, you think about the past and the future so thoughts like 'how can improve' are part of the doing process. When you are being, you are still doing something but there is no desired performance or outcome. You are simply enjoying, playing, and being present at the moment without thinking about the past or future.
There are many ways to unplug; one technique Ali works with is connecting with your inner child. Kids can easily unplug and be present at the moment without thinking about other things. So Ali suggests thinking about some of the things you enjoyed doing as a kid and allowing yourself to play.
Another great piece of advice is to make playtime and me-time part of your day. Plan what your day will look like and what moments you will dedicate to recharge. In this way, you can sprinkle joy into your day-to-day life.
Ali learned how to connect with her body and identify when she can push or needs to pull back. It took her years to master it but one of the questions she asks herself is ''how is she really feeling?''. There are days she feels exhausted and when this happens, she will take a moment to connect with herself and reflect on her past days. If you monitor how you are feeling and take note of this you can learn a lot about your own well-being.
Lastly, sleep is extremely important and it's how your brain recovers. So make sure you get enough sleep and if you are a heavy traveler, make sleep a priority! It's not just about the hours but also about the quality of sleep and digital nomads cannot think lightly about this.
Listen to the full conversation with Ali to get more tips! We would love to connect with you and if you want to learn more about finding balance in your day-to-day life also check out episode 04: How to Combine Entrepreneurship and Travel With Kristina

Share this episode on your favorite channels 💬