8 digital nomad books to jumpstart your digital nomad lifestyle
Whether you are starting or planning to become a digital nomad, would like to work remotely or build your online business while traveling, we all have questions. In this article, you will find 8 amazing digital nomad books to help you on your new journey. Taking the leap and shifting your lifestyle can be as exciting as overwhelming. These books are filled with practical tips and lifestyle advice.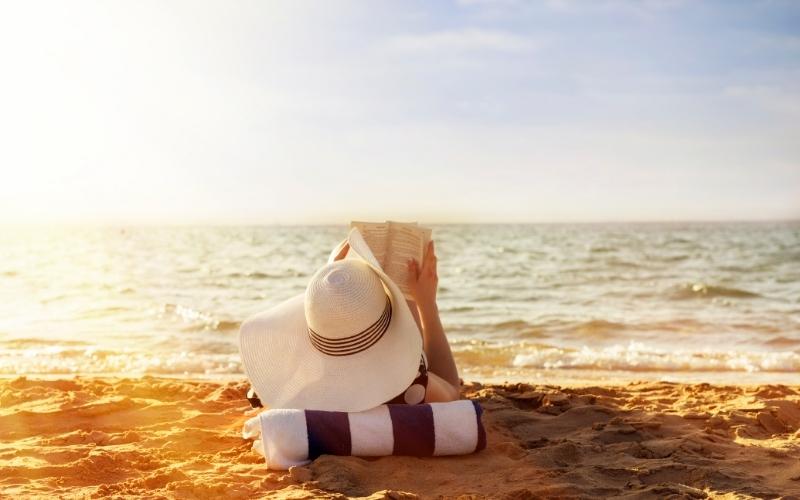 The best digital nomad books to start your remote lifestyle
These three digital nomad books are essential for people who want information about becoming a digital nomad or would like an extra push to change their conventional lifestyle. These books talk about mindset, creating your own rules, and setting boundaries.
The art of non-conformity: Set Your Own Rules, Live the Life You Want, and Change the World
The Art of Non-Conformity is a great book to take the first steps to enter the digital nomad world. This book helps you make your new lifestyle a reality and offers advice on what things you can start doing to make it happen. It challenges common concepts about the work culture and helps us follow the path that is more aligned with our priorities. There are many topics discussed such as travel hacking, unconventional living, and developing the right mindset. It is a must-read for anyone that needs a little push to leave their conventional lifestyle and find out which path to pursue.
Get this book here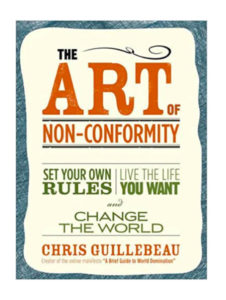 Remote: Office Not Required
Every digital nomad will benefit from the advice and tips in this book. It talks about working remotely and how to escape from the idea that we have to work in an office . This digital nomad book shows employers and employees how they can work harmonically from any place, any time fully remote. If you are someone that is interested by the thought of working remotely and leaving the conventional life behind, Remote is the book for you.
Get this book here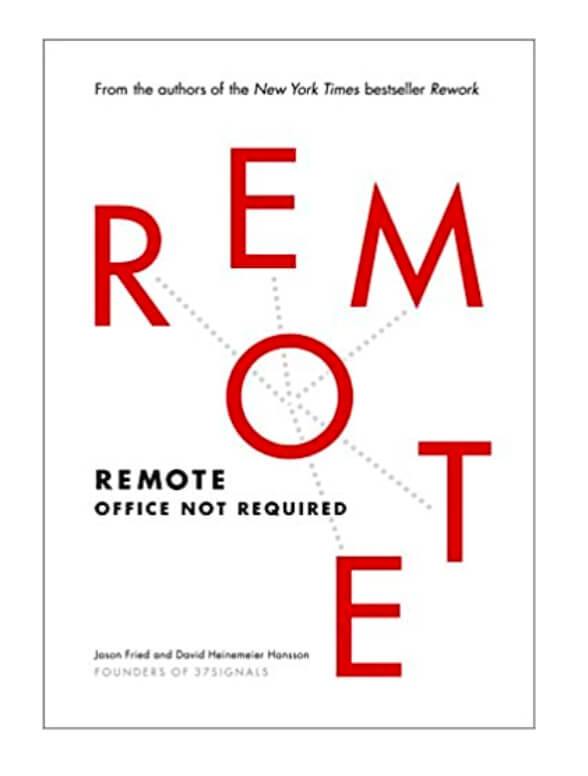 The Power of Habit: Why We Do What We Do in Life and in Business
This book is the perfect match for someone that's at a starting point. It helps you understand yourself and your subconscious behaviors. It focuses on how the creation, forming, development, and retention of habits occur and how you can change those habits. From losing weight, sleeping routines to saving money, The Power of habit, concentrates on the importance of the pursuit of habits to achieve your dream lifestyle. You will find real-life examples and tips to help you become a digital nomad or make a career shift.
Get this book here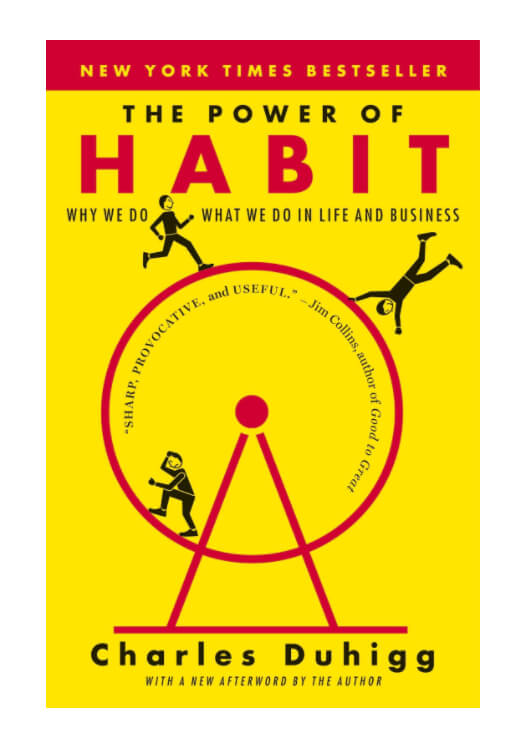 Best digital nomad books for entrepreneurs who're building a business
With these books, you will find the motivation you need to start your entrepreneur journey. These books share real stories, case studies, and a set of mistakes to avoid.
The 4-Hour Workweek: Escape the 9-5, Live Anywhere and Join the New Rich 
The 4-hour workweek is one of the most known digital nomad books on shifting lifestyles. It was published in 2007 by Tim Ferris and has been an inspiration for many people worldwide. It's a great introduction to how you can use technology in innovative ways and how you can work less and get more done. Tim Ferris talks passionately about this lifestyle change. He uses also real-life examples with useful step-by-step instructions. This will help you improve not only your time management but also increase your productivity. His way of thinking offers a different perspective on your approach to work.
If you have had the idea of becoming an entrepreneur and you still haven't made that jump, this is your book!
Buy this here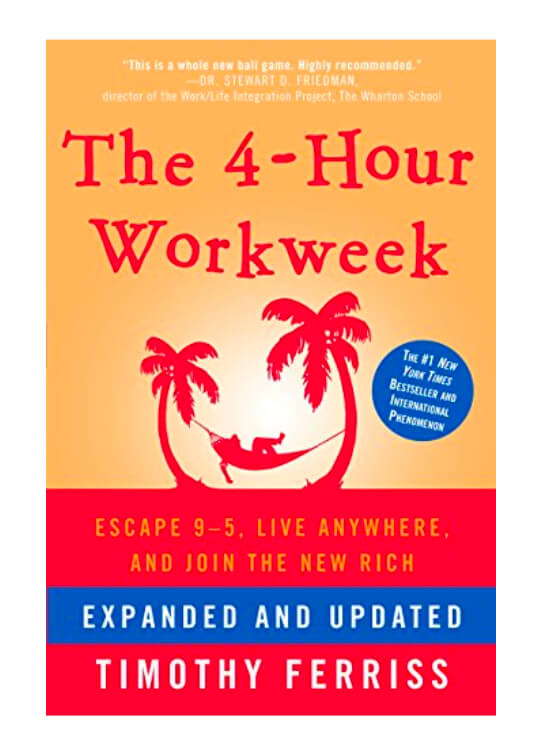 The $100 Startup: Reinvent the Way You Make a Living, Do What You Love, and Create a New Future
This book will teach any potential entrepreneur, how to build a successful online business from the ground up. Chris Guillebeau, the author and a nomad entrepreneur himself, talks about the challenges and the popular belief that you need a large financial investment to build a business. The book presents fifty studies of people who have succeeded with their business, initially investing less than one hundred dollars. With all these examples, come the exact income numbers, popular mistakes to avoid, and essential insights.
Buy this digital nomad book here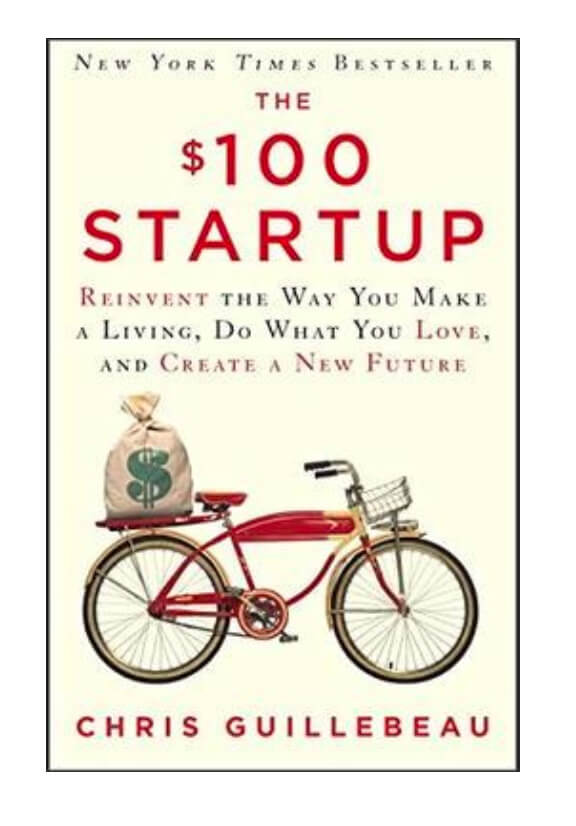 Books for digital nomad tips and lifestyle
These two books will give you a better perspective on what to expect during this lifestyle, practical tips, and financial tips to achieve this sustainably! 
Digital Nomads With Confidence: 101
This list wouldn't be complete without the newest book for digital nomads on the horizon! It's our own book that we created in collaboration with 20+ experienced digital nomads. ''Digital Nomads With Confidence! 101 Answers To Overcome Daily Challenges And Become A Successful Digital Nomad.'' arms you with 101 answers about the digital nomad lifestyle. This book talks about all the common challenges digital nomads have throughout their journeys. It covers day-to-day topics such as expanding your social circle, finding the ideal digital nomad home, and making money online. Consider it your companion to travel and work remotely from anywhere.
Buy our book here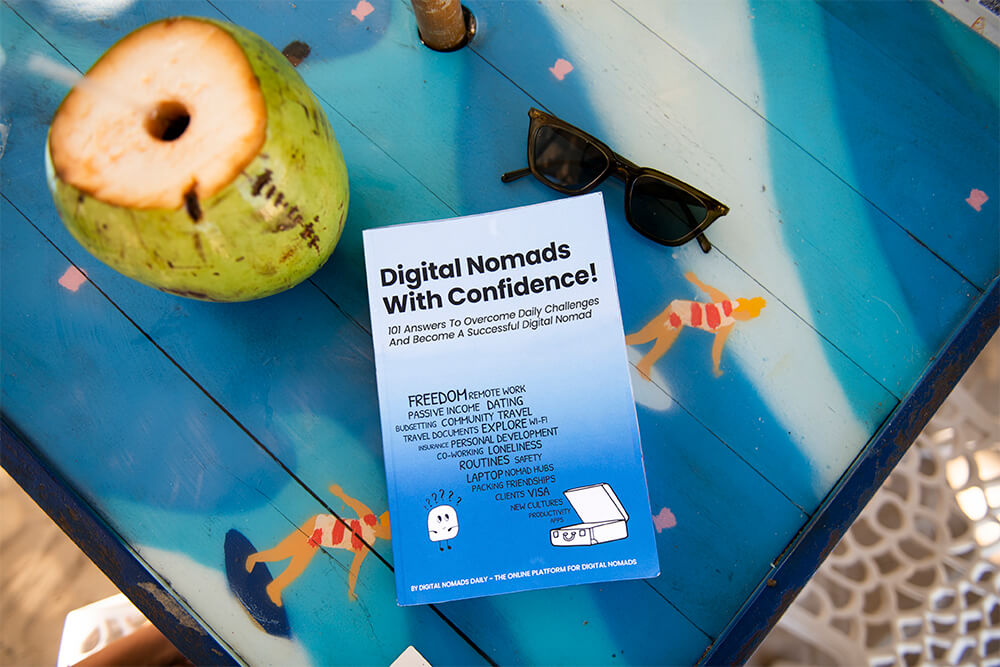 Vagabonding: An Uncommon Guide to the Art of Long-Term World Travel
Are you a digital nomad (or in the process of becoming one) with a tight budget? You have found your digital nomad book! The author Rolf Potts, disagrees with the perception that traveling requires a large amount of money. He shows through personal stories, the life of a digital nomad from a travel perspective. From how to finance long-term travel on a modest budget, advice on how to adapt to a nomadic lifestyle, and tips to decrease the culture shock. This book is a must-have for those who want to become digital nomads. It can help you decide what to take into consideration before starting this lifestyle, and give you solutions to possible problems and struggles that occur on the way.
Buy this book here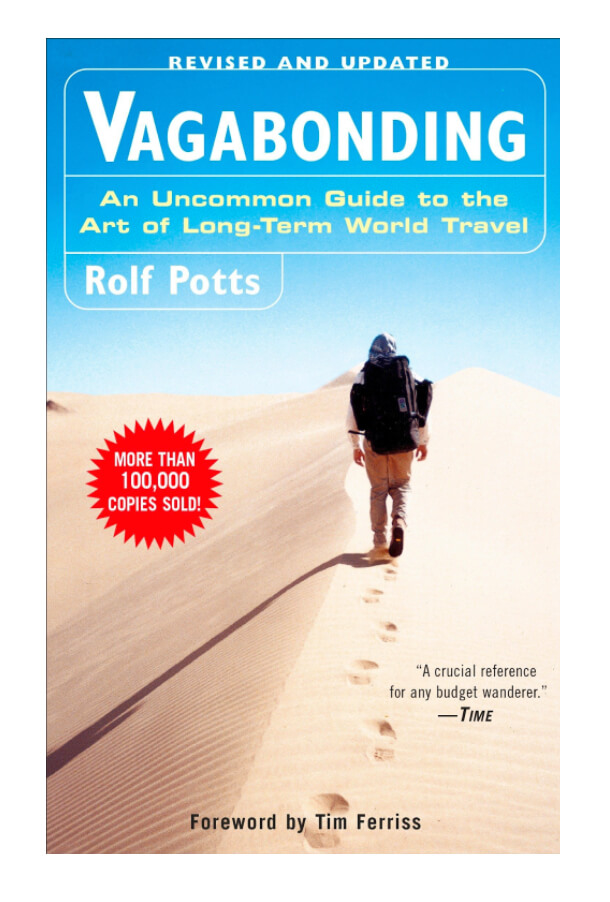 Digital Nomads: How to live, work and play around the world
This is the perfect handbook for anyone in the process of becoming a digital nomad or who already is. The two authors Esther Jacobs and André Gussekloo write down true stories of nomads in all kinds of situations. This book is filled with information for making your digital nomad lifestyle successful. They answer questions like where is the best place to live, how to meet other nomads, and how to travel on a budget. You will find helpful advice on taxes, productivity tips, and travel essentials.
Buy this book here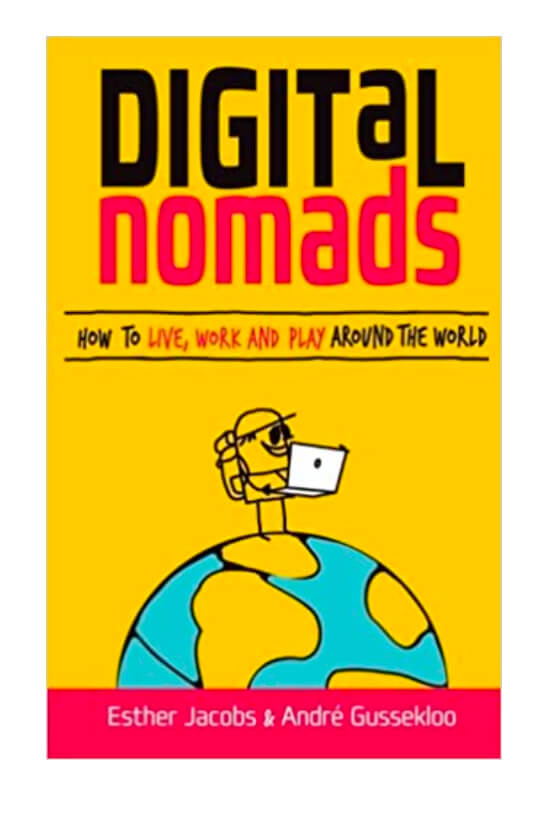 Start your digital nomad lifestyle!
We hope that this list gives you a great start to pursuing your digital nomad lifestyle. Happy reading! If you are interested in more real-life nomad and entrepreneur stories, make sure you check out The Digital Nomads Daily Podcast. Here we share tips and give you advice with our guests about how to start your nomadic life.