🎙 The Digital Nomads Daily Podcast Episode #52
Connections Stronger than Wifi With The Bucket List Queen Nini
👇 Or listen in your fav podcast apps👇
Listen to our interview with digital nomad Nini:
🔥 How can digital nomads design better-balanced days?
🔥 Tips for how to start your entrepreneurship journey.
🔥 How to be in alignment with what you say you will do and what you are actually doing.
🔥 How to create deeper connections with the EyeConnect Game
🔥🔥🔥 And so much more must-know digital nomad lifestyle tips for (aspiring) digital nomads!

"I figured out that as much as I like being free and working from any place in the world, it can actually feel very lonely at times."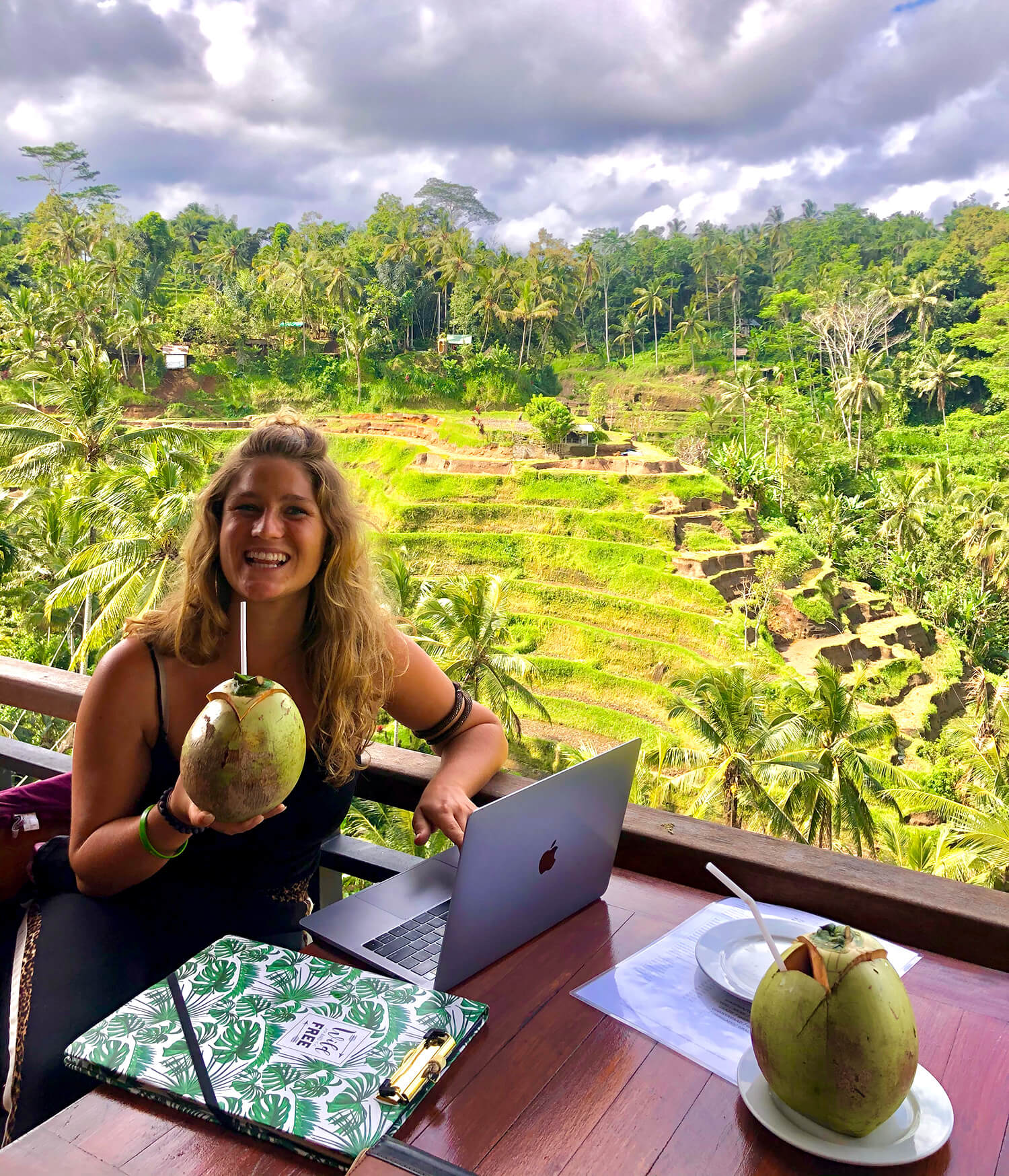 Meet digital nomad entrepreneur Nini
Nini started her travel journey by ticking off her bucket list. It was her dream to live in Australia and while she was there, Nini joined a coaching company called The Bucketlist Company. One of the reasons for joining this company was her interest in a special bucket list coaching license. At the time, Nini couldn't afford it as she was using her savings. Instead, she joined the company and got the license in exchange for her work. She also landed a remote marketing manager job at The Bucketlist Company and enjoyed her life abroad.
She really loved Australia and had no intention of leaving but during her visa run to Bali, Nina couldn't return to Australia. This was at the beginning of the pandemic and since the Australian borders closed, Nini was basically stranded in Bali. The marketing role didn't feel like her true calling and she focused on remote team building through interactive virtual workshops using her bucket list coaching license and this is how Theworklifehappinessproject.com started.
Like many digital nomads, Nini fell in love with the Bali lifestyle. Her ideal way of living is enjoying the summers in Europe with family and friends and heading to Bali when winter kicks in.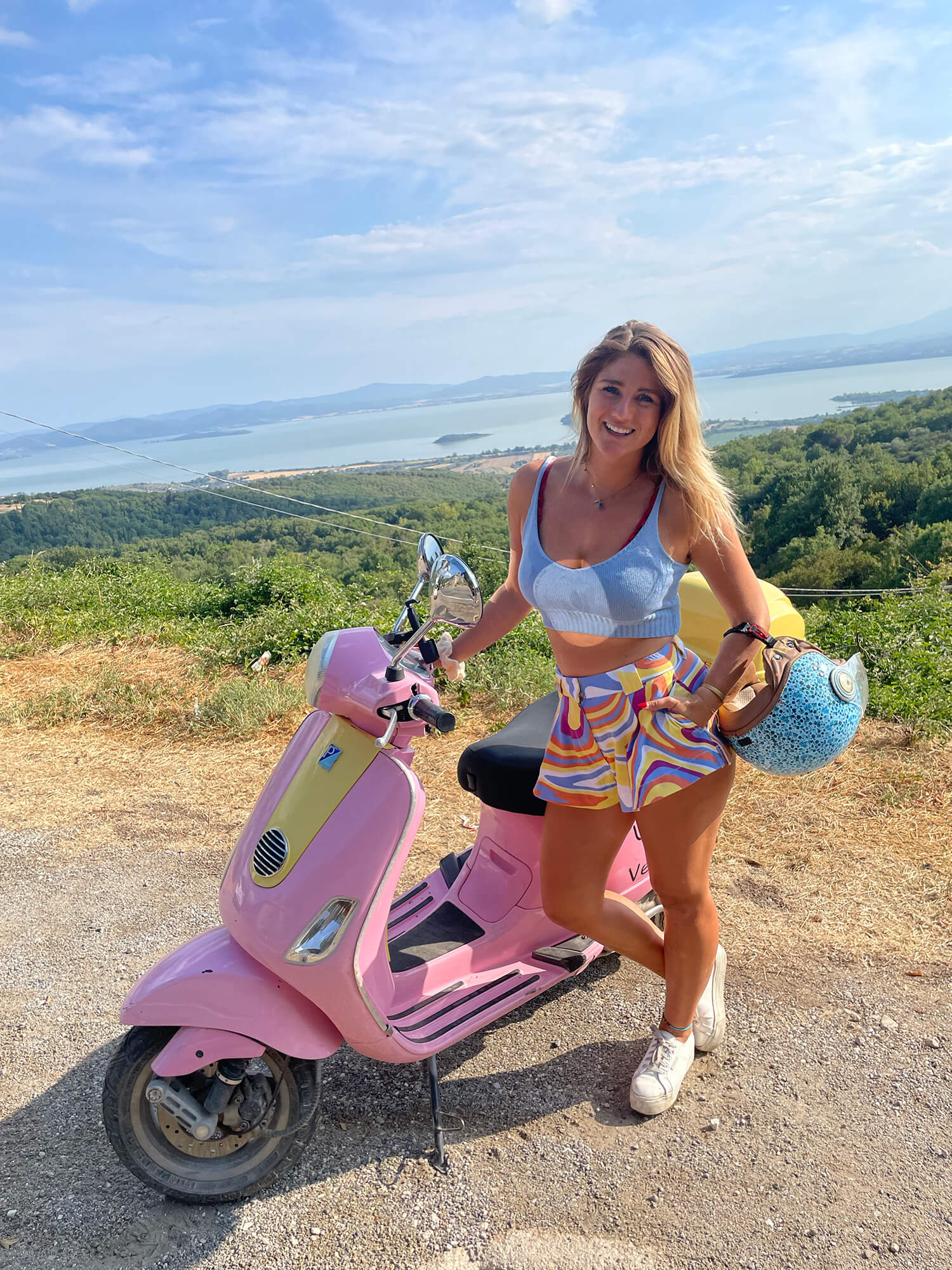 How digital nomads can design better balanced days
Tips on how to turn your life's mission into a thriving business
Nini's mission is connecting people and this is what she has been focusing on. Of course, this has been challenging and finding the right balance is challenging. We interviewed digital nomad Ali in the previous episode about finding balance and if you want to learn more about that, make sure to check it out. Click here to listen to episode 51: How To Live A Balanced And Joyful Remote Life With Ali
Nini describes her entrepreneurial journey as a rollercoaster. There were moments when she felt super creative and passionate and did not feel any spark of magic. It's common to feel this way, and we hear that creative and passionate digital noma entrepreneurs deal with the ups and downs. Nini shares some mindset tips that have been helpful for her.
🌟 Accept that there are always roadblocks that you cannot control.
🌟 Know that whatever happens, it always makes you stronger even though it doesn't feel like it and helps you grow.
🌟 Entrepreneurship and starting something new always involve trial and error. So be patient and see what works and doesn't before jumping to conclusions.
🌟 (We love this one) Be grateful for all the baby steps
🌟 Focus on maintaining your connection and surrounding yourself with like-minded people.
🌟 Create routines, including daily movement, meditation and use affirmations.
🌟 Be in alignment with what you say you will do and what you are actually doing.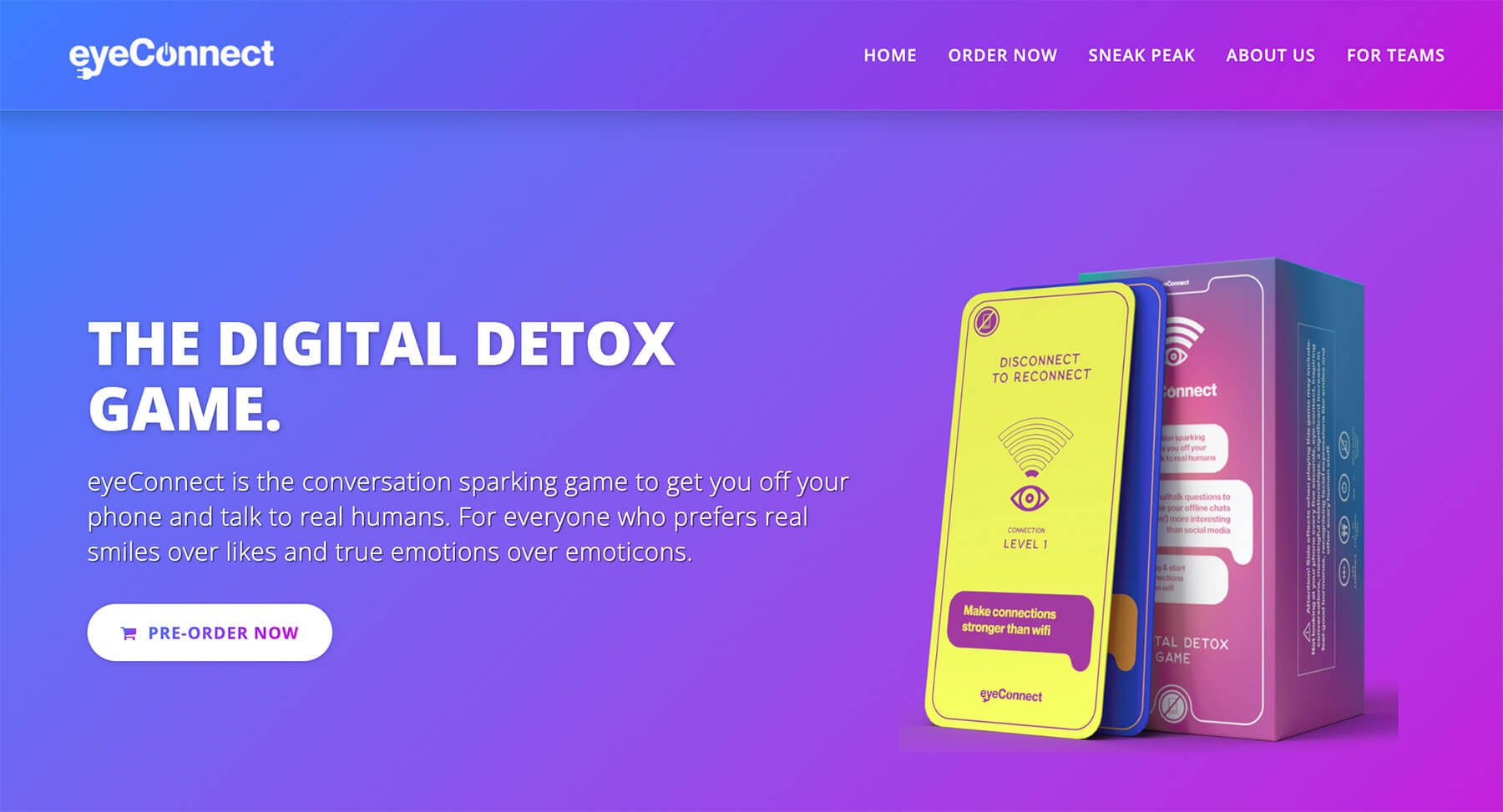 Creating deeper connections with the EyeConnect Game
Looking at the tips we just shared, appreciating the baby steps is really important because there is so much to learn from your own entrepreneurship journey. Nini developed her game eyeConnect during her workshops and this was a stepping stone to how it looks today. It wasn't an overnight process and we love your humble honesty about this.
So eyeConnect – Connections stronger than Wi-fi is the conversation-sparking game she just launched. It's an offline social networking game to help you disconnect from your phone and reconnect with the people around you. You can play it with your family, friends and your co-workers. By playing this game, you will get to know your environment differently and learn unexpected things about the environment. So this game is perfect for anyone who prefers real smiles over likes and true emotions over emojis.
Our Digital Nomads Daily community now gets a 10% discount on the website. Go to www.eyeconnectgame.com and use the code "DND10" and have more meaningful and fun conversations!
Share this episode on your favorite channels 📲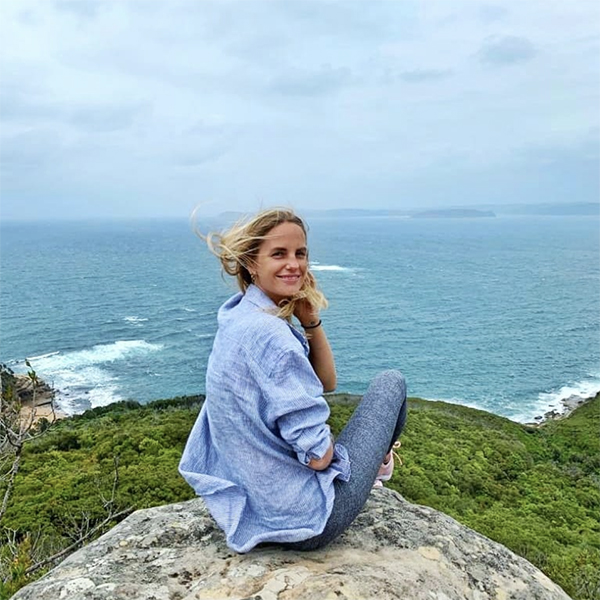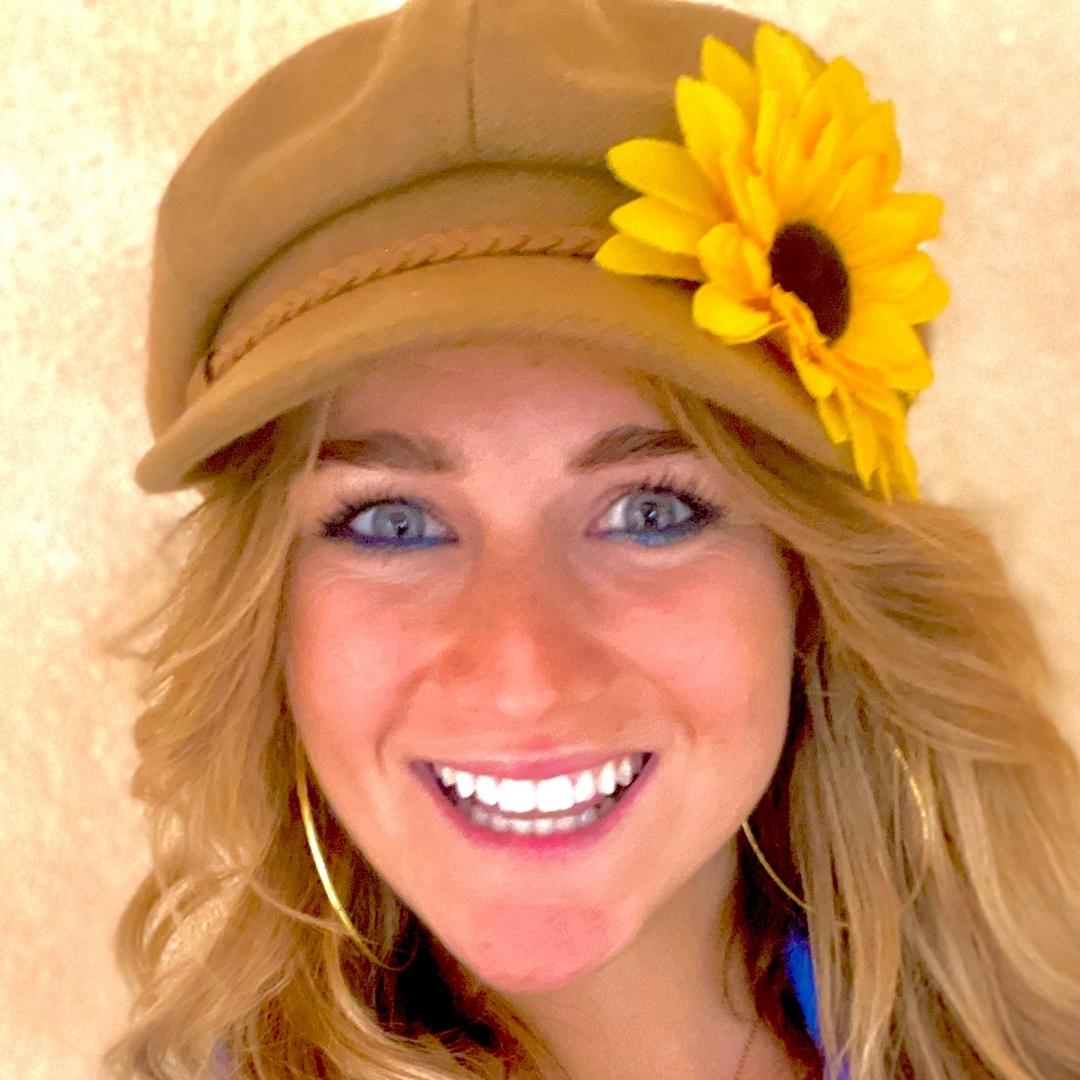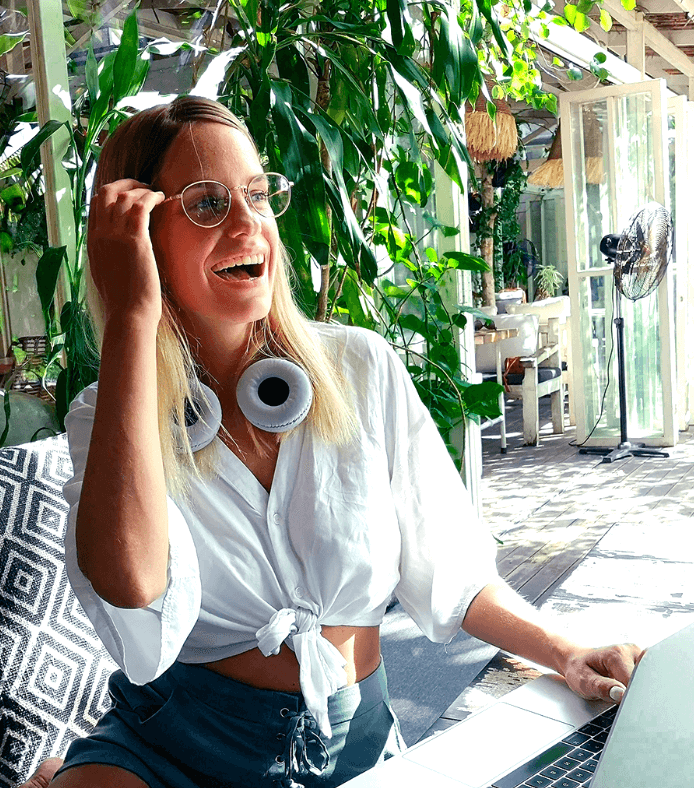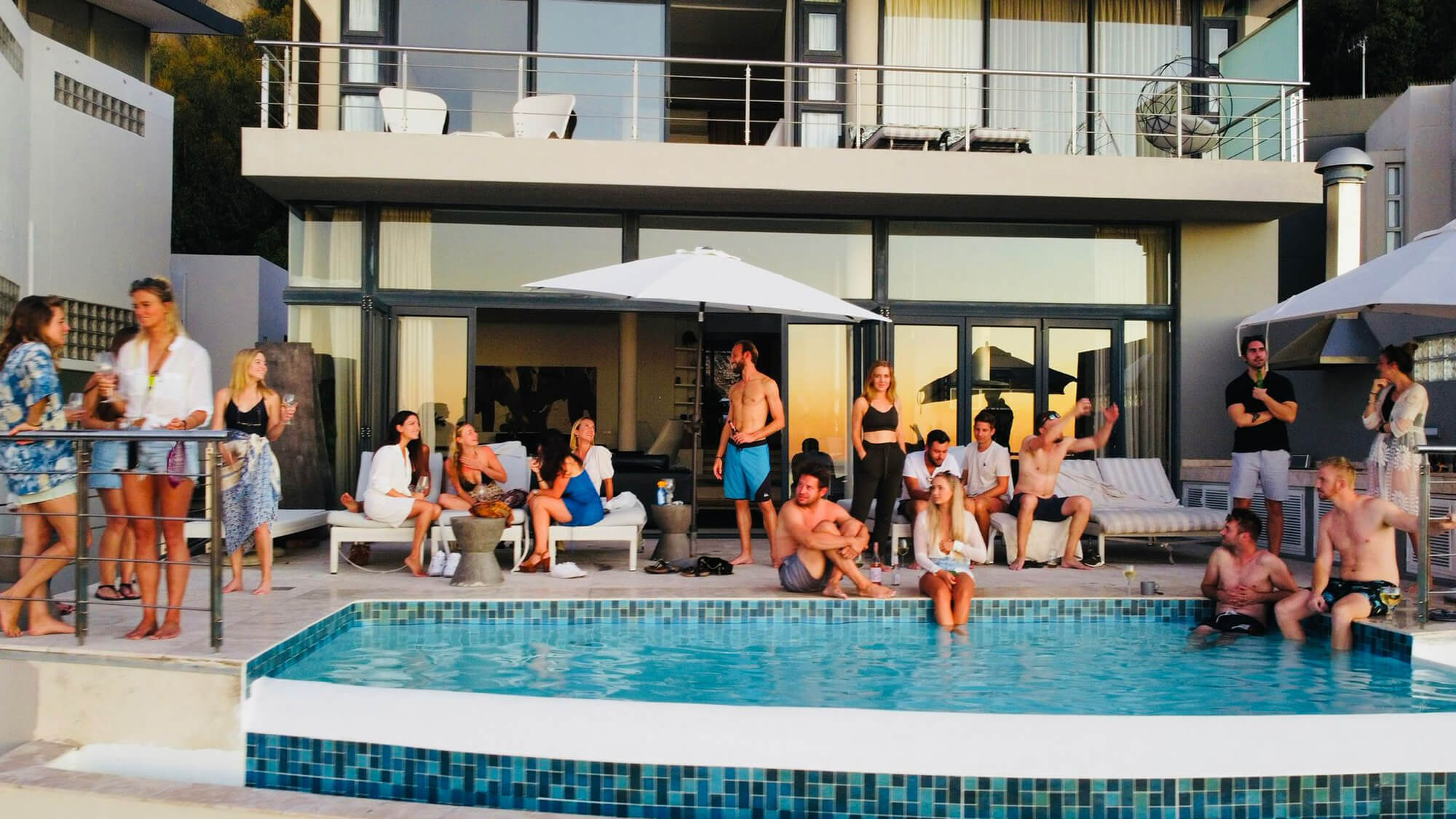 Do you want to reach a digital nomad audience?
Reach a high quality global audience of digital nomads, remote workers and travelers. 
Share this episode on your favorite channels 📲