🎙 The Digital Nomads Daily Podcast Episode #30
Find Your Focus Mate For Distraction-Free Productivity For Digital Nomads With Taylor
👇 Or listen in your fav podcast apps👇
Listen to our interview with digital nomad Taylor:
🔥 What are some remote work productivity challenges
🔥 How to become a productive digital nomad with Focusmate
🔥 What are Man support groups, and why are they good for you
🔥 What are some of Taylor's "aha" moments that led him to his success
🔥🔥🔥 And so much more must-know digital nomad lifestyle tips for (aspiring) digital nomads!

"We are social creatures and we almost service of those pats on the back and it's really hard to get enough of that when you're too isolated."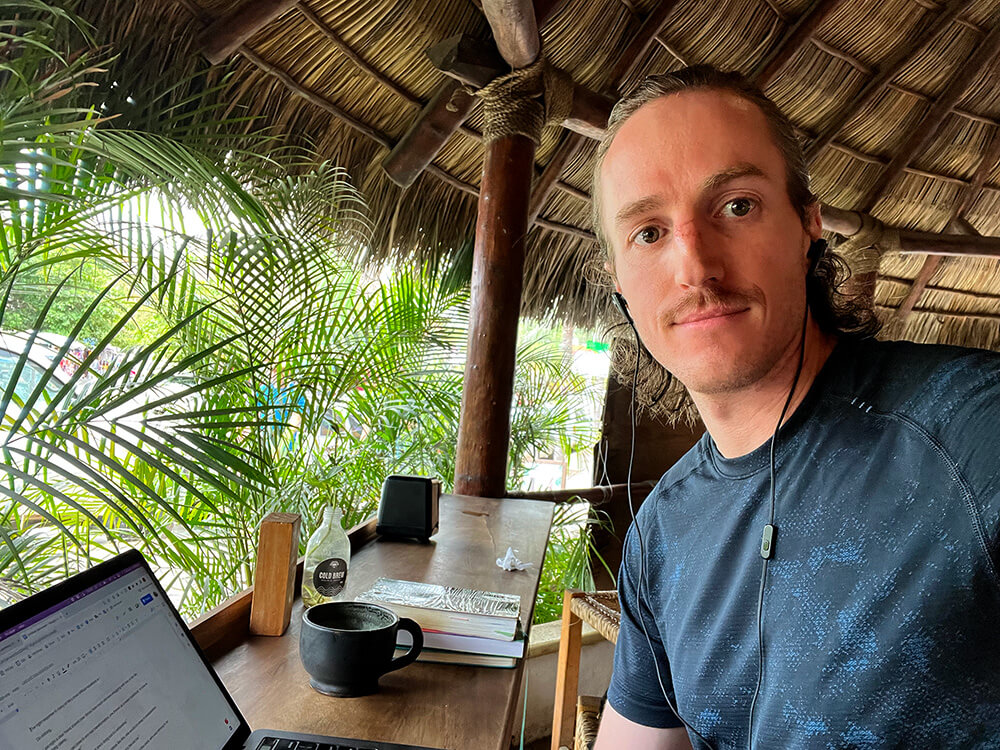 Digital nomad Taylor started working remotely because he had a horrible commute. It seemed that this was the ideal solution for his problem but it opened up another unexpected challenge – focus.
After he started working from home, his productivity went down because he had difficulty staying focused. This resulted in a lot of procrastination and eventually became unsuccessful at this job. Unfortunately, he experienced the truth in a harsh lesson as he got laid off. We can learn from Taylor's story that working remotely isn't an ingredient for the success of a happier life. It requires hard work and a lot of self-awareness.
After he got laid off, he also lost his motivation to find another job. He started learning more about the mind and self-development and continued his career in executive coaching. Focus on productivity where an active topic of interest and he began to look at these things from the nervous system. Taylor was not the only one that struggled with focus and procrastination, and he helped a friend who Taylor identified as a high-performance. He pitched his idea to start a community to help others focus and this is how Focusmate was born. It's been a success and Focusmate has thousands of members from 193 countries.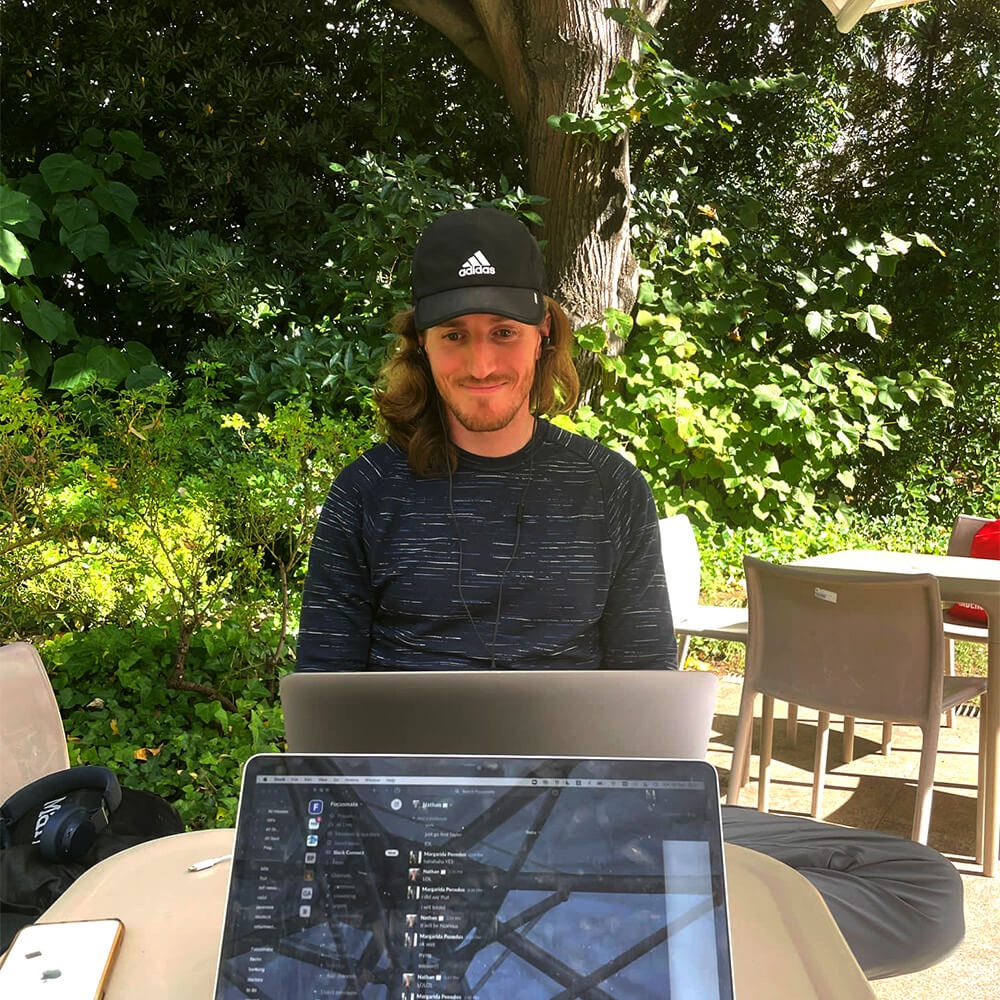 Becoming a productive digital nomad with Focusmate
Community is an important part of the digital nomad lifestyle and Taylor created a community around focus and stopping procrastinating. It's for individuals as well as teams and is pretty easy to get started. On the platform, you select your accountability partner and if you enjoyed the session, you could favorite your focus buddy. Next, you set up a 30-60 min call and share with each other what you are going to work on. During the work, you will keep your sound on mute so you don't distract each other but you can communicate in the chat.
At the end of the session, you get back on the video and can talk about how your session went. If you both like it, you can book another session and in this way, you can focus on getting your work done together with someone.
What we love about Taylor's story is that he started his business because he was facing this challenge to the point that he lost his job. It was hard for him to concentrate and he could not calm down enough to be intentional with his time. We see in the community that many remote workers find it hard to focus and it gets even harder with an adventurous distractions like travel and sunny weather.
Taylor shares that the cultural foundation of Focusmate is safety. He overcame the shame he felt and his depression. When he got the idea to start Focusmate, his friend supported him and it's incredibly to see what Taylor has accomplished so far.
If you would like to get a taste of Focusmate go to www.focusmate.com and use the code NOMAD22 to get a free month of Focusmate Turbo.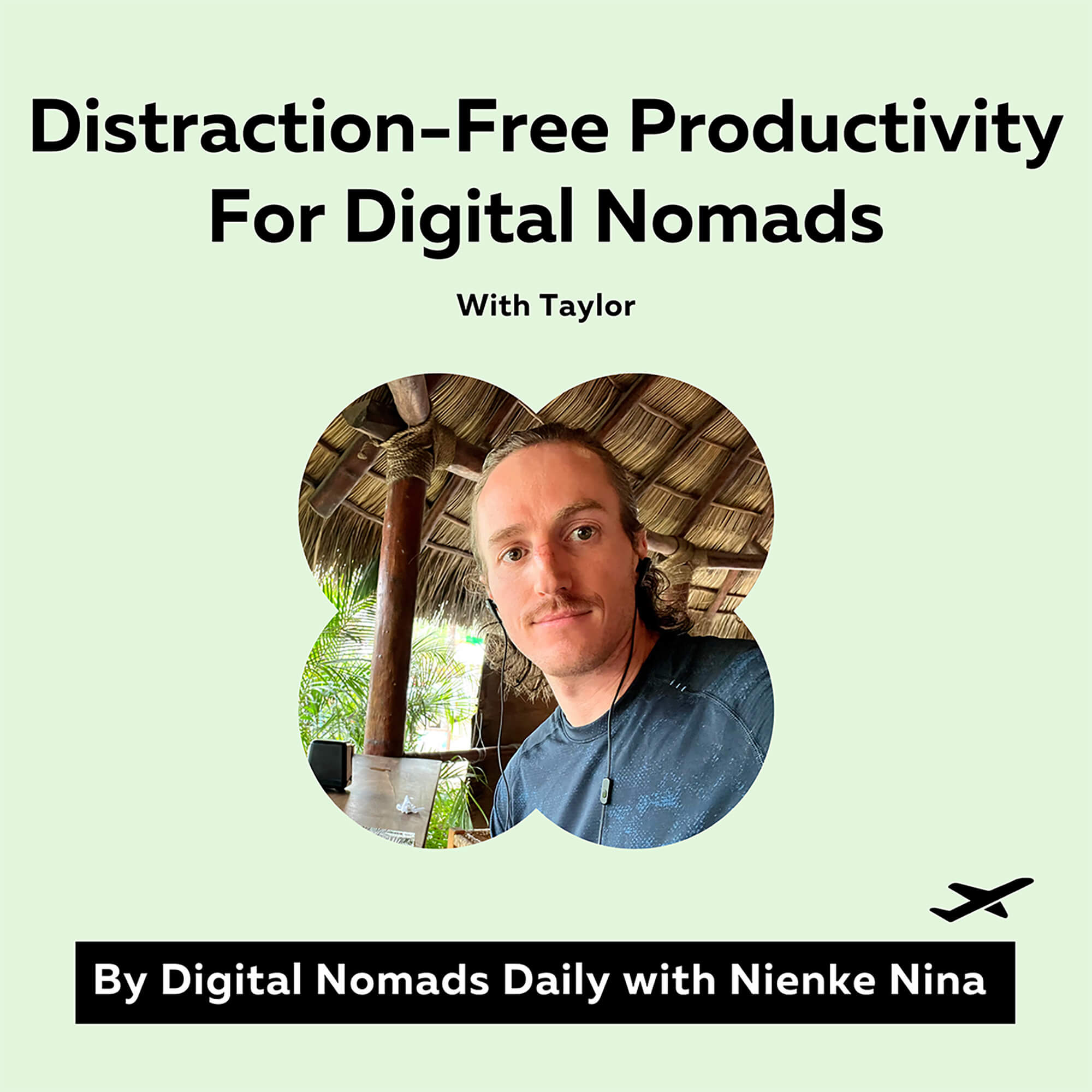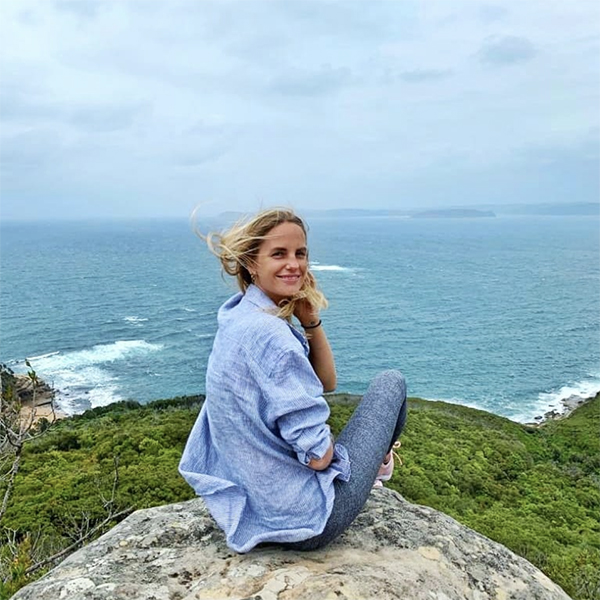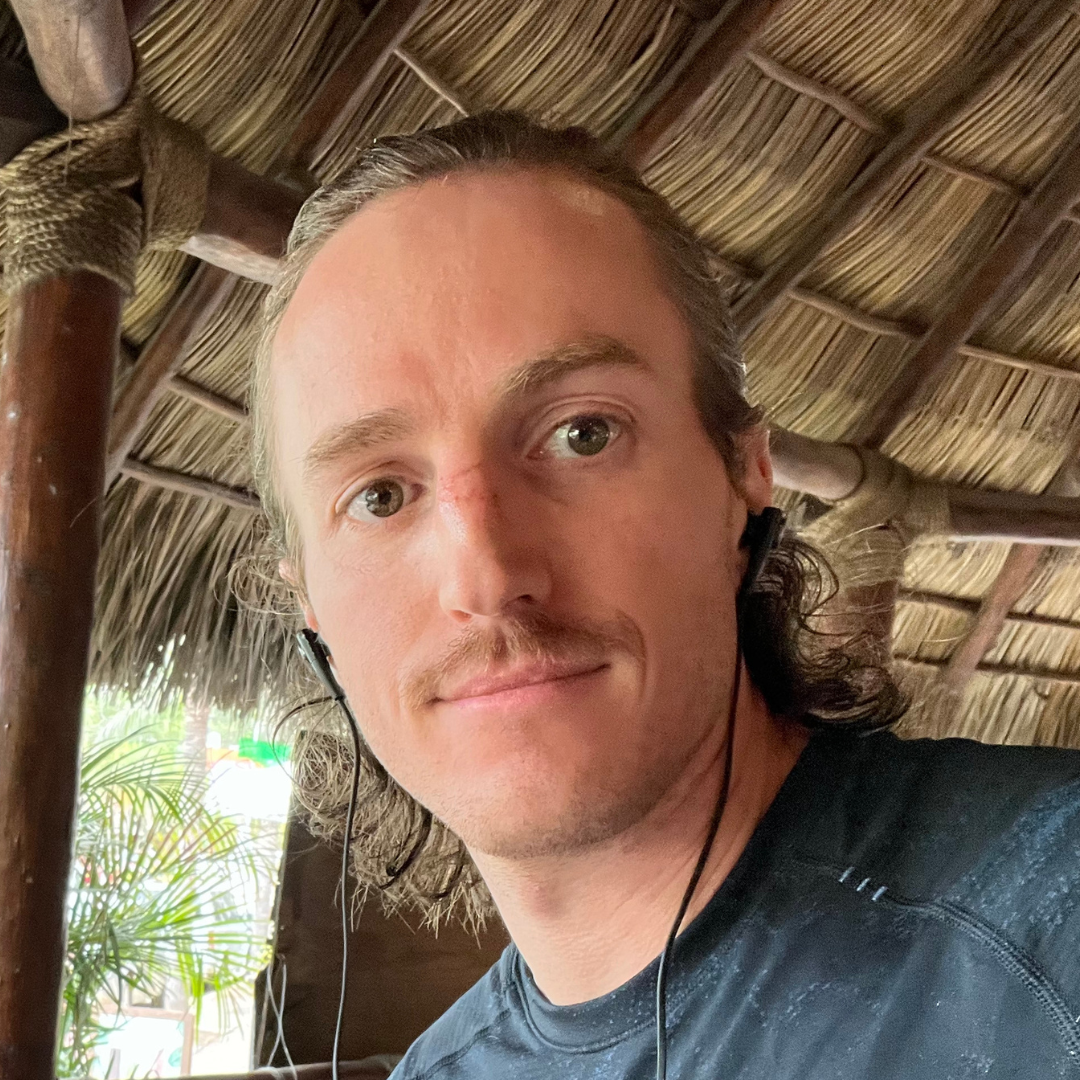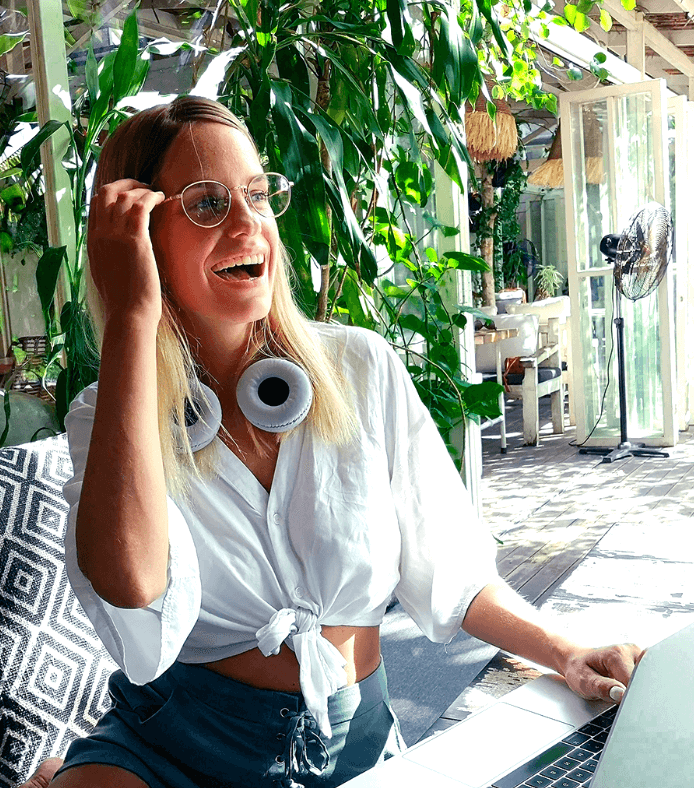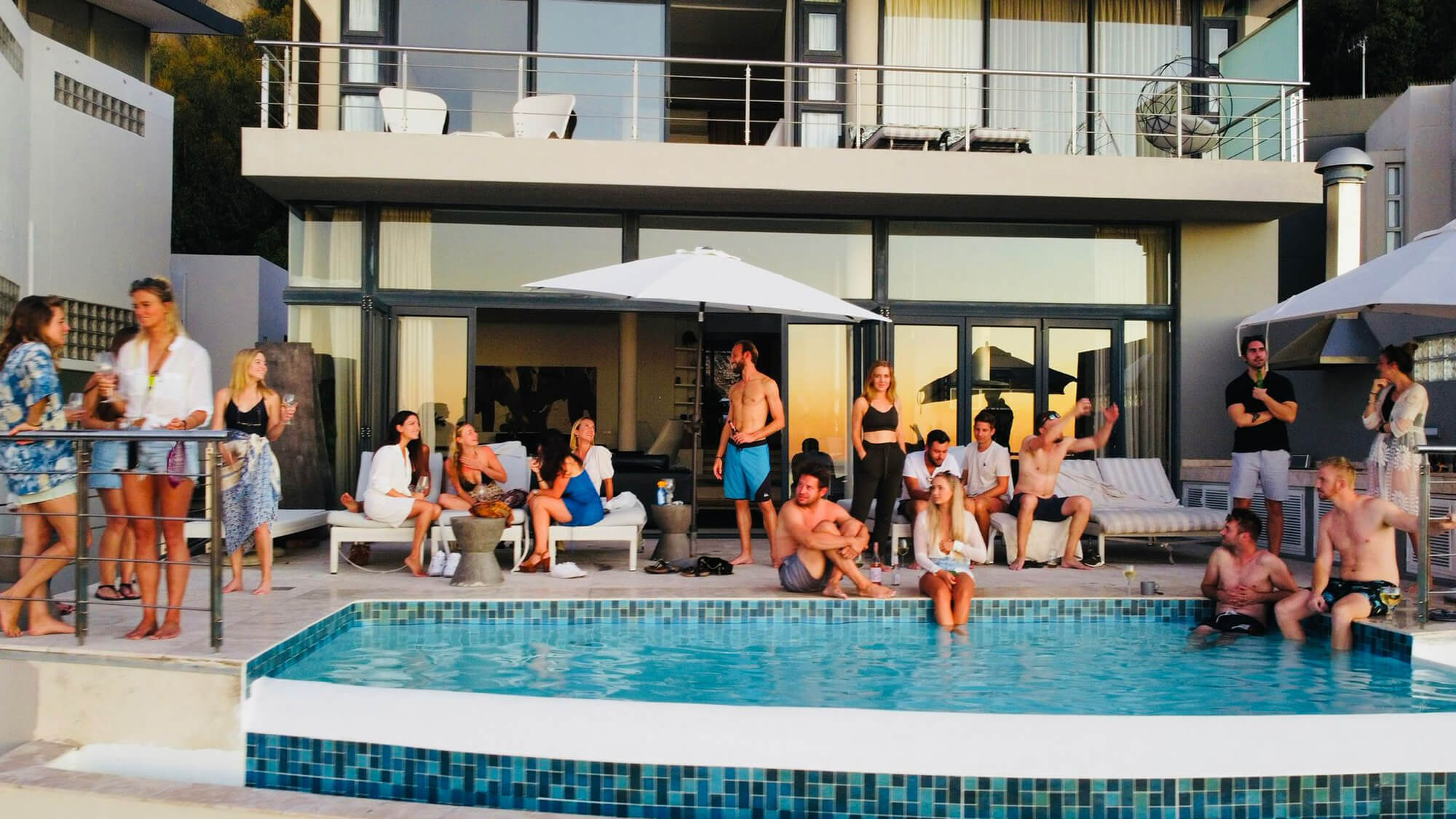 Do you want to reach a digital nomad audience?
Reach a high quality global audience of digital nomads, remote workers and travelers.