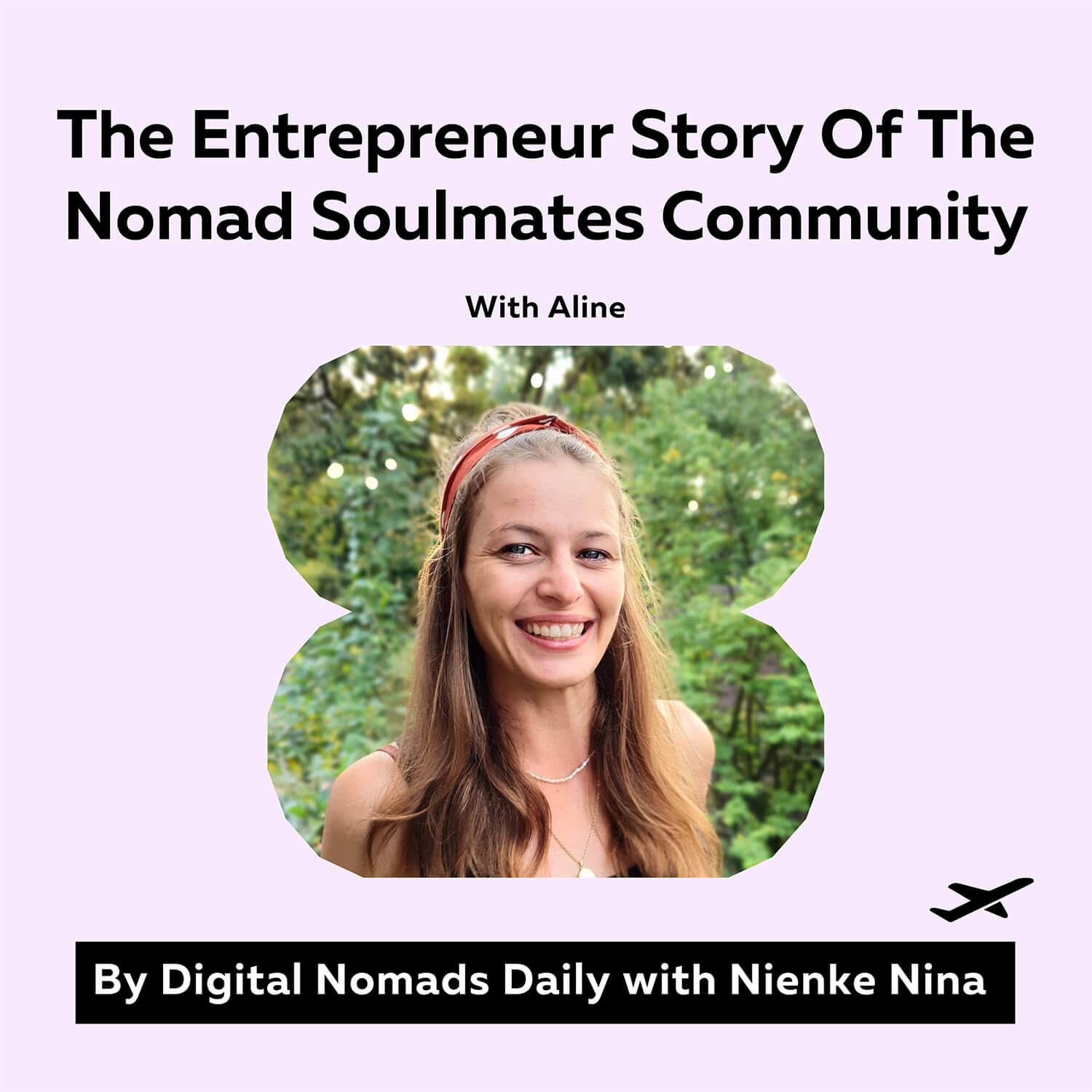 42: The Entrepreneur Story Of The Nomad Soulmates Community With Aline
Aline is the founder of Nomad Soulmates, a popular Facebook Group for digital nomads who want to make meaningful connections and find their soulmates. Her community has transformed into a business and she just launched the Nomad Soulmates App. It's the newest dating app for single remote workers and digital nomads. In this episode, Aline opens up about her journey of 7 years living the digital nomad lifestyle and the different ways of making money online. She also talks about the many challenges during her entrepreneurship journey and becoming a successful community builder. Tune in for an inspirational episode for everyone who aspires to become a digital nomad or an entrepreneur and find love along the way!
''This entire entrepreneurial journey started because of the community."
Share this episode on your favorite channels 💬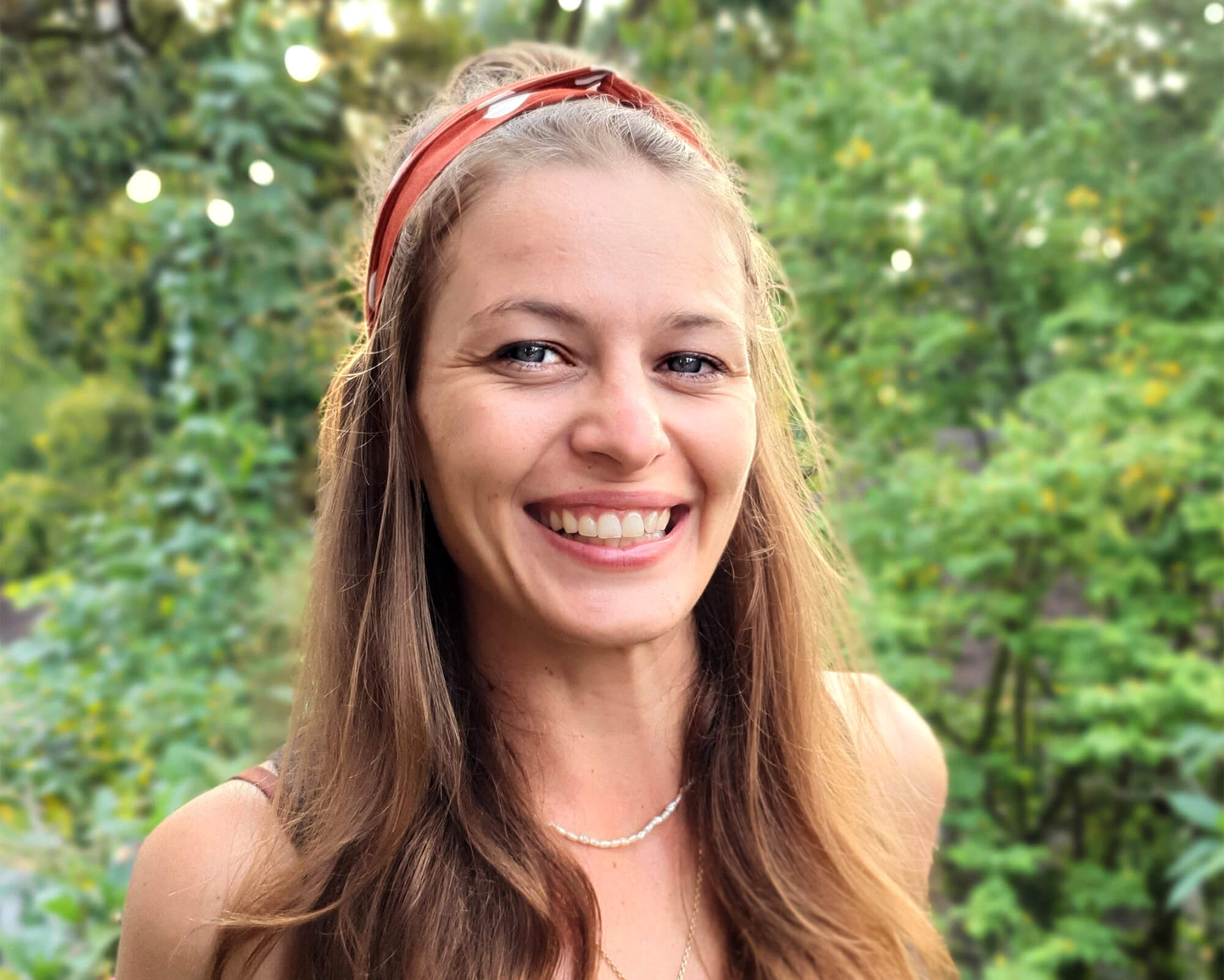 Aline's digital nomad journey: from VA to community leader to co-founder of the Nomad Soulmates App
Seven years ago, Aline's life changed completely after reading an article about remote work. Aline quickly realized that she could travel and make money online. So she quit her training and pursued the digital nomad lifestyle. Her first step was looking into becoming a Virtual Assistant (VA) because she didn't feel entirely ready to own her business yet. Becoming a VA was a smart move because she could see how others were running their business and succeeding.
Aline met many single travelers and she started her community Nomad Soulmates to help others make meaningful connections. Now six years later, the group is still thriving with over 17K members.
It's a global community for single remote workers and kindness is at the heart of this group. Aline and her team are doing an incredible job at maintaining the kindness and positive vibes in the group even though it's been growing rapidly.
Aline shares the different ways of making money and during the pandemic she explored new paths. Her main income streams are freelance social media and marketing for small business owners. Learn more about this topic in episode 17 with digital nomad and social media expert Tiff where she shares the ins and outs of her business and how she started. Aline also invests in cryptocurrencies and of course, Nomad Soulmates is also part of her income streams.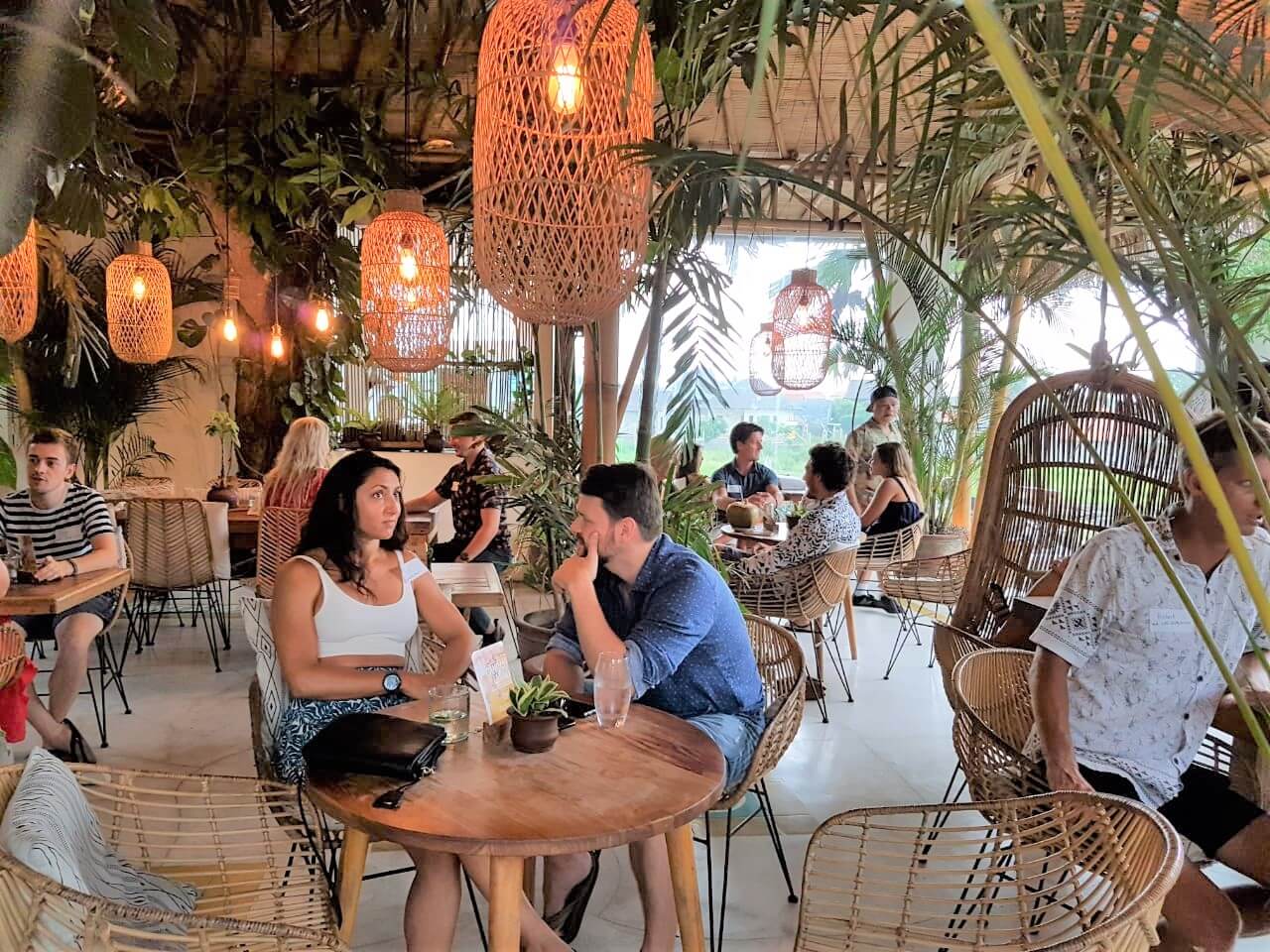 Challenges of leading the Nomad Soulmates community with 17k members
Through all the years in the community of Nomad Soulmates, Aline bumped into many challenges. She admits that one of the worst experiences was when she had to kick people out of the group due to inappropriate behavior among other group members. Eventually, Aline affirms that it is something you grow out of but always hurts the first time.
Aline shares that when she started the community, her main intention was that everyone needed to respect each other. She set some rules and boundaries expecting everyone to follow them. Of course, minor issues occur and this is where she had to learn to step up as a community leader while remaining kind and respectful.
If she could give a bit of advice to someone who wants to build a community would be to have a clear goal in mind. Set your intentions for what you want your community to look and feel like and act on that from the very beginning.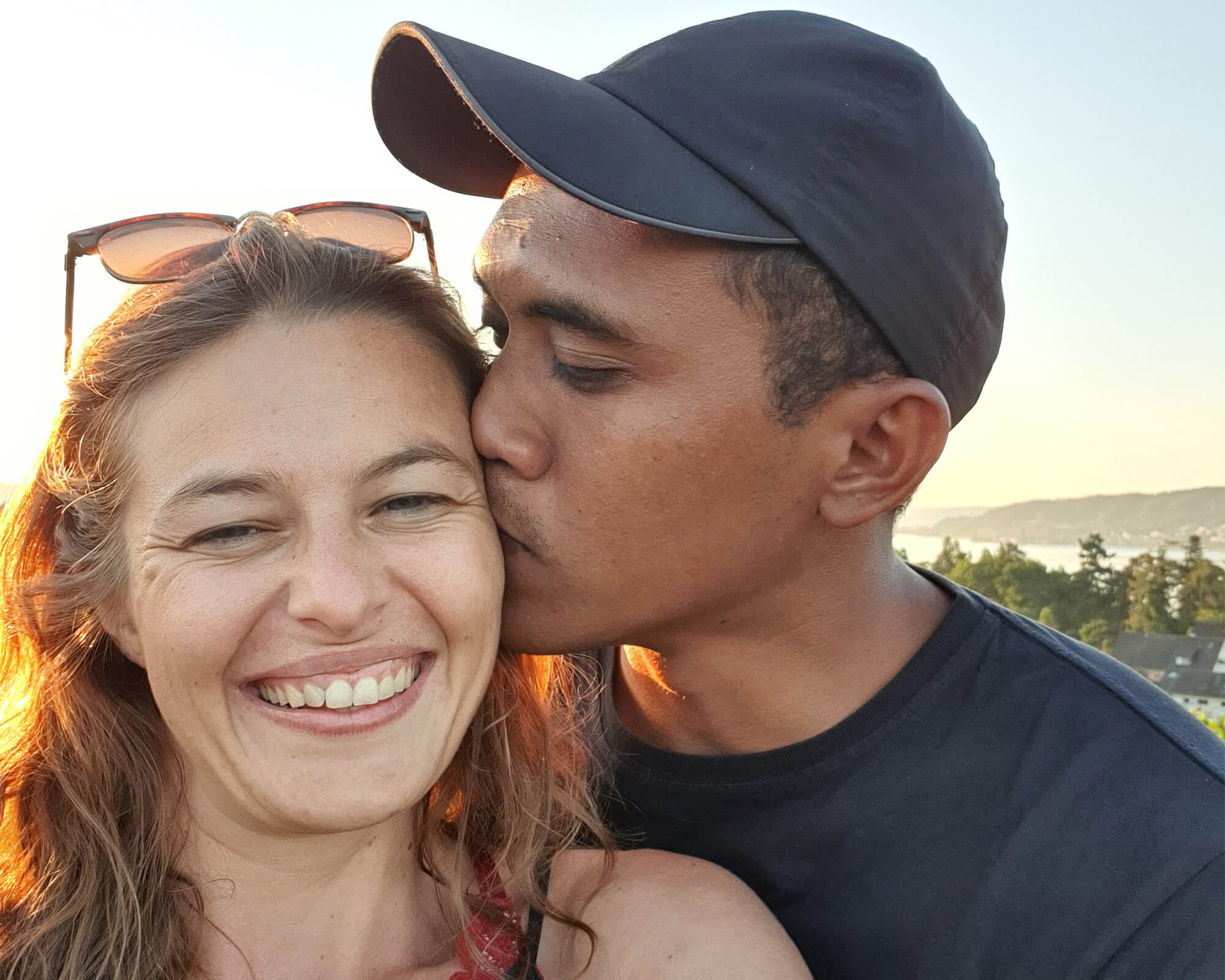 One tip she gives to digital nomads looking for love
Nienke Nina calls Aline the Mother Teresa of the nomad dating world and Aline has one tip she always shares with digital nomad when it comes to dating:
Try to take the pressure of dating and maybe even quit dating.
Dating by itself comes with a lot of pressure, which is why many people feel like it's just too overwhelming. If you switch that mentality to just meeting someone and seeing where it goes, dating becomes much easier.
Aline also shares that dating for digital nomads has a negative impression because people tend to find it hard to meet people. While she acknowledges this struggle, she also saw many digital nomad dating success stories in her community. Some couples have met through the community who are still in touch, dating and some are even married. So don't give up just yet, digital nomads and make sure to join the Nomad Soulmates Facebook Group.
Enjoying digital nomad dating stories? Digital nomad Anne shares how she met her boyfriend while traveling in episode #05 and digital nomad Jordan shares his dating experiences in episode #03 on The Digital Nomads Daily Podcast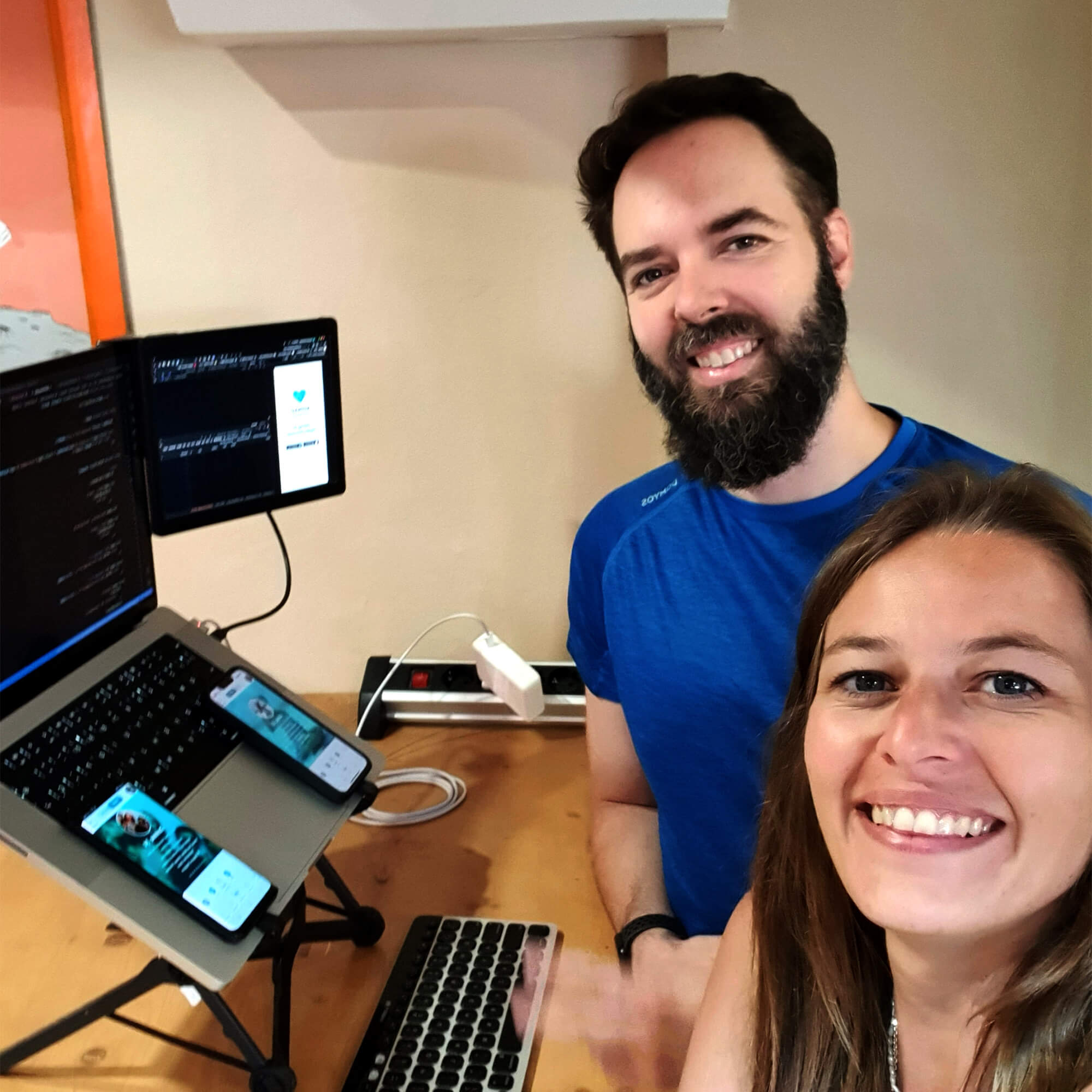 Download the newest dating app for single digital nomads and remote workers Nomad Soulmates App
For six years, digital nomad Aline has been building an incredible community. Her next idea was to build an app and she did this together with two other co-founders. Before they started building the app Aline and her other co-founders had no background in building apps. So they all had to learn from scratch and finally, all their hard work paid off. After a lot of work and rough patches, the app is finally available in your app store.
Share this episode on your favorite channels 💬