🎙 The Digital Nomads Daily Podcast Episode #26
Digital Nomad Introverts Never Need To Be Lonely With Marcel
👇 Or listen in your fav podcast apps👇
Listen to our interview with digital nomad Marcel:
🔥 Shifting careers – from running an IT company to keynote speaker
🔥 Learn the difference between being introverted and shy.
🔥 How to build a community as a digital nomad
🔥 Essential tips on how to make deeper connections when you travel
🔥🔥🔥 And so much more must-know digital nomad lifestyle tips for (aspiring) digital nomads!

"If you're an introvert, don't try to become an extrovert."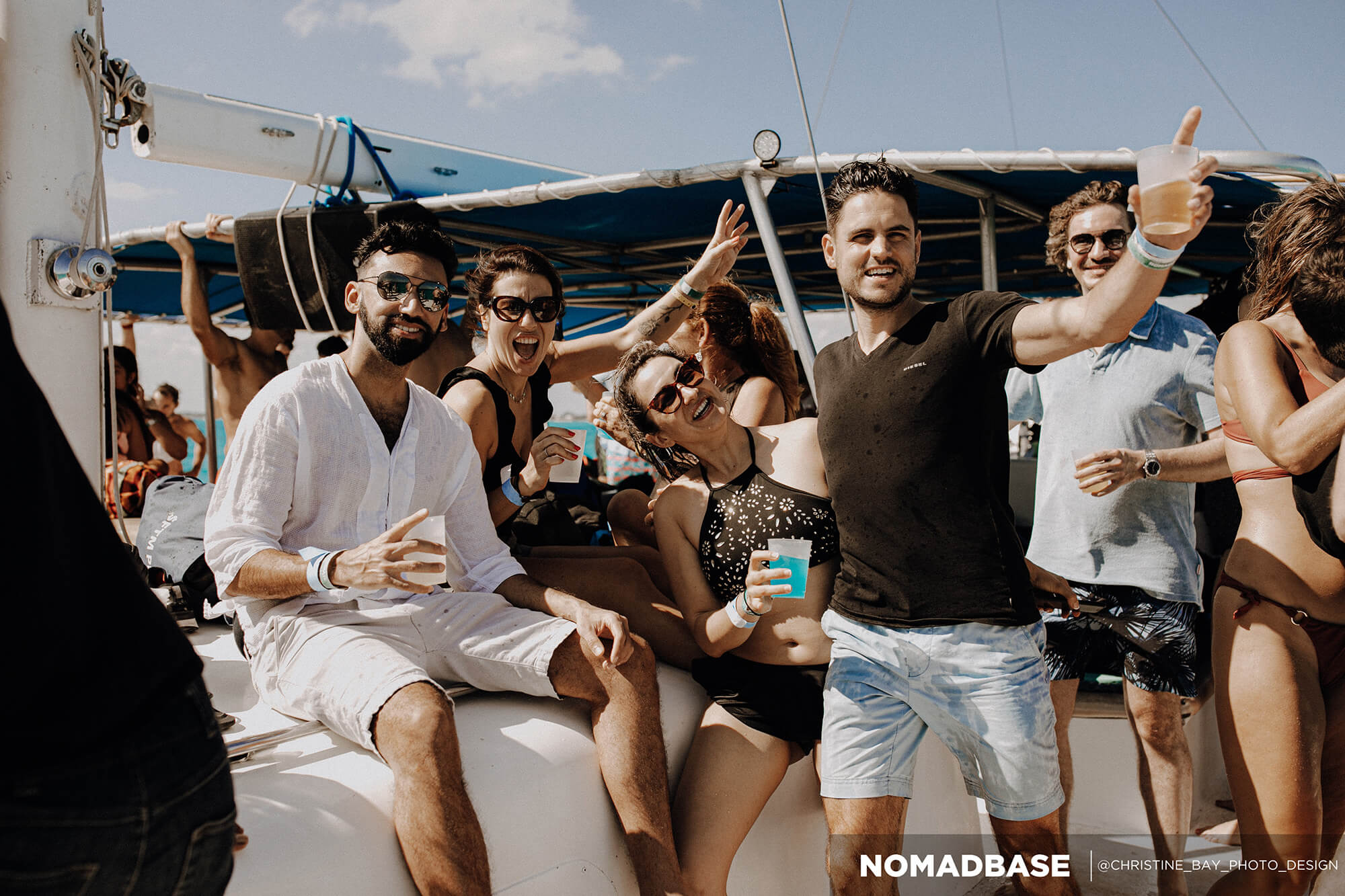 Shifting careers – from IT company to keynote speaker
Marcel is the founder of Trendingjobs.com, which is a job search website in the United States. Even though remote work is a hot topic right now, his website isn't focused on remote jobs. After running his business for a while Marcel didn't feel fulfilled anymore. He wasn't sure about his next steps and he was actively trying to figure out what sparks him joy.
This was a new array for Marcel and he tried different things to see what made him tick and what things weren't his gem. His approach worked really well and he learned that hosting a talk was one of the things that made him spark. This wasn't an overnight process though, and he shares that giving himself the time to discover different things was essential.
One of the experiences he loved doing was hosting a talk. So he brainstormed how to turn this into a new career path and decided to become a keynote speaker. While his first talk was about bootstrapping a business, this isn't the topic Marcel is interested in sharing as a keynote speaker.
Community building is an important element of the digital nomad lifestyle and we often talk about this on The Digital Nomads Daily Podcast. But how do digital nomad introverts network and make meaningful connections? This question is close to Marcel's heart as he identifies himself as an introvert. To him, this basically means he needs more alone time and if he spends too much time hanging out with others he gets drained. So his way of recharging is simple being on his own, probably more often than extroverts.
Today marcel has friends all over the world but creating his community wasn't always easy. With trial and error, he found his way of community building without crossing her personal boundaries. Here are 5 things that helped Marcel feel more confident networking as an introvert
👉🏽 Focus on building a network of like-minded people that can become your long-term friends.
👉🏽 Use social media to share your location and ask for recommendations.
👉🏽 Visit Facebook Groups and explore Meetups to find events.
👉🏽 Book experiences like [tourguide] for example, a food tour or a free walking tour.
👉🏽 Check out hostels in the evenings.
👉🏽 Ask around if there is a WhatsApp group to stay tuned for new gatherings.
👉🏽 Make interactions fun so it's more likely others will invite you for more experiences like road trips, hiking or diving etc.
👉🏽 Organize activities yourself and invite others via Facebook Groups.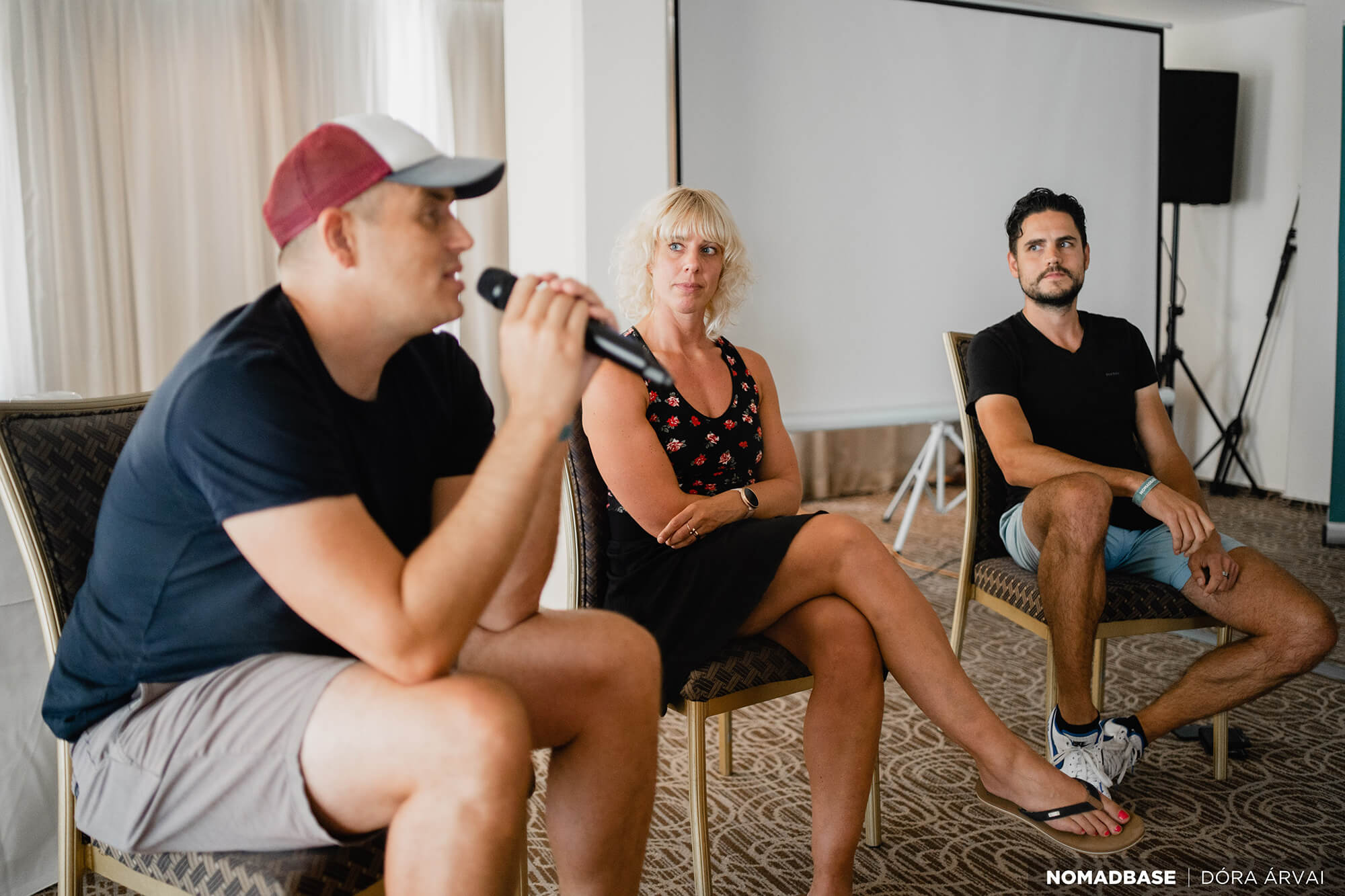 The difference between being introverted and shy.
Some people get energy from being surrounded by people and others recharge from a lot of alone time. The folks who love doing activities alone can be identified as introverts, like Marcel.
One of Marcel's realizations this year was that being introverted or extroverted is genetic and that shyness is something you can overcome. He experienced this firsthand as he used to be very shy. By working on his social skills, he learned to overcome shyness, and this has been important for his personal growth.
An example is that he discovered he wasn't great at making new connections by moving away from his home and going abroad. It's very likely that he wouldn't learn this about himself if he would just stay in his home country and continue to live his life. It is a great example of how the digital nomad lifestyle is so much more than sipping coconuts and tropical adventures.
So living the digital nomad lifestyle gave him many new insights. This, of course, only happened because Marcel opened up to new experiences. He also shares that slowing down your travels and staying a couple of months in one place can really help create deeper connections.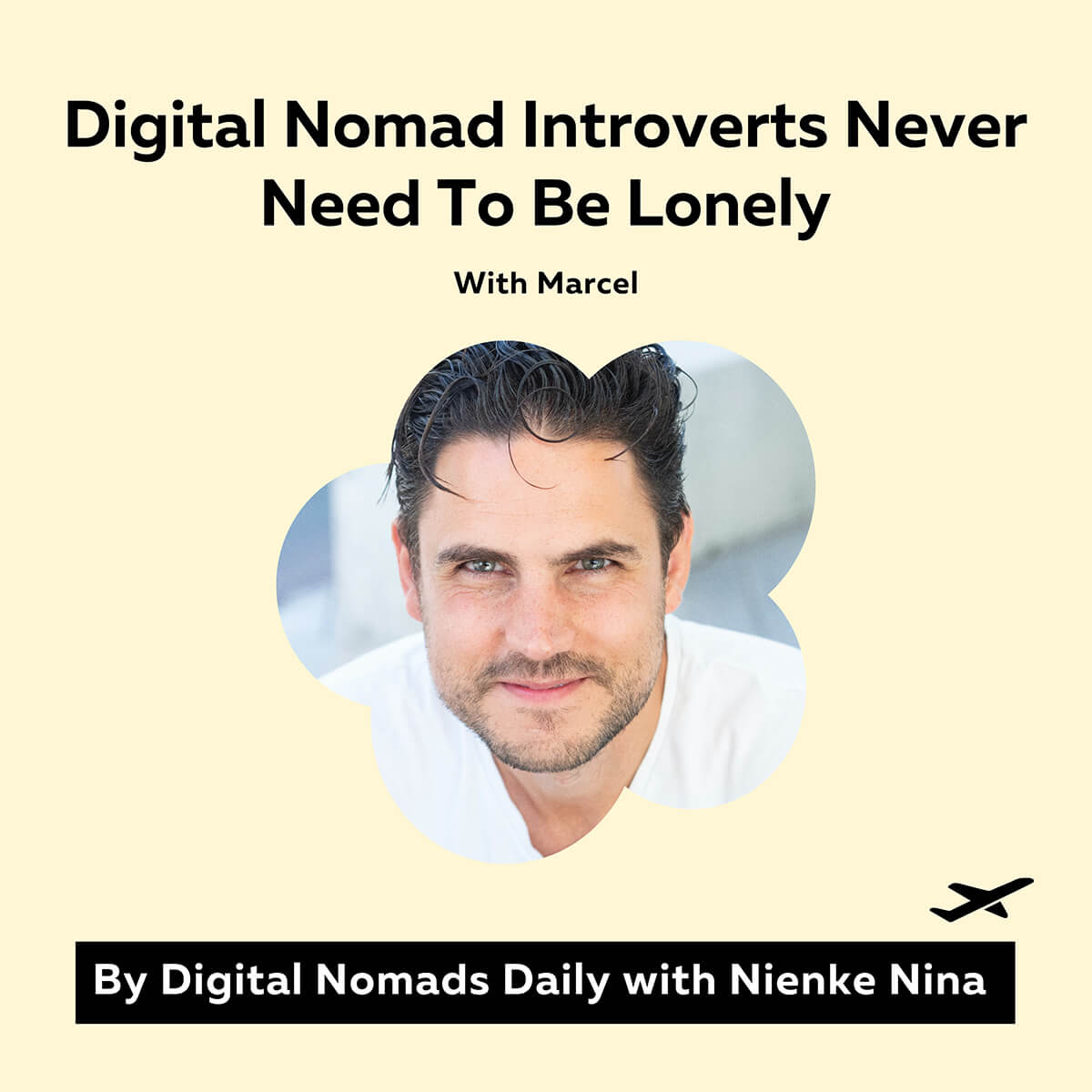 Digital nomad introverts should prioritize working on their social skills
Going deeper into the challenges introverts face in the digital nomad lifestyle, Marcel explains that many introverted people most likely don't have the practice and exploration extroverts have. Introverts are naturally inclined to be alone they just haven't been out there to try new experiences. Putting this in perspective – Athletes spend a significant amount of time doing the groundwork and the same goes for someone's social skills. If it doesn't come naturally, all it takes is practice and getting ready for a challenge. Everyone can learn how to become good at starting a conversation with people you don't know yet. This doesn't apply to meetups but also impacts how confident you show up at work and pitch your business to potential clients.
A final piece of advice Marcel gives to all digital nomad introverts is that whatever you're doing right now, do not try to be an extrovert. Shyness is definitely something you can overcome, but it will take time and self-reflection. And never be afraid to miss out or keep pushing yourself into crowds because others are doing that.
There is no reason to become a FOMO-victim and while others are getting energy from meetups, you can do what works for you! Marcel shares that he loves going out for dinner on his own and reading a book and prioritizes me-time moments over hanging out with others. In fact, if he goes to all those activities, his energy is drained and he is less fun to hang out with, and that does not go for him and his environment.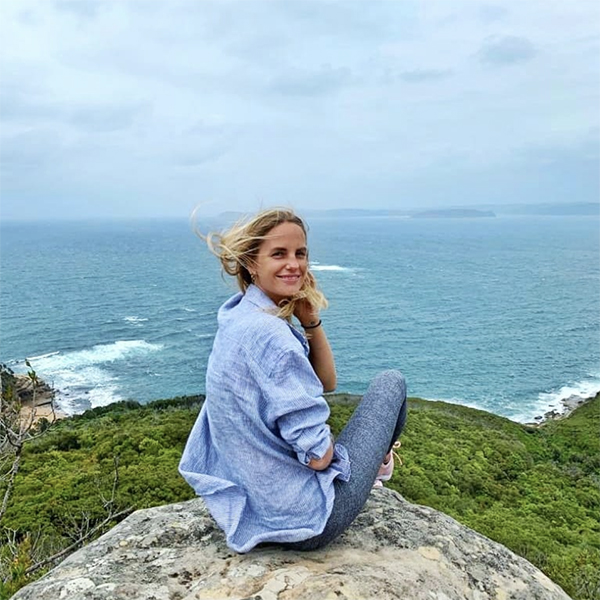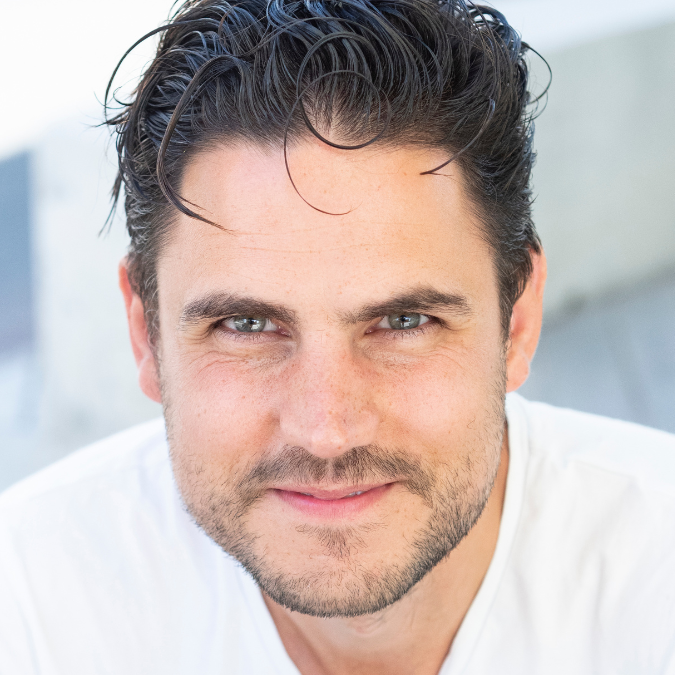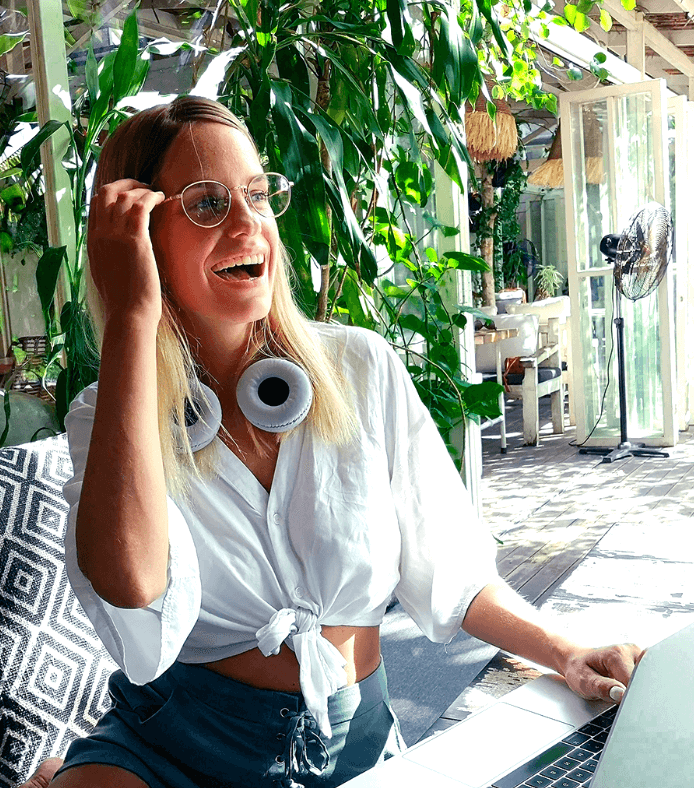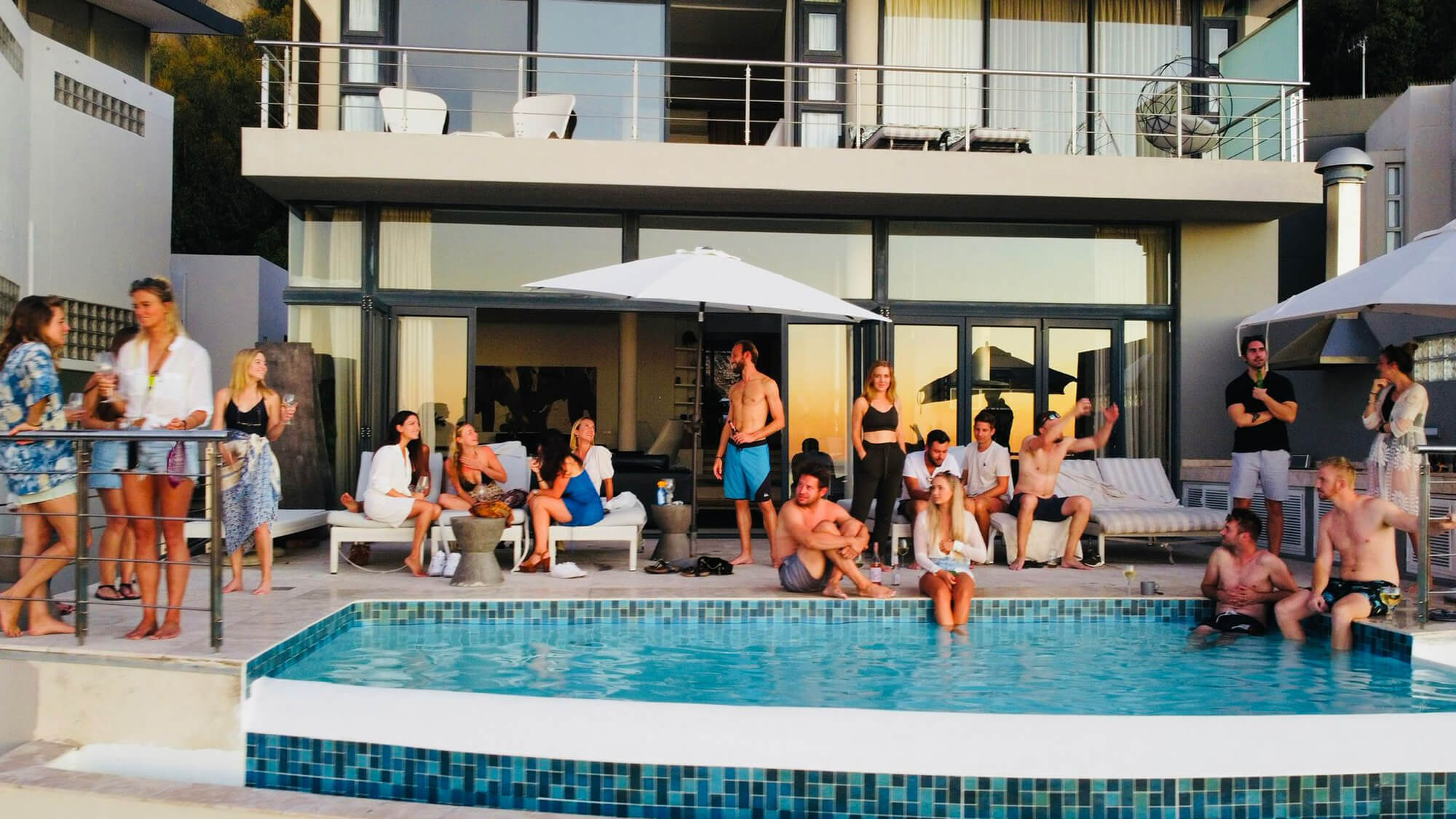 Do you want to reach a digital nomad audience?
Reach a high quality global audience of digital nomads, remote workers and travelers.