8 essential collaboration tools for digital nomads
Tools we use at Digital Nomads Daily every day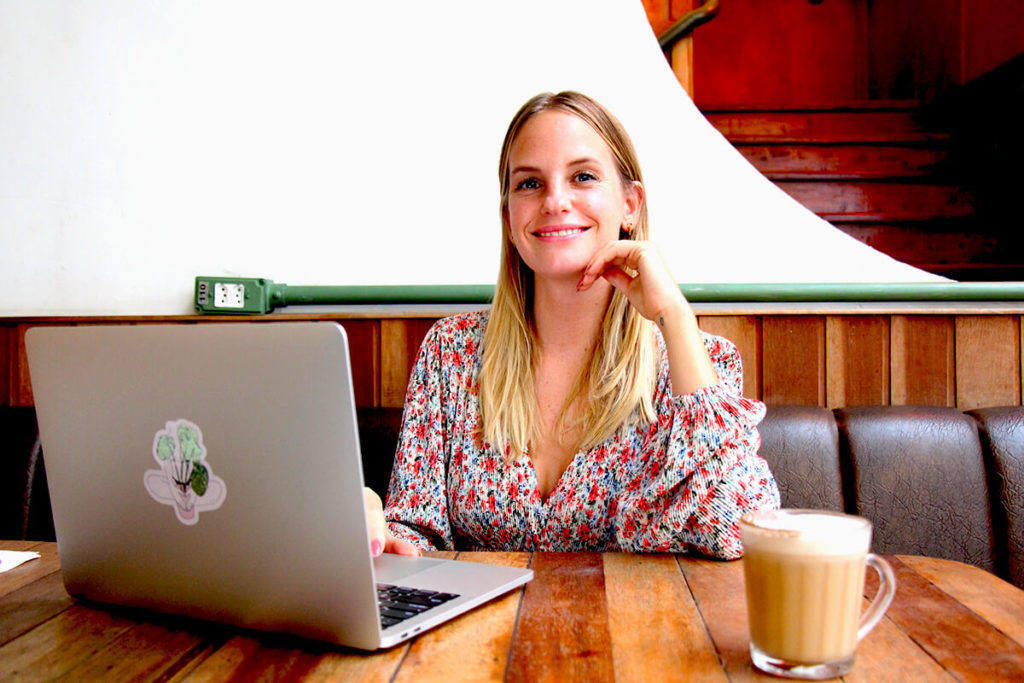 Working remotely from anywhere is a dream for many people. Besides thinking about your next adventure and finding a place to live, how you successfully conduct your work remotely will also need some attention. One of the questions we like to ask on The Digital Nomads Daily Podcast is what tools for digital nomads and entrepreneurs are best to get work done. In this article, we will show you the top tools we use at Digital Nomads Daily every day.
Each tool has its own genius and purpose of making work easier or more efficient. For online businesses, these tools are basically the virtual office where your team communicates, collaborates and completes the work. While many tools offer free plans, you'll have to accept some costs. The price of each tool varies but adding this all up, the expenses can become a burden, especially for small business owners, freelancers and starting entrepreneurs. This is something many digital nomads face and is why it's important to ensure you only get the tools you really need. See below the tools we use every day at Digital Nomads Daily to make our virtual office run smooth for the whole team.
Managing projects, tasks and collaborating in Asana
At Digital Nomads Daily, we like to keep things as organized as possible and we host all our projects, tasks and ideas in Asana. Asana is a work management tool that is great for solopreneurs and freelancers, small teams and large organizations. With so many moving parts from small marketing tasks to creating new products like our book Digital Nomads With Confidence or ongoing initiatives like The Digital Nomads Daily Podcast, staying on track can be overwhelming. We love the clean interface and it's one of the best tools for digital nomads.
Asana offers a free plan, making this the perfect tool for our small team.
Brainstorming new ideas with Miro – the best virtual whiteboard
Remote teams that would like to brainstorm new ideas with team members or map out workflows should definitely use Miro. It's a visual collaboration platform that basically looks like a virtual whiteboard and is ideal for teams to work together from anywhere. It's the most visual problem-solving tool for digital nomads and is used by marketing teams, sales teams, designers and even team leaders of larger organizations. Miro is your companion to problem-solve digitally.
Miro offers a free plan ideal for digital nomads and small teams.
Sending emails and building a list of subscribers with Mailterlite
Building an email list is important for every business but aside from that, we love sharing tips about the digital nomad lifestyle with our community. We use Mailerlite and this is an affordable email marketing software. It's very easy to use and we mainly use it to send out our weekly newsletter and updates about our upcoming events, like the launch of our book Digital Nomads With Confidence.
While Mailerlite offers a free plan, we use the paid plan. When you are just starting out the free plan is a good option, although if you want to send emails without the Mailerlite branding, you might want to consider upgrading to the paid plan.
Adding content to our website easily using WordPress and Divi Themes
Our website is built with WordPress and we use a front-end building called Divi Themes. Every week we add new articles about the digital nomad lifestyle and show notes from the newest Digital Nomads Daily Podcast episodes to our website. Divi Themes is very affordable and when it comes to websites a great tool for digital nomads with a tight budget. It's easy to use and everyone in our team can add new content to the website easily.
Publishing every week a new episode on the Digital Nomads Daily Podcast using Buzzsprout
If you haven't listened yet but are interested in the digital nomad lifestyle and learning how other digital nomads are successful, make sure to tune in on the Digital Nomads Daily Podcast! We host our podcast on Buzzsprout and using the paid plan as our podcast is a long-term initiative. The plans are very affordable and the tool is super easy to use. There are also a lot of explainer videos and supporting articles which are great when you're just starting out.
The first 90 days are free but make sure to upgrade because otherwise your episodes will be deleted.
Creating documents and assets stored inside the Google Workspace
At Digital Nomads Daily, we have a policy that all documents are created and stored in the cloud. This means that it should never live on someone's computer. The reason is pretty simple – derisking the company. Small disasters like coffee on your laptop or even worse, a stolen device can happen easily in the digital nomad lifestyle. So each team member always uses the tools in the Google Workspace so we all have access at any time from any device. Think about Docs, Spreadsheets, Drive, Email, Calendar, and more tools we use to create and collaborate.
This is a paid tool but very affordable and a must-have tool for digital nomads, freelancers, and business owners.
Providing clear instructions and building a library of ''how-to videos'' using Vimeo
We found that one of the best ways to explain how a task should be completed or show a process is using a screen recording. It saves a lot of time as you don't have to write a whole process and it's an easier way of learning because it's visual. Another benefit for us is that our team can complete the task without having to wait for instructions so everyone can keep their own work schedule. On top of that, we have now built a library of ''How to do XYZ'' videos and can easily onboard a new team member.
A popular tool is Loom and while we used Loom in the past, we recently switched to Vimeo. We already had a paid plan at Vimeo to house our videos and when they introduced the screen sharing feature, it didn't make sense to also pay for Loom. We leveraged a tool we were already using and it saved us around 120 USD a year.
The best tool for digital nomads to design creative work with Canva
The last tool we use on a daily basis is the #1 creative tool, Canva. Inside this tool, you can create all sorts of digital creative work from social media post templates, the podcast cover photo, and also short video formats like Instagram Reels.
Canva offers a free plan but at Digital Nomads Daily we use the paid plan as it gives more edit options. It's around 10USD a month per user and definitely worth it for our online business.
When you are starting an online business, even when you are a digital nomad freelancer, there are some tools you definitely want to use. These are just a couple of the top tools we use every single day and other tools we use are:
Calendly to easily schedule meetings without emailing back and forward finding the right time
Spotify to enjoy tunes and podcasts – make sure to check out The Digital Nomads Daily Podcast
Zoom and Skype for meetings and calls.
Notion to store non-collaborative information that's easily accessible for the team like our how-to video library
Adobe Creative Suit PremierePro, Photoshop, and Illustrator for advanced edits
The total cost of tools is around 100 USD a month and that's pretty low for a small business. Our advice is to research which tools can make your remote work life easier, more efficient, or reduce errors and risks. If the tool is saving you a decent amount of time, we definitely recommend getting the tool because you can use that time to make money or connect with new potential clients.