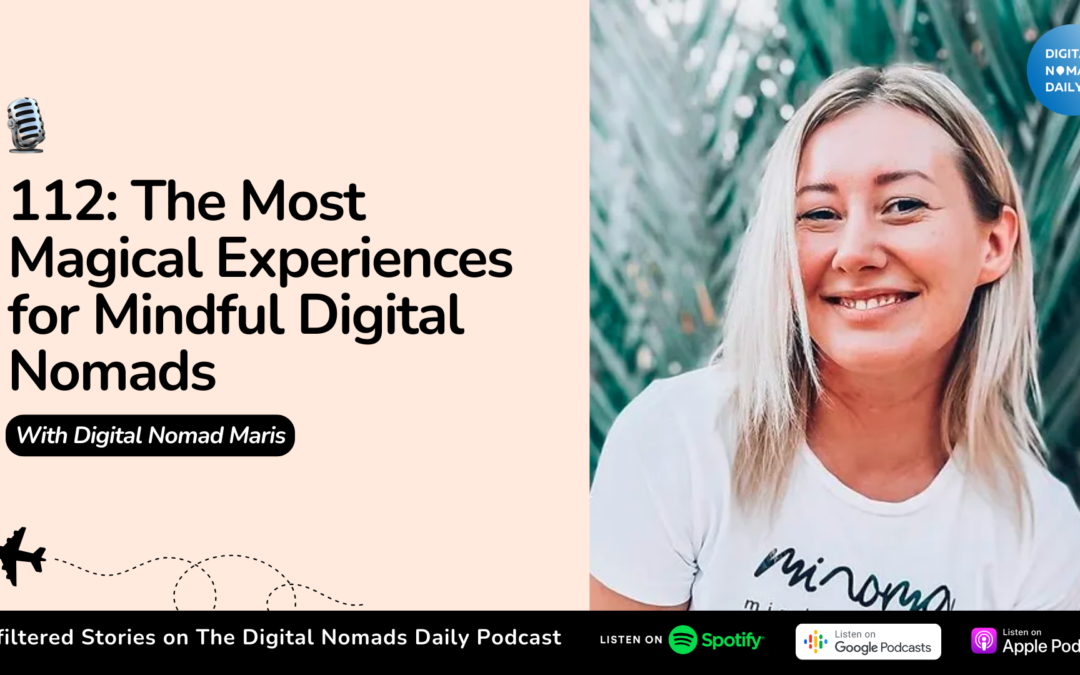 🎙 The Digital Nomads Daily Podcast 🎙 
112: The Most Magical Experiences for Mindful Digital Nomads with Maris
👇 Or listen in your fav podcast apps👇
Listen to our interview with digital nomad Maris:
🔥How to build your community with like-minded people
🔥Tips to recognizing your intuition and calling
🔥How to find your why and act on it
🔥Tips for empowerment through vulnerability
🔥🔥🔥 And so much more must-know digital nomad lifestyle tips for (aspiring) digital nomads!

"It's so important to actually connect with people who have done it, to have a reference point that is possible. It's incredibly empowering."
Meet digital nomad Maris, founder of Minoma
This week we interviewed inpspiring nomad Maris who the founder of Minoma – Mindful Nomads. She curatates retreats for freedom seekers  focused on mindfulness, community building and living life on your own terms. In this episode we talk share insights on recognizing intuition and the importance of community in entrepreneurship in the digital nomad lifestyle. We also touch on the role of human design in self-discovery and Maris shares tips on how to approach this.
Both Nienke Nina and Maris have experience in turning a passion into a business and they share behind-the-scenes stories of typical challenges and how to overcome them. In this episode you will learn why doing what you do and the benefits of intentional communities and events are key elements for digital nomad entrepreneurs.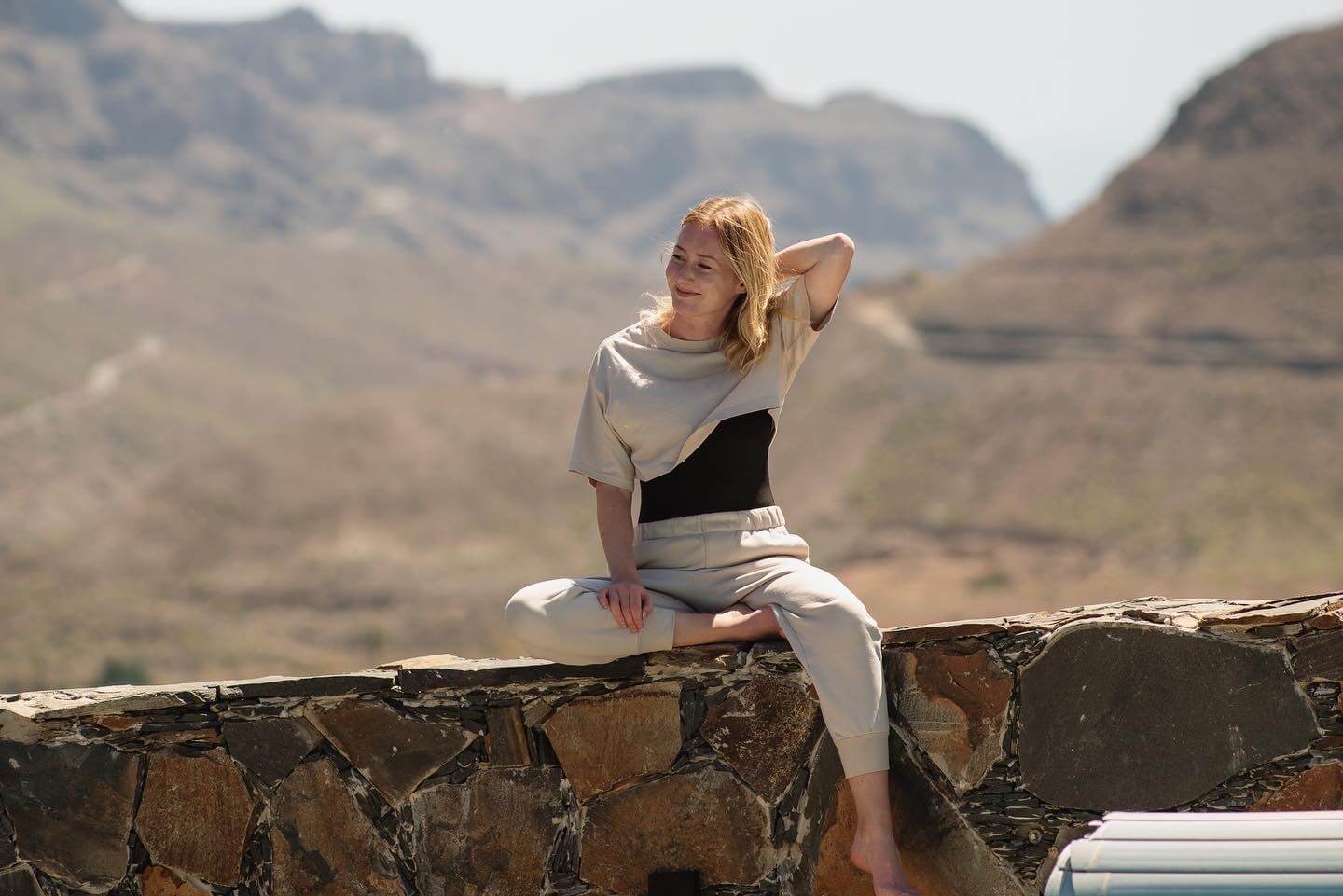 Key Takeaways from Nienke Nina's Interview with Mindful Nomad Maris
⭐ Recognizing your inner calling
Maris shares her experiences with recognizing your calling is only part of the equation. The other part is to question societal norms and structures. Questioning the path that you choose is aligned and making major shifts in your life can be a difficult process. But recognizing your calling is a baseline for every entrepreneur.
⭐ The power of your unique intuition

Maris highlights the importance of intuition and how it helped her to recognize her calling. She believes that intuition is a quality within all of us and that it's incredibly easy to overcome any blockages or challenges if the why is very clear and strong.
⭐ Focus on energy management

Energy management is also important for entrepreneurs. Maris mentions that everyone is wired differently and human design can be a major stepping stone in your self-discovery journey. It's important to find out what works for you and to find your own flow.
⭐ Mindfulness and Community Building
Maris's business, Minoma, offers mindful retreats that focus on community building. She believes that it's important to connect with people who have done it and to have a reference point that is possible. The retreats are a mix of self-discovery, authenticity, and entrepreneurship.
⭐ How to find your why
Nienke Nina and Maris emphasize the importance of finding your why and Maris strongly believes that the core of entrepreneurship is why you do things. The why has to be strong and it's important to stay true to your values.
⭐ Entrepreneurship is a journey, not a goal
Maris believes that entrepreneurship is a journey and that it's incredibly easy to overcome any blockages or challenges if the why is very clear and strong. It's important to have a supportive team or community and to stay true to your values.
⭐ Empowerment through vulnerability
She explains that vulnerability is important for empowerment and by setting a tone of vulnerability, it creates trust and ease in the space. Sharing your vulnerabilities with others can create a sense of authenticity and connection.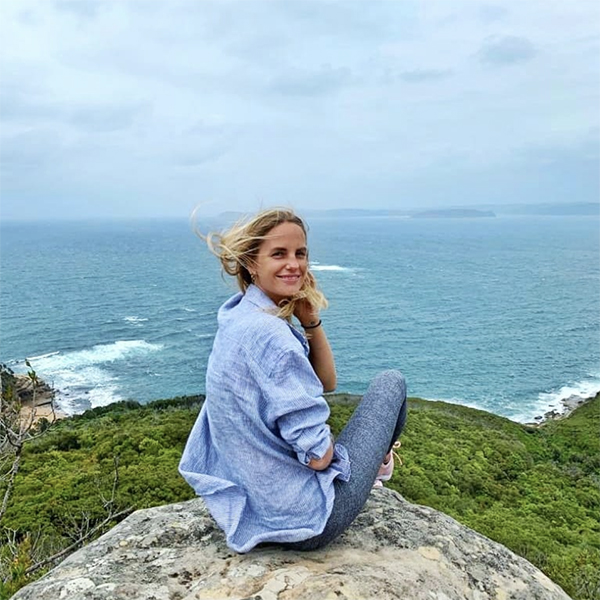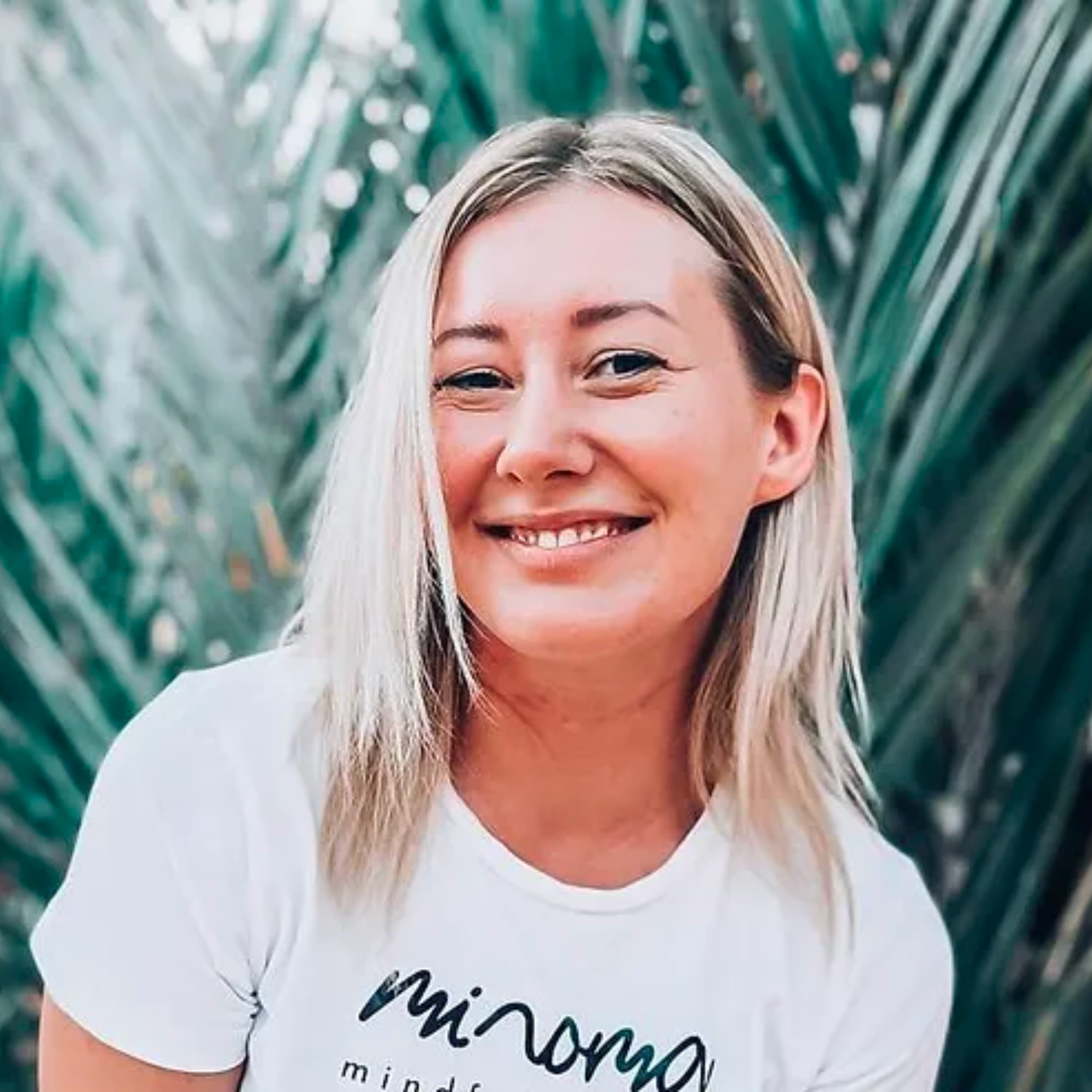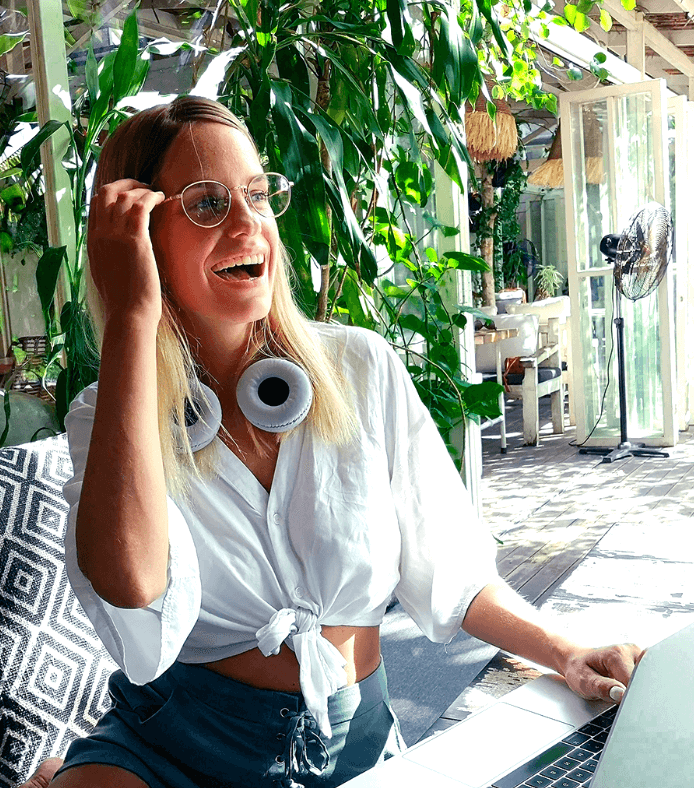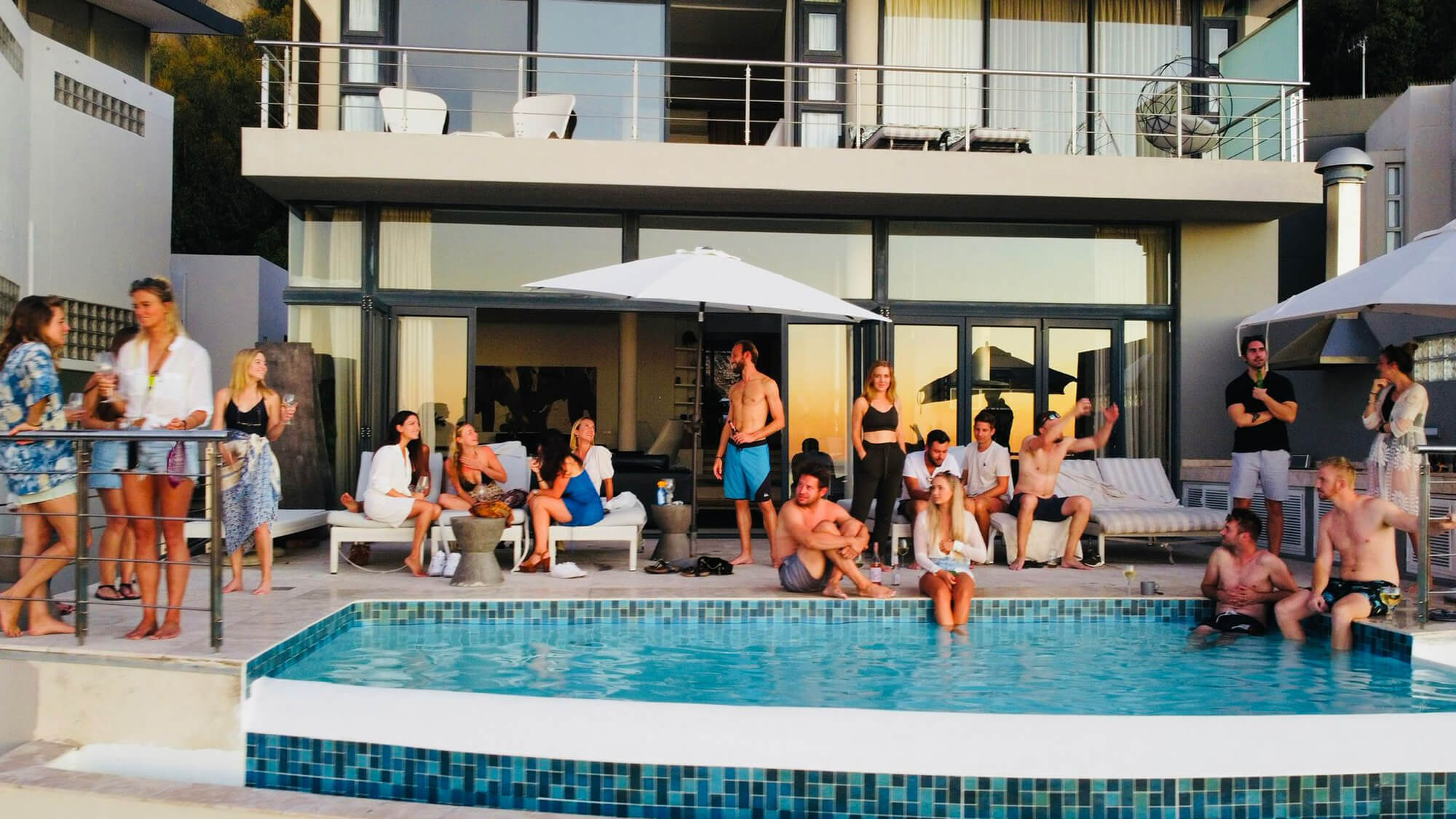 Do you want to reach a digital nomad audience?
Reach a high quality global audience of digital nomads, remote workers and travelers. 
Copyright © 2023 Digital Nomads Daily. All Rights Reserved | Privacy. We are a community platform and use affiliates and work with digital nomad-friendly companies.
This website is built with love by Startdigital.io.