Digital Nomad Visa Antigua & Barbuda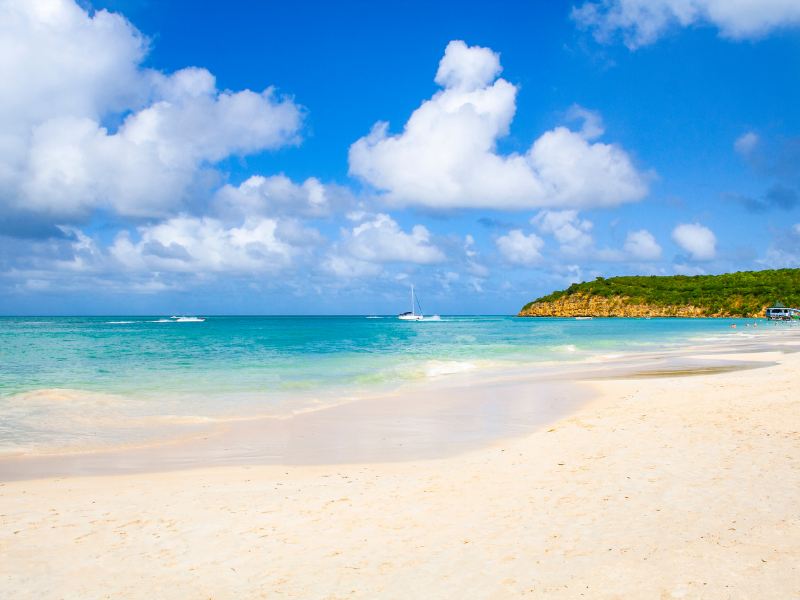 Why is Antigua & Barbuda a great country for digital nomads?
When the Antigua Nomad Digital Residence Visa was created, also known as the NDR visa, it was quickly directed to attract remote workers worldwide. This country is highly dependent on tourism, and after Covid, they had to find a way to attract a different type of tourism. That is why they launched this visa. This country is host to the most famous carnival in the Caribbean. Full of life and great weather all year round, you can enjoy their beautiful beaches and mountains with any outdoor activity. If you are an adventurous digital nomad, this is definitely your island. The Islands are incredible if you are into activities. You can explore the jungle, swim with wild animals, bike everywhere, and water programs like kayaking, snorkeling, diving, sailing, and fishing. In Antigua, there are 365 beautiful beaches to explore. On land, you can hike, horseback ride, bird watch, and do island safaris. Visitors to Antigua and Barbuda will need to be fully vaccinated against Covid-19.
What are the visa requirements?
✅ Visa length: valid for 2 years
✅ Signature of a declaration stating you make a minimum annual income of 50,000 (USD)
✅ Proof of health insurance with coverage in the country
✅ Proof of employment or self-employment
🔗 Link to the official government site
Keep in mind that digital nomad visas are constantly changing and being updated by each country's government. Always check the official website for new requirements and information. Follow us on Instagram @digitalnomadsdaily and tune in every Wednesday for a new episode on Spotify on The Digital Nomads Daily Podcast