Digital Nomad Visa Dominica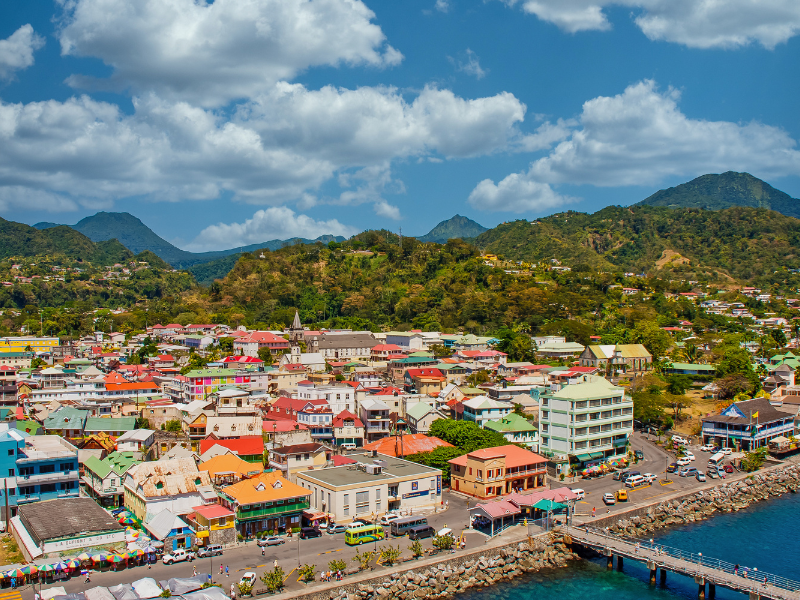 Why is Dominica a great country for digital nomads?
Dominica, often confused with the Dominican Republic, is a tropical island with many rainforests. Dominica's population of over 70,000 was one of the last Caribbean countries to offer the Digital Nomad Visa. This new visa called the Work In Nature, but most people know it as Digital Nomad Visa Dominica was created to increase the income source of tourism with different types of travelers. Dominica, aka "Nature Island" because of its incredibly raw beauty, has an excellent digital nomad visa. It allows remote workers to stay up to 18 months and bring their families.  Domenica is the ideal place for adventurous digital nomads who love outdoor activities. Full of mountains, rivers, waterfalls, lakes, and beautiful beaches. This island is also known to be the cheapest Caribbean destination.
What are the visa requirements?
✅ Visa length: valid for 1,5 years
✅ Clean criminal record
✅ Income of 50,000 USD a year
✅ Valid passport
✅ Bank reference letter
✅ Health insurance that has coverage in Dominica
🔗 Link to the official government site
Keep in mind that digital nomad visas are constantly changing and being updated by each country's government. Always check the official website for new requirements and information. Follow us on Instagram @digitalnomadsdaily and tune in every Wednesday for a new episode on Spotify on The Digital Nomads Daily Podcast