Digital Nomad Visa Dubai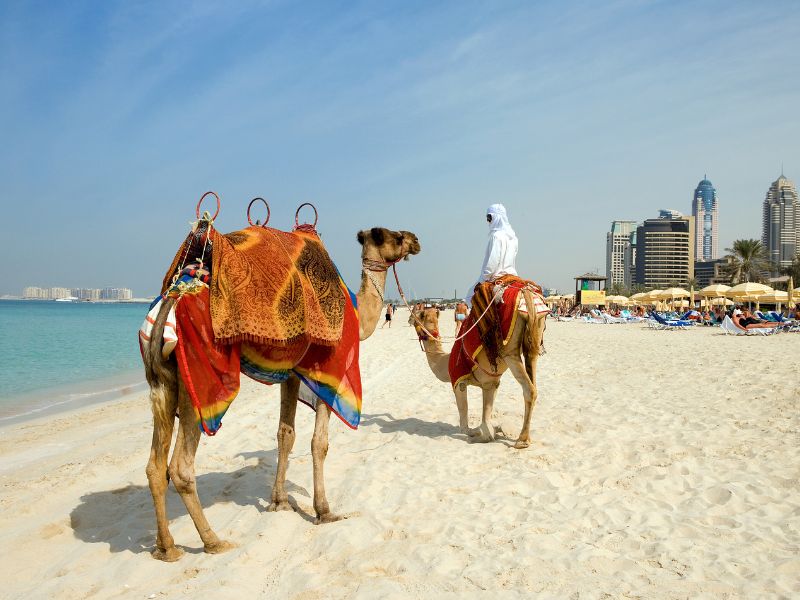 Why is Dubai a great country for digital nomads?
Dubai offers the Virtual working programme, the Digital Nomad Visa Dubai. With this program, you can move to the UAE and work as a freelancer with an external company or start-up.

According to the 2022 Savills Executive Nomad Index, Dubai is in third position as the best digital nomad destination in the world. It has all the criteria that they take into consideration for being an ideal place for remote workers. The criteria include internet speed, weather, easy air connection to other countries, quality of life, and prime rents.

With many ex-pats, finding a community is one of the easiest things to do. The country is prepared to meet every need you might have. What are you waiting for?
What are the visa requirements?
✅ Visa length: valid for 1 year, renewable for 1 more year
✅ A minimum monthly income of 5000 (USD)
✅ You need a passport with a validity of minimum 6 months
✅ Valid health insurance covering your residency in the UAE
✅ If you are an employee, you need to: provide proof of employment with a contract valid for one year from your current employer
✅ If you are a company owner, you need to: provide proof of ownership of the company for one year or more
Keep in mind that digital nomad visas are constantly changing and being updated by each country's government. Always check the official website for new requirements and information. Follow us on Instagram @digitalnomadsdaily and tune in every Wednesday for a new episode on Spotify on The Digital Nomads Daily Podcast