Digital Nomad Visa Georgia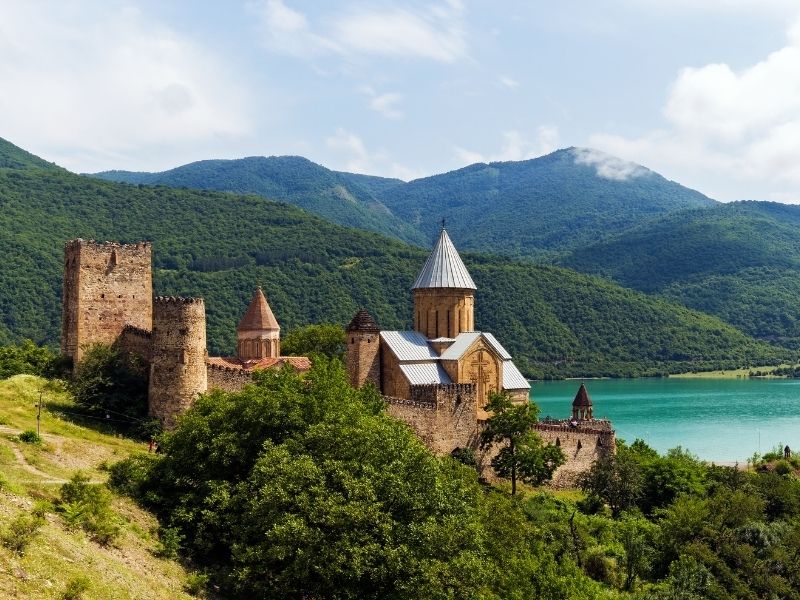 Why is Georgia a great country for digital nomads?
Georgia is a destination that has increased its popularity over the last few years, especially for remote workers. Its capital, Tbilisi, is a perfect place for people looking to live in a European style while spending as if they were on a Southeast Asia budget. It's one of the most affordable and safest destinations for digital nomads. Georgia ranked high on the list as a safe country.
One fantastic initiative the Georgian government has done is a "Work from Georgia" program. You can sign up as a digital nomad, and it pairs you with national businesses that count with extra space in their offices, so you have a working space.
What are the visa requirements?
✅ Visa length: for up to 1 year
✅ Copy of Passport
✅ Original Certificate of criminal record from your country of origin
✅ Health insurance coverage for at least 6 months
✅ Depending on if you are a freelancer, full-time employee, or entrepreneur- You will be required to show varying documentation.
✅ Only individuals from certain countries are eligible to apply
✅ A minimum monthly income of 2000 (Euros)/ 2090 (USD)
🔗 Link to the official government site
Keep in mind that digital nomad visas are constantly changing and being updated by each country's government. Always check the official website for new requirements and information. Follow us on Instagram @digitalnomadsdaily and tune in every Wednesday for a new episode on Spotify on The Digital Nomads Daily Podcast