Digital Nomad Visa Greece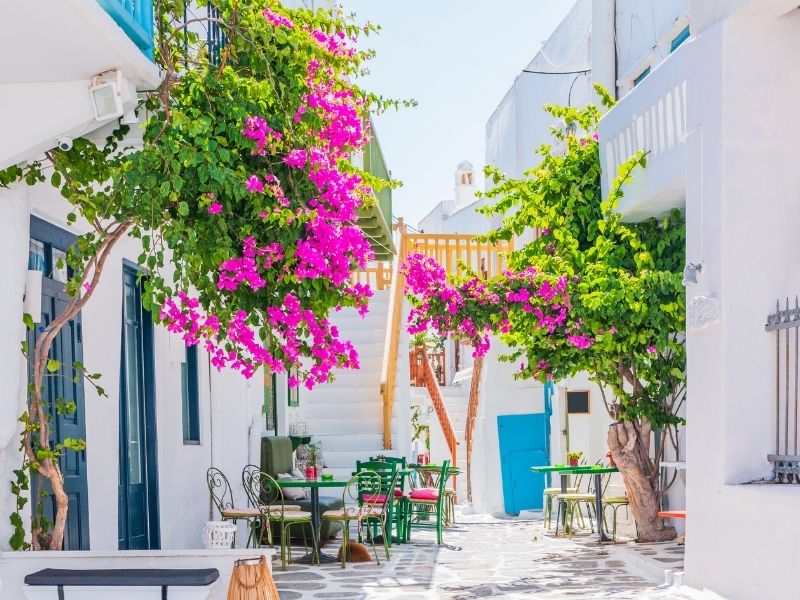 Why is Greece a great country for digital nomads?
We know that Greece doesn't really need an introduction, given that it is one of the most popular touristic destinations in Europe. Known for its stunning landscapes, beaches, low cost of living, and delicious food. 
Mykonos is one of the most known of the hundreds of Greek islands and probably not one where you'd want to spend time during high season. Other islands are as wonderful and probably more suitable for remote workers, not so focused on the party side. According to Nomad List, Rethymno is on top of the list as one of the favorite cities for digital nomads in Greece.
Remote workers, thanks to the digital nomad visa, can now enjoy an affordable country to live in, multiple co-working spaces, a good internet connection, and a safe place to go to, including for female solo travelers.
What are the visa requirements?
✅ Visa length: 1 year. It can be renewable for two more years
✅ Copy of your valid passport
✅ A clean criminal record
✅ Health insurance
✅ Address of accommodation in Greece
✅ Proof of remote work or proof of employment
✅ Proof of a minimum monthly income of 3500 (Euro) / 3652 (USD)
Keep in mind that digital nomad visas are constantly changing and being updated by each country's government. Always check the official website for new requirements and information. Follow us on Instagram @digitalnomadsdaily and tune in every Wednesday for a new episode on Spotify on The Digital Nomads Daily Podcast