Digital Nomad Visa The Bahamas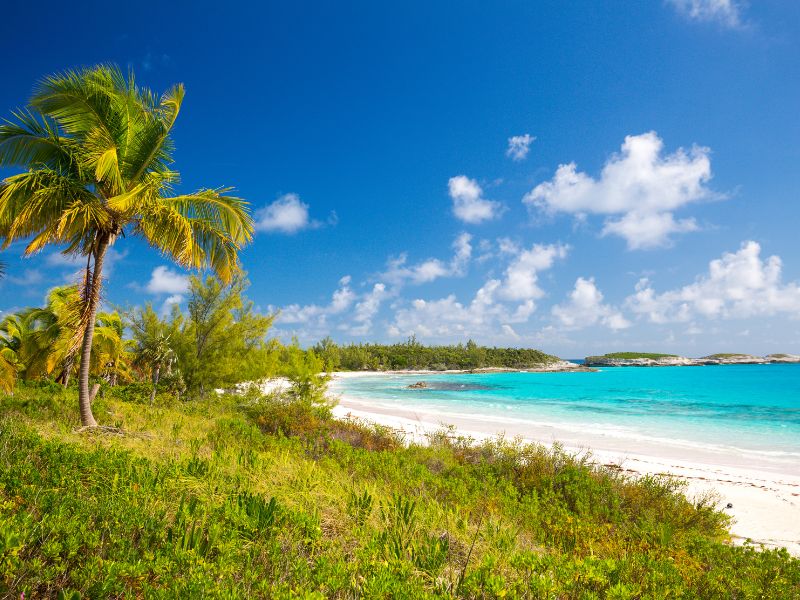 The Bahamas, like almost all of the other Caribbean islands, was quick to create its own Digital Nomad Visa in 2020, which is called Bahamas Extended Access Travel Stay (BEATS) or what people usually call the Digital Nomad Visa The Bahamas. It is super easy to apply for; everything can be done online. The visa is not exclusive to remote workers; students can also apply to study at the University of The Bahamas.
One of the many perks of working in the Bahamas is that it is close to Miami. You count on easy access to the USA and the rest of the world. Also, regarding the timezones, it makes it easy for anyone that has clients and working schedules around North and South America.
The Bahamas is mainly known for its crystal clear water and sandy beaches filled with lovely pigs. Many remote workers have decided to call it home for many reasons. It doesn't require you to pay income taxes or capital gain taxes; during the off-season, the cost of living is very affordable, and the sun shines the whole year. Do you love the outdoors? There is no better place than The Bahamas.
What are the visa requirements?
✅ Visa length: valid for 1 year
✅ Valid passport
✅ Health insurance coverage that includes The Bahamas
✅ Proof of employment for remote workers. This can be proof of self-employment or an employment contract
🔗 Link to the official government site
Keep in mind that digital nomad visas are constantly changing and being updated by each country's government. Always check the official website for new requirements and information. Follow us on Instagram @digitalnomadsdaily and tune in every Wednesday for a new episode on Spotify on The Digital Nomads Daily Podcast