Finding the right home for digital nomad couples
Digital nomads are no strangers to the neverending search for a perfect temporary home. For the mid-tempo nomads, we pack ourselves up every month or three, change location, and search for a new accommodation we can call home begins. But finding a suitable space for you can be a daunting task as it's time-consuming, stressful, and could have a huge impact on the quality of your stay. It becomes more challenging when looking for a place for two people, each with its own list of conditions and different priorities.
Using all of our experience (and mistakes) traveling around the globe, we created a guide to finding the right home for you and your partner. We hope that this guide makes your next transition as easy and as smooth as possible. So let's get started!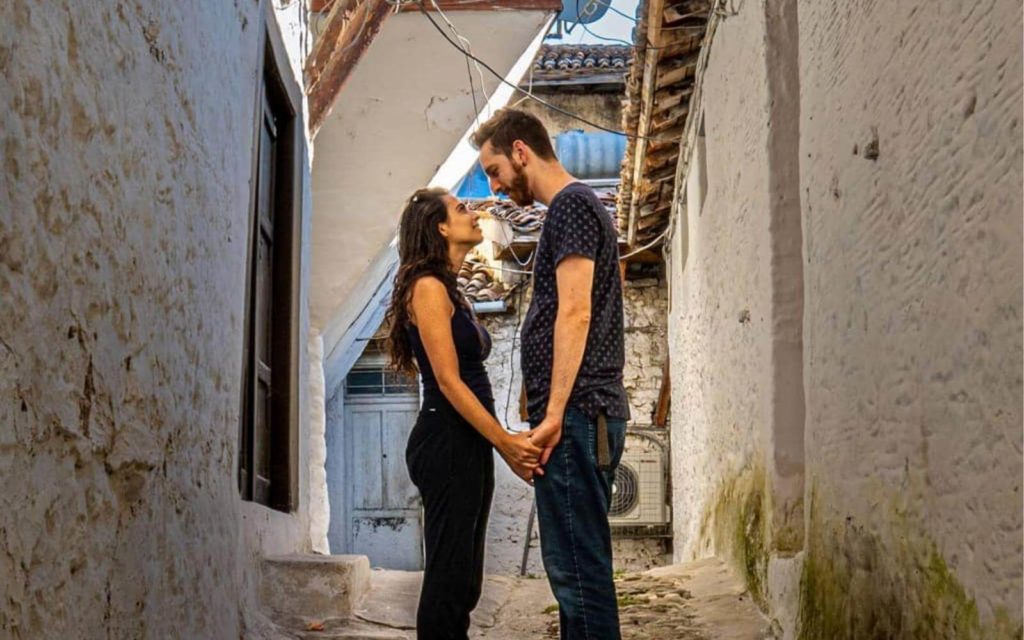 Research before arriving (you will learn a lot from it)
Whenever you're thinking of moving to a new destination, doing the research before your arrival can go a long way. First, by making sure that the destination works for you, and secondly, by helping you find your new accommodation quickly.
For example, my partner and I are thinking of spending the summer in Europe and debating where our base should be. We made a list of cities we would like to visit and then researched them answering questions like:
How expensive is a month of living over there?
How fast is the wi-fi?
What is the weather during summer, and do they have options for vegans?
This research helped us narrow our list from 10 optional destinations to 3. You can also check this article for more things to consider when choosing a destination.
But the insider information we find comes from locals, expats, and other digital nomads that live in that destination. We asked via social media what areas are the best to stay in, how we can find a good apartment, and what we should know before getting a place. Using expats and digital nomad groups on Facebook, we found out that in Sarande, you find good apartments by using an agent. In Thailand, you need to look for places with a bike, and in Sri Lanka, you must make sure the place has a fiber connection and a backup generator.
You can also find other options for accommodation on social media that might be cheaper than third-party websites. We found a few apartments using Facebook groups. Other traveling couples use Reddit and Instagram as well. Take advantage of the social media you already use to find the information you need.
Create a base to continue researching your home
You researched and found a few options for places you think can be your new temporary home. Should you book one of them for your stay? Well, yes and no.
Even if you found a place you love online, the things you see on the internet might not be the same in reality. Things like water pressure or the comfort of the bed cannot be assured with just online research. So if you're planning on staying in a place for more than two weeks, you should see the place you're considering with your own eyes before committing.
We usually like to book a place as a base to go apartment hunting for four to seven days. This gives us enough time to check all the options for a new temporary home while also not worrying about where we will stay the next day. It also helped us avoid a house with a major leaking problem, an apartment too small, and rent a space off-platform for a much lower price.
Know what you need and understand each other's priorities
The most effective way to make your search for an apartment effective is to know what you need from your accommodation.
When we started looking for houses in Thailand, we weren't sure if we would even need a kitchen because food is so cheap. But I learned from living in a space with no kitchen for a week that I lose a big part of my autonomy by not being able to do things at my own pace in the morning. We also found out that we need a place that feels like a home with a living area separated from the bed and comfortable working areas for the both of us.
If you are a new nomad couple and struggle with finding accommodations quickly and aren't sure what you are looking for, make a list! This is something that helped us when we just started. We created a list of the things that are a "must-have" for you, a "makes me feel good" list and a "would be nice" list. Share what you wrote with each other to understand what you're looking for as a couple.
The must-have items from both lists will be your priority while searching for a place. For example, the first question we ask an optional accommodation is if they have rooms with a kitchen. If they don't, we don't even look at the rooms, even if the place is beautiful and within our price range.
Now the "makes you feel happy" list and "would be nice" list are the ones that help you decide on a place between a few good options. For instance, Orr, my partner, loves to live in a space with a beautiful view. It is not a "must-have" for him, but it does make him feel really good when it happens. In Thailand, we were looking for places near the ocean, but those apartments tended to be more expensive. We started looking in different areas, but not having a view bumped Orr. So even though it wasn't a "must-have" item, we put more effort into finding other options that met all of our requirements next to the ocean because it made Orr happy.
Of course, the items you have can move from one list to another, new items could be added or could be subtracted entirely. The important thing is for you to communicate with your partner when changes like this happen so the hunt for your next home will be as productive as possible.
Tips and tricks for digital nomad couples
Every digital nomad have a way they like to do things. This is our shorthand on how to find a midterm accommodation for a couple:
Research before arriving at the location you would like to stay at to ensure it fits your needs.
Figure out from locals, expats, and other digital nomads on social media how to find a good place and where it should be.
Book a place for 4-7 days to be used as a base to see apartments with your own eyes.
Like a couple, know what you are looking for: make a list of the must-have things to quickly know if an apartment fits your needs. Use the things that make you feel good and are nice to have as a way to decide between good options.
Also good to know:
You can book a place you are interested in from a website for a few days and then negotiate a price for a month directly with the owner and usually get a better deal.
Checking a space's utilities before commenting can save you a lot of trouble: What is the wi-fi speed? Is the bed comfy? What is the water pressure? Is there an a.c/heating? Is there a washing machine\lunderry service? Is the apartment well equipped (bed sheets, towels, kitchen equipment, cleaning tools…), etc.
It is always an option to extend a stay at your temporary base to find a space you love. Staying at a place you don't like for a month only because you felt pressured for time just sucks.
Do you have tips and tricks of your own to find a temporary home? Any best practices that we missed? Let us hear about it in the comments!