Alone together | How to combat loneliness as a digital nomad couple
How wonderful it is to travel with your partner! Never being alone and always having someone to talk to whenever you feel lonely. Well, not exactly. Many couples discover that being together 24/7 doesn't fill their need for human interaction and it can even be unhealthy for their relationship. As a result, they might want to interact with other people, but their go-to ways of socializing with friends from back home and family members are not accessible to them as digital nomads. When they try to meet new people locally, they discover that organically mingling with others is harder to do as a couple than for solo travelers.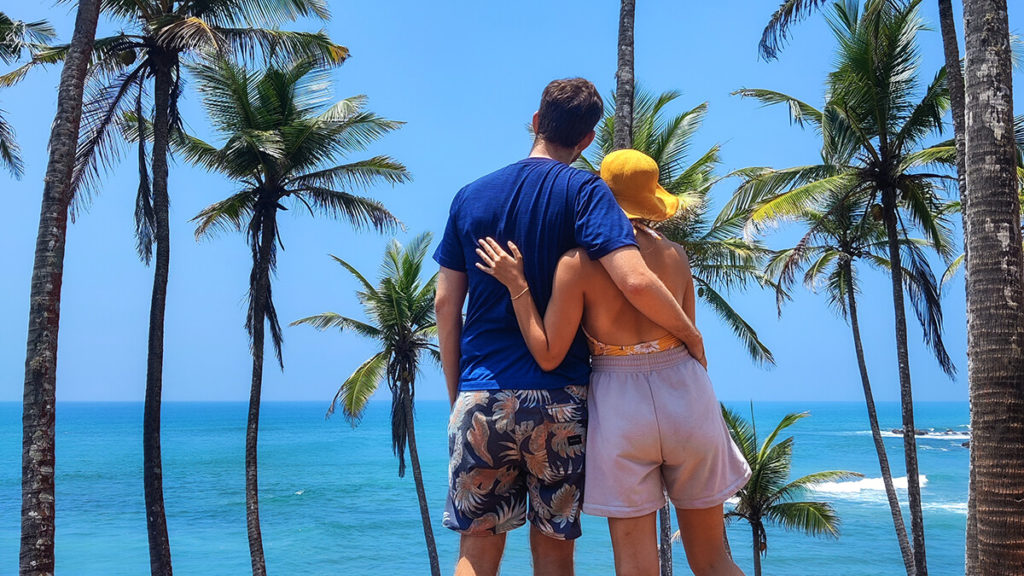 Despite all these challenges, socializing with others is still a basic human need. So it's important to know how to combat loneliness as a digital nomad couple. And with all the love and respect for our partners, they are not enough for human interaction. So here are a few tips on how to socialize with others as a digital nomad couple:
Get yourself out there
The first way to combat loneliness as a digital nomad couple is by putting yourself out there. This is the most important thing to keep in mind when it comes to socializing. You need to put yourself out there and do the horribly awkward thing of reaching out. Usually, in life, we have structures that help us socialize with others and potentially make friends: Our studies, our job, our hobbies and so on. When you become a digital nomad many of these structures are gone or do not work in the same way. You want to replace those structures with ones you build yourself. No matter what kind of structures you want to build, remember the most important part is taking the action that will allow you to socialize. If you are not sure what that action can look like, here are a few of the things that work for us while we travel.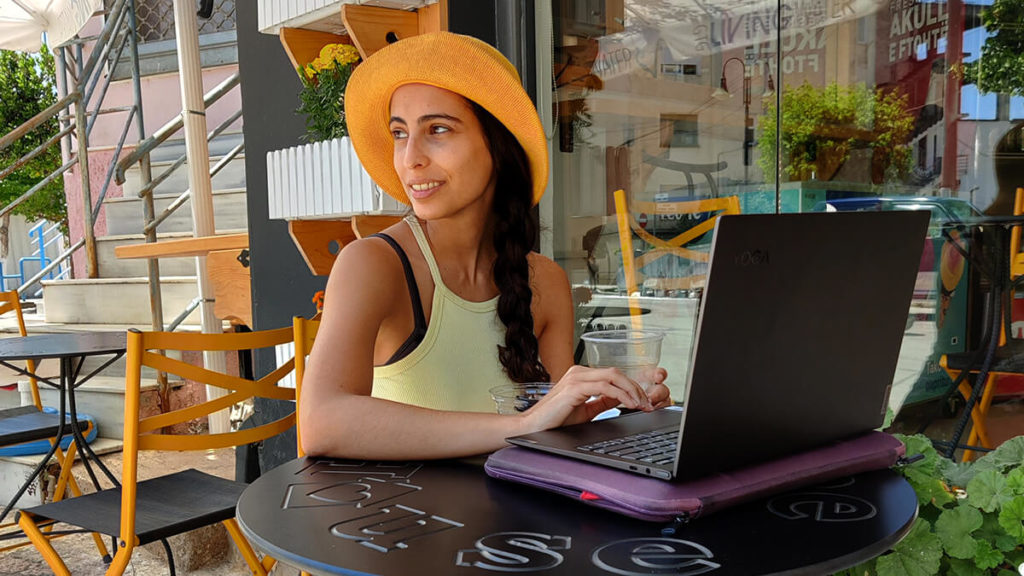 Social media is your friend to combat the loneliness as a digital nomad couple
The least awkward action you can take is posting to social media. We met digital nomads that met new people through tinder, Instagram, Reddit, and Twitter. As a couple, the platform we usually use is facebook's groups\communities. Find local groups of digital nomads or expats in your area and write a general post that you would like to meet people. Usually, people will respond. Sometimes those connections happened even when we were asking general questions in those groups, like asking about good places to find accommodation or fun activities to do on the weekend. The downside to this method is that it is essentially like a blind date with a stranger. If the thought of meeting someone you don't know at all is uncomfortable for you, you might want to try the following actions:
Weekend adventures and joined activities
Do something fun over the weekend that will make socializing easy. As digital nomads, we usually use the weekends to enjoy the place we are staying at. A fantastic way to answer your socializing needs is using that time segment to choose activities or places that will help you socialize with new people. Here are two examples:
When we stayed in Albania, we used the weekends to explore places around the country. When we went on our weekend adventures, we would try to book a hostel instead of a hotel. Hostels are places where people naturally speak to each other and hang out, and it is so much easier to find new friends when the atmosphere encourages it. When we stayed at a hostel in Berat, we met new people and decided to grab lunch together during check-in! We later spent the whole day with them when we went on a canyon trip that the hostel offered and we became really good friends. We even met them again in Tirana before they flew to their next destination.
When we stayed in Koh Phangan, we dedicated one of our weekends to a well-being retreat. During that time, we were in classes and workshops that introduced us to new people each time, as well as during our free time hanging out in the pool or eating in the dining hall with other people. We met a couple of friends we stayed in contact with until today while eating one of our meals in the dining hall. See, it's easy to combat the loneliness as a digital nomad couple when you know how.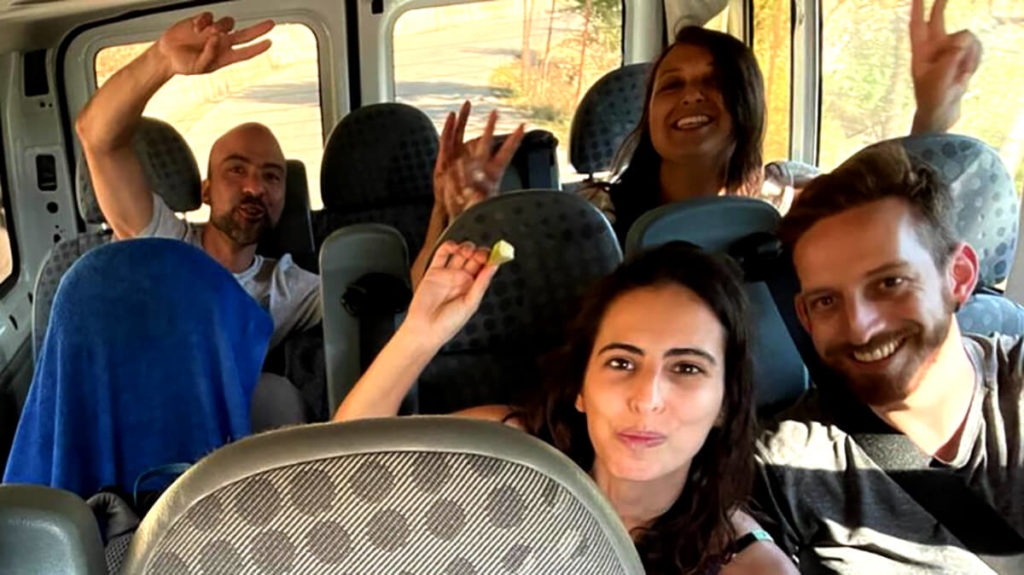 Go to where the people are
Weekend adventures are lovely, but you don't have to limit yourself to meeting new people just over the weekend. Assuming you don't speak the native language, another method you can try is finding where many digital nomads, expats, or even tourists hang out and come visit. You can go there for something you already supposed to do, like work or eat, and get to know people along the way.
Co-working and co-living spaces are obvious examples to combat loneliness as a digital nomad couple. We had one of our best social periods when living in a co-living space with other digital nomads in Sri Lanka. But co-working\living places are not your only option. Many times, there are specific bars, cafes, or restaurants favored by the people you want to meet. In Krabi, for example, there was a family garden where many locals and expats would go to and it was a wonderful place to meet people. Sometimes there is even a hanging spot of digital nomads from your home country, which makes making friends much easier. We went to a Shabat's dinner in such a place when we stayed in Koh Phangan, and we made some great connections there.
Follow your interests
Another excellent option is using your passions and hobbies as a way to meet people and deliberately channel them for that goal. For example, I practice yoga independently, but when we settle for a few months, I like to find a studio where I can practice with others. By deliberately doing my yoga practice in an environment where I can have a community, I extend my social circle and the possibilities of meeting people and making new friends. This is how I met friends both in Krabi and Bangkok, and we know of other digital nomads that used hobbies like water polo, Muay Thai, singing, and surfing with similar results.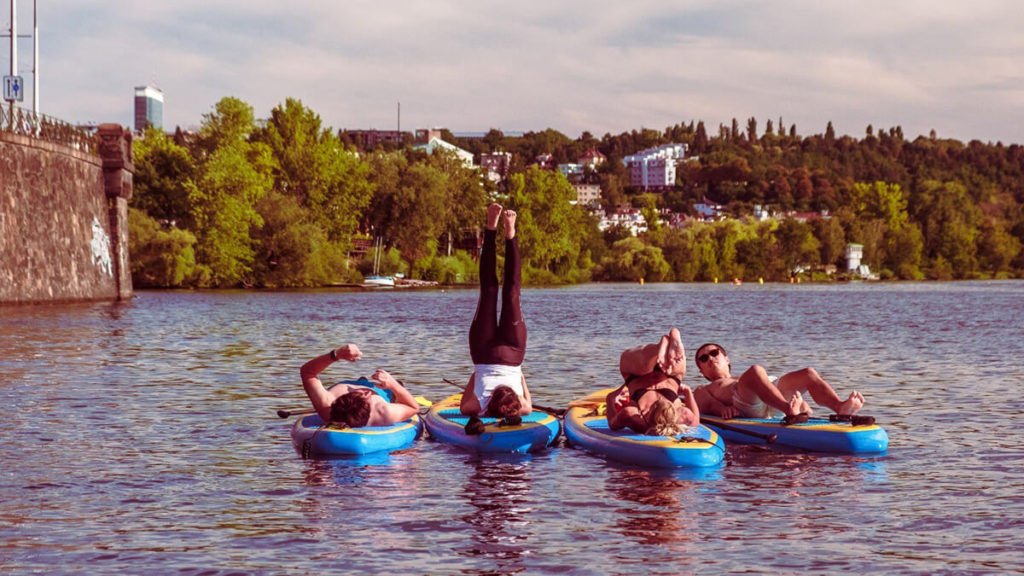 Friendship is a never-ending quest for the digital nomad
Unfortunately, making friends as a digital nomad is a never-ending quest; whenever we come to a new place, the quest for friends begins anew. You will make amazing friends along the way, but at some point, your paths will probably separate, and you won't be able to stay together all the time. But don't discourage! Keep on putting yourself out there with confidence, and you will make more friends with whom you truly connect. As time goes on, you will have amazing friends scattered all over the globe, and the quest for meaningful social connections will become easier.
Do you want to learn more about the digital nomad lifestyle? Tune in on The Digital Nomads Daily Podcast to discover more tips about how to combat loneliness as a digital nomad couple and a solo traveler. The episode with digital nomad Marcel is a great way to start as he shares how he makes friends around the world as an introvert.