5 reasons why digital nomads love Cape Town
Every country offers a range of unique experiences that attract travelers and digital nomads. Cape Town, the capital of South Africa, is known for its diversity and stunning scenery and it's on the bucket list of many digital nomads and remote workers. But what makes this city so attractive for digital nomads? In this article, we will share 5 reasons why digital nomads and remote workers LOVE staying in cape town. If you are interested in visiting this vibrant city, make sure to stick around because we have a special gift for you!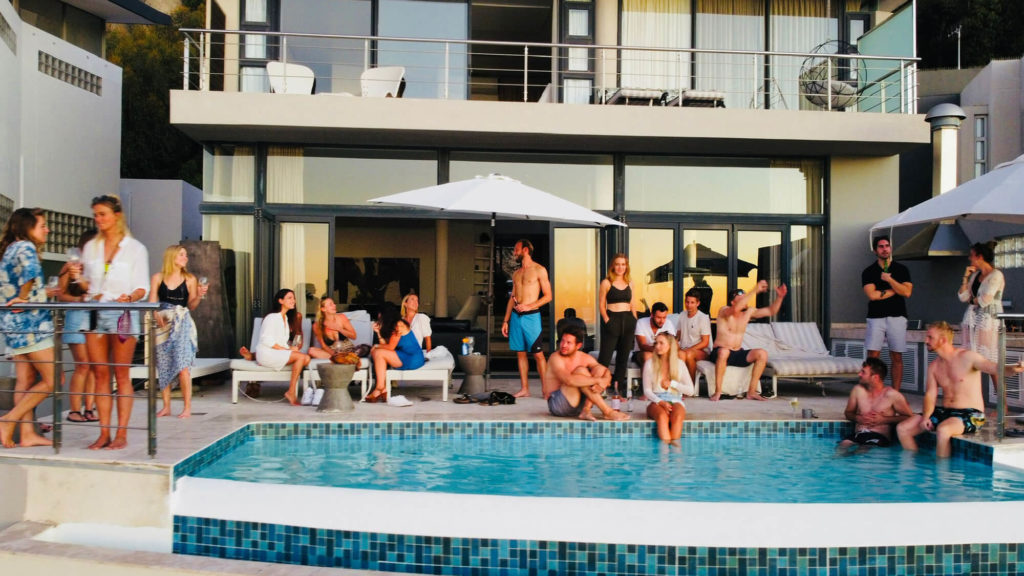 Remote workers and digital nomads love Cape Town for a reason
Can you imagine nomadding from a destination that has it all? Looking at what most digital nomads look like in a place, Cape Town is becoming more popular as it ticks many digital nomad perks. We listed down 5 of the top benefits of working remotely from Cape Town and enjoying the digital nomad lifestyle.
Affordable cost of living for digital nomads
One of the biggest motivators for digital nomads and remote workers is the value for money. Often this entails experiencing a better quality of life than offered in the home country and the cost of living plays a huge role in that. Nomadlist estimates the cost of living as around $1700 a month. This is pretty decent for traveling remote workers with a full-time salary for Americans and Europeans.
Fast landscape
What makes Cape Town unique from other digital nomad hubs is the variety of landscapes. Imagine desserts, forests, mountains, vineyards, sand dunes and stunning beach resorts all easily accessible. This is why many digital nomads prefer to stay in Cape Town for at least a month to live the digital nomad lifestyle to the fullest. South Africa is also known for its safe road trips and is highly recommended and of course, you cannot miss out on the incredible safaris.
Unique outdoor activities
The beautiful landscapes come with amazing outdoor activities with are fun to experience in groups or with your digital nomad spouse. If you are an ocean lover, get ready for surfing, diving, kite surfing and even whale watching. Beach volleyball is popular among the locals and other activities such as hiking and bouldering and climbing in the Cedarberg Rocklands are waiting for you.
Digital nomad foodies will have a blast
If you are a wine lover or want to learn more about wines South Africa should be on your list. This also goes for the digital nomads who love a delicious cup of coffee and great food. The local wine routines in The Western Cape are highly recommendable as it has some of the best wines in the world. These are great weekend getaways to unwind and fully recharge.
Wi-Fi in the city and places to work from
Without Wi-Fi, keeping up with work and the digital nomad lifestyle is going to be tough but that is not an issue in Cape Town. The city offers plenty of Wi-Fi cafes and co-working spaces where you can get work done and meet like-minded people.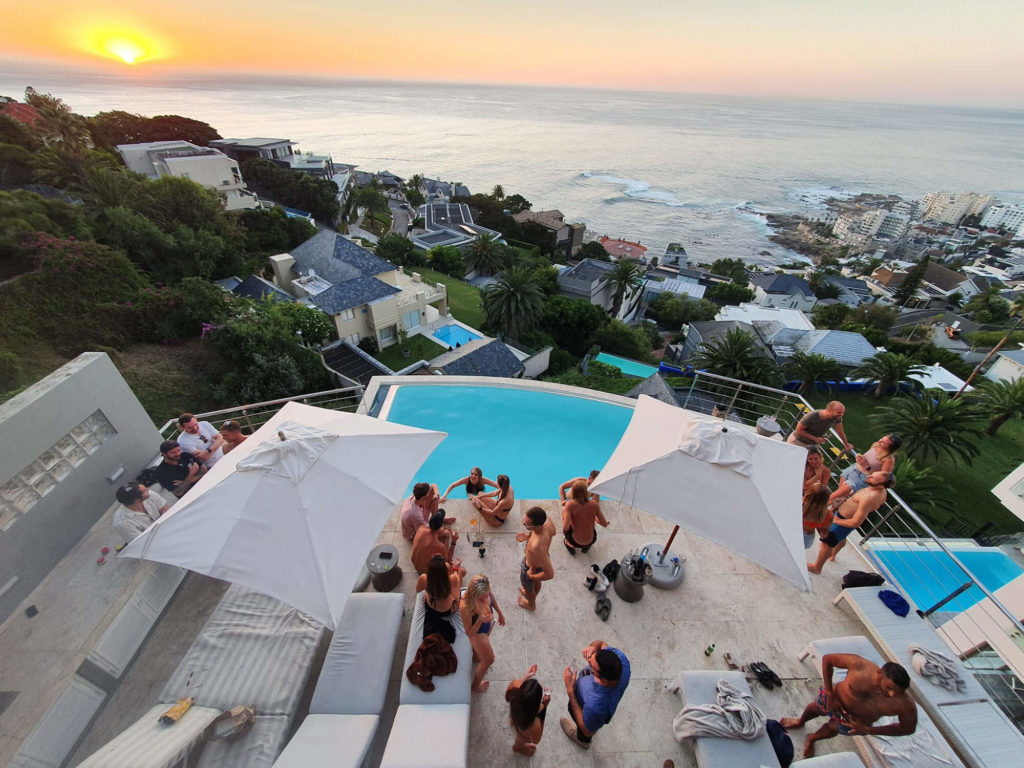 What is the best way to experience Cape Town for digital nomads
Cape Town sounds pretty amazing right?! It's definitely on the top of our digital nomad locations to visit. Traveling to a new place can be overwhelming as you have to figure out everything repeatedly. We also cover this in our book Digital Nomads With Confidence and give many tips shared by experienced digital nomads to ease the process.
Going to unknown territories is also a lot of fun, especially when it's in a hub where there is a lot to do. Cape Town is one of these places where you want to have that perfect balance of traveling and working online. One of the best ways to do this is to join a travel group for digital nomads.
The biggest benefit of joining a travel group is that everything is arranged and you basically have to get your ticket, hop on a flight and arrive. Things like co-working space, adventure and meeting like-minded people are all part of the travel group experience.
Explore Cape Town with an experienced digital nomad and local
Our digital nomad friend and community member Andrae is your person when it comes to nomadding from Cape Town. She has been living the digital nomad lifestyle for a couple of years and has traveled the world. So she understands what digital nomads seek and she knows all the must-see spots in Cape Town.
Even more exciting is that Andrae is organizing a special Cape Town Retreat for digital nomads and remote workers. We love this initiative and it gets even better because all DND readers and podcast listeners get $100 discount with the code ''DND''
See the details of the Cape Town Retreat below:
Dates: 11 October – 11 November
Location, Bantry Bay, Cape Town South Africa
Cost: $2200/month
Apply via this link
What's included:
Calendar of social & growth activities
Weekly yoga sessions
Weekly guided hike
Mastermind & Skillshare sessions
Winelands full day trip
Private luxury room & bathroom
Pool, jacuzzi & sauna
Fasy WIFI & communal workspaces
Super safe & convenient area
Access to the larger Cape Town Nomad community
Dedicated retreat leader
So what are you waiting for? Go pack your bags and let's fall in love with the digital nomad paradise in Cape Town! Enjoy $100 off with the code DND. Apply via this link