🎙 The Digital Nomads Daily Podcast Episode #83
How To Find Your Perfect Digital Nomad Home with Nienke Nina
👇 Or listen in your fav podcast apps👇
Listen to our episode with digital nomad Nienke Nina:
🔥 How to negotiate the price on Airbnb to get more discounts
🔥 What are the must-haves in your digital nomad home
🔥 How you can ask for additional things in your home
🔥 Things you need to look out for when you book accommodation
🔥 The differences and benefits of hostels, co-living, and private houses
🔥🔥🔥 And so much more must-know digital nomad lifestyle tips for (aspiring) digital nomads!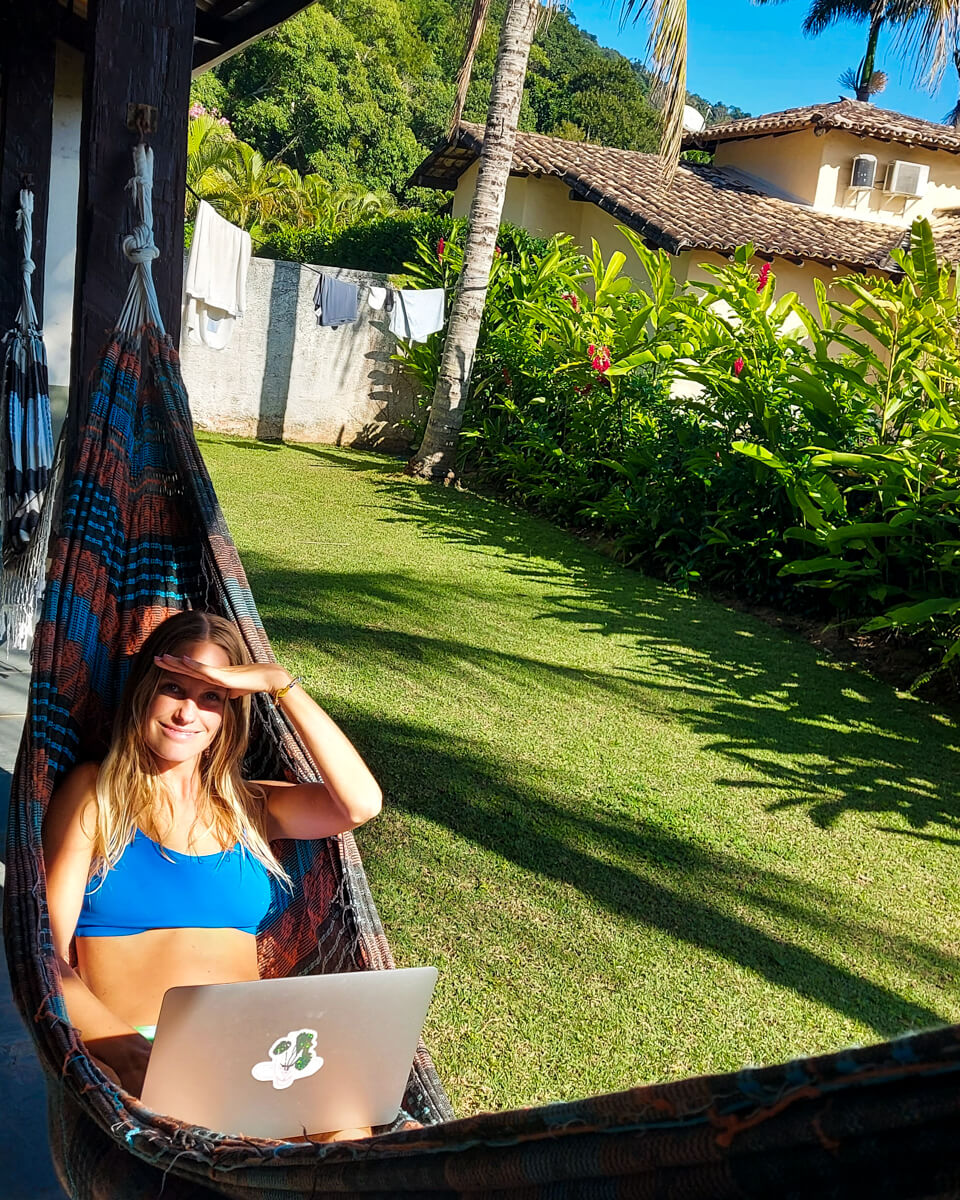 Living in different locations, discovering gorgeous homes, and having unique experiences are like a dream to many digital nomads. Finding those special homes isn't the most challenging part of this lifestyle, but finding the right home is. There are many details to consider, which could take out the fun of the home searching process.
Over time you will get the hang of it and learn what your must-haves are and which things are nice to have. This all depends on the location, the type of home, and your budget, but more importantly, it relies on your personal desires and the way you want to live your life.
Beauty isn't perfection: how do you know if it's suitable for digital nomads?
The stunning nomad homes that are popping up on your screen aren't always the best homes. To most digital nomads, a villa with a pool in the middle of nowhere isn't always a great pick. Why? Because it's not where other nomads hang out so you may feel lonely.
To find the right home, you have to think about what you're looking for in a home. Pick a place that is set up to be comfortable to work from home. Does it have a decent chair, table, kitchen supplies, and perhaps enough daylight is also important to you? A house could be stunning and Instagram-worthy while totally impractical to get work done. In other words, don't pick a pool over Wi-Fi speed.
You will learn that some destinations have great houses on offer and there will be times it will be much more challenging. Lina talks about this in episode #11 as she and her partner have struggled to find the right home. To figure out what home works for you depends on your personal needs, which fluctuate over time. This is why you'll have to constantly check in with yourself and your personal and professional needs.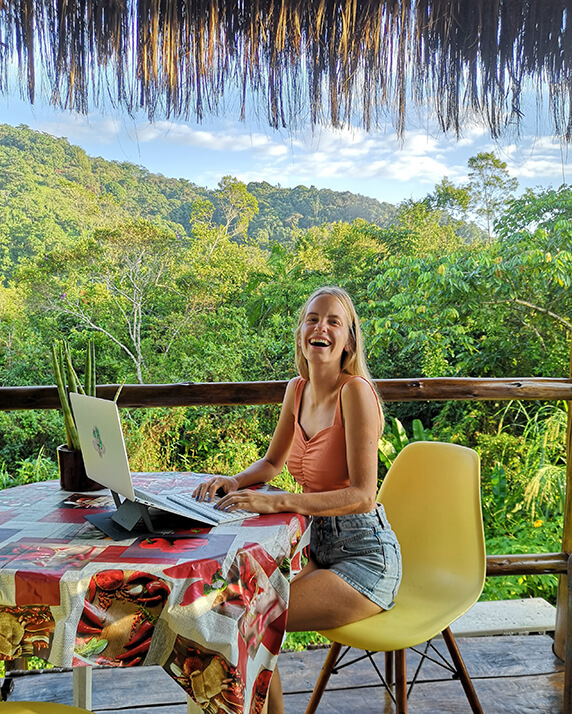 Search and find a digital nomad house that is catered to your needs
In this episode, Nienke Nina shares some personal stories with questions she asked herself whenever searching for a new home. These questions can serve as your digital nomad home checklist for your next digital nomad home.
🌟 How long will I stay? One week, a month, or are you not sure yet, but if you like it, you're open to staying longer?
🌟 What is my monthly/weekly budget for housing?
🌟 Where will I work from? Home/cafe/co-working/all three?
🌟 What do I look like in a neighborhood? Bars or quiet?
🌟 How far am I from the center/main area?
🌟 How can I get around?
🌟 What specs of the house are important to me? Desk, chairs, daylight, separate bedroom, comfy couch, Television, garden?
🌟 What do I need in the kitchen? Coffee machine, fridge, oven, microwave, blender?
Keep in mind that there is no such thing as finding the right home, but some houses will be better than others. This is one of the many learning experiences of the digital nomad lifestyle. What helps is prioritizing the questions from top to bottom, highest to lowest priority. The goal is not to check off all the boxes but check off at least 70% of them.
Get more daily digital nomad tips
The digital nomad lifestyle is a self-development journey that takes much trial and error. Nienke Nina has been nomadding for 5 years and, together with our digital nomad guests, uncovered many of these daily things on the podcast. There is one more place where you can get tips and answers to 101 daily digital nomad questions: her book Digital Nomads with confidence.
It includes topics like finding your next digital nomad home, building a community, tips to build your online business or search for remote jobs and so much more.
Get your copy now via this link and let's make your digital nomad journey happen!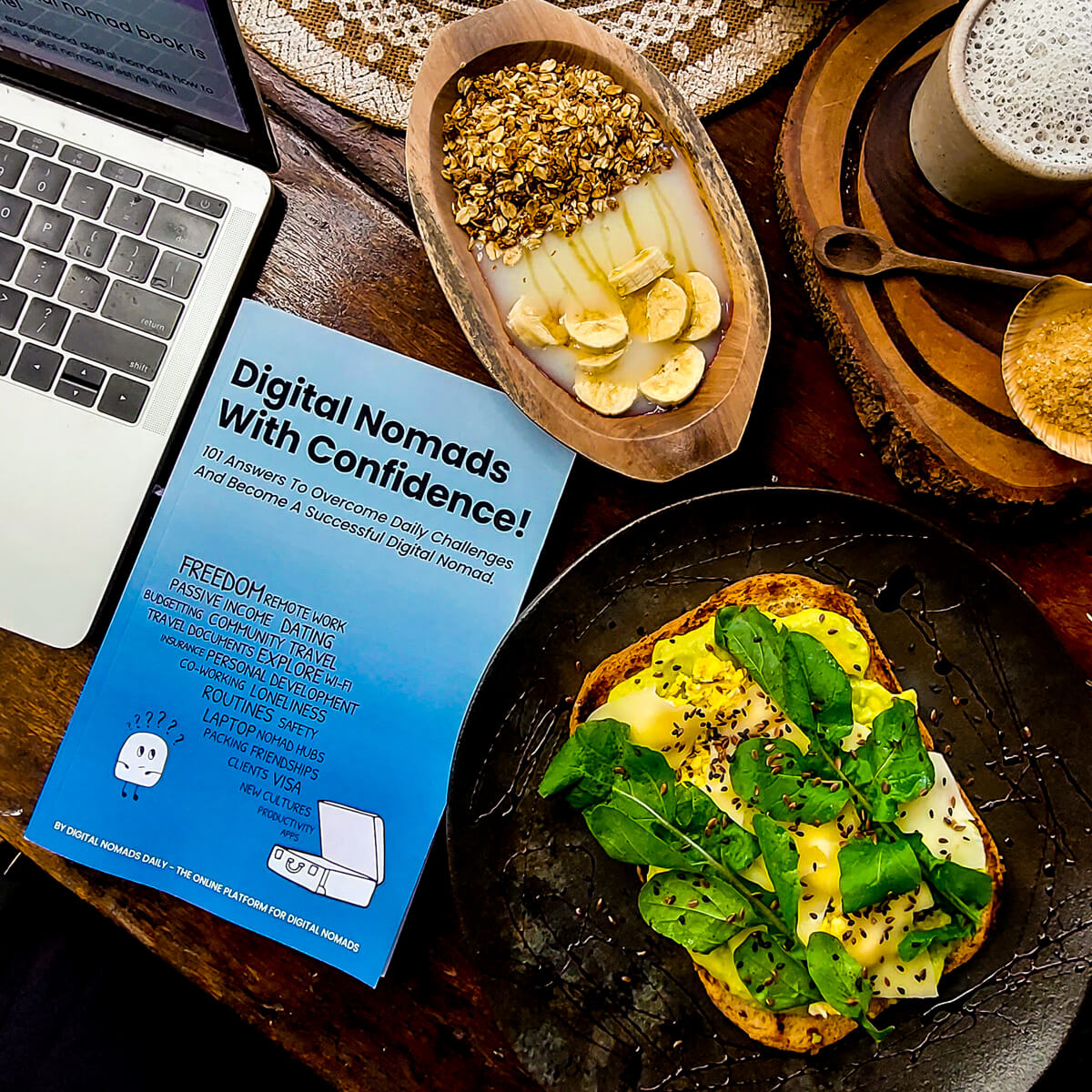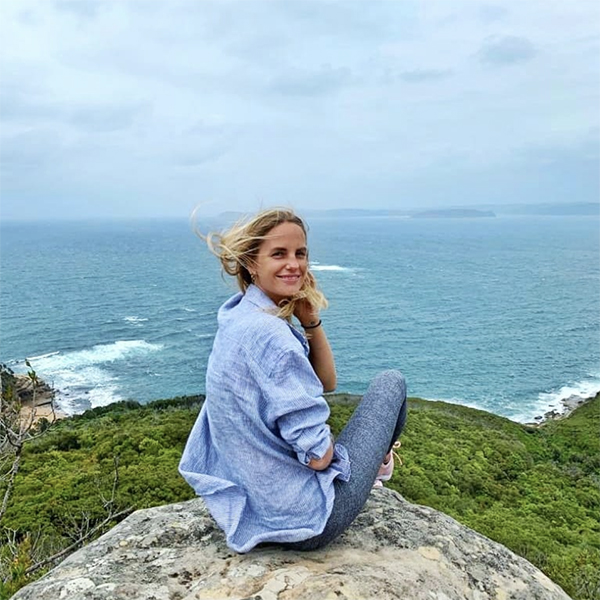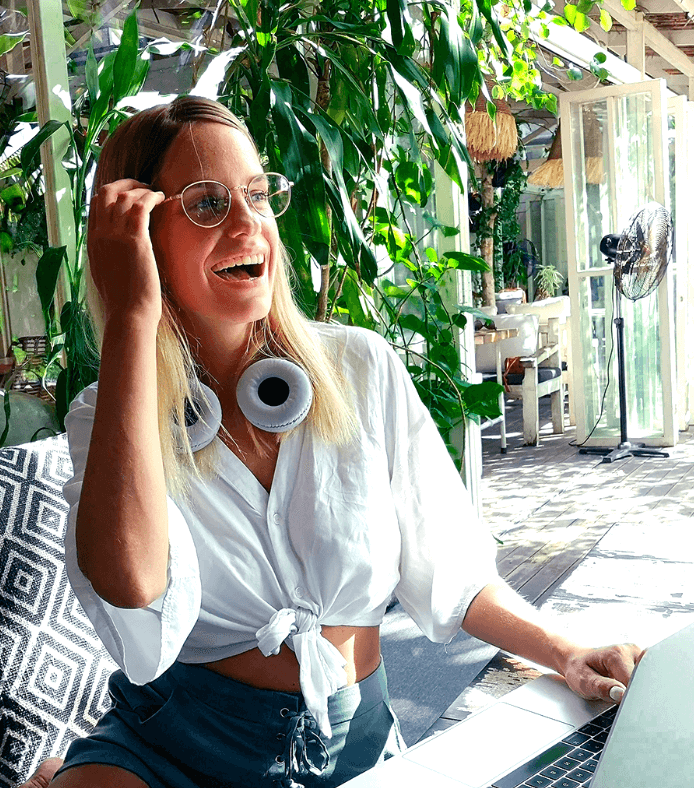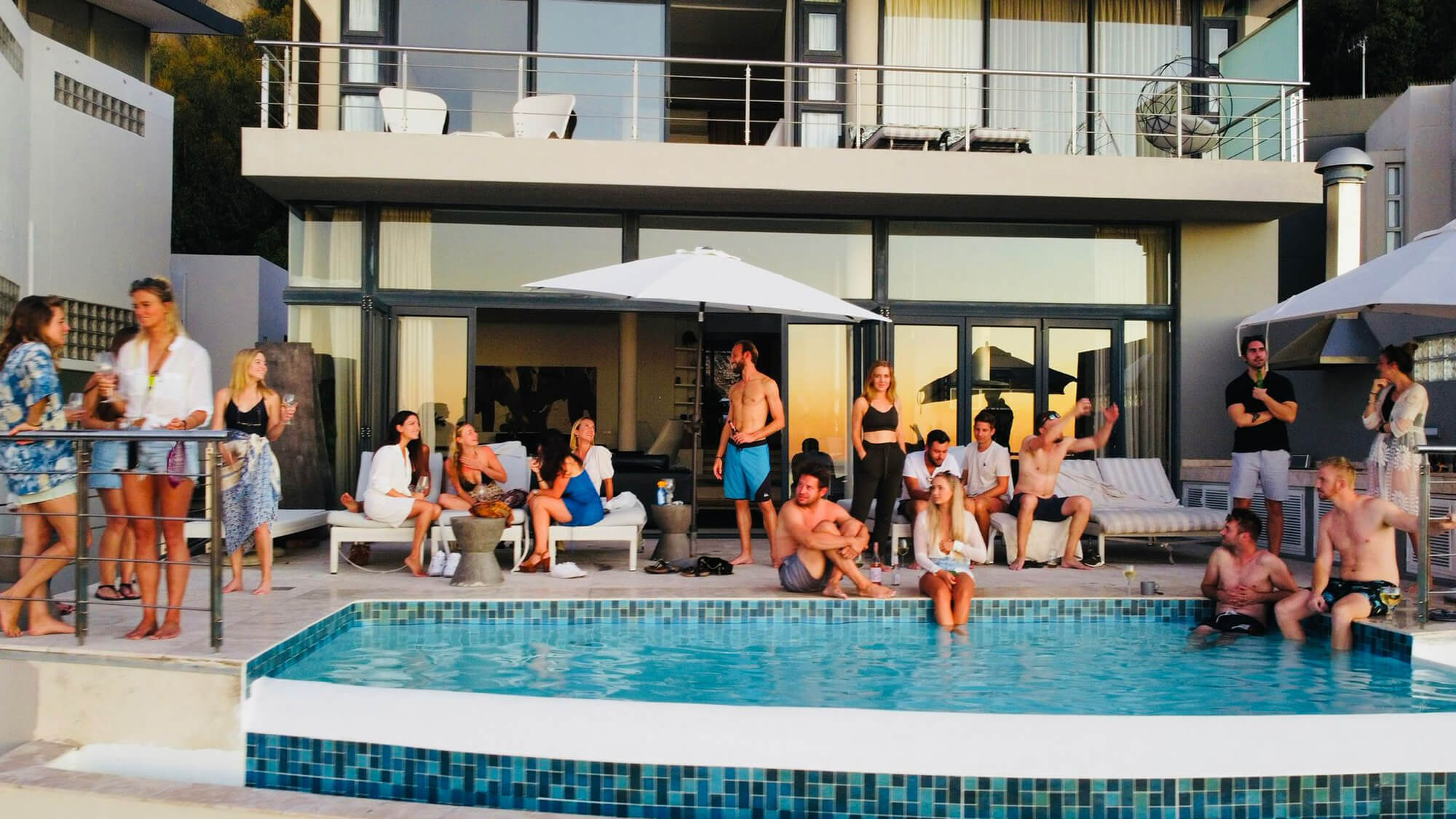 Do you want to reach a digital nomad audience?
Reach a high quality global audience of digital nomads, remote workers and travelers.