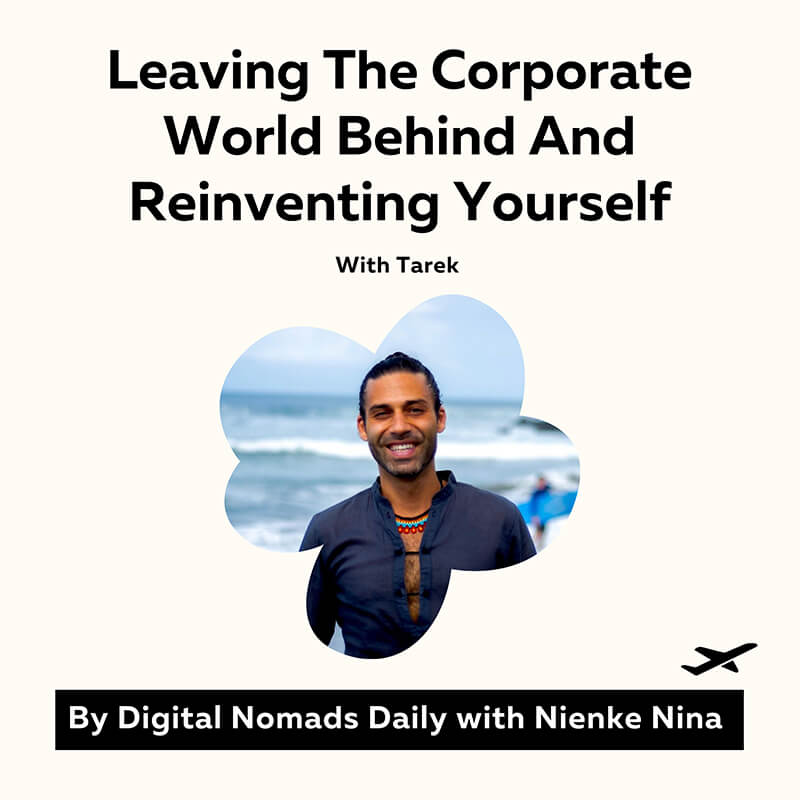 08: Leaving the corporate world behind and reinventing yourself with Tarek
Our guest Tarek is a social entrepreneur who has been nomadding for more than 9 years. He learned that his mission was to give back to the local communities. His businesses, Nomads Giving Back and Nomads Skillshare, are his pride and joy and the start of something big. In this episode, he shares his love for meeting nomads. Tarek talks about his beautiful learnings and the cultural shocks. The last part of the episode covers the future of his business and his motivation to give back to local communities.
"I would ask everyone "How do you give back to the communities?" "How do you connect with locals?" Most of the time they would say "I don't know, but if you figure it out let me know, because I want to do the same thing."
How Nomads Giving Back started
After 12 years of living the corporate life and feeling unfulfilled, Tarek bought a one-way ticket to the unknown. He was certain about one thing though, he wanted to give back through social impact. During his travels, Tarek met a lot of travelers and got to know many digital nomads. He fell in love with their way of living and thinking. Especially those people who were going after their dreams, leaving the unconventional life behind, and facing their fears. When Tarek started meeting these remote workers, he used to ask them "How do you connect with the locals?" "How do you give back to the community?". The majority of whom he asked had no clue how to support local communities but we're definitely open to it. He often got answers like "I don't know, but if you figure it out please let me know". In this moment he saw the gap and a new opportunity entered his path. His new journey started and he called it Nomads Giving Back. Just like the name reveals, he wanted to help digital nomads and travelers to give back to local communities.
Traveling somewhere? Here are 3 ways you can give back:
Aside from donating money, there are many ways to give back to local communities. Tarek identified 3 ways of giving back and can help you do this. There are three categories: Advocacy Tarek describes this as using your voice for social good. And as the nomad community is getting bigger every year, this will have a lot of impacts. You are not only inspiring other nomads but also the people who are in your home country and follow your travels. Volunteering The Nomads Giving Back team has developed a volunteer matching program. If you are interested in giving back in some way through your skills, Tarek team can help you. They partner you with one of their social causes that they are close to, taking into account your skills and knowledge. Fundraising or donations Fundraising and donations are always a great way to give back to local communities. Tarek and his team have many ideas and are connected to local NGOs to help you. If you would like to know more about this go to the website of Nomads Giving Back.
Learning from cultural differences
One of the craziest things that Tarek did was drive across India for 4000 km in a rickshaw. For our readers who don't know what that is, it's a mix of a tuk-tuk and a golf cart that is used as a method of transportation in many Asian countries. It was a wild ride because the rickshaw broke down around 20 times. At first, you might think that this is terrible but Tarek found himself in a magical moment. Funny enough, Tarek always received help within 2 minutes. One time the engine broke so badly that there was no option other than to take it to the mechanic. This was 2 km away and a local offered to push the rickshaw to the mechanic shop. After 45 minutes of pushing in the hot sun, Tarek insisted on giving back some money for anything the guy would need. The man refused to get paid, instead all he wanted was to be his Facebook friend.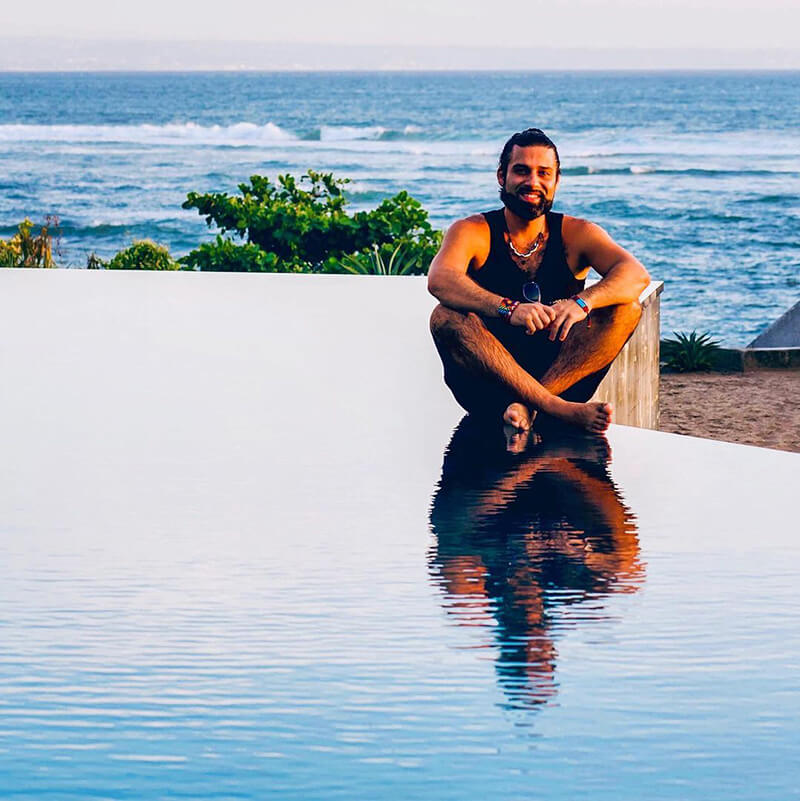 Allow yourself to reinvent yourself
When you travel or explore new cultures, you learn a lot. Everyone who joined the digital Nomads Daily Podcast so far experienced one or more life-changing moments. One of the things Tarek started to notice was the difference between the people who were back home and his new community. This might sound harsh but sometimes the people who love us and the people who we grow up with, are actually holding us back from growing. Of course, this is not intentional but does happen. Simply because while you keep reinventing yourself, back home people keep holding on to your old identity because that's comfortable for them and especially for yourself! Don't let yourself hold back by what other people expect from you and allow yourself to reinvent yourself.
Learn and give back to local communities
Nomadsskillshare.com
is the a new social enterprise Tarek and his team are currently working on. At Nomad Skillshare you will find courses that are perfect to start your nomad lifestyle or if you wish to get in touch with nomads. All courses are in English and 100% online through Zoom. You can find the courses below on
Nomadsskillshare.com
How to get your dream online job
How to become a social media manager
How to become a virtual assistant
Nomads Skillshare also offers scholarships for locals to help local communities have a bigger chance of entering the remote work world. Through the Buy 1 Give 1 Program they ensure that local communities are not left behind by offering a scholarship to a less privileged student for every course purchased. Find out more at Nomadskillshare.com
Special offer: Get 10% Discount on all courses now with the code

DIGITALNOM10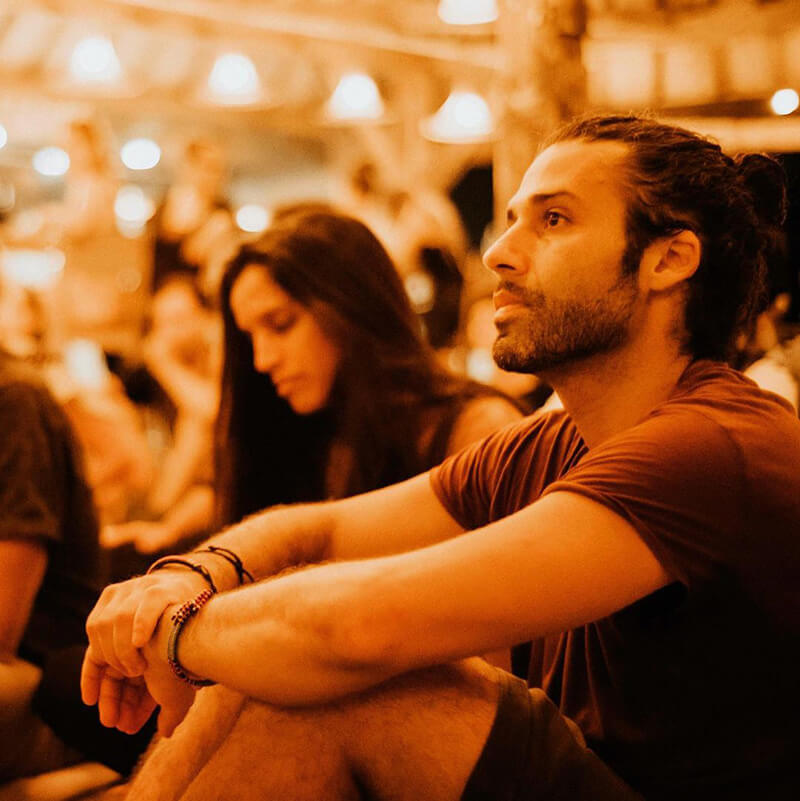 Tarek is a social entrepreneur with an MBA with honors from New York University and a career of working at top organizations like Goldman Sachs. In 2013, Tarek left the corporate world behind to explore the actual world. After traveling to over 100 countries, running 25 marathons, and supporting social causes, in 2018 Tarek launched Nomads Giving Back. With the vision to inspire you to give back to the communities, you call home away from home. In 2020, Tarek and his team launched Nomads Skillshare!, a learning platform & community empowering you to learn the skills to live the life you imagined!