When We Nomad Together Life Gets Better
We build a community for digital nomads and people that work remote. We encourage our community to share what they learned and how to tackle struggles. The DND Community Members share the books they read, the best podcasts out there and what tools and apps they use. Our community is sharing environment and a safe place to talk about what is on our minds. We aim to inspire and guide each other.
The DND Founders Circle 💬
Every month, we gather 10 founders and entrepreneurs who build their businesses location independent. This private gathering is a great place to meet other founders and chat about the challenges of building a business remote. Each entrepreneur presents their business, how they can help others and what they might need help with. We learn about Crypto, e-commerce, digital marketing, growth hacking, setting up a business, tech startups and more.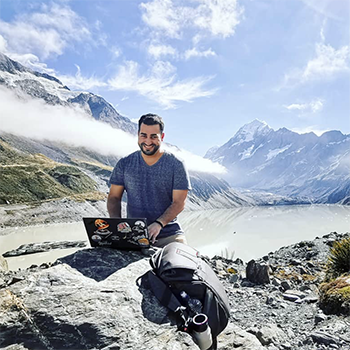 5 tips About How To Travel and Work 
Dean – Globetrotter & community builder
Kind Words From The Digtal Nomad Community
by Aslen Claymore
"As an entrepreneur pursuing a nomadic lifestyle filled with freedom, adventure and, novelty, I am often regarded by others as truly 'living the dream'. Little do they know, however, that behind the golden veneer there are challenges that only other nomadic founders would understand. Finding like-minded people to open to about these challenges is incredibly valuable, and finding Nienke's Founders group here in Canggu changed my entire experience living here and I can't recommend it enough to anyone pursuing this unique nomadic path."
Nomad Notes From The Underground
👀 

👀 

👀
You Like Stories?
You LOVE nomad Insights?
Subscribe to our newsletter
👏🏻