🎙 The Digital Nomads Daily Podcast Episode #63
Navigating Through Life When It Goes Upside Down With Daisy
👇 Or listen in your fav podcast apps👇
Listen to our interview with digital nomad Daisy:
🔥How to become a traveling content creator
🔥How to find motivation and confidence for female entrepreneurs
🔥How to handle big transformations
🔥Tips on how to deal with a break up for digital nomads
🔥🔥🔥 And so much more must-know digital nomad lifestyle tips for (aspiring) digital nomads!

"If you feel like you are not succeeding, look back and see what you have achieved so far."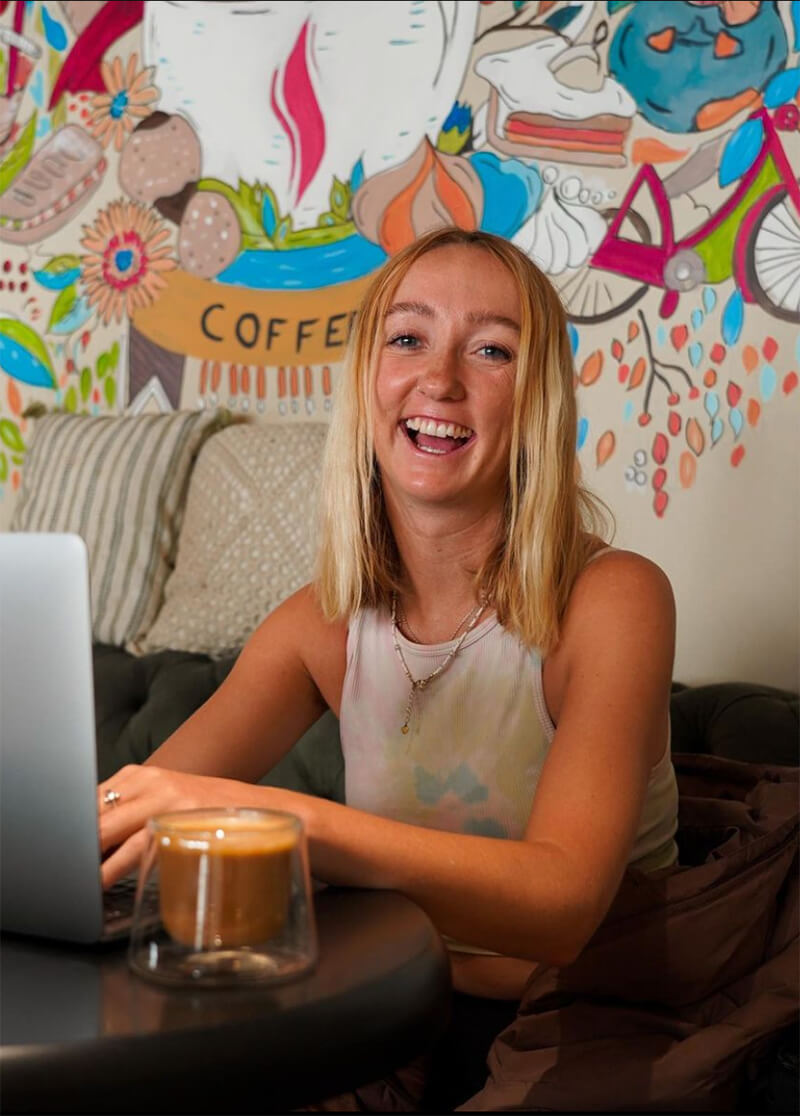 Daisy joined the podcast in 2022 and shared the beginning of her journey about how she became a digital nomad. She has been traveling for 12 years and wanted to continue her travels. So she bought a one-way ticket to Mexico and focused on getting a remote job. After 6 months of searching for jobs across various platforms, she landed a role as a community manager at Hackers Paradise. On the Digital Nomads Daily Podcast we often talk about remote jobs. Click here to learn more about how to find a remote job with Michelle in episode 53: Must-Know Resume Tips To Land A Remote Job with Michelle.
Meanwhile, Daisy is a creative who loves capturing her travels on social media. She started her Instagram and TikTok accounts, which took off after a while. Even though Daisy was happy in her job, her creative and entrepreneurial spirit asked for more and when she got her first brand deal offered, a dream of becoming a content creator slowly became her new reality. After gaining confidence and courage, she quit her job and started a new digital nomad journey.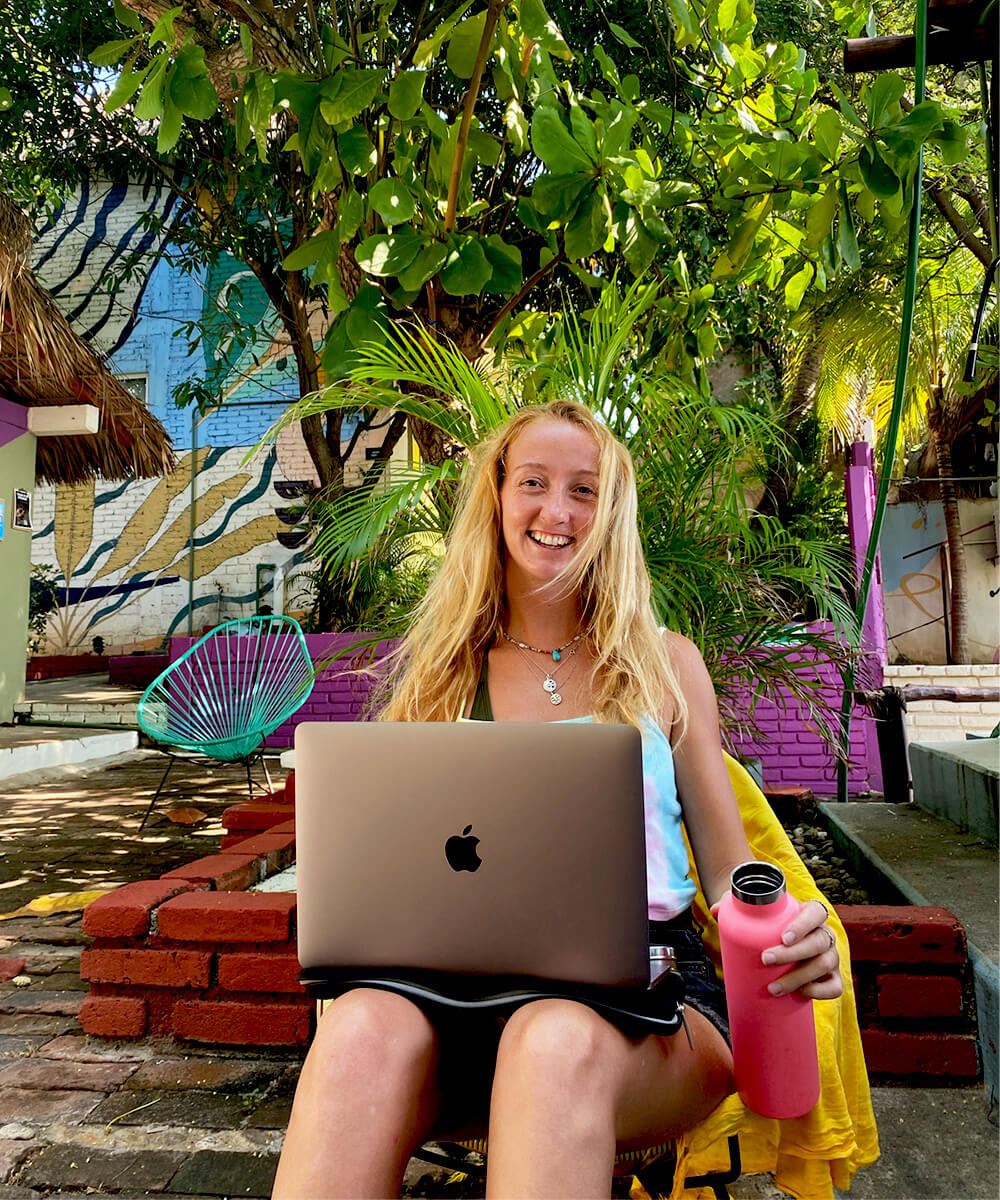 The digital nomad lifestyle is an ongoing transformation. Many digital nomads start their journey with a remote job while working on a side hustle. This is only sometimes what you see but we uncover these behind-the-scenes insights for you on our podcast. We also chat about the transformations every digital nomad goes through and also Daisy's digital nomad lifestyle has significantly shifted. The majority of her first year as a digital nomad, Daisy shared her experienced 24/7 with her partner. Her income stream was based on her remote job and her life consisted of many consistent things. Those two consistencies, relationship, and money/work, transformed into new adventures for Daisy.
Her relationship ended, and suddenly she was a single female digital nomad solo traveler. When you are alone, your habits and routines could differ from when you are with someone else. It's also challenging to think about everything and not rely on someone else, even for the small things. So it's a huge emotional transformation with many practical adjustments. Daisy went home for the holidays to give herself a breather and reconnect with herself. It's important in moments of large emotional change to prioritize your own well-being and we are very grateful that she shared this delicate story with us on the podcast.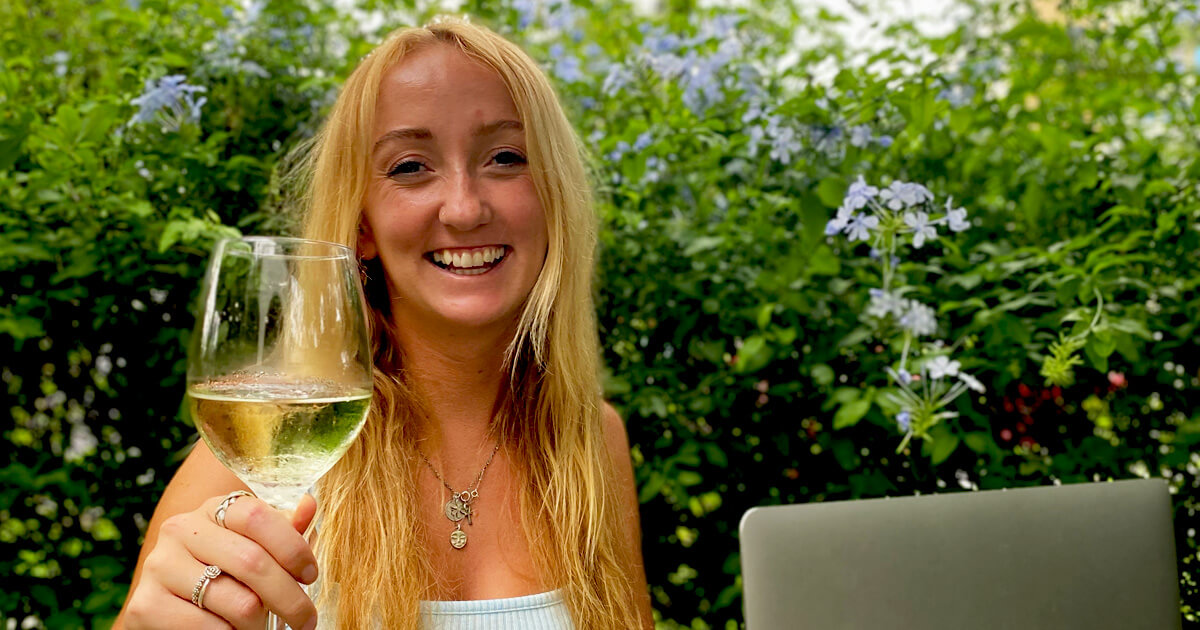 The second large shift Daisy experienced was around her career and how she makes money. Instead of one job at one company, she is currently creating multiple income streams focused on content creation contracts, social media marketing strategy and travel coaching. On the podcast, you can listen to interviews with self-employed and more entrepreneurial digital nomads, but we also interview people with remote jobs. Both are great ways to make money remotely; one is not better.
We want to share some examples of the differences between the two:
👉 Consistent income vs fluctuating income
👉 Security of a contract is not sure if you have projects
👉 Clear expectations of what needs to get done vs you are in charge of your tasks
👉 Fixed team to work with vs working alone or with lots of different people
👉 Fixed number of work hours vs you decide how much and when you work
👉 Potentially company benefits vs you are your own Admin/HR/Manager while getting work done
Anne describes her nomadic entrepreneur journey as "Entrepreneurship is a self-development journey on steroids." in episode 22: Facing The Realities Of Online Entrepreneurship with Anne. We 100% agree with her because life could become exciting and overwhelming simultaneously when shifting from all the consistencies to the unknown. Daisy followed her passion and had to learn a lot of basic practical things while making it work simultaneously.
✨ Connect with like-minded people
✨ Remind yourself daily of what you have achieved
✨ Accept that you don't know it all yet
✨ Connect with people who cheer for you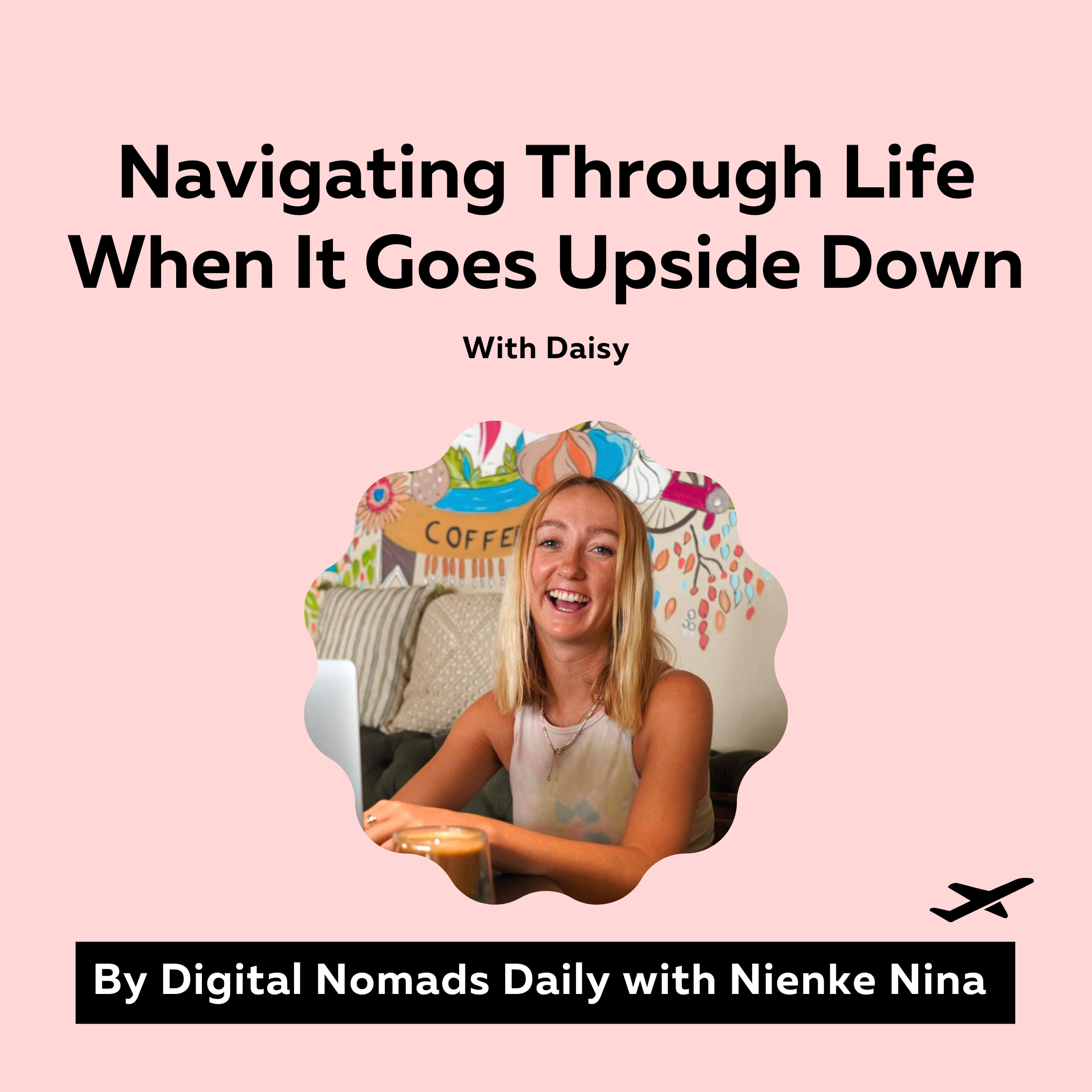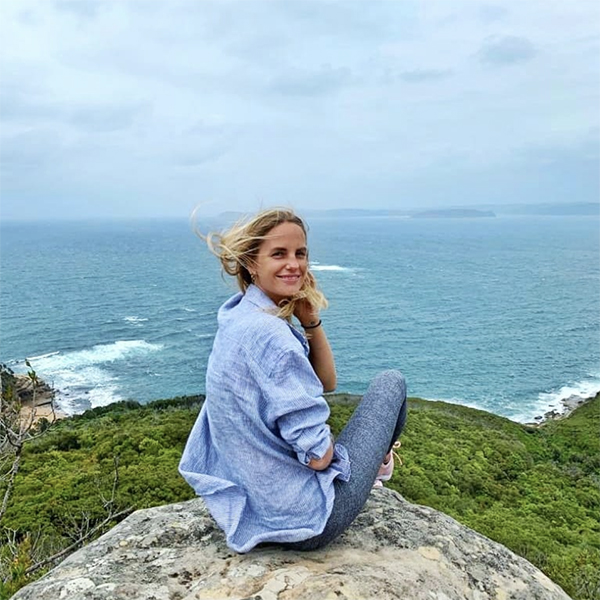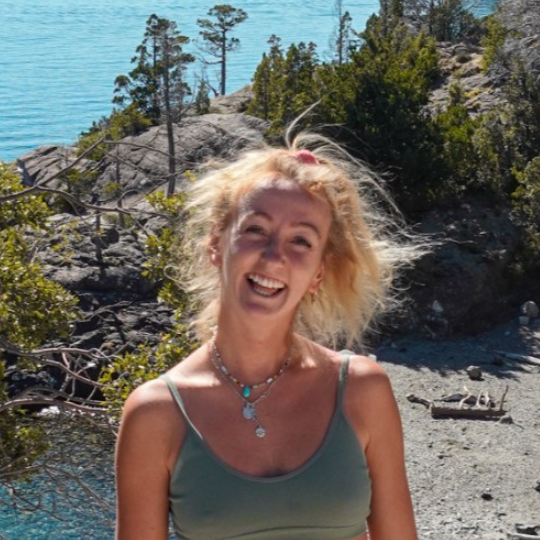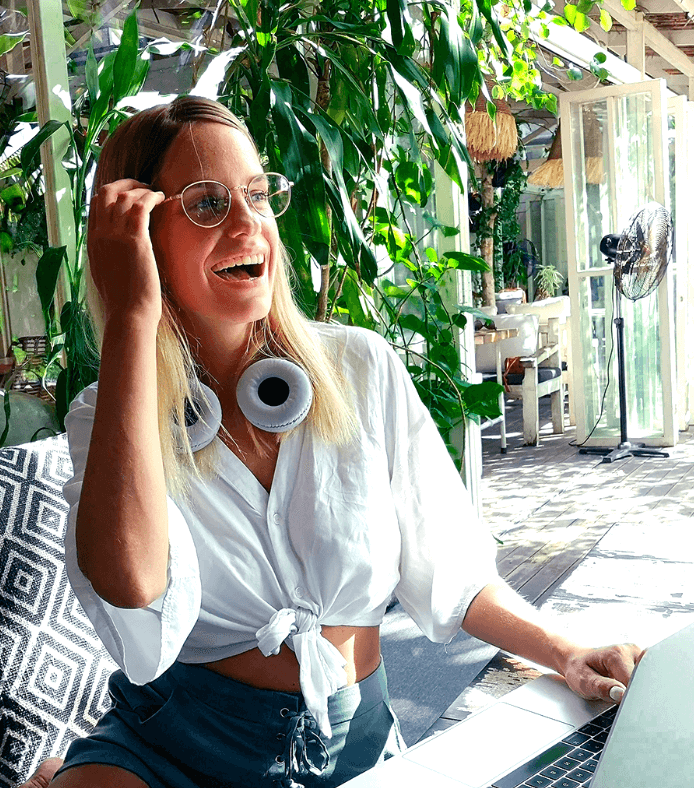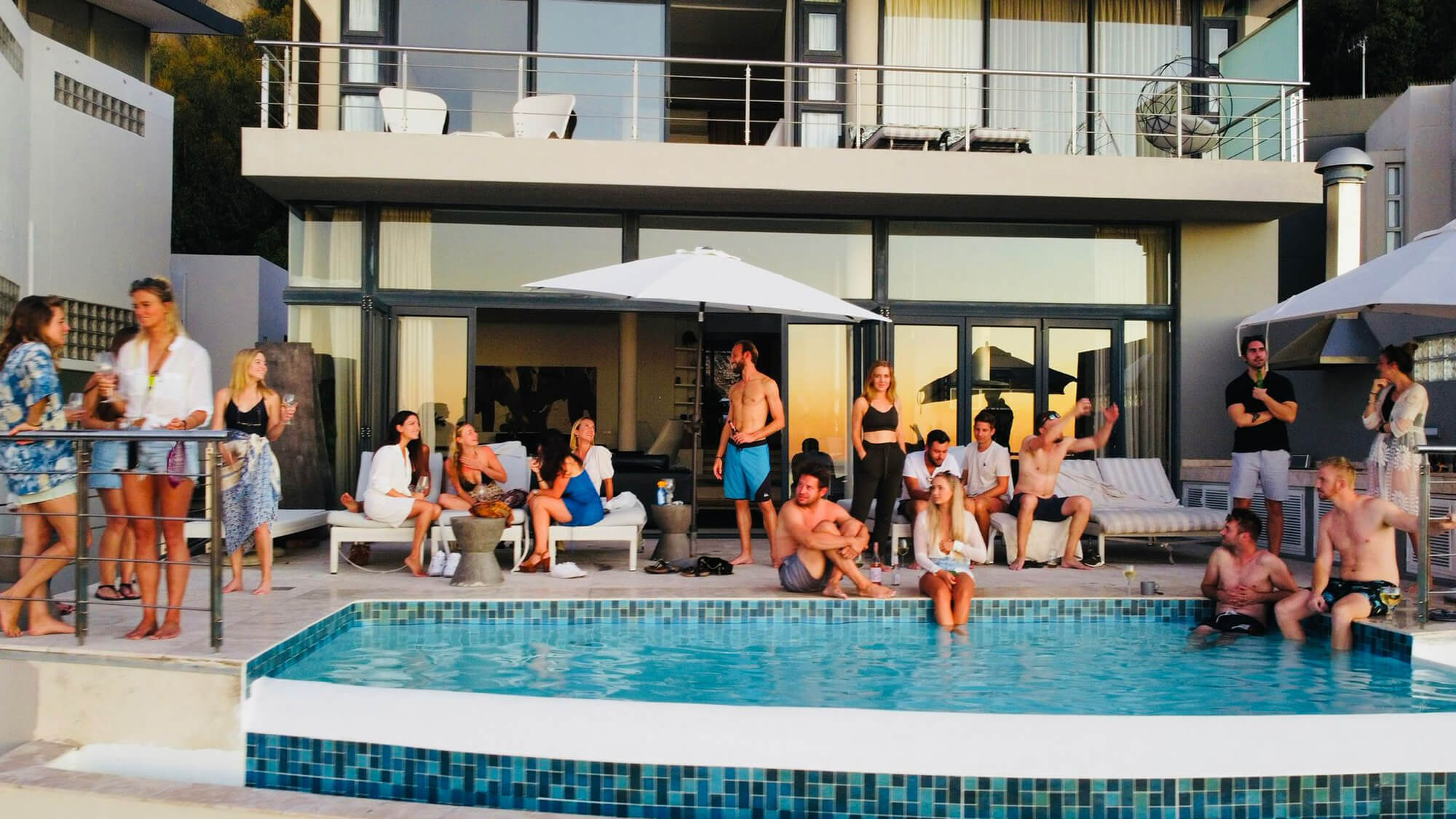 Do you want to reach a digital nomad audience?
Reach a high quality global audience of digital nomads, remote workers and travelers.