🎙 The Digital Nomads Daily Podcast Episode #71
Digital Nomads Aka The Early Adopters Of Remote Work With Mitko
👇 Or listen in your fav podcast apps👇
Listen to our interview with digital nomad Mitko:
🔥 The first steps for companies to become remote-proof
🔥 Why you should consider hiring digital nomads
🔥 What is mass fractionalization of work and how it impacts digital nomads
🔥 Why you want to start your own project or side hustle now
🔥🔥🔥 And so much more must-know digital nomad lifestyle tips for (aspiring) digital nomads!

"I think perfect is really dirty word in business, life and really everything because it stops you from doing things."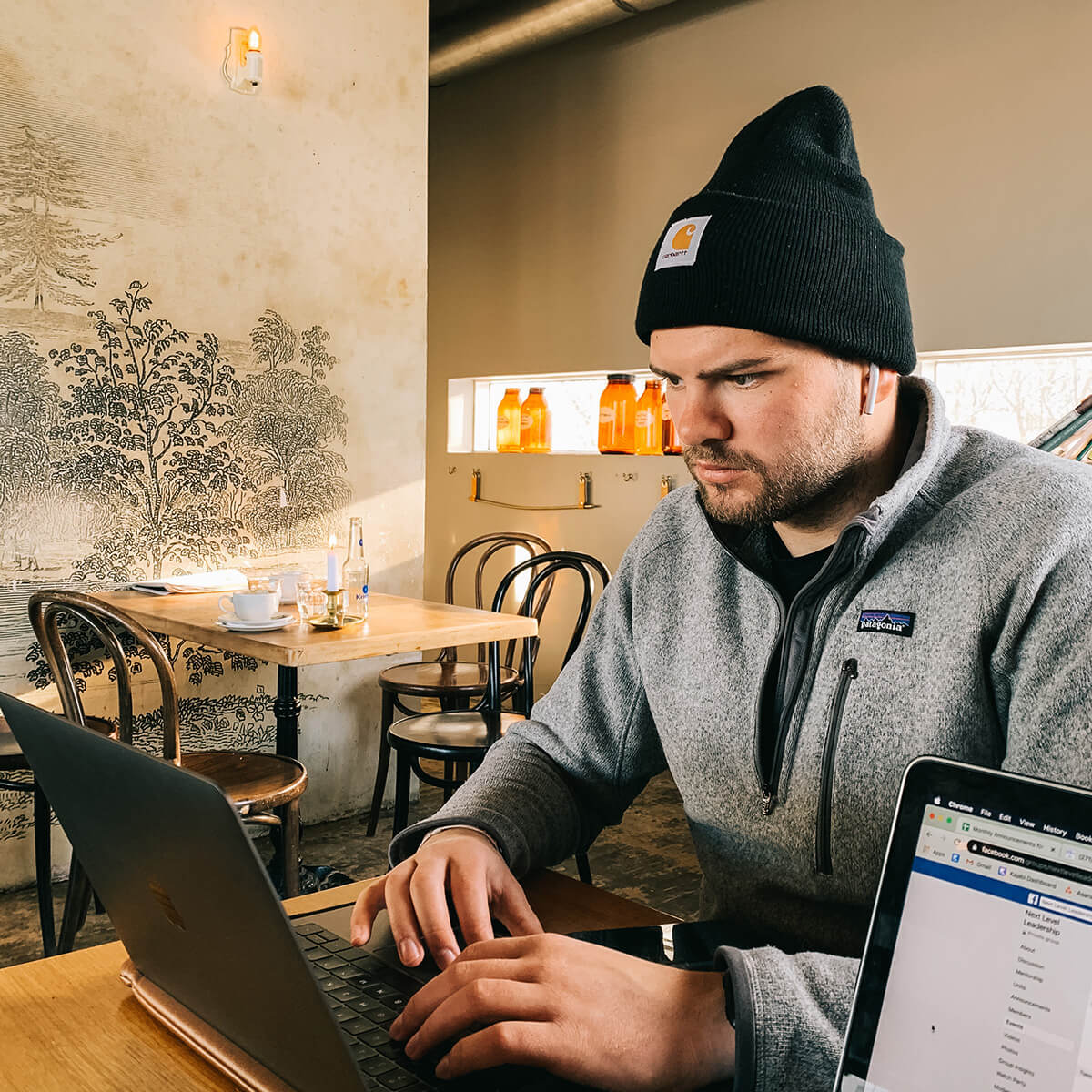 Meet digital nomad Mitko
He has been nomadding since 2017 and his first digital nomad location was Bulgaria, where he is organically from. Mitko is currently staying in Queretaro, a city in Mexico. He is also known for his podcast That Remote Life, which he started in 2019. Before starting his podcast, he was already writing content on his website Thatremotelife.com.
His podcast was an idea he talked about many times but has yet to bring to life. His friends, including travel podcasters, motivated him to stop thinking and talking about it and do it. His story is a great example of why community is essential in the digital nomad lifestyle and career. His podcast started just before the pandemic and before remote work became the new reality for many people. So it kicked off strong, but Mitko also shares that making a podcast work isn't easy. The production process is challenging and to make it financially attractive, you need to hit good numbers. On the other hand, a podcast is a great connecter and conversation starter. So it's beneficial if you are new to an industry, want to become an expert, or are looking for a job or new clients.
Mitko has multiple income streams and next to his podcast, he is also a consultant focused on operations and making remote work actually work. He describes himself as a fractional head of remote, someone who goes into a company and spearheads the adoption of remote work. Before the pandemic, he focused on operations, where he mostly worked on processes and developing documentation. As demand for remote work specialists is rising, Mitko saw a great opportunity and his podcast and writing helped promote him as a remote work expert.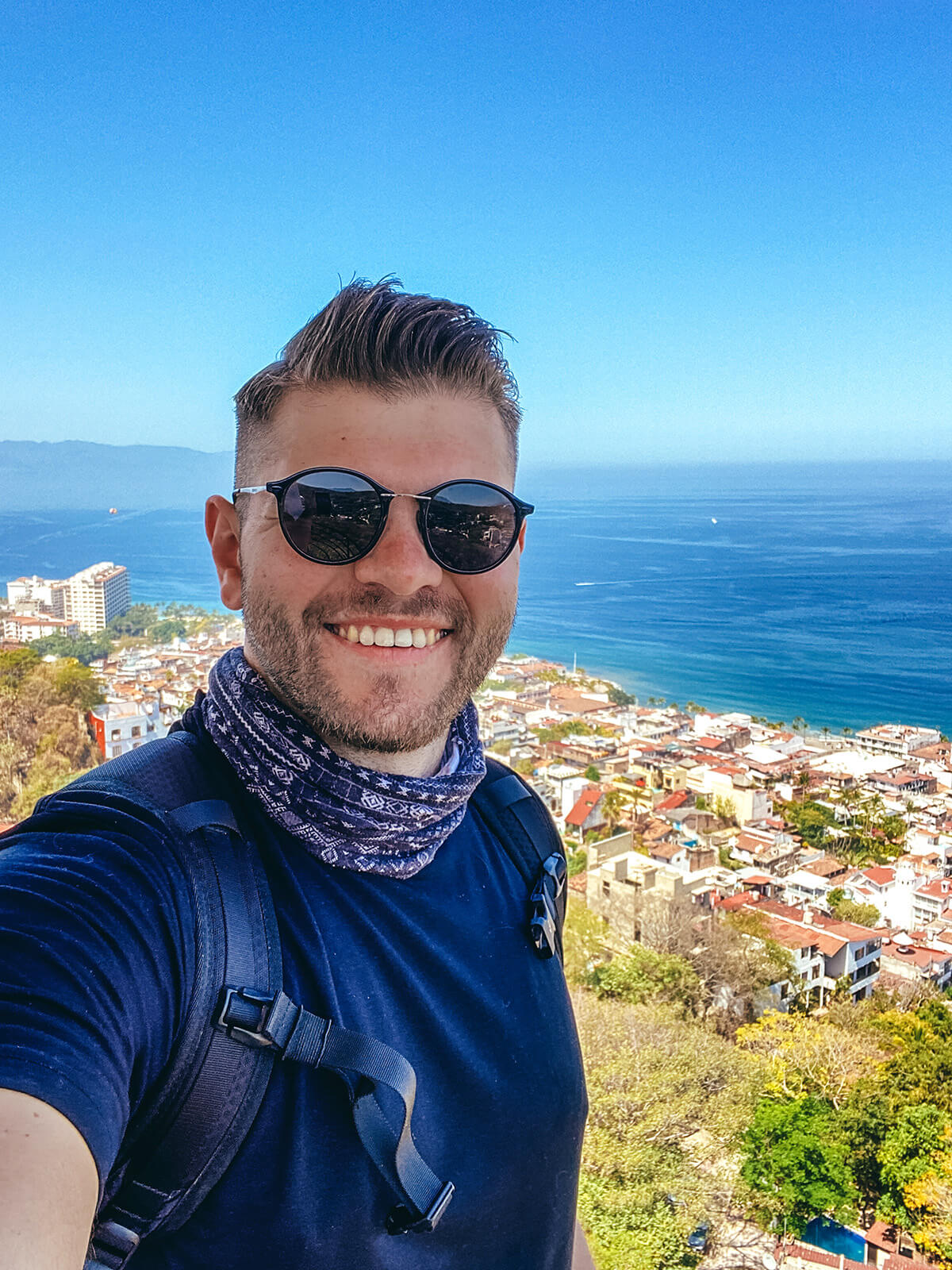 What makes remote work so challenging?
Mitko sees that many remote work struggles are embedded in how work is done, which lies in how the company operates. Especially for large companies, when this isn't defined well or when there are sudden large changes, challenges arise, like a pandemic where remote work became the new way of work.
Learn how to really work remotely
One of the first steps for every company is to adopt remote work, and the number one mistake is that they need to actually invest in developing this side of their remote work capabilities, according to Mitko. This is not just for employees but for every layer of an organization, especially management and leadership teams. Other podcast guests like Chase Warrington, the head of remote at Doist, shared his story in episode 54 and Iwo, who joined in episode 69: Making Remote Work Actually Work shared similar thoughts.
Embracing asynchronous communication
A perk of remote work is that you can hire from anywhere, but companies hold back because of admin practicalities like legal. We also see companies not going all in because of timezone differences, but teams don't always shave to be in the same timezone to get things done. For this to work, you want to adopt asynchronous communication methods and project management tools, create a company wiki and use new communication styles like screen recordings. So working asynchronously means working when you don't have complete overlapping time. Since this is a new way of working for many people, training is what needs to happen, which ties to adoption.
The remote work mindset shift doesn't happen overnight
Mitko is convinced, and we at Digital Nomad Daily too, that remote work is the new normal, but there is still a lot of pushback, and it all comes down to mindset. So even though companies, especially larger ones, were forced to go remote and struggle to make it work now, it will happen, but it will take time and patience. As more companies become open-minded, more digital nomads will join the community.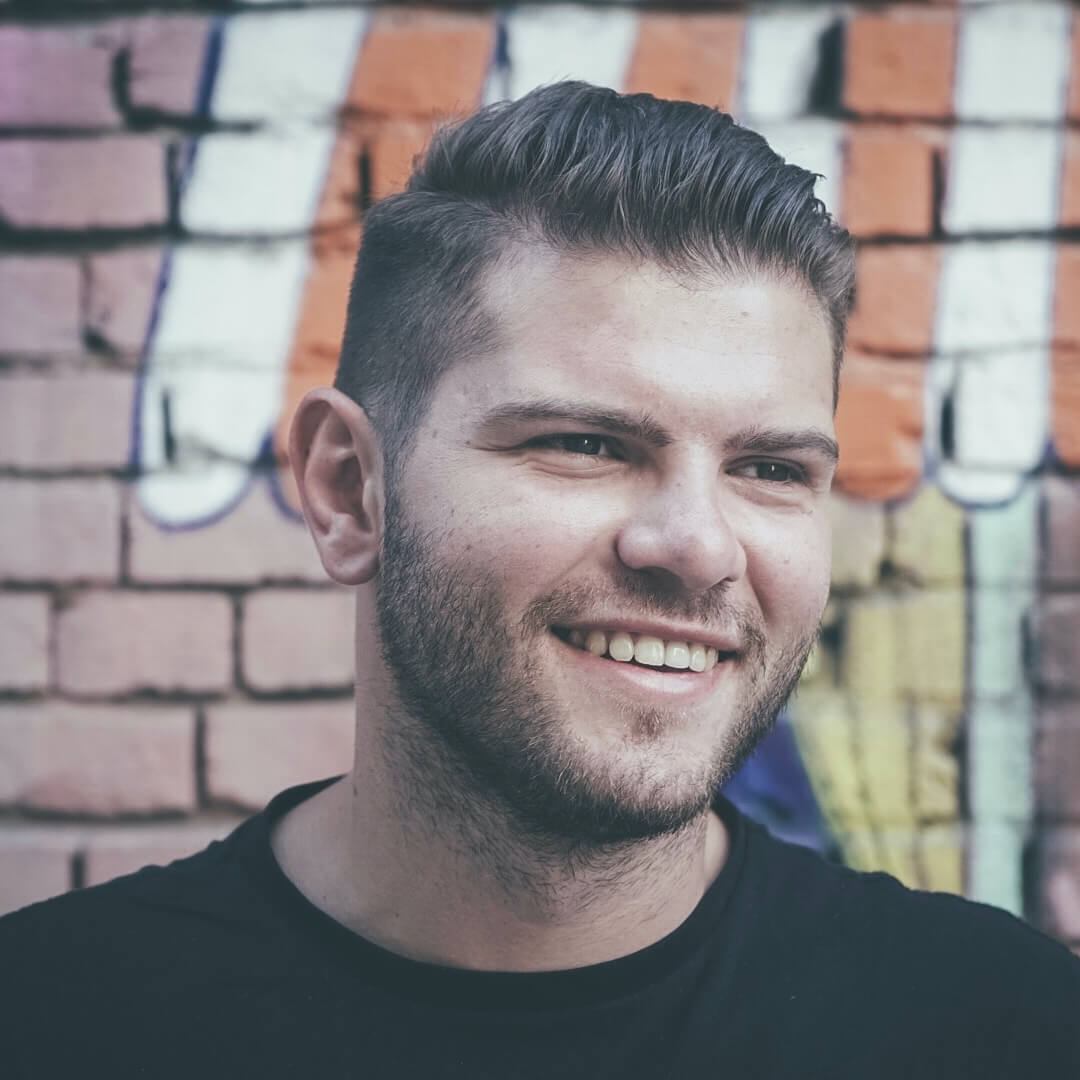 How can companies feel more confident working remotely?
We asked Mitko what his first steps are when he is consulting with companies and he 2 two things he does as a fractional head of remote.
Create your company wiki
His starting point is documentation which begins with writing down everything on how work gets done and collecting company recourses. Notion is a really effective and affordable place to do this. Important in this process is that it doesn't have to be perfect. In fact, Mitko shares the following.
'"The word "perfect" is a really dirty word in life and business because it stops you from doing things. Where if you would have started and eventually get to 80%, a lot of times that's good enough and most people won't be able to tell the difference between that."
Search first, ask later
It's a mindset that only works when you have documented everything. He explains that whenever people need to search for something before asking around and by adopting this mindset, a company figures out if there is an existing document with that information for future reference and if not, it clearly shows that it needs to be created.
So if you, as a small business owner or larger company start there, it will eventually be much easier for the transition of working remotely. This principle also goes for freelancers because you might outsource part of your work later and if you have it all documented, it will be easier to hand over the work.
Digital nomads are the early adopters of the future of remote work
We asked Mitko about the future of remote work and how it will evolve over the next years. As a sci-fi fan, he believes that humans will be a multi-planet species; remote work needs to exist for this to happen. He sees the digital nomads as early adopters because digital nomads already prove that you can work from anywhere and at any time without being in the same place or timezone. He breaks it down into three parts:
Where we get work done
We are currently in this change and this is precisely what freelancers and digital nomads prove, you can work from anywhere as long as you have good Wi-Fi. Some people prefer to work from home, while others feel more productive in a co-working space and some people are known as cafe hoppers. In essence, you can work from home, party in the office, party remotely so hybrid, or work in a place that is neither your office nor home.
When you work
This taps into asynchronous communication; people can get work done without depending on other people's schedules. This enables people to integrate work into their lives instead of designing life around work. Many freelancers and digital nomads already master this, so we think it's great to have digital nomads on your team.
Mass fractionalization of work
The side hustle and doing your own thing are becoming popular and more and more people are choosing a freelancer lifestyle. They might be part of companies but as contractors because it enables people to work on other projects. This means that companies will become more open-minded to hiring based on business needs and hire specialists and freelancers. So work is broken up into parts and people generate multiple income streams is what Mitko calls mass fractionalization of work.
In essence, Mitko shares that we need to have an economy that's asynchronous first, and eventually remote work will be the answer.
something unexpected.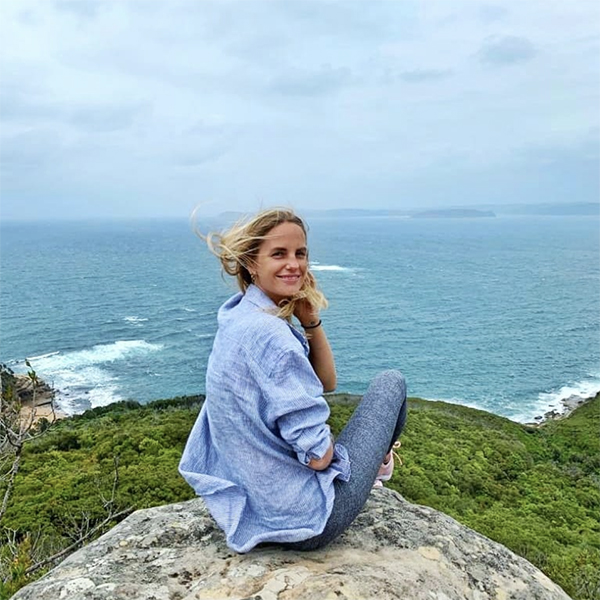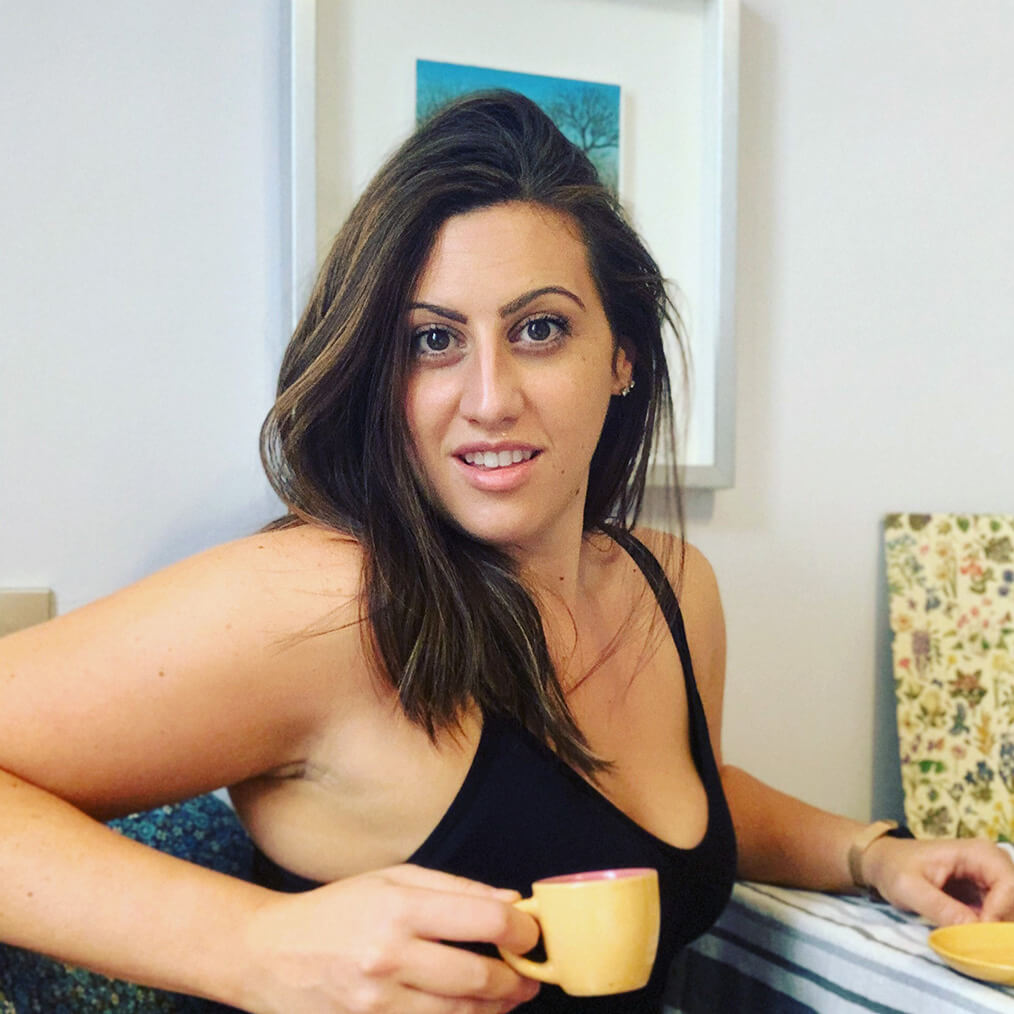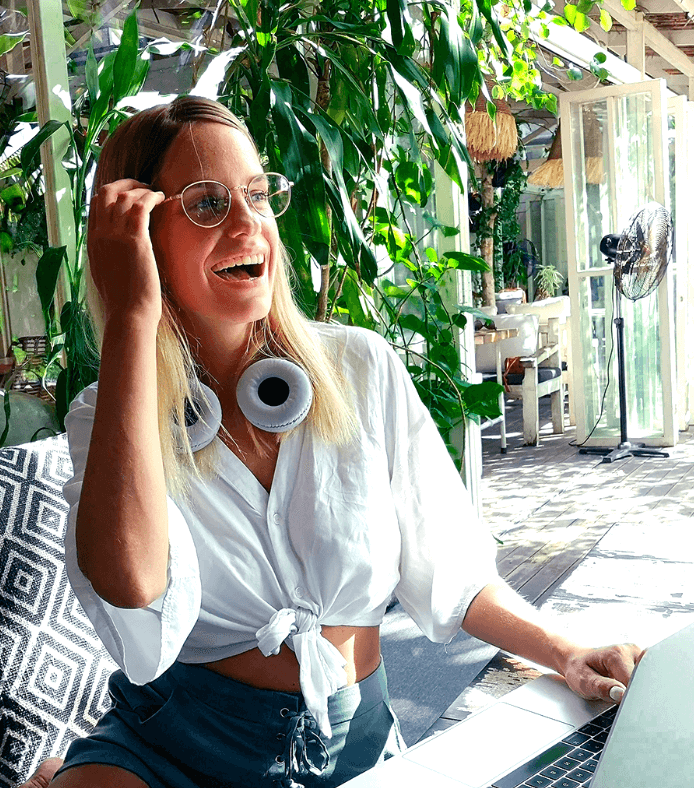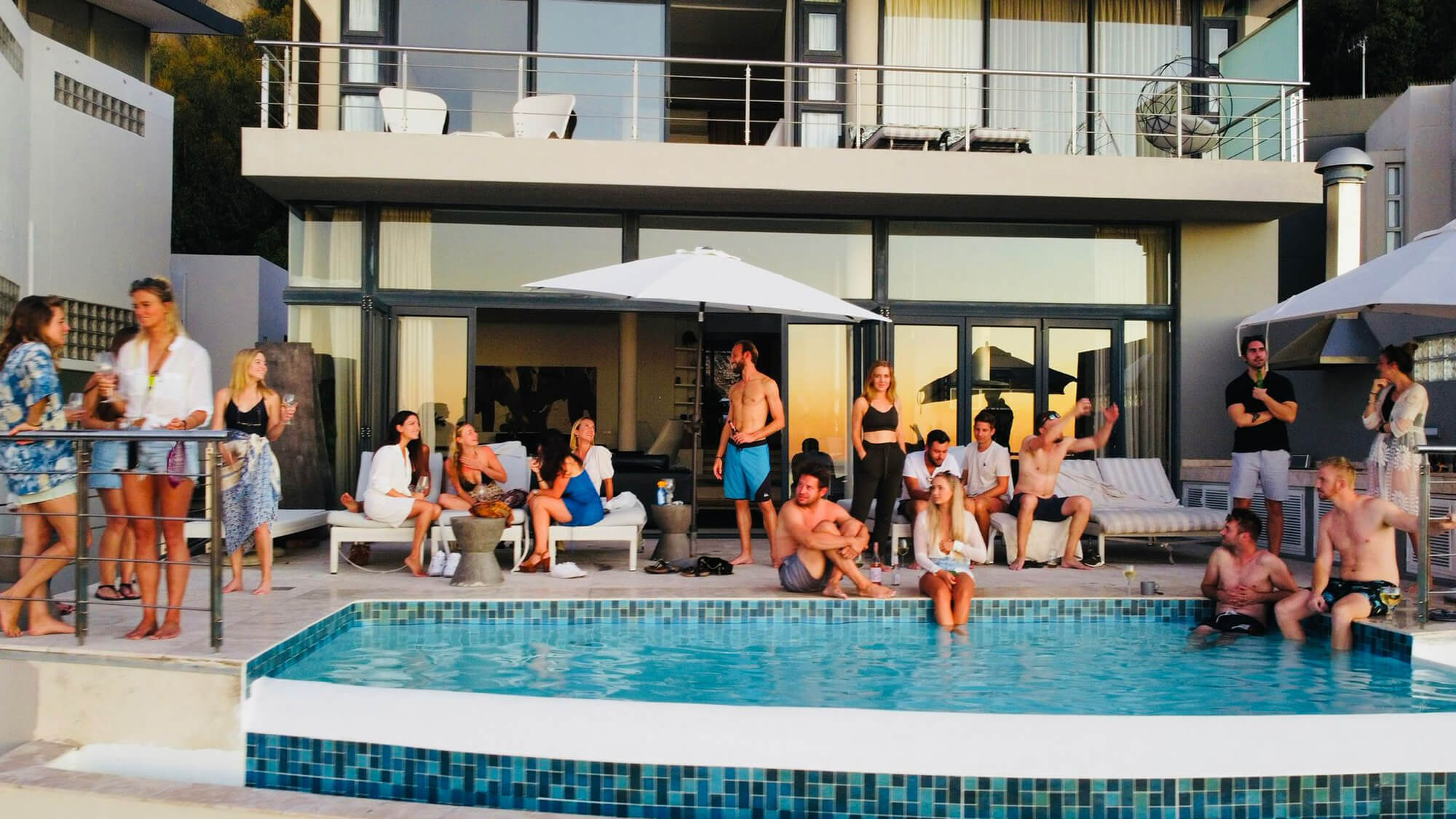 Do you want to reach a digital nomad audience?
Reach a high quality global audience of digital nomads, remote workers and travelers.