🎙 The Digital Nomads Daily Podcast Episode #86
Embracing The Challenges Of Online Entrepreneurship With Jolien
👇 Or listen in your fav podcast apps👇
Listen to our interview with digital nomad Jolien
🔥 Do I need to specialize or is it okay to be a multi-passionate entrepreneur? 🔥 How can I feel better about myself when life gets tough 🔥 How can I manage my time and day-to-day digital nomad life 🔥 Tips on how to make money online and start an online business 🔥🔥🔥 And so much more must-know digital nomad lifestyle tips for (aspiring) digital nomads!

"It's a process and you just need to go through it."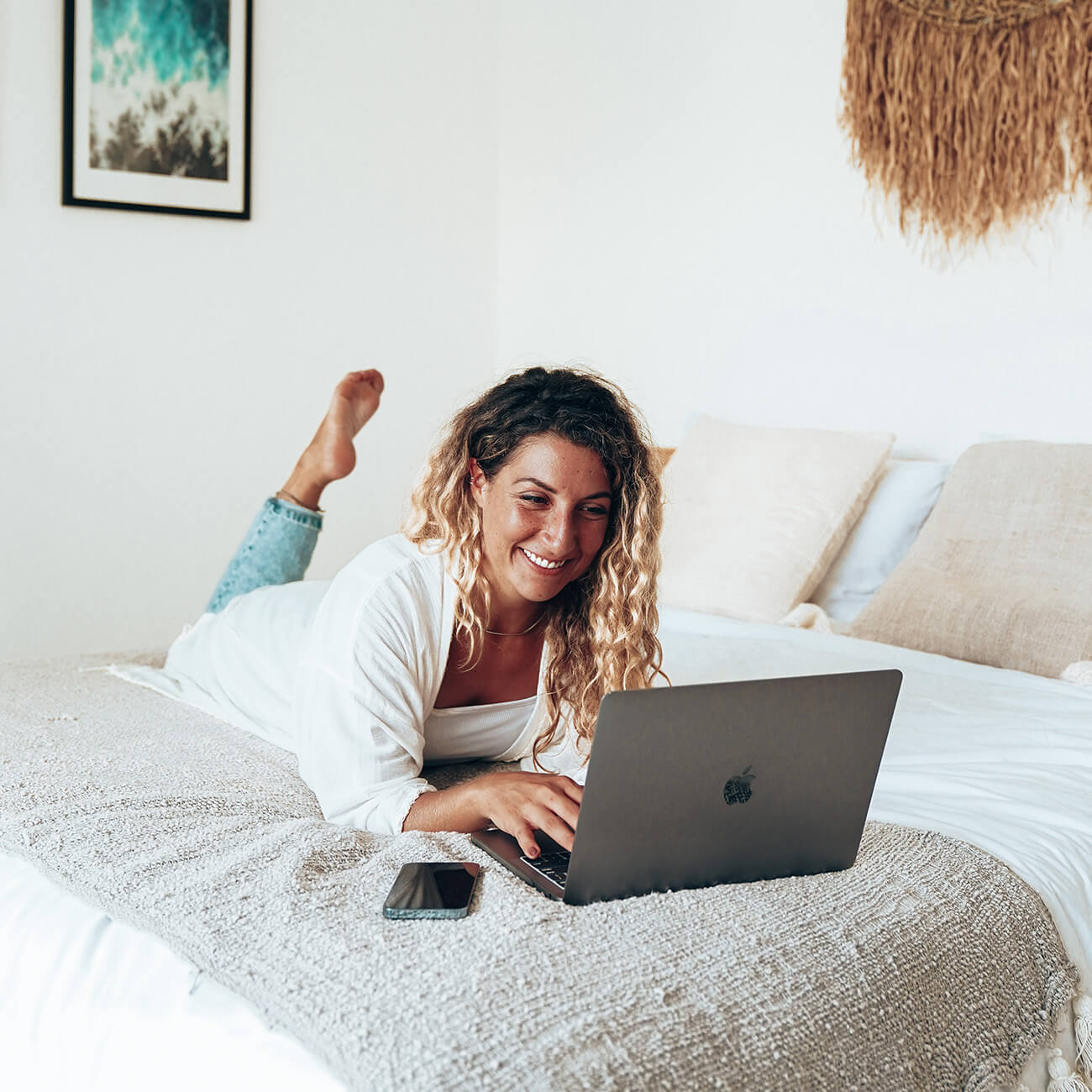 Meet digital nomad and multi-passionate entrepreneur Jolien
Tuning in from Spain, digital nomad Jolien started her life abroad five years ago and booked the cheapest ticket outside of Europe she could find. She loved her new travel life and after two years of budget traveling, she started doing seasonable work. At one point in her journey, she realized this wasn't just an extension or a temporary lifestyle anymore. Jolien decided to work online and truly embrace the new lifestyle. A remote job didn't fit her personally because her entrepreneurial mind was asking for something new and exciting, so she decided to do her own thing. Her digital nomad entrepreneur journey wasn't easy and she tried many different things, from drop shipping to blogging. Eventually, she found her passions and today, she helps coaches with lead generation.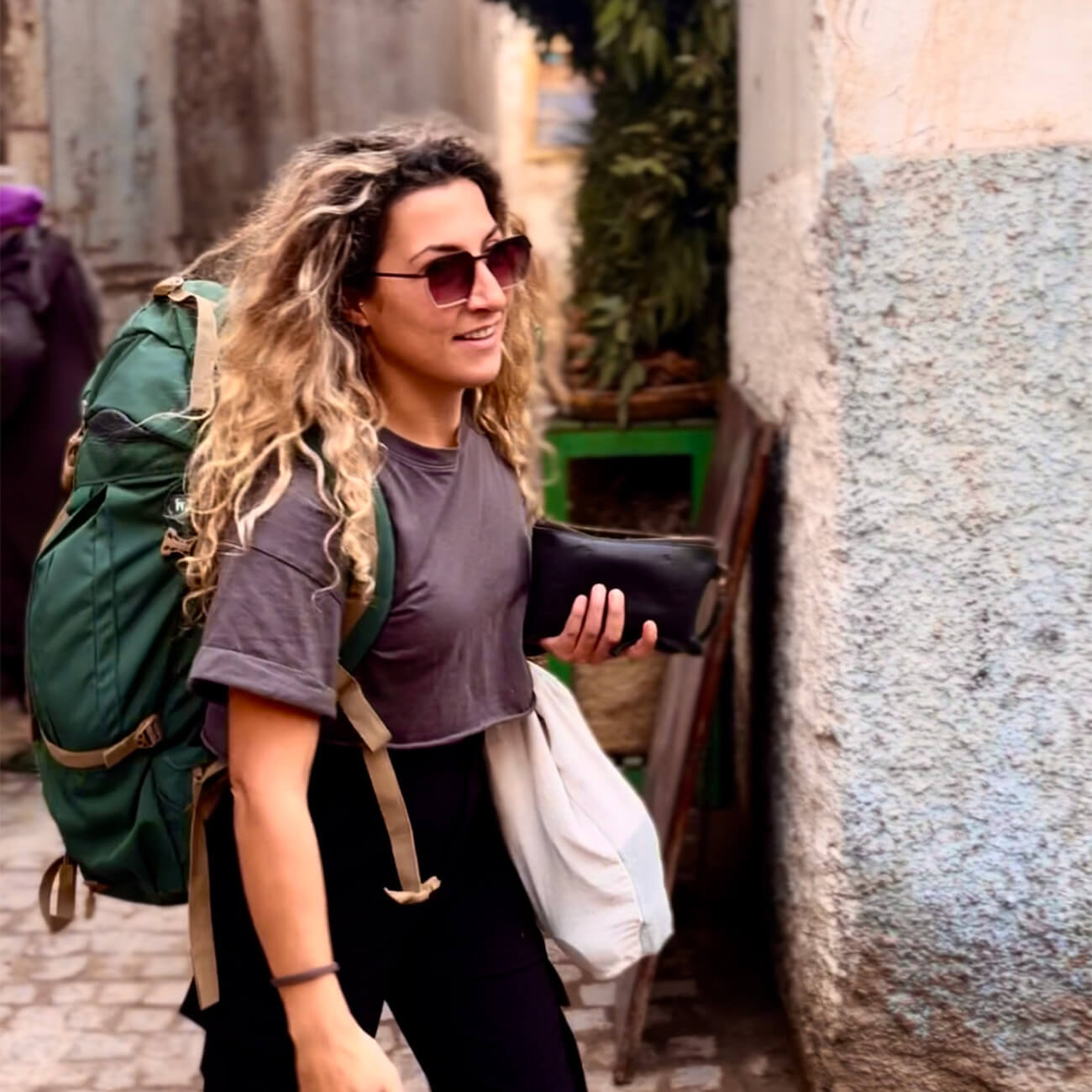 Embracing the challenges and messiness of entrepreneurship
Jolien is a multi-passionate entrepreneur and truly embraces this. It allows her to work on several projects she likes, have a flexible schedule and explore new ideas for her personal and professional growth. It's been a long journey and not easy because like many of us, we are not brought up with the idea that you can do multiple things.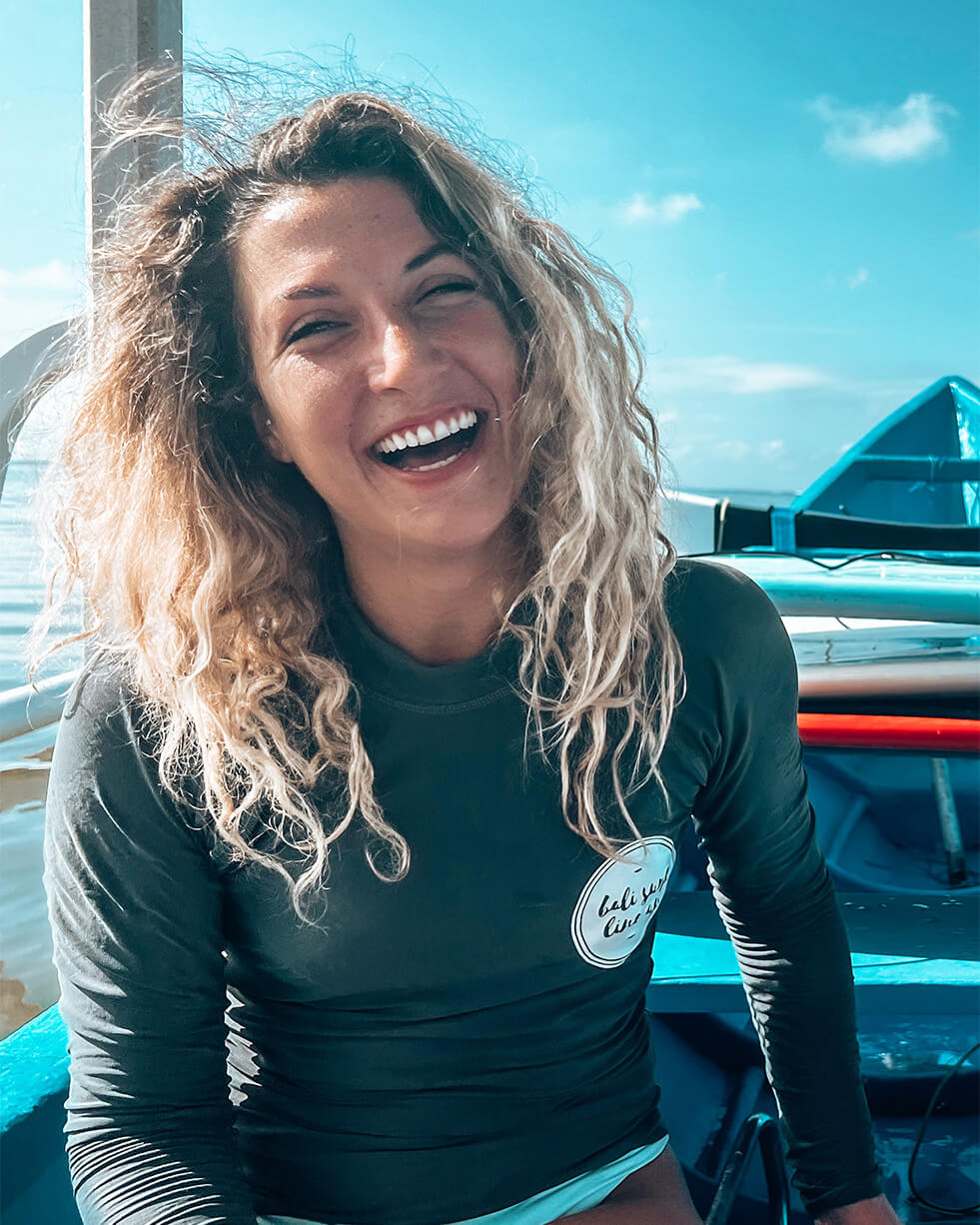 We also asked her for tips on how she manages her day-to-day creative entrepreneur life and well-being rituals. All digital nomads have their own well-being nurturing strategies and we love asking how others do it.
Jolien shared the following tips in this podcast episode:
💙 Pay attention to what you tell yourself and always talk nice to yourself
💙 Focus on the process and fully trust your unique growth process
💙 Be selfish and make decisions that are good for your well-being
💙 Stay true to yourself, your desires and your freedom goals
💙 Leave open spaces in your calendar so you get to enjoy life
💙 Make disconnecting from your screen and work part of your routine
💙 Connect with your emotions and don't avoid them.
💙 Reach out for help when you can't process things on your own
💙 Connect with other people in your industry or space
We loved having Jolien on the podcast and we truly hope these mindset rituals will help you in your day-to-day digital nomad life.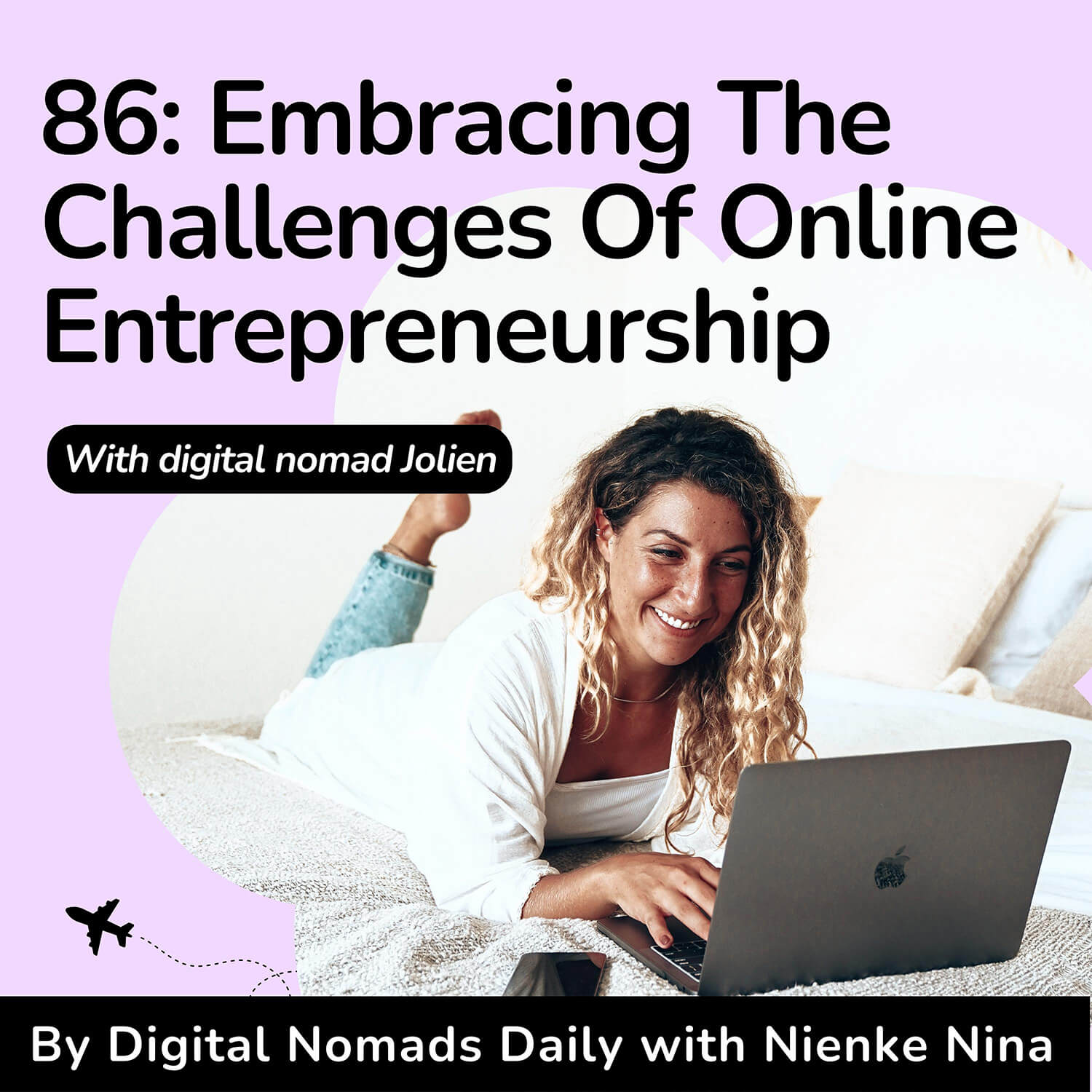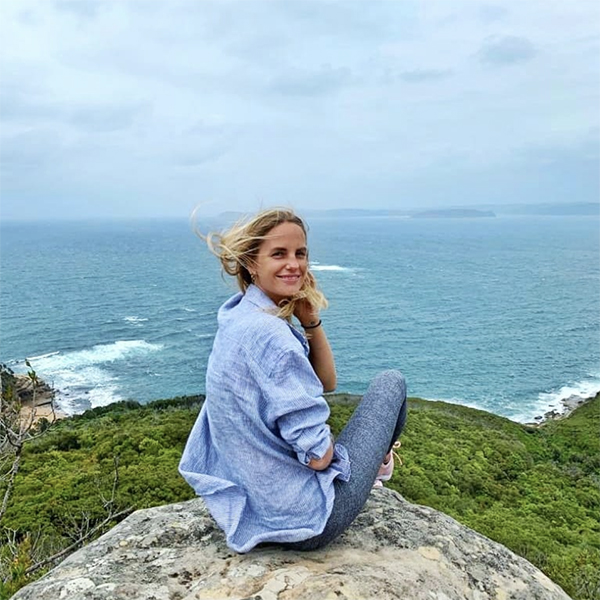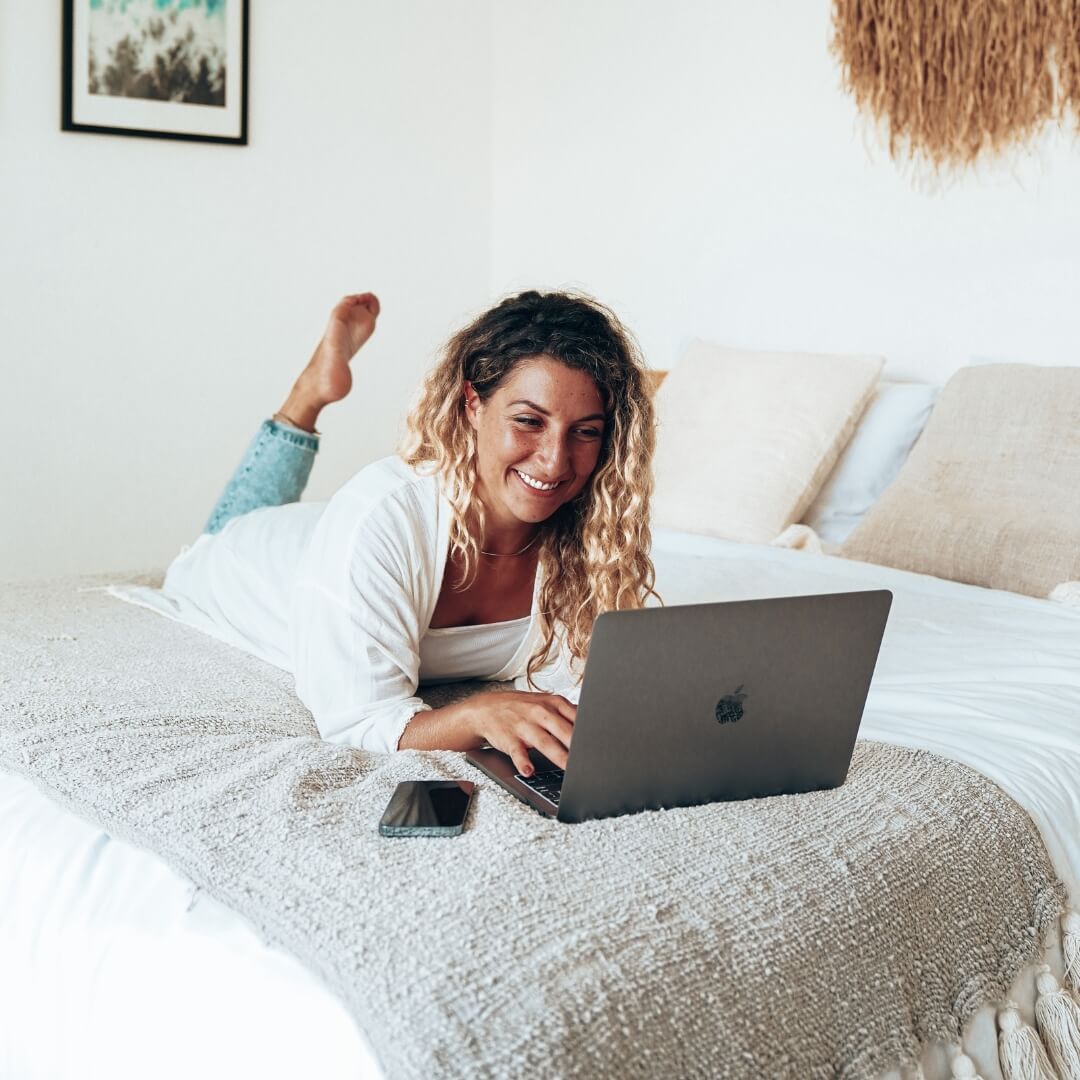 Other episodes you might like: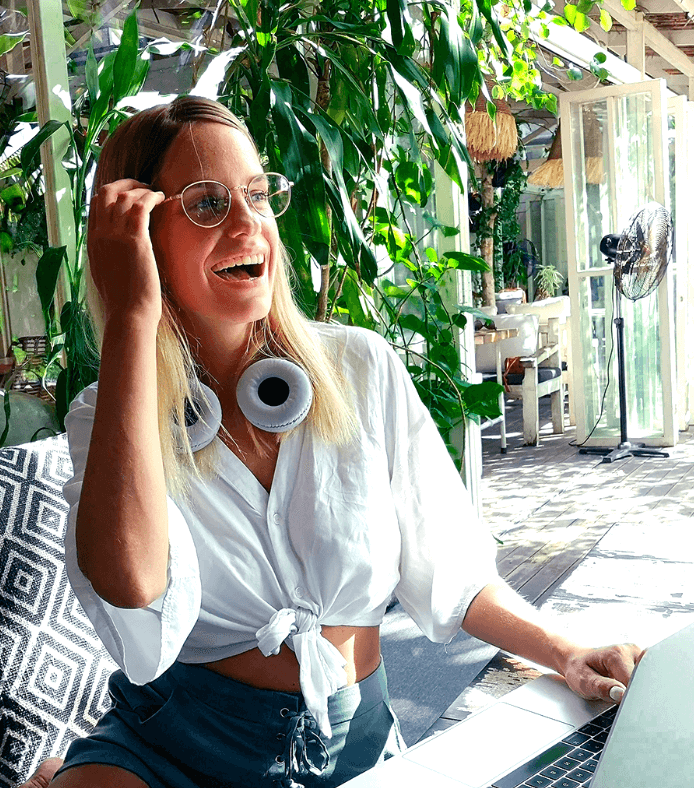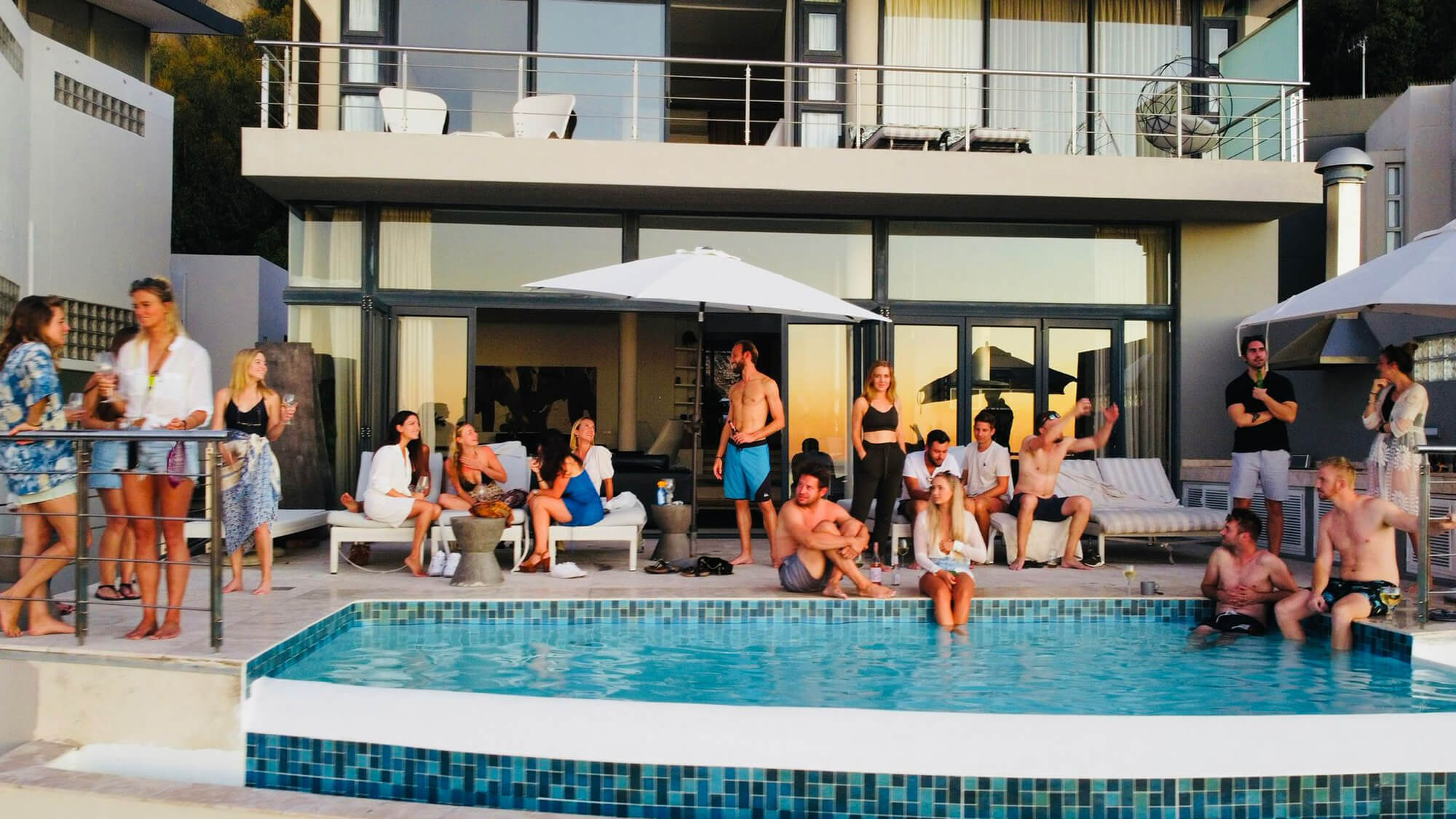 Do you want to reach a digital nomad audience?
Reach a high quality global audience of digital nomads, remote workers and travelers.