4 benefits of joining a co-working space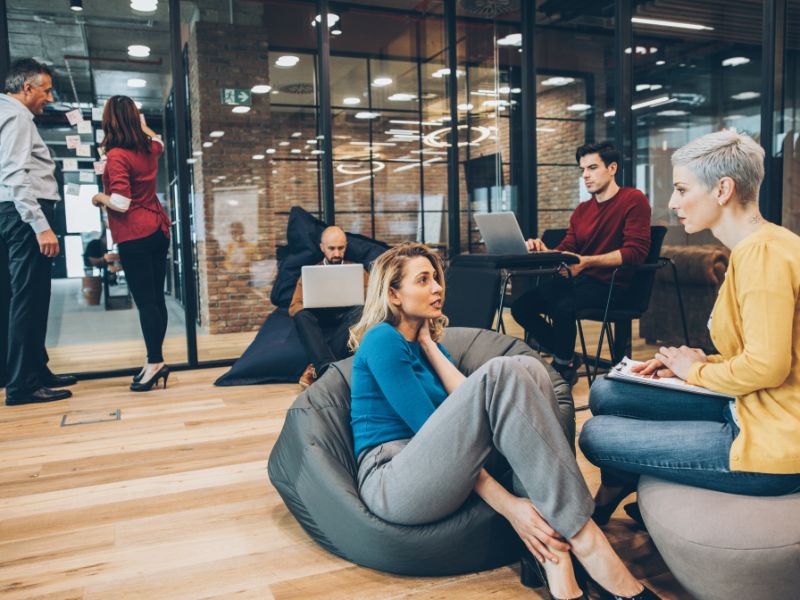 Co-working spaces are the answer if you are looking for an alternative work spot and need to get away from home. Co-working spaces have revolutionized and there are more than 18,700 co-working spaces around the world. In 2025 that number is expected to grow up to 26,000.
There are many benefits of joining a co-working space. It provides remote workers, digital nomads, small businesses, entrepreneurs, and also freelancers a place to work, feel part of a community, and network at the same time. In this article, you will find why it would benefit you to join, what to look for in a co-working space, and five things to keep in mind choosing your next work spot.
The benefits of joining a co-working space
Joining a co-working space opens new doors to endless opportunities. There are many ways you can benefit from signing up! But we have collected the four top benefits for digital nomads:
Opportunities to grow your network.
This is probably one of the most important benefits of joining a co-working space, as you can connect with other professionals from all types of industries. It allows getting your name out in the open and connecting with potential clients.
On The Digital Nomads Daily Podcast, Kenny shares that he met like-minded people, creative people, and even his business partner in a co-working space in Bali. A co-working space is a must-have membership for many digital nomads. Listen to the full episode with Kenny here
Increase your productivity.
Working from home or a cafe isn't always "meant to be" and can create situations where you are easily distracted. A co-working space can solve that issue the moment you're entering the space as there is an energy of "work mode" on. So with fewer distractions, you can focus and get more work done.
Cost-efficiency
While the price of co-working subscriptions varies, it's a smart investment for yourself and your business. Often, these subscriptions are flexible and you can pick something that meets your needs. It gets even more affordable when using Crossaint App. Instead of committing to one co-working space, you can visit all co-working spaces listed on the app with one simple subscription.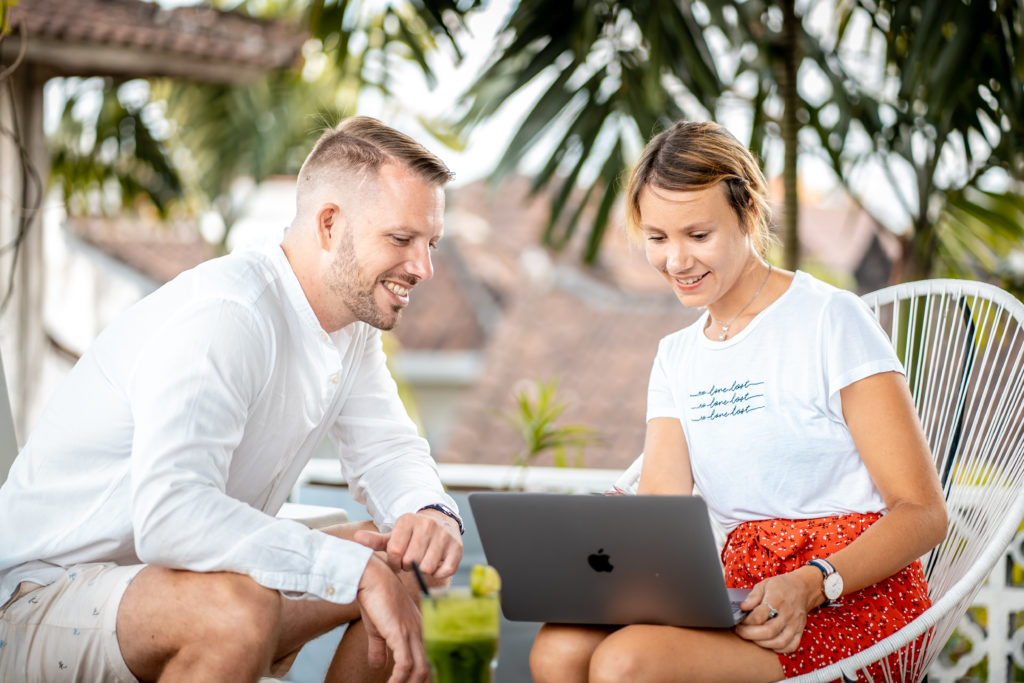 Sense of community
Sometimes working from home all day and having no one to interact with can make you feel lonely. Digital nomads, freelancers, and small business owners often face this and by joining a co-working space, you can easily solve this. Digital nomad Pat who's an ex-employee of Selina and WeWork, also shares how incredible the community element is of co-working space on The Digital Nomads Daily Podcast in episode #16 The Future Of Digital Nomads With Pat
What to look for in a co-working space
With rising numbers of freelancers, digital nomads, and entrepreneurs, more co-working spaces are also popping up. With so many great co-working options available, it can be confusing to know what's better for you or where even to start looking. Aside from the benefits of joining a co-working space, we want to share some things to keep in mind before joining one:
Location. Planning to go almost every day? Find something close to your area that has easy access by public transport or parking options. Nowadays, co-working spaces are the ideal spot, especially for digital nomads.
Amenities. Each co-working space has different amenities and some of these come with additional costs, like a phone booth. Make sure to research this beforehand so you know what to expect.
Facilities. Perhaps you're interested in having a communal kitchen s you can bring your own meals or want to have different types of seats. Think about what you need and then find a space that can accommodate that.
Cost. Like we said before, it's a wise investment but it comes with a price. So first, consider what membership works for you or use the Crossaint App for plenty of options.
5 essential etiquette tips for Co-working spaces
When using a co-working space, you must remember that it's a communal space where others are working too. Here are some tips to make your stay the best possible and ensure you respect everyone around you.
Don't be noisy. Each co-working space is different. Some have communal spaces to have meetings, silence booths, and areas to chill and relax. Make sure you realize how other people are using these spaces and not to bother anyone. People, for the most part, are there to work, and they won't appreciate people making unnecessary noise.
Clean after yourself and the area you have used. After you leave, more people will use that spot. So, clean after yourself and don't leave any rubbish or cups around.
Be organized. Try not to occupy other people's spaces when you work at a long table or shared desk.
If you need anything, ask. It's expected that when you get there, there are things you don't know. They will be happy to help you and guide you through the space and all the facilities and amenities that the place has.
Experiment with the space. Most co-working spaces have many different areas with different "vibes." Try them out, move to other spots, see what works best for you, and you get the chance to meet with more people.
Don't be afraid to try something new.
Keep in mind that any type of membership is not forever and you will have to discover what works for you best. It's good to try new things, visit different places and meet new people. Actively connect with others and join the events so it's easier to get to know the people you share your office with. We collected 33 ice breaker questions to start a conversation with digital nomads, read more here.