🎙 The Digital Nomads Daily Podcast Episode #48
How To Set Boundaries and Why You Want to Go Slomad with Kristin
👇 Or listen in your fav podcast apps👇
Listen to our interview with digital nomad Name:
🔥 How to live the digital nomad lifestyle and work remotely
🔥 How to boundaries as a digital nomad and for nomadic entrepreneurs
🔥 What is the difference between a slomad vs digital nomad?
🔥🔥🔥 And so much more must-know digital nomad lifestyle tips for (aspiring) digital nomads!

"The coconuts do not hydrate enough for a soul-sucking job"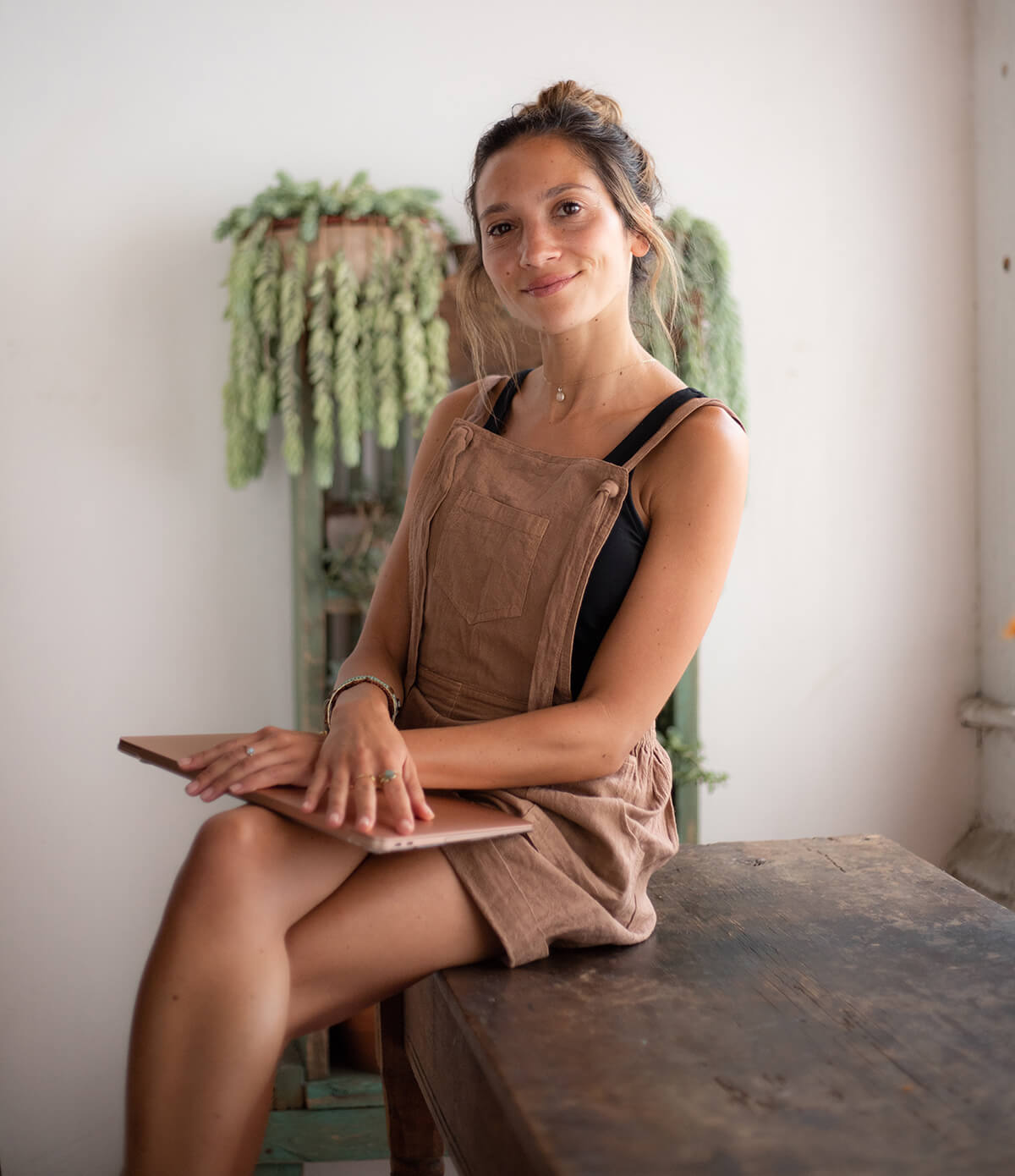 Meet digital nomad slomad Kristin
Every digital nomad has a unique way of designing their lifestyle. Kristin's digital nomad journey started 4 years ago in Buenos Aires, Argentina. She was already living abroad and loved immersing herself in new cultures and experiences. So her travel journey continues and with that, she became a digital nomad.
Kristen is passionate about helping people find answers to tough questions and challenges. She does this through coaching and she started her career as a lifestyle coach. Many coaches are working for themselves but Kristen was a remote worker at the time and part of a company.
A big life transformation many people face is career-related and she also underwent a huge change. She left her job, focused on remote careers and the digital nomad lifestyle and started working for herself. So today Kristin is an entrepreneur and she shares that this comes with its own challenges.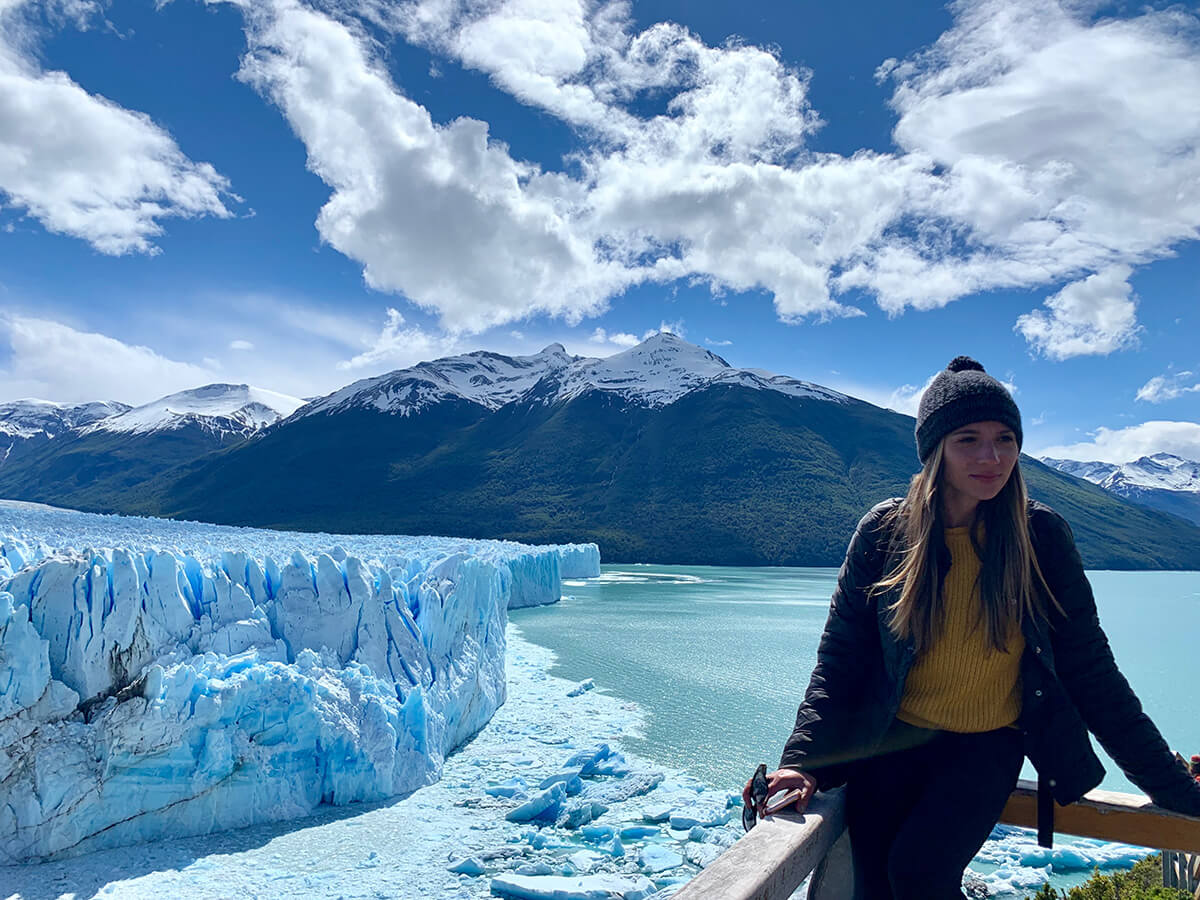 Remote work and the digital nomad lifestyle
The way you earn a living is a huge part of your awakening time. This means for the majority of the Gen Z generation, liking your job and getting fulfillment from your work is one of the many non-negotiable. Digital nomads are no different in this and the same goes for remote work.
The concept of the perfect job is pretty glamorized these days. Again, the same goes for remote work. What is important though, is that you like your work and its environment. This process can be pretty overwhelming but Kristin shares two important steps.
First, you want to connect with your core values and transform these into your non-negotiables. Once you have clarity around your unique core values, you can look at things you are passionate about. With this information, you can start looking for a (remote) job or even start a business connected to what matters most to you.
"We have jobs for phases in our lives and for versions of ourselves that best serve us and we grow and evolve in our careers."
Other things to look at are your skills and external factors. Kirstin shares that the coaching piece could be life-changing in this process because of its powerful questioning, which could easily create clarity for you.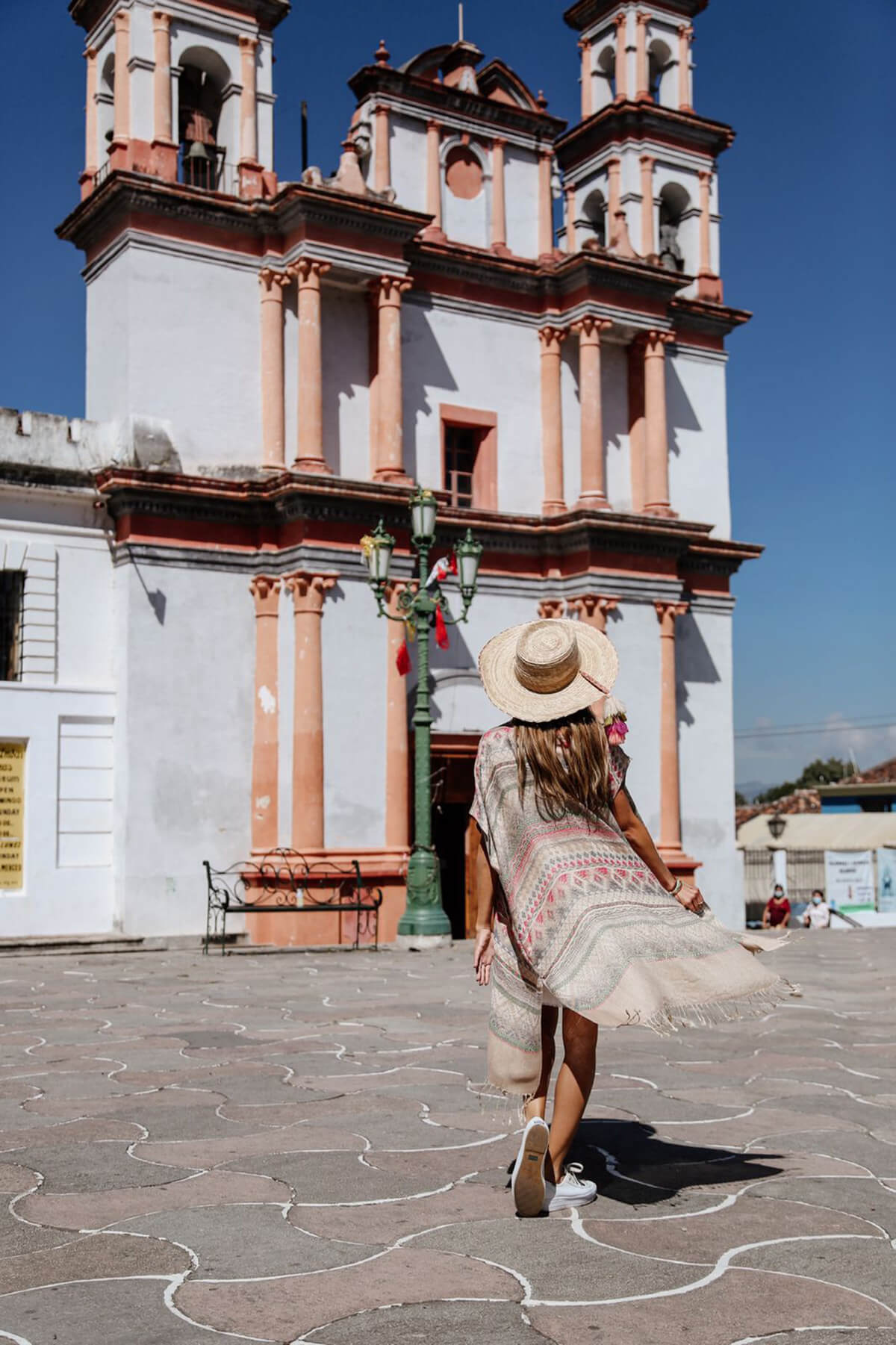 What is the difference between a slomad vs digital nomad?
Many digital nomad entrepreneurs who joined The Digital Nomad Daily podcast already stressed the challenge of combing building a business and travel. Kristin is also experiencing this now but something thas that helped her feel more grounded and connected with her goals is to slomad.
A trending word that we see more these days is the term "slomad" or the self-made verb "slomadding". So the difference is basically the pace of which you are traveling or switching locations.
Slomads prefer to stay longer in one place for various reasons but for Kristin it's about feeling more grounded, making deeper connections and feeling more productive because she can focus on work without the pressure of travel and adventure. She has time to do everything she desires because she stays a few months in each location.
Other digital nomads like Tim Martin and Marcel enjoy slomadding. Your host Nienke Nina is also on team slomad for similar reasons.
Tips for setting boundaries for digital nomads and nomadic entrepreneurs
Everyone needs boundaries but unfortunately, it has a strong or even negative connotation. We love Kirstin's approach towards setting boundaries. She says it's about creating guidelines to help you and others navigate life.
This goes back to your core values and how they come to life in your personal and work life. Think about what the non-negotiables are for you and what makes you feel comfortable, happy and loved. Kindly sharing these guidelines with your close environment and constantly checking in with yourself is what will help you navigate through life.
Suppose you want to learn more about setting boundaries at work. In that case, you definitely want to listen to our episode with Anna Maria. She shares how to set boundaries in a remote work environment in a kind way which is incredibly helpful for freelancers, entrepreneurs and remote workers.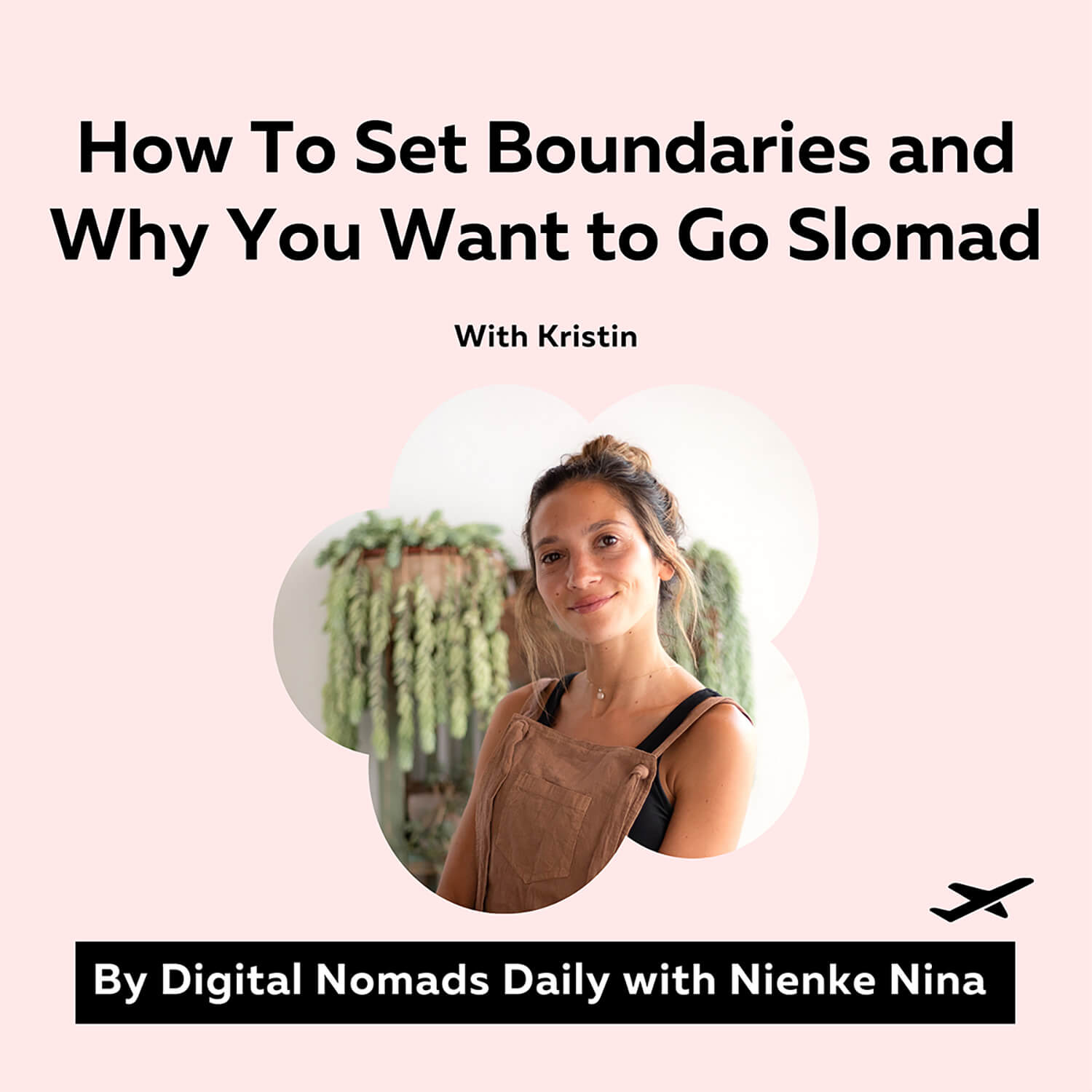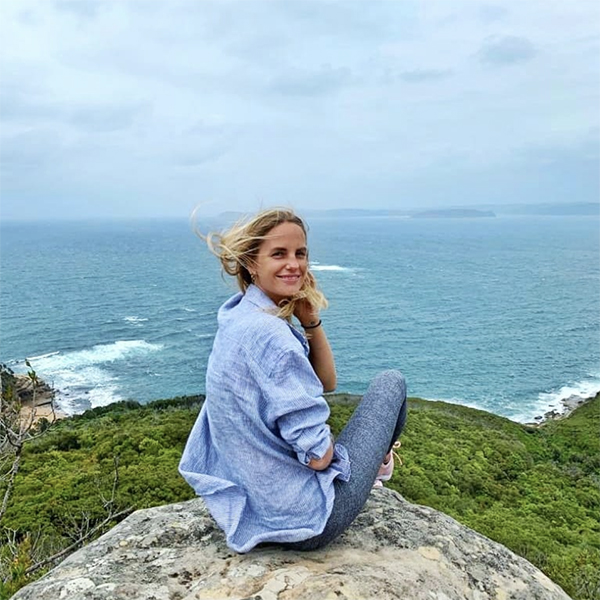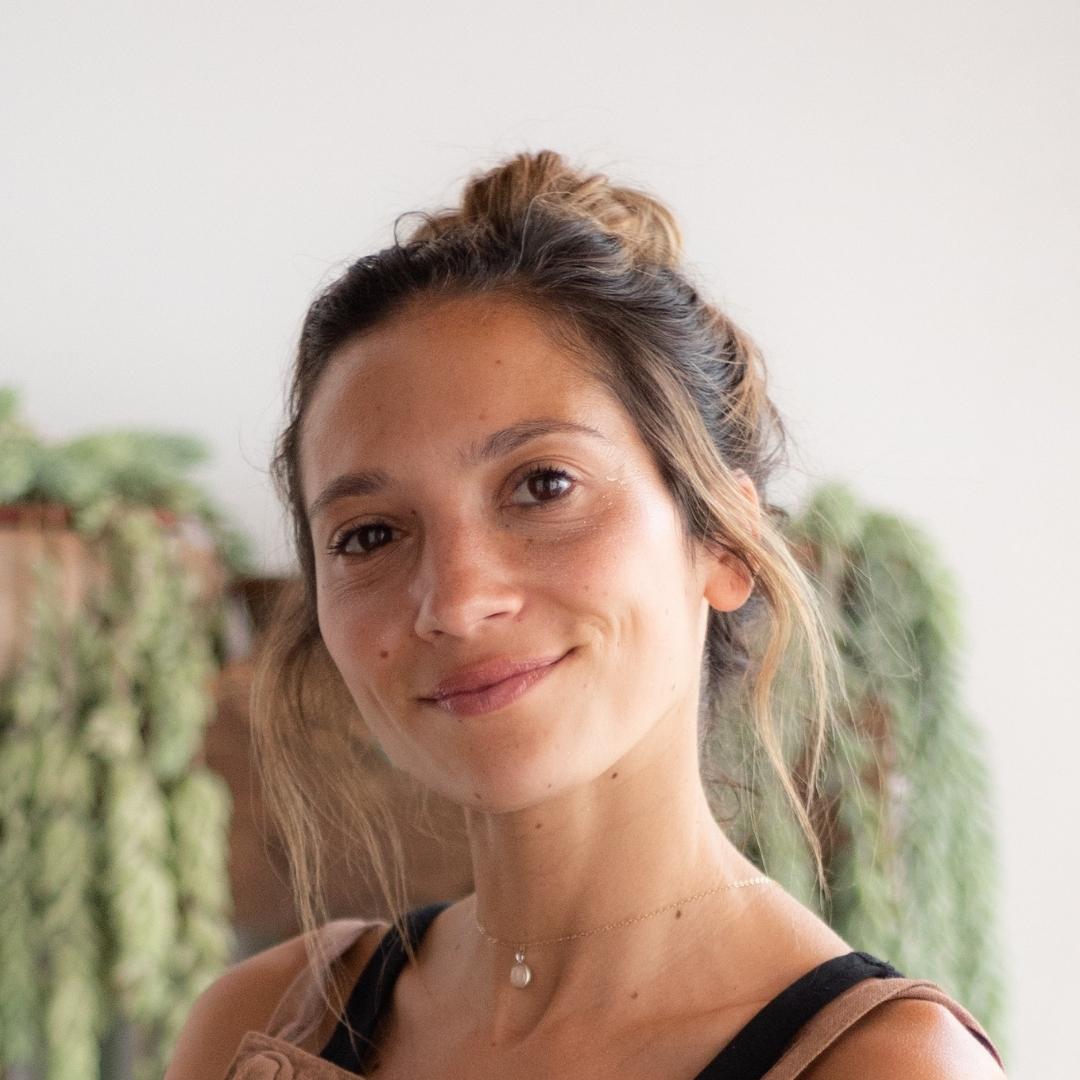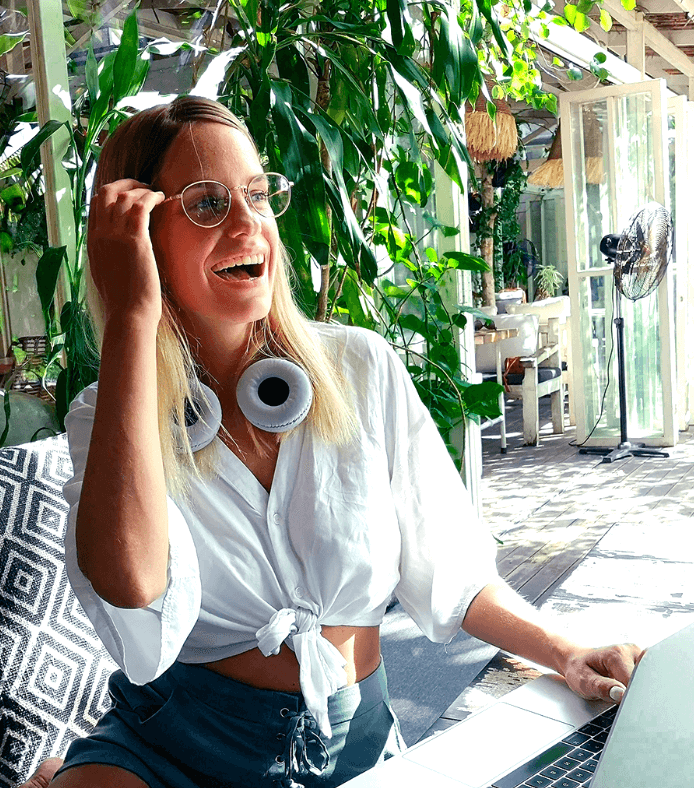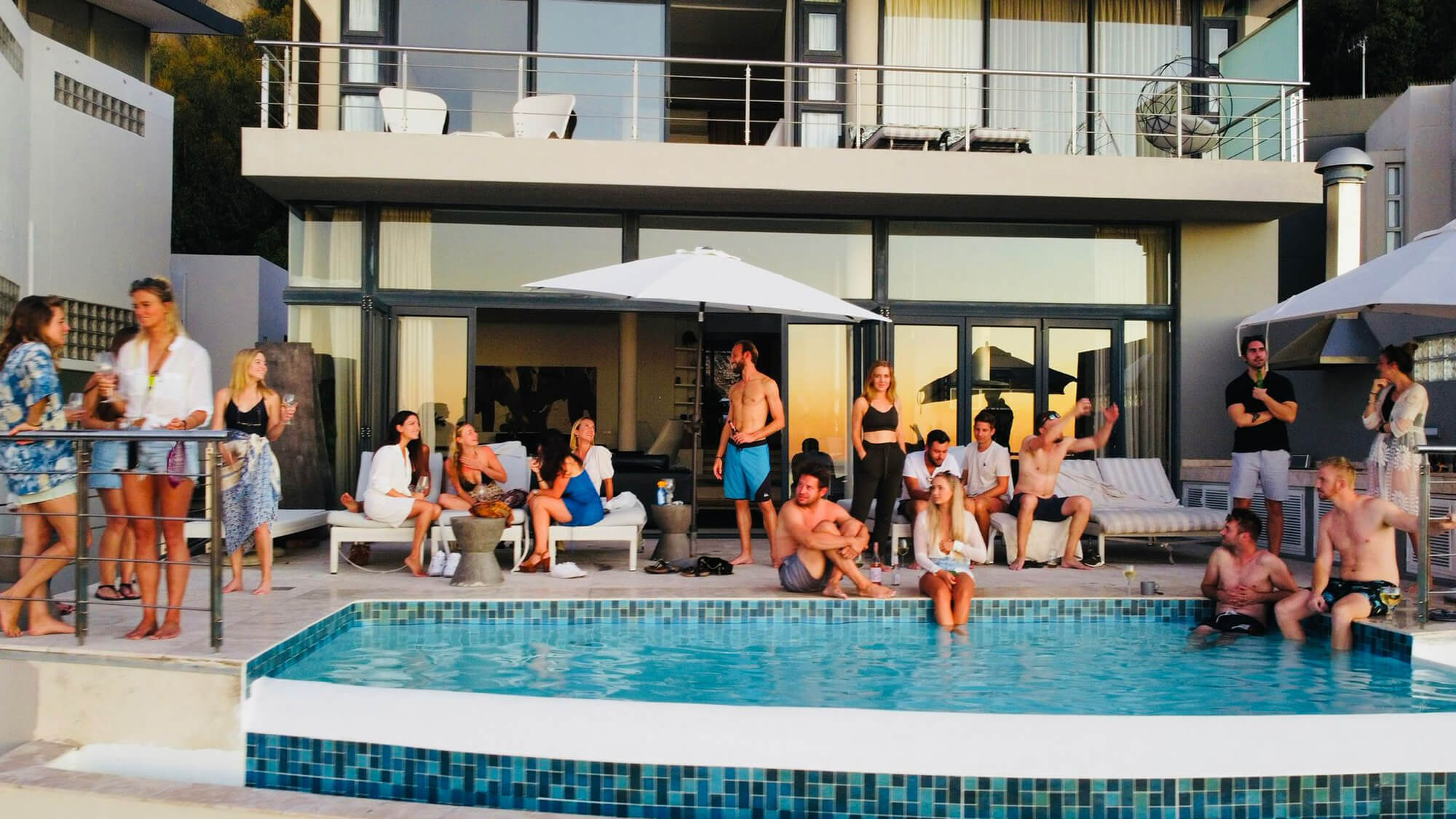 Do you want to reach a digital nomad audience?
Reach a high quality global audience of digital nomads, remote workers and travelers.