🎙 The Digital Nomads Daily Podcast Episode #85
How To Get Back Into Your Flow When Feeling Stuck In Life With Nienke Nina
👇 Or listen in your fav podcast apps👇
Listen to our episode with Nienke Nina:
🔥 Mindset tips when you feel stuck
🔥 7 reflection questions for digital nomads
🔥 Why digital nomads want to use two notebooks
🔥 Looking for a remote job and you are totally stuck?
🔥🔥🔥 And so much more must-know digital nomad lifestyle tips for (aspiring) digital nomads!

"If you are not curious, stay home. This lifestyle only works if you are curious and constantly tapping into your curiosity."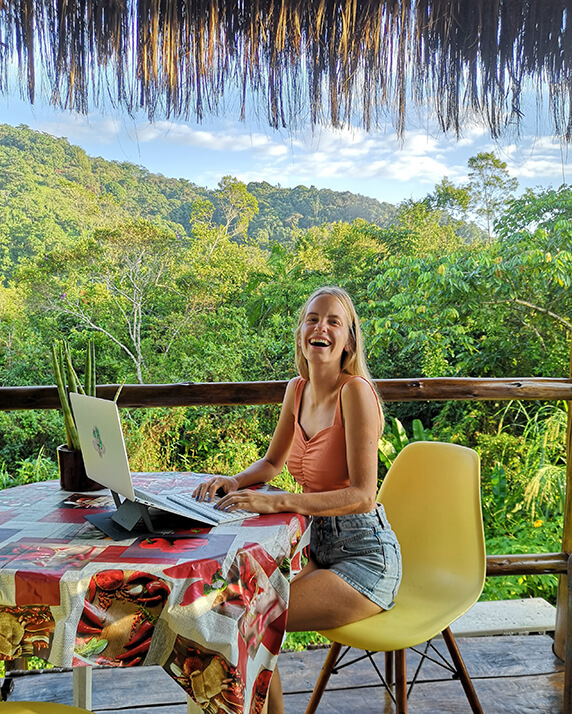 The digital nomad lifestyle is an ongoing self-development journey and it's not always as sexy and fun as it looks like online. That is the truth and on The Digital Nomads Daily Podcast, we share what is going on behind the scenes with experienced digital nomads.
As a digital nomad for over five years, Nienke Nina also experiences ups and downs and sometimes, this is very challenging. She is not alone in this because everyone experiences this in life and the digital nomad lifestyle isn't a cure for never-ending happiness. So what can you do when you are feeling stuck in life? Or when you are unsure what your next steps are?
Journaling is a great way to understand yourself better and reflect on things in life. There are many different ways how you can journal and Nienke Nina recently had a clarity week, well ten days, where she was home alone and asked herself some deep questions.
7 reflection questions for digital nomads
Reflection question #01 What is really going on?
Maybe you are feeling uneasy or what is going on is crystal clear. Writing it down and dissecting it helps you deepen your understanding of what is truly on your mind. Sometimes it's related to a specific event, but it can also be small things making you feel uncomfortable and stuck in life.
Reflection question #02 Why am I so worried or anxious about this?
Now that you understand what is causing you this nagging feeling, you can dive deeper into what makes you anxious. Nienke Nina looks at life as different pillars like health, financial security, giving back, professional growth and relationship. Your worries impact the health of each pillar so instead of thinking everything is jus bluuuh, focus on how your worries are impacting each pillar.
Reflection question #03 Where do I feel this emotion pop up in my body?
Whatever goes on in your mind impacts the body. The brain signals all sorts of things to the body every millisecond so your mind and body are undoubtedly connected. So if you feel happy, your body could feel lighter and when you feel anxious, your stomach could get upset. This differs from medical conditions; you should always consider seeing a doctor. The essence of getting to know your body better is finding signals whenever worry, anxiety or stress arise because sometimes the body can tell us more than the mind does.
Reflection question #04 What do I need to nurture myself?
Self-nurturing is super important because you don't want to know what is going on but actually move forward. Remember that self-nurturing is not only about solving problems but could also be simply understanding them and accepting the situations. We live in a world where we always need to solve or improve something, but that isn't always the best way to go about it. So create guidelines for yourself so that you can act on your feelings the next time they arise.
Of course, staying in a negative headspace isn't healthy so your self-nurturing strategy will also focus on shifting the energy to a more positive state of being.
Reflection question #05 Which actions can I take to nurture myself?
So the next question focuses on shifting your energy. 4 action types can help you break through patterns and move towards a more comfortable and perhaps even more positive headspace.
Tap into your:
🌟 Playfulness: go for an adventure, play sports, or do something active outside the house
🌟 Nurture: Give back to people, animals, or the planet and join activities where you do good. If you want some inspiration on how digital nomads give back, check out the episodes below:
08: Leaving the corporate world behind and reinventing yourself with nomad Tarek
46: The 5 Best Ways To Find Friends For Digital Nomads With Marina
🌟 Lust: Focus on your relationship with your loved or go on a date so enhance your feelings of lust.
🌟 Curiosity: Get excited and do something new, like meeting new people or learning a new skill.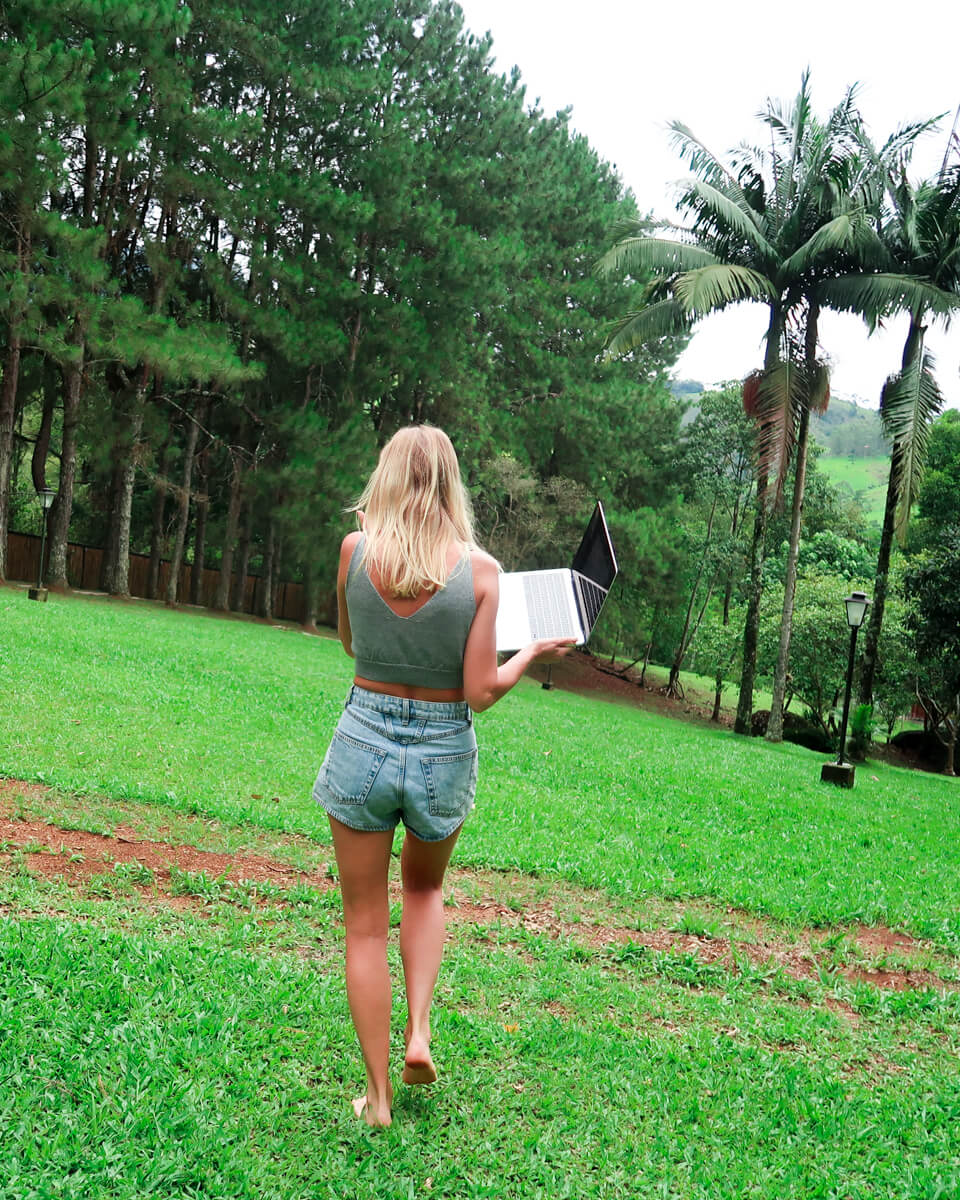 Why digital nomads want to have two notebooks
The last two questions in this process are focused on nurturing yourself. Self-awareness and personal growth are popular topics in the digital nomad community, including reflecting and focusing on learning. Not just when you feel stuck, but digital nomads have a habit of constantly tuning in with themselves so they can design and live the best lifestyle.
Growth doesn't exist with our learning so while you are living life, you want to keep track of your learnings too. Especially during a clarity weekend, capturing your learnings can superpower you.
Nienke Nina travels with two notebooks. One tracks her overall well-being and is more like a journal, and her second notebook focuses on positive thoughts and exciting new ideas for her personal and professional life.
Reflection question #06 How am I feeling after nurturing myself?
Reflection question #07 What did I learn?
Looking for a remote job and you are totally stuck?

In this episode, Nienke Nina also shares a personal story about her remote job and career shift. If you are a remote job seeker or are switching careers, the episodes below are super insightful and inspirational.
53: Must-Know Resume Tips To Land A Remote Job with Michelle
12: The Secret Of Finding A Remote Job With Jordan Carroll
37: How To Find A Remote Job And Take Ownership Of Your Career With Juliana
48: How To Set Boundaries and Why You Want to Go Slomad with Kristin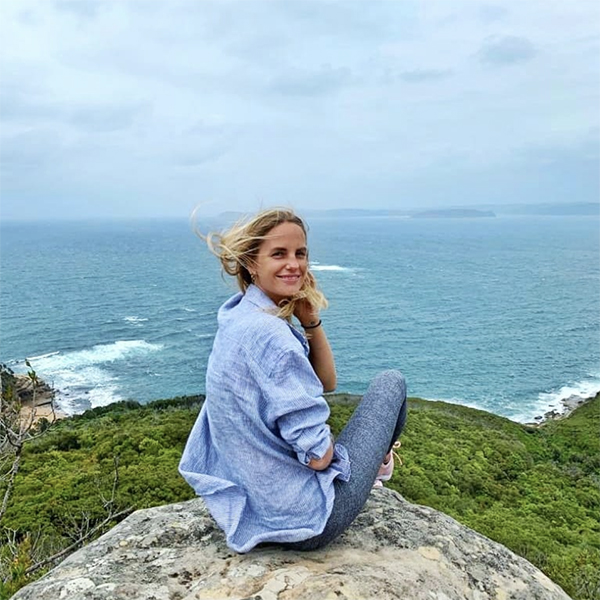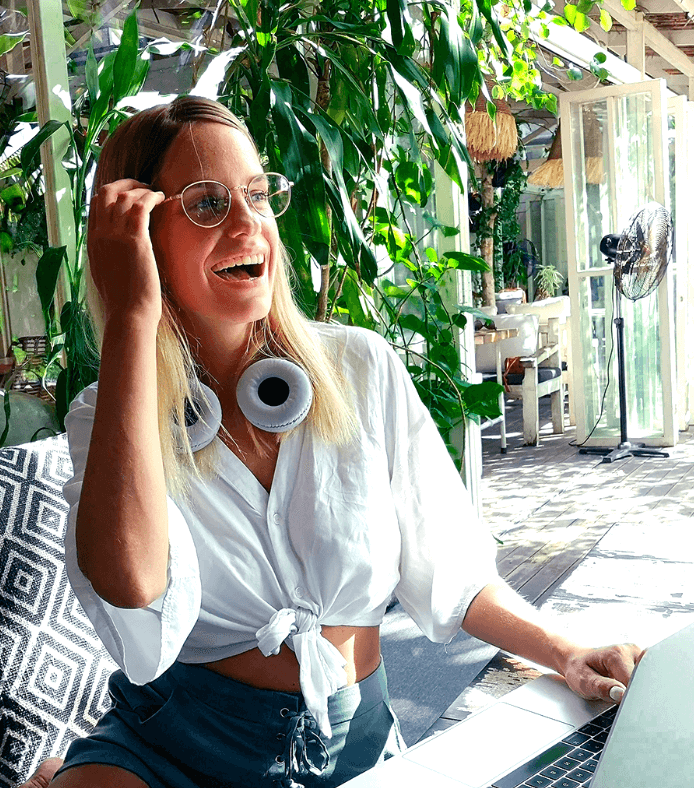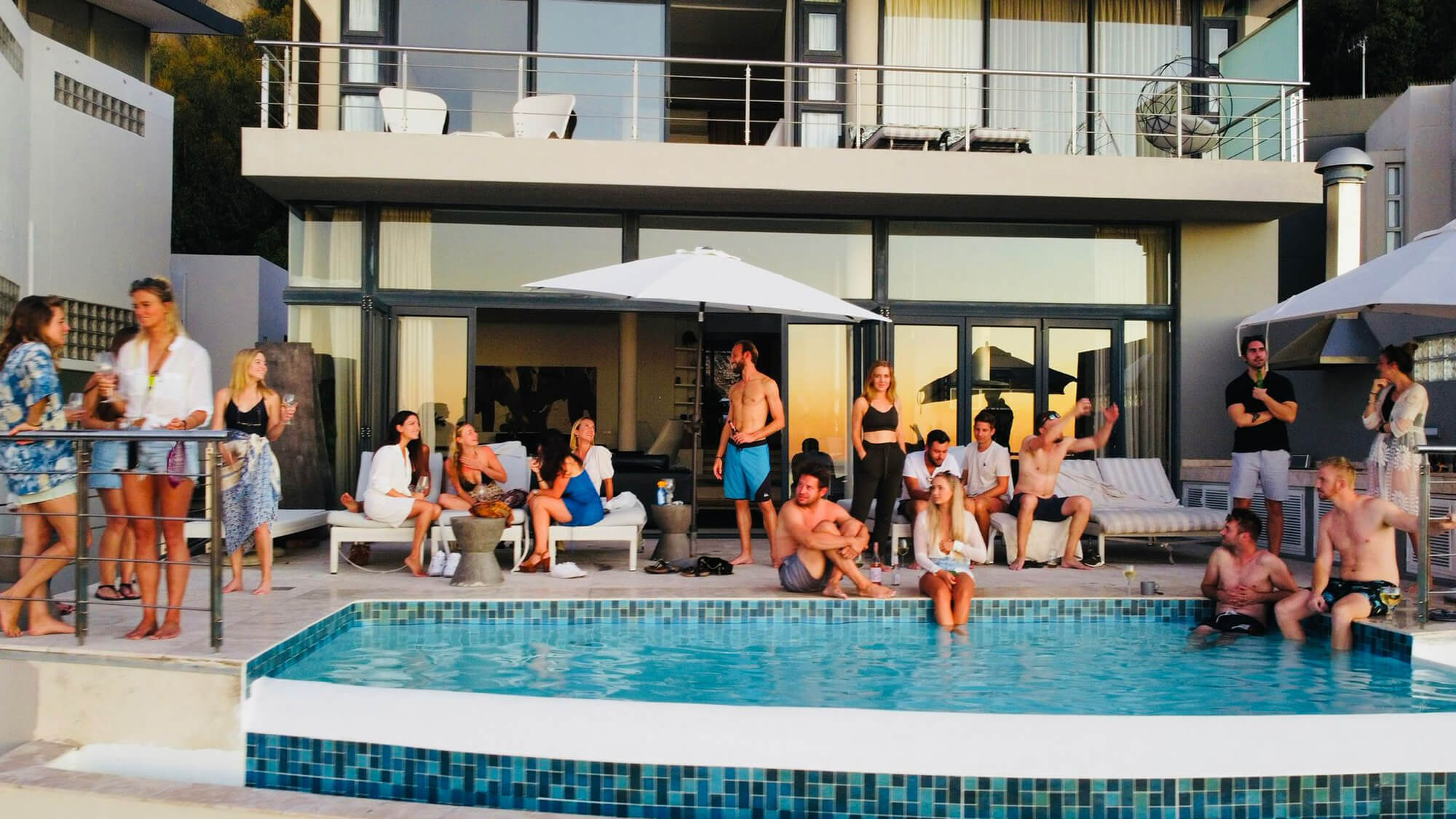 Do you want to reach a digital nomad audience?
Reach a high quality global audience of digital nomads, remote workers and travelers.