Tips for becoming a freelance website designer
Meet Chels, a website designer who started her freelance career about 3.5 years ago. She loves traveling and spending her days in nature and off-grid areas. We talked with Chels on the Digital Nomads Daily Podcast about her digital nomad van life. Chels joined once again the podcast to chat about what it takes to become a freelance website designer, listen to the full episode here. This article covers what we talked about on the podcast, providing you the most valuable takeaways. We would love for you to tune in and listen to the full episode and learn how to become a successful freelancer.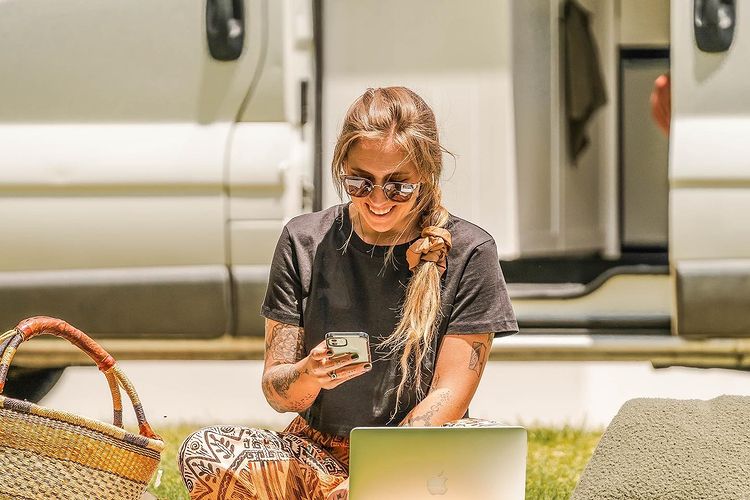 The perfect balance between design and strategic thinking
Creating a website is so much more than just making it pretty. As a website designer, Chels helps her clients beyond making beautiful websites. She helps her clients with branding, strategy and Search Engine optimization. Having the branch between the two, design and strategic thinking, is what she loves most about being a traveling website designer. She is living her dream life traveling the world and working in a van. Learn more about her vanlife here on her first episode on the Digital Nomads Daily Podcast.
The skills to becoming a freelance website designer
A feeling for design and branding is a must as a website designer. When talking about the necessary skills, Chels shares that time management is critical. In the first year of business this was partially challenging and looking back she realized she barely took a day off. This is common for all freelancers regardless of your field. Managing your time means understanding your workload, taking days off to recharge and constantly being aware of when to push it and relax. 
Chels also shares that she developed the skill to be a chameleon. As a creative freelancer, she had to learn how to understand clients, know what is inside their heads and how to adapt to different clients' needs. 
Like creative entrepreneurs Tiff and Micaela both shared on the podcast, it's important to be a good communicator. Not only with your prospects and clients but also with the people you work with.
Daily tools Chels used for her traveling website design business
As a website designer, some creative tools are obvious and Chels works mostly used Adobe XD for website designs and Canva for brand assets. There are many website platforms like Wix, Elementor and Divi. Chels prefers to work with only Squarespace and Showit. Another tool she loves is www.coolors.co to create the perfect color palettes.
Next to website tools, the other software she used are Trello to manage her projects and tasks. Trello is very similar to ClickUp, Monday.com and Asana and what is important is that you find a tool that works for you. She also used a screen recording tool called Loom and plans her work in Google Calendar. 
Like every business owner and also freelancer, accounting is part of the game too. Chels doesn't like doing accounting but has set a cadence for herself. She also works with accounting to make sure she is doing it correctly as this is something you don't want to mess up. Chels also recommends having three accounts, one for income, one tax savings account and one account (if you have a lot of expenses) to track the expenses.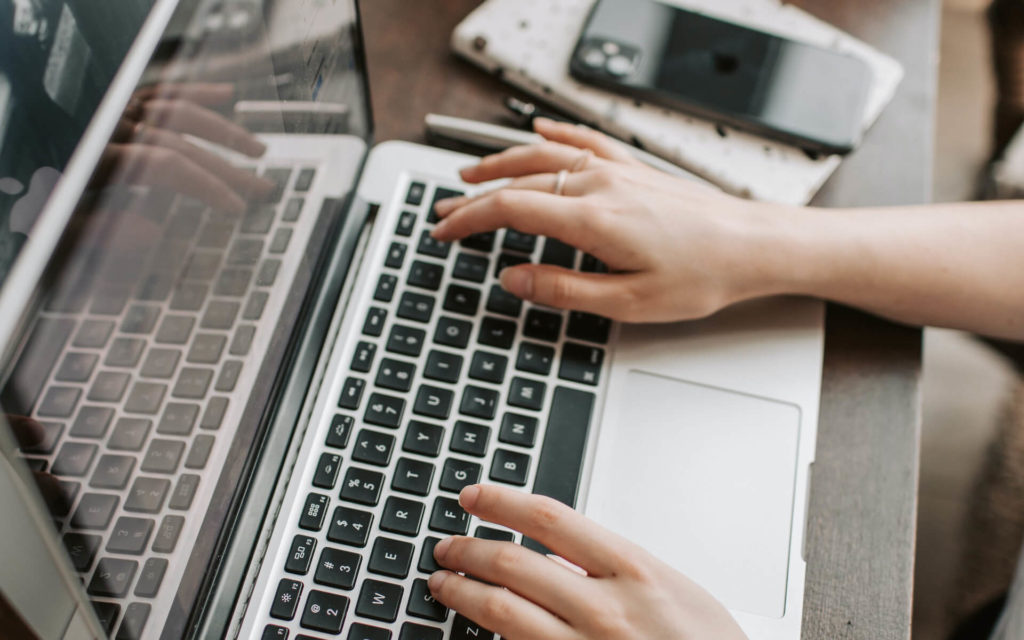 Tips to find clients for freelance website designers
One of the hardest things is to find clients regularly and everyone goes through this process. Chels shares a couple of helpful tips to find clients for your business
Find clients tip #01
Tell everyone what you are doing and share it across different platforms. This is especially important when you are starting out and don't have many clients yet.
Find clients tip #02:
Don't shy away and show your work so others can see what you have to offer. Whether it's a portfolio or a paid project, the best way is to let other people experience your work so you create a connection. 
Find clients tip #03
Promoting your business online aka ''digital marketing'' takes a lot of time. Another great way to find more clients is through referred programs and this has been working really well for Chels. For every new client referred by an existing client, the existing client gets a so-called kickback. This basically means that the existing clients get a commission for everything (s)he brings new customers to your business
Find clients tip #04
Connecting with other freelancers across different industries is another way to expand your network. Find people who you can collaborate with by joining online groups and events. Remember that these type of collaborations is about adding value so be patient and join groups to give first before promoting yourself. 
How much can you earn as a freelance website designer?
Chels started her freelance website design career making around 300 USD for a custom design website. Many freelancers who are building a portfolio and gaining experience start at a lower price point. Throughout her career, she gained more knowledge, and experience and has built a strong portfolio which allows her to charge more over time. Today a custom website design and build would be around 4000 USD. 
Everyone can become a successful freelance website designer
To be successful every day the biggest challenge is to show up every day and stick to it. Especially in the beginning of her freelance career, it was challenging but as she got more experience and found more clients, her confidence increased. 
The life of a freelancer knows many ups and downs but once you found your passion and the right clients is beyond rewarding. Chels wishes she started earlier and we totally get it. Listen to the full conversation for more tips and inspiration here or head straight to Spotify.