"Embrace all the challenges and embrace falling on your face. It will evolve and that's the beauty of this lifestyle."
Share this episode on your favorite channels 💬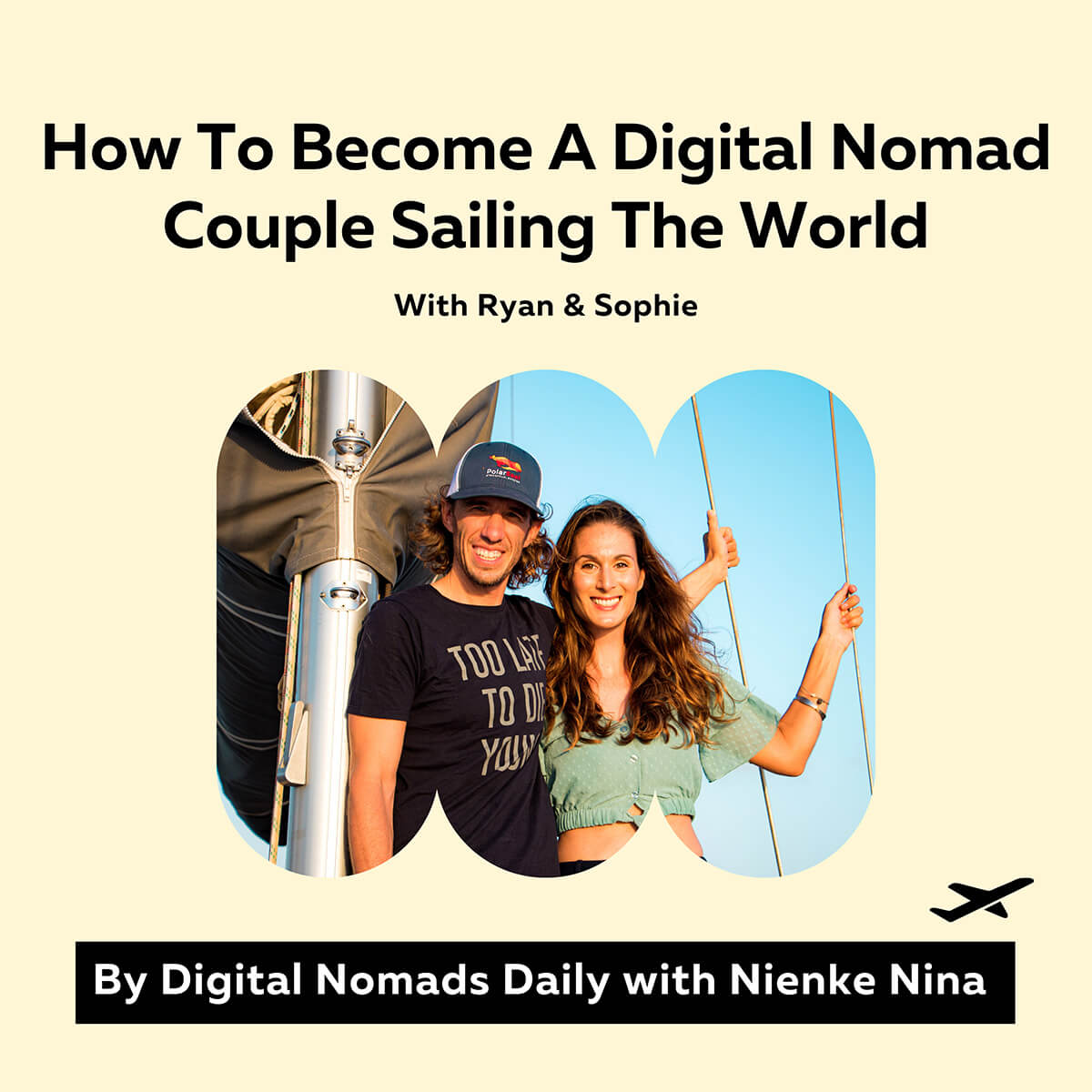 36: How To Become A Digital Nomad Couple Sailing The World
This week we have a nomadic tinder love story on the podcast! Shortly after Ryan and Sophie met, they left their corporate lives behind and bought a sailboat to kick off their journey and become a digital nomad couple sailing the world. Fun fact, the couple did not know how to sail and had to learn everything from scratch. In this episode, we talk about the daily challenges of digital nomad couples and what their day-to-day life looks like. While the digital nomad lifestyle and the boating life look glamorous online, the couple shares what it truly takes to become a successful digital nomad couple. Tune in for life advice for digital nomad couples and enjoy an episode full of tips and funny stories!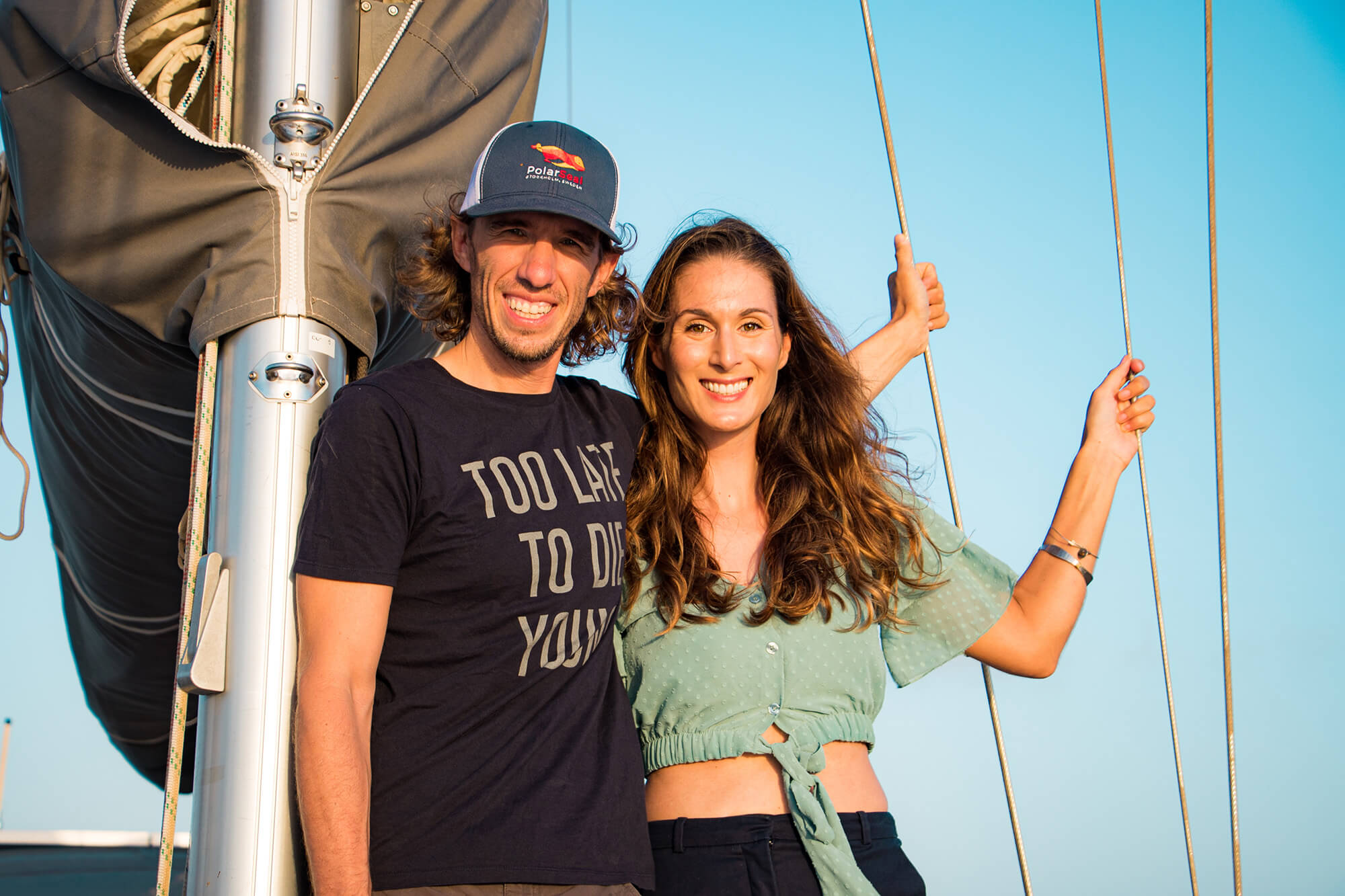 From corporate live to becoming a digital nomad couple sailing the world
Ryan and Sophie are an adventurous digital nomad couple sailing the world. They have been nomadding for five years and started their journey together shortly after they met on the dating app Tinder. Both were very fed up with corporate life and were in for a change. So when they decided to leave everything behind and buy a sailboat. The couple didn't know much about sailboats or sailing; their friends and family were laughing. Years later, Ryan and Sophie are laughing as they live an adventurous lifestyle visiting beautiful corners of the world and the relationship is stronger than ever. Their boat isn't just any sailboat but it's their third character in their lives and needs constant attention. Aside from managing the boat and traveling, Ryan and Sophie are also working remotely. Sophie is a full-time content creator. Ryan is passionate about battery technology for people who live a remote lifestyle, like boaters or people like podcast guests Chelsea who is nomaddding from a van.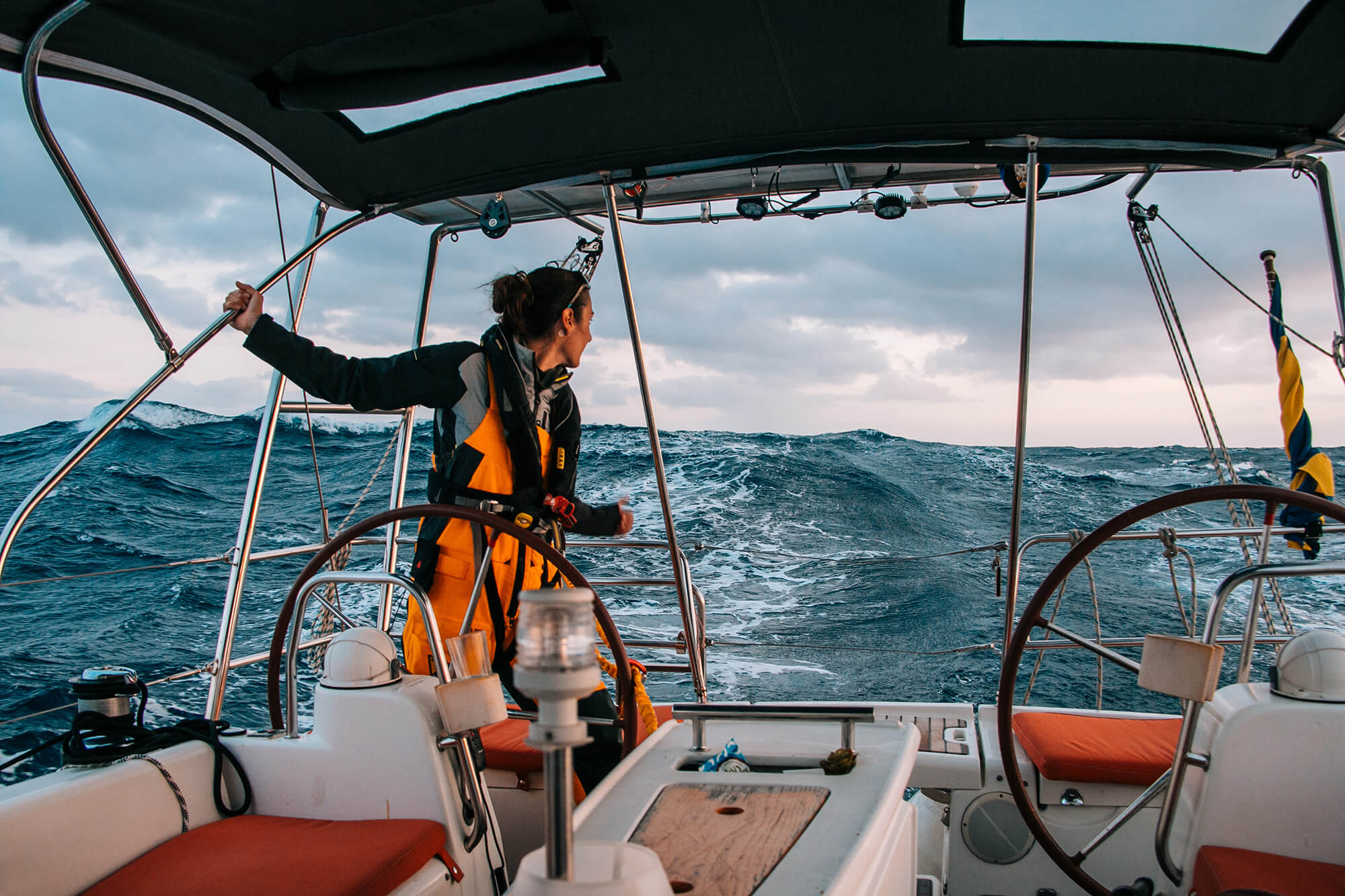 The boating life looks glamorous but doing it full time also means…
We all know how challenging the digital nomad lifestyle can be so imagine doing this with your spouse on a sailboat. The day-to-day life of Ryan and Sophie looks very different from other digital nomads. The couple shares that basically everything is intensified when they are on the boat. It impacts how they manage their relationship, working hours, relax, and of course, their home, aka the boat.
Work-life balance for sailing digital nomads
The balance between working and sailing can be difficult to achieve because their life also depends significantly on managing the boat. This isn't just a day job, especially when weather conditions aren't great. Another important moment of the day, me-time, is heavily impacted. While other digital nomads can go for a stroll or head to a cafe, Ryan and Sophie are limited to the boat. Today they feel more confident but it took a lot of trial and error to get to this point. Their relationship has been put to the test constantly and maintaining a healthy relationship comes with challenges.
Expectations s reality
In general, the digital nomad lifestyle can be pretty unpredictable, even more so for boaters. Depending on the location, the weather and the state of the boat, Ryan and Sophie can create a work schedule. They share that not a single day is the same and that this lifestyle requires so much flexibility with yourself and how much you expect of yourself in terms of your productivity. When the conditions are fine, their main priority is work because they don't always have the luxury to be focused and productive.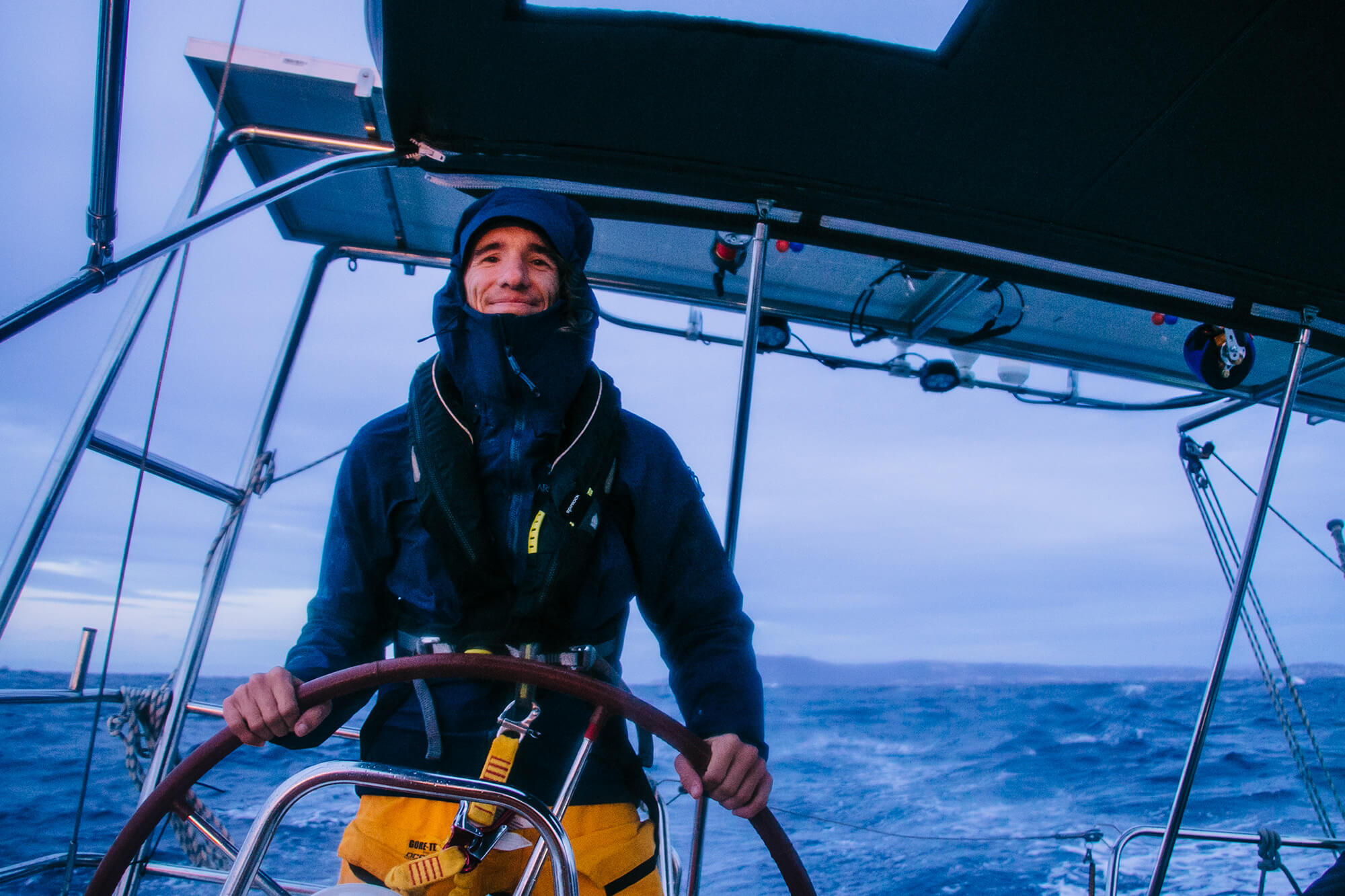 "It's getting painful. Embrace all the challenges, embrace falling on your face and embrace the fact that it's going to be hard because there's always going to be good stuff."
Your spouse becomes your life partner
One of the hardest things, aside from managing the boat, is maintaining a healthy relationship. Their reality is so much more than just a romantic love story. Both Sophie and Ryan had to redesign some of their communication styles and habits and really work on themselves to keep up with their lifestyle.
Digital nomads Julia and Gidi also speak about their digital nomad couple's life and how important it is to spend time apart. Since they are limited to the boat, this doesn't go for Ryan and Sophie. So the couple isn't full-time on the boat simply because it's healthy for their relationship and personal well-being.
Seeing a couples counselor helped them a lot. Sophie and Ryan share more tips which are also super helpful for any digital nomad couples:
The most important key is communication, which means you want to create a space where you can talk openly.
Find space for yourself and disconnect from your partner. This could be a workout routine, reading a book or another hobby in your own space.
Take breaks from this lifestyle if that's what you need. Both Ryan and Sophie share that they learned it's not healthy to live on the boat full-time. They need to go home and be with family and friends. In fact, during the episode, they both tuned in from different locations.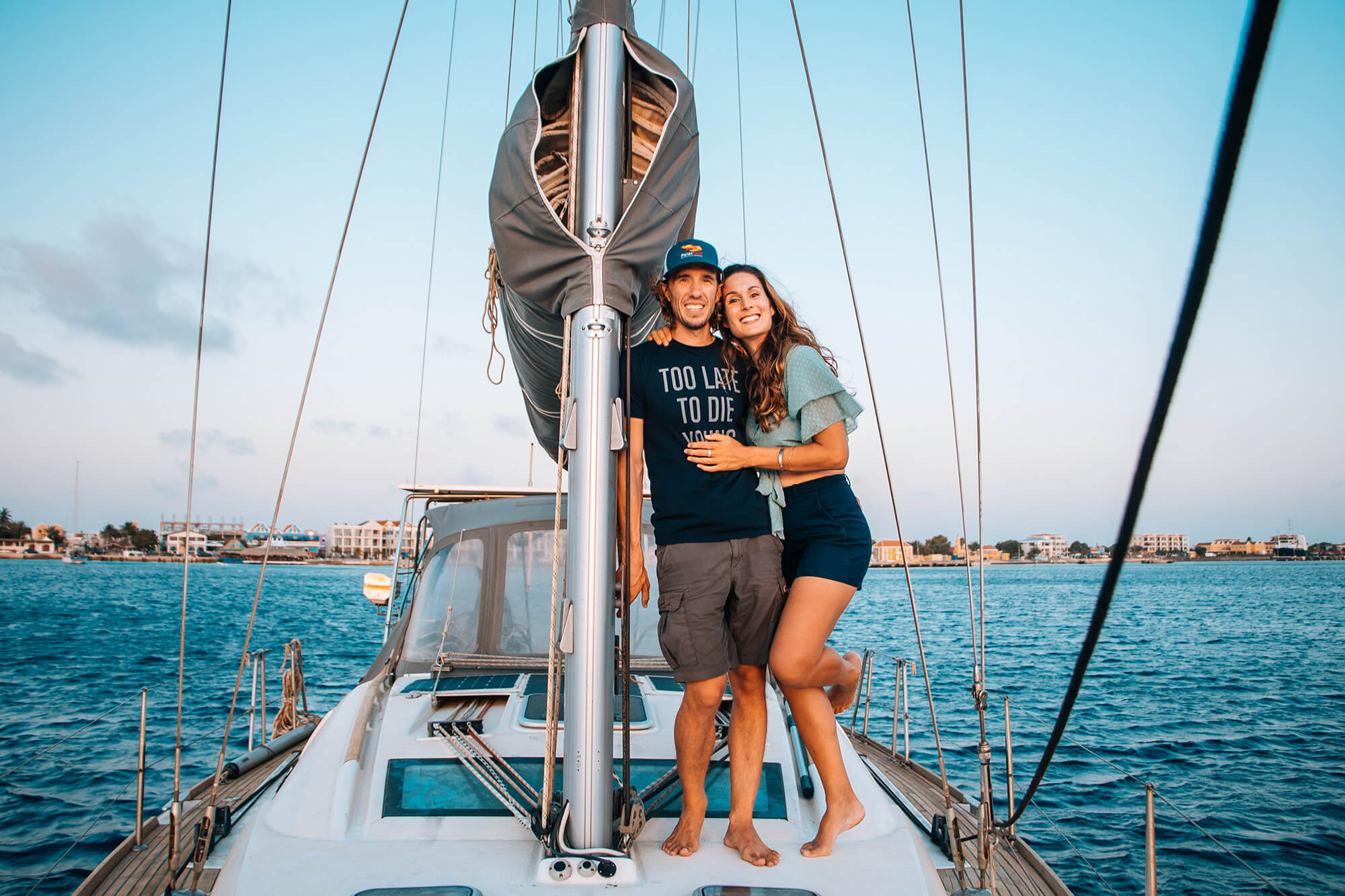 Share this episode on your favorite channels 💬